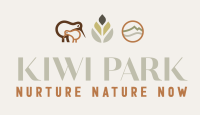 Kiwi Park
The Park
Explore our 5-acre oasis at the Kiwi Park. A family-owned and operated wildlife sanctuary  in the heart of Queenstown, dedicated to saving our endangered wildlife species. We have over 20 species of native wildlife on display, including New Zealand's national icon, the kiwi and our living fossil, the Tuatara.
Kiwi Encounters
Don't miss this rare opportunity to experience New Zealand's most iconic bird.
Enjoy an unforgettable experience viewing the kiwi and learning about these fascinating birds from our qualified wildlife professionals. Our specially designed nocturnal house will provide you with the best kiwi viewing in the country.
Conservation Show
Conservation in Action
Get up and personal with our most fascinating, endangered wildlife in this entertaining 30-minute free flight show. Presented by the park's team of skilled and passionate animal keepers this entertaining show will have you laughing, learning, and discovering just how special our native wildlife really is and the threats they face in the wild.
Self-guided Audio
Grab a complimentary Audio tour and park map to enjoy a highly informative self-guide tour of the park at your own pace. Available in 5 different languages.
Honeybee Centre
A hive of activity
Check out our honeybee centre and learn about how important bees are to us. Peer through our transparent beehive and witness honeybees in real time build comb, feed brood, make honey, and much more. Also, taste and explore the different flavours, grades, and combinations of quality New Zealand honey!
Show Times:
Kiwi Encounters:
10am, 12pm, 2pm, 3pm & 5pm (Oct-Late April)
10am, 12pm, 1:30pm & 4:30pm (Late April- Sep)
Conservation Shows:
11am, 1.30pm & 4pm (Oct-Late April)
11am & 3pm (Late April- Sep)
Your Admission Ticket includes:
Access to the park
Self-guided audio tour
Kiwi Encounters
Live Bird & Conservation Show
Honeybee centre
Private Tours
Enjoy a personal encounter with our unique, endangered wildlife guided by an experienced wildlife professionals.  This premium product offers a private kiwi encounter. Call us or check out our website for more information on this exclusive opportunity.
Location
Brecon Street, Queenstown.
The Park is a 5-minute walk or 2-minute drive from the Queenstown town centre.
Situated below the gondola.
Opening Hours
9am-5.30pm Summer
9am-5pm Winter
Open 7 days a week
By visiting the park, you are supporting the conservation work we do.
Book Direct through our website and save!
Contact Us
Physical Address
Brecon Street
Queenstown, 9300
Coffee/Tea Facilities

Outdoor seating
MinPrice:

$55

MaxPrice:

$136
$55 Adults, $28 Children, $136 Family


Located beneath the Skyline Gondola.


Monday:

9:00am - 5:00pm

Tuesday:

9:00am - 5:00pm

Wednesday:

9:00am - 5:00pm

Thursday:

9:00am - 5:00pm

Friday:

9:00am - 5:00pm

Saturday:

9:00am - 5:00pm

Sunday:

9:00am - 5:00pm



Holiday hours:

Open everyday except Christmas Day



Months of Operation:

Open year round


Group Info:

Groups of 8 or more please call us for prices. We recommend calling before you visit the park, especially during busy times. For larger groups or catering please go to the "Private Tours" section on our website.



Group Reservation Email:

kiwi@kiwibird.co.nz



Group Capacity:

0