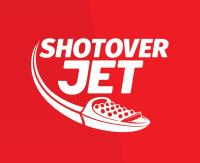 Shotover Jet
World famous as the ultimate jet boat experience, Shotover Jet has thrilled almost 4 million people since 1965, and now it's your turn!
The spectacular Shotover Canyons. Only we can take you there!
As the only company permitted to operate within the canyons, the only way to see their beauty and feel their power, is to come on a journey with us, the world's most exciting jet boat ride!  
With high-performance, V8 twin engine boats designed specifically for our stretch of the river, we take you through our Canyons; riding the rapids and performing thrilling, gravity-defying stunts within a hair's breadth of the awe-inspiring cliff faces. Our boats are made for speed, travelling at up to 90 kilometres an hour in as little as 10 centimetres of water.
A unique combination of beauty and power, it's an experience like no other, blending pristine natural landscape with wall to wall canyon action from start to finish. Hold on tight for our famous 360 degree spins!
This is where we come from. This awa (river) is part of who we are. 
We are Ngāi Tahu, the Māori people of this land and the proud owners of Shotover Jet. Our connection to Kimiākau (the Shotover River) goes back centuries. Before the arrival of Europeans, our Ngāi Tahu tipuna (ancestors) would use this network of awa (rivers) to gather food, plants and pounamu (greenstone). 
As the home of our ancestors, this place is a part of us. We're the only ones with access to the spectacular canyons and no one knows this area like we do. Let us welcome you our way, share our stories and take you on an adventure you'll never forget!
More than just another jet boat ride
Combining the classic New Zealand invention of the Jet Boat with the kiwi culture of adventure, Shotover Jet has become part of the fabric of what is quintessentially 'New Zealand'. People from all around the world visit Queenstown for three main reasons- scenery, culture and adventure; Shotover Jet combines all of these in a unique and unforgettable way and is for many visitors the highlight of their Queenstown and New Zealand holiday!
Bookings
Check out our 'Family Pass' and other hot deals such as 'Sunrise Jet' on our website! Shotover Jet is a great activity all year round.
Contact Us
Company: Shotover Jet
Physical Address
Shotover Jet Beach, Gorge Road
Queenstown, 9300
MinPrice: $89
MaxPrice: $159
Free transport from town or a 10 minute drive.


Monday : 9:00 AM - 5:30 PM
Tuesday : 9:00 AM - 5:30 PM
Wednesday : 9:00 AM - 5:30 PM
Thursday : 9:00 AM - 5:30 PM
Friday : 9:00 AM - 5:30 PM
Saturday : 9:00 AM - 5:30 PM
Sunday : 9:00 AM - 5:30 PM


Holiday hours : Closed Christmas Day
Group Reservation Email: info@shotoverjet.com


Group Capacity: 0