Queenstown is a true escape from your everyday work environment. From the moment your guests step out of the plane, see the peaks towering above them, and breathe in the crisp mountain air, they'll know they're somewhere remarkable.
In remarkable places, remarkable things happen. Revitalize your strategy. Reward your team, or your best customers, for their loyalty in an extraordinary year.
We asked our local business event experts to tell us the top ten reasons businesses choose Queenstown for their meetings and events.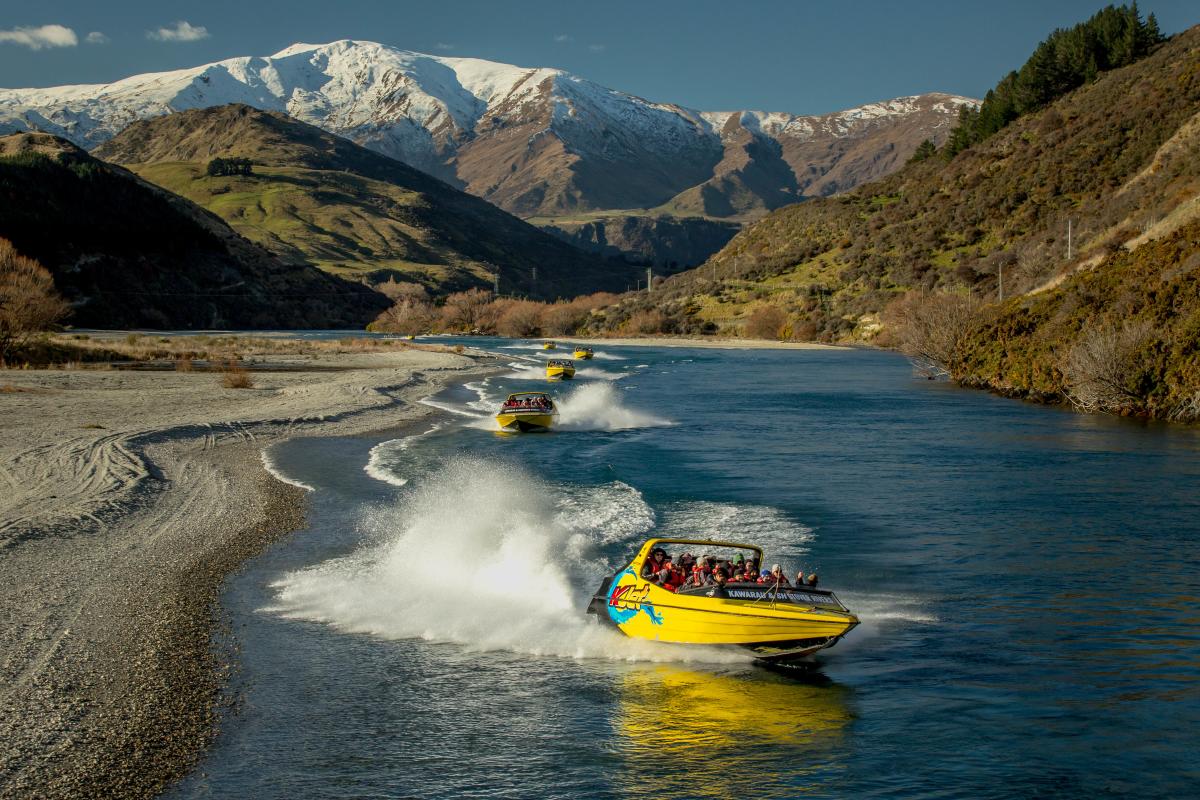 1. So Much to See and Do
Queenstown's world famous for a reason. No other destination has such a rich diversity of activities. Bungy jump, fly in a helicopter, take a jet boat ride, sky dive, cruise, hike, pan for gold, cycle, play golf, or relax at a spa. That's just a handful of the hundreds of activities you can experience within a 20-minute drive.
Combine this with spectacular alpine scenery and a remarkable food and wine scene, and you've got one of the world's top tier destinations. 
2. A True Four-Season Destination
In Queenstown, almost every activity is available all year round.
In winter, not only can you ski, snowboard, drive a snowmobile, or go dog sledding. But you can also do hundreds of other activities because of our temperate climate. 
In summer, sunny days and long southern evenings make Queenstown the perfect playground. From great walks and multi-day cycle trails, to water adventures in our rivers and lakes, more than 400 activities can be enjoyed in all seasons.
3. Unique Venues to Meet, Stay, and Play
If you're planning a business event in Queenstown and you're looking for locations with X factor, you've come to the right place.
Choose a conference venue with panoramic vistas. Hold a board meeting on a mountaintop. Host your VIP clients in a winery cellar. Plan an executive retreat in an architecturally designed villa.  Queenstown offers unique spaces for unforgettable events.
Our exceptional range of hotels, motels, and hostels make accommodation easy. With luxury alpine lodges, five-star hotels with conference facilities, historic guesthouses, or cottages in vineyards, Queenstown has a bed for every vibe and every budget.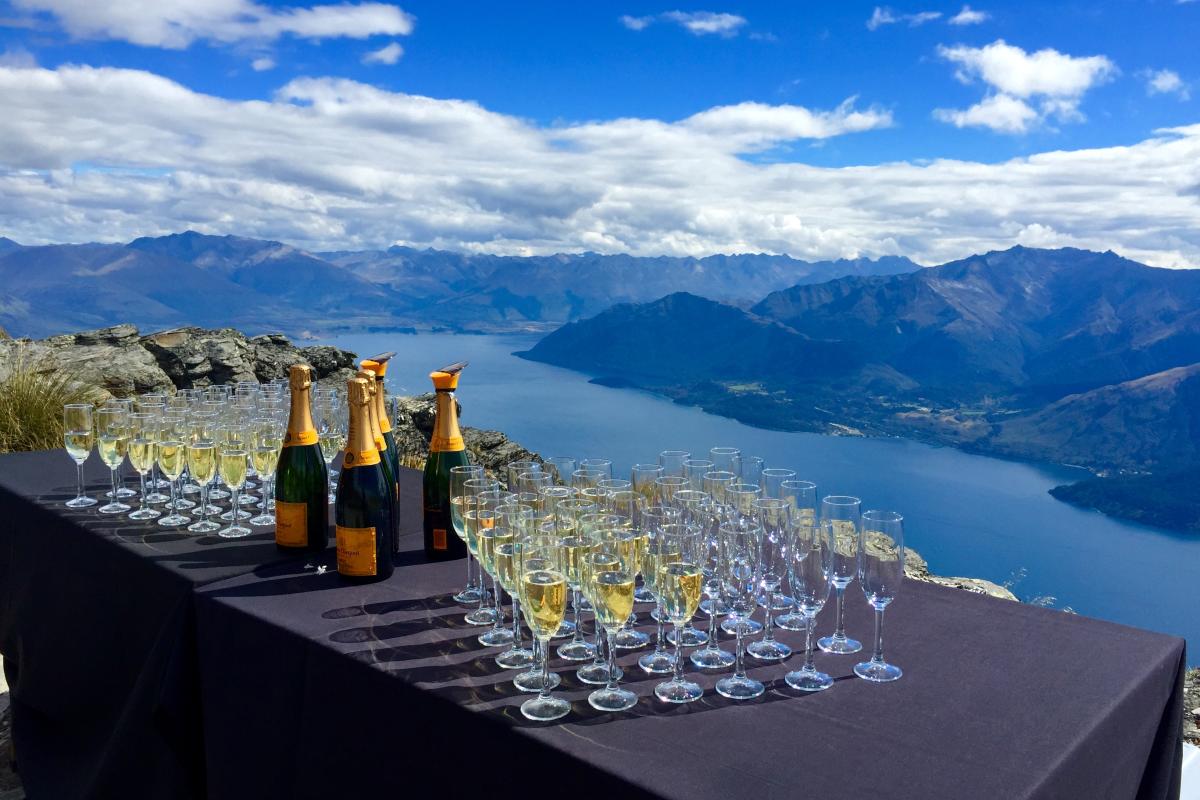 4. Sophisticated Event Professionals
The quality and creativity of event suppliers in Queenstown is second to none. We host hundreds of international events each year and compete with world-leading destinations for that business.
We have top talent who relocated here because they fell in love with the place. And we have hot homegrown talent with entrepreneurial spirit. Our event experts all work together to lift each other up. We're a well-oiled machine, collaborating to ensure that your business event is exceptional.
5. Inspiring Adventurers, Entrepreneurs & Artisans
There are adventurers and entrepreneurs with fascinating stories in our midst, from mountaineer, researcher, and winemaker Mark Inglis to Sam Hazeldine, extreme ski champion and founder of New Zealand's largest medical recruitment agency. Make your event programme sizzle with learnings from one of our local legends.
Queenstown fizzes with creativity because it attracts people who love beauty and adventure, from around the world. Source distinctive gifts from our local community of talented artists and artisans for your team, your delegates, or your VIPs.
6. Nowhere's Very Far
Queenstown's compact. Adventures, accommodation, entertainment, and spectacular venues are all within a 20-minute drive. We make it easy for you to pack in a rich itinerary of experiences.
7. It's Incredibly Easy to Get Here
Fly into our international airport, and you're at your hotel 20 minutes after you land. Make your journey to your hotel part of your adventure, with a jet boat ride to the lake, or a helicopter into your backcountry lodge.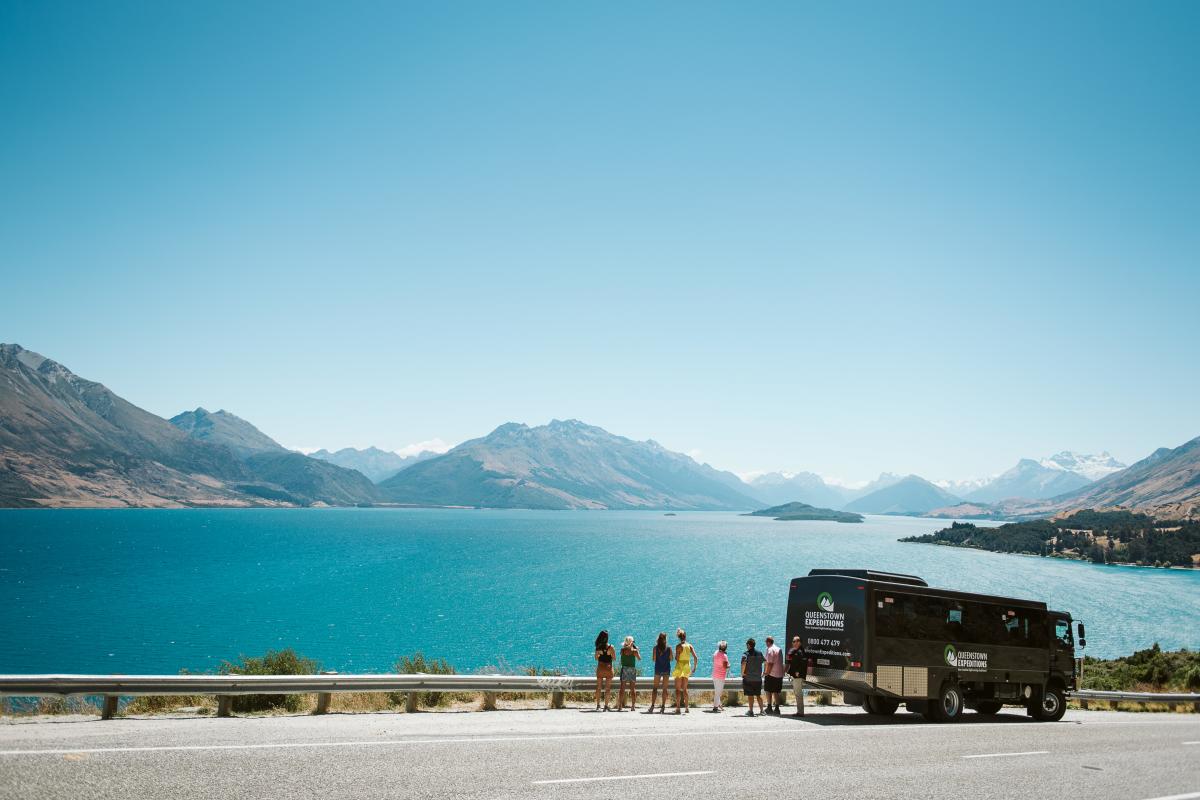 8. You're Sure of a Warm Welcome
Queenstown locals are genuine, down-to-earth, friendly folk. We love sharing our incredible place with people from New Zealand and around the world.
9. We Have a Diverse Range of Options for Groups of All Sizes
Queenstown has the second largest bed capacity in New Zealand after Auckland so you can feel secure in knowing we can cater for groups of all sizes. 
From small executive retreat luxury lodge hire outs all the way to a 600 person conference in unique venues Queenstown has you covered! 
10. We're Here to Help
Contact the Queenstown Convention Bureau to ask for help planning your business event In Queenstown. We're an independent team of event professionals with the local knowledge and expertise to make your next event the most memorable yet.