Fast thrills for days
There's nothing like an adrenaline rush to lift you out of the everyday - and Queenstown has fast thrills to scare the pants off even the most hardened adrenaline junkie (in a good way!)
How about a swing or two to whet your epicness appetite? Suspended 109m above the aquamarine waters of the Shotover River, the Shotover Canyon Swing is a 200m long swing with a 60m freefall. And it comes with the inarguable bragging rights of being the world's highest cliff jump!
While you're at it, the Nevis Swing is located at the same headquarters as the Nevis Bungy (and yes, you can do both together as a package deal, you crazy human!). Or head to the Kawarau Bungy Centre for an exhilarating plunge from the bridge or a zipline across the river.
If that's not enough thrill seeking adventures, see the Wakatipu basin from on high while you jump out of a plane with our skydiving operator Nzone.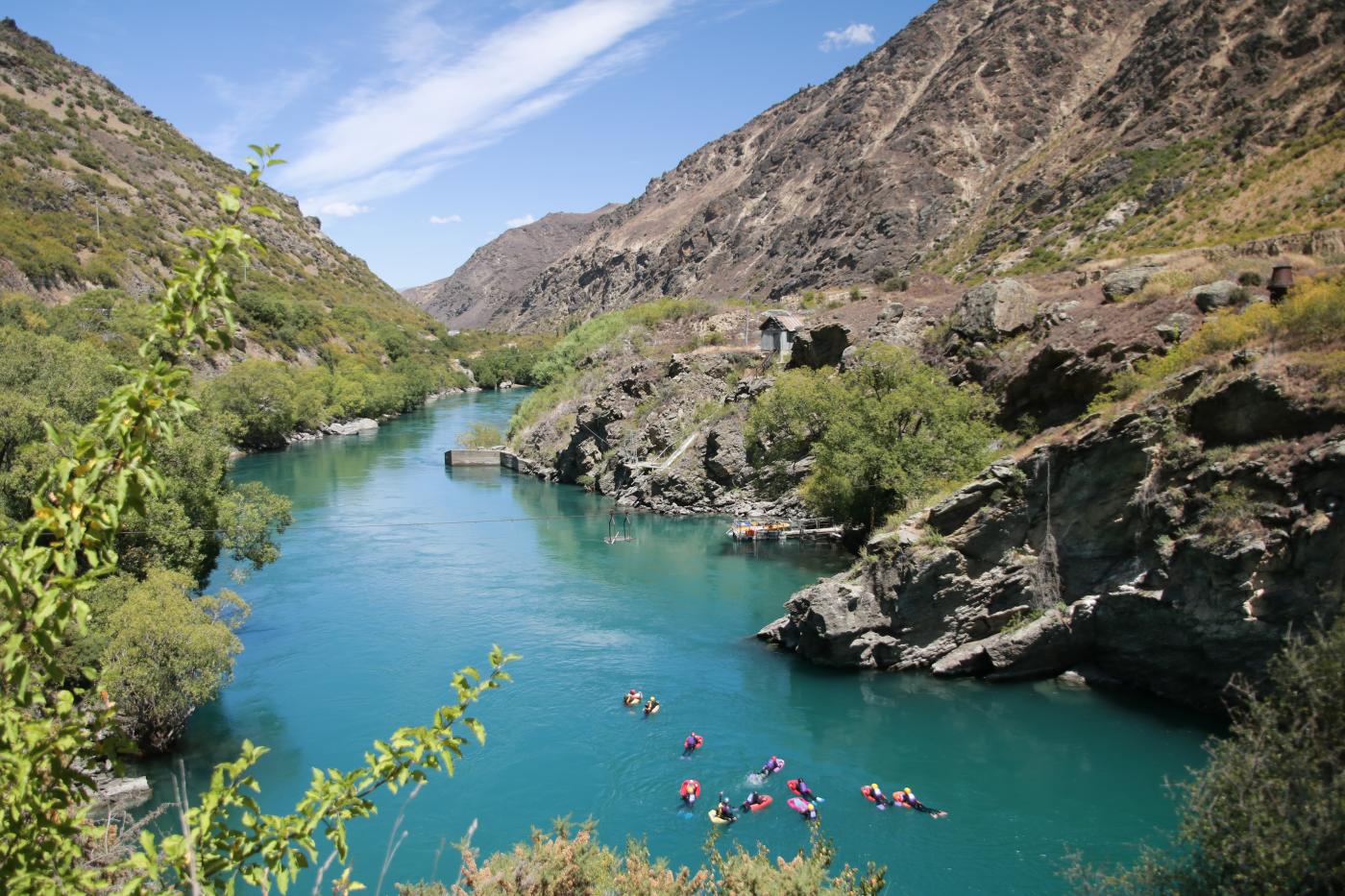 Riverboarding Kawarau River
Queenstown is the originator when it comes to adventure activities
This little pioneering town has many firsts under its belt. The first commercial jet boat operation, KJet, began here in the 1960s, and the world's first commercial bungy operation started at the Kawarau Bridge in the late '80s.
We have the world's steepest zipline with Ziptrek Ecotours at Bob's Peak, where you can descend 30 storeys at speeds of up to 70kph!
Accessible from the Skyline Gondola, Queenstown Bike Park is the first gondola-assisted bike park in New Zealand.
River surfing also started here thanks to a keen Hawaiian who missed the big waves back home and started surfing the rapids of the Kawarau instead.
With such deep rooted history, and operators with unmatched years of experience, there is no better place to try these activities than at the place where they were first shared with the world.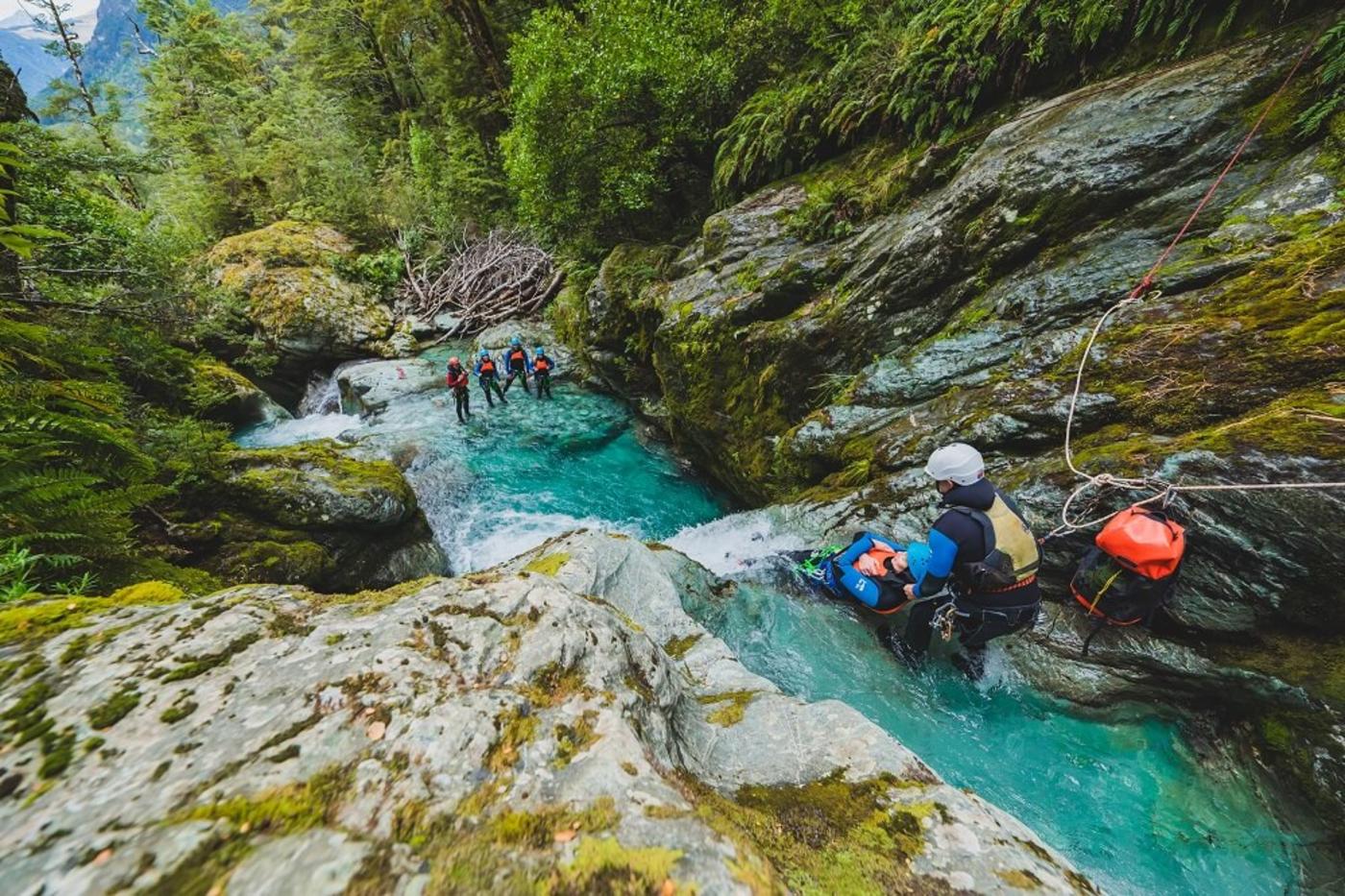 Canyon Explorers Routeburn
The best water-based adventure activities in the world
Built around a large, lightning bolt-shaped lake and with rivers flowing in every direction, Queenstown has countless options for those who like to get in the drink.
With five jet boat operators in the wider Wakatipu area, there are rides for everyone, from first timers looking for a hoon up the lake with a few spins and splashes, to longer (but just as thrilling) adventures for the seasoned jet boater.
Done the jet boat but looking for another way to see the lake? How about a ride inside a shark - of sorts - with Hydro Attack? This semi-submersible, shark-shaped boat dives and leaps from the water at high speeds, and attracts a lot of attention from onlookers!
If you're looking for a full day on and in the water, Canyon Explorers will take you into the Routeburn valley, where you'll hike and climb through this UNESCO World Heritage area, abseil down waterfalls and plunge into crystal clear pools.
Or take on a challenge you'll never forget with a multi-day adventure on rafts, feet and mountain bikes through the Rees Valley and into Glenorchy with Packrafting Queenstown.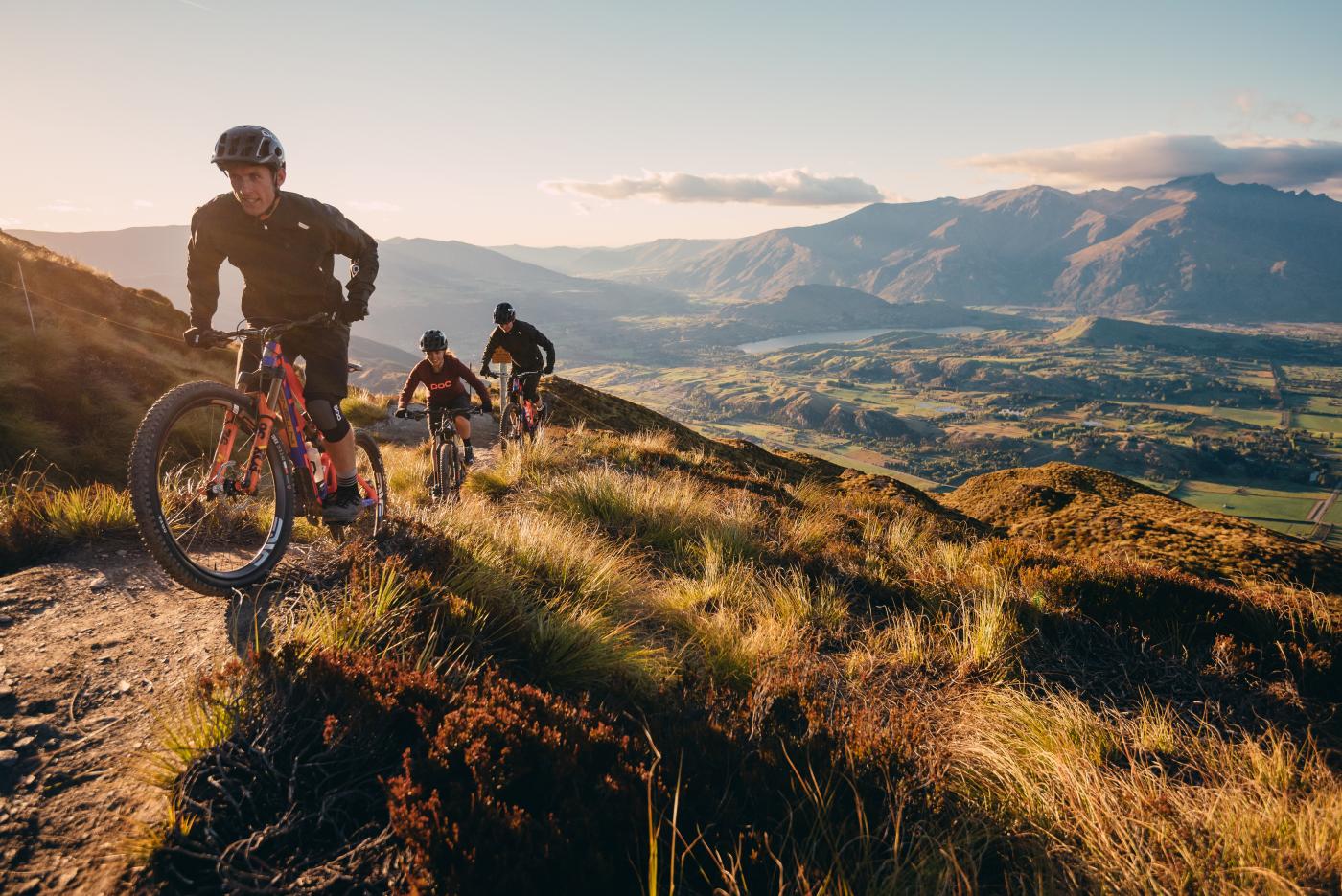 Mountain Biking Coronet Peak
The best land based adventures
For those who like to break their own land speed records and get off the beaten track, Queenstown has options a plenty.
Embrace the mud and splash through stream crossings on a quad bike with Offroad Adventures. Take a 4WD journey down back roads steeped in history with one of our 4WD tour operators.
Learn the ropes of mountaineering, rock climbing and ice climbing with an expert guide up the Remarkables, or head out to the Wye Creek boulders for some independent climbing with friends.
For MTB fanatics, make a day of it at any one (or all!) of our three lift accessed mountain bike parks, or get some speed on our downhill bike trails. Stay close to town and take on the Queenstown Bike Park below Skyline or journey over the stunning Crown Range and try out New Zealand's highest bike park at Cardrona.
Coronet Peak is an all-rounder for speed demons in all seasons - take the lift up for some sweet powder turns on your skis or snowboard in the winter, or hitch your bike to the chair and get some technical runs in behind the bike handlebars in the warmer months.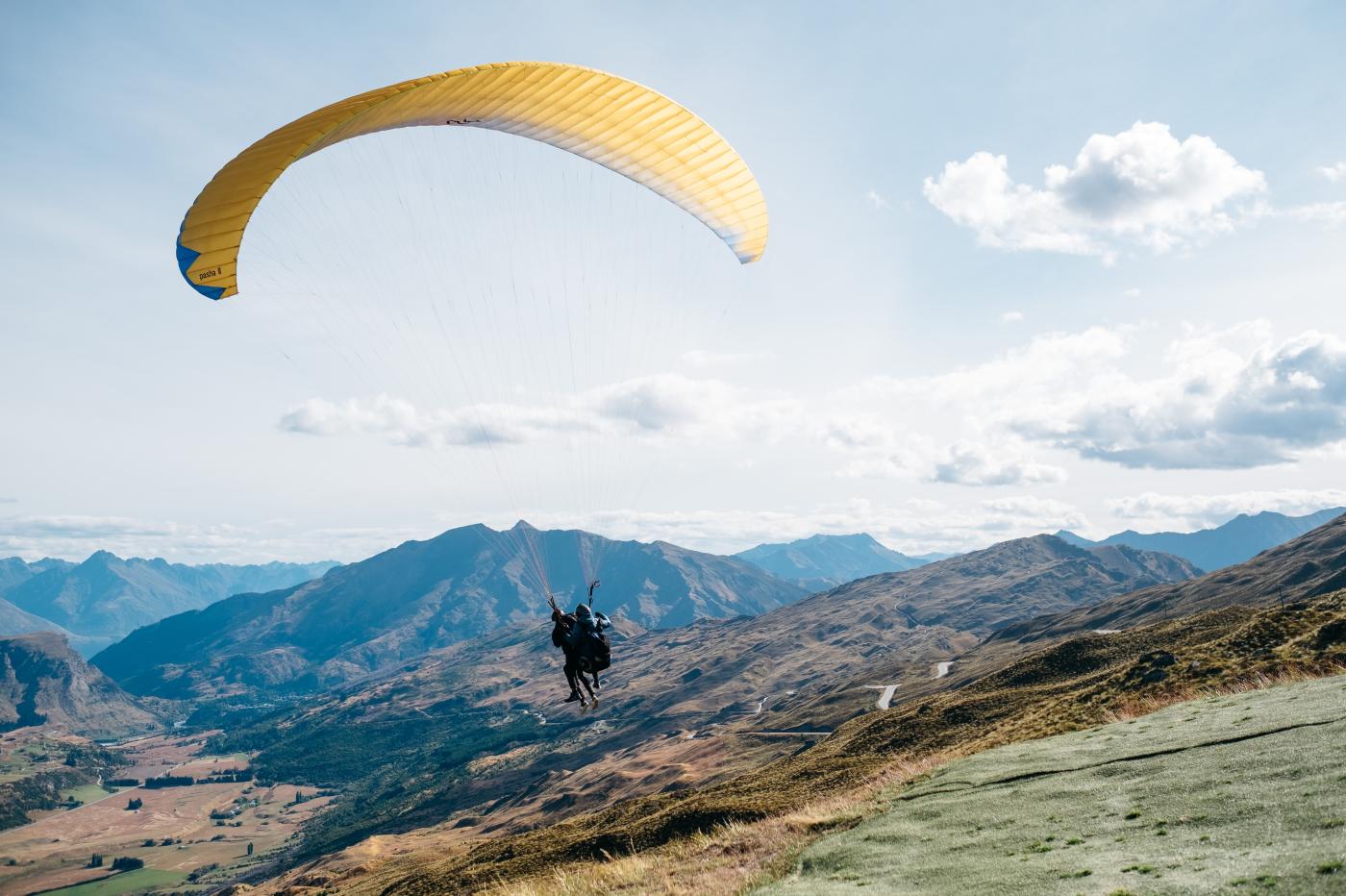 Paragliding from Coronet Peak, shot by @pabloheimplatz
The best air-based thrills in the world
It's possible to get so much air in Queenstown that you literally grow wings. Okay, maybe that's an exaggeration - but there are a lot of air based thrills on offer! Even on a bad weather day, it's possible to get air at our indoor skydiving facility, iFly.
Otherwise, paraglide or hang glide over the slopes of Coronet Peak or off the ridge of Bob's Peak, while taking in the amazing mountain and lake views.
For skiers and bikers looking for untouched lines and higher altitudes, how about hopping in a helicopter and journeying to epic spots in the remote backcountry?
These activities are exhilarating by nature, but the incredible, untouched alpine vistas are what makes these air based thrills that much more memorable - and there is no better place for mountain views than Queenstown!