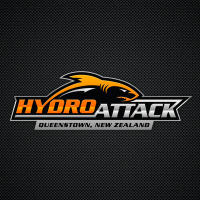 Hydro Attack
Hydro Attack Individual Shark Ride
Meet Hydro Attack The ultimate blend of shark and machine.
Operating from our berth in central Queenstown well take you on an adrenaline-packed tour of stunning Lake Wakatipu.
Hydro Attack is the worlds first tour operator of the unique semi-submersible watercraft - the Seabreacher X.
Experience the ride of your life as the  shark boat accelerates from 0 to 80 kilometres per hour in 3.9 seconds. Throw in leaps of up to 18 feet out of the water, dives up to 5 feet below the water, a low centre of gravity, 90 degree rolls and a few tight turns and you're on a heart-pumping roller-coaster ride.
Get ready to scream in the shark machine.
Trips are one-on one-so it's all about you. Sit back in our state of the art, pneumatic-sealed cockpit and get ready to feel the g-forces as one of Hydro Attack's friendly and highly skilled pilots takes you on an adventure you'll never forget. We can make your personalised trip as mild or wild as you like, pushing your limits flying above or below the crystal clear waters.
Contact Us
Company: Hydro Attack
Physical Address
60 Beach St (Lakeside) Earnslaw Park
Queenstown, 9300
MinPrice: $134
MaxPrice: $154
Price is per person. $134 is for Earlybird time slots only.


Monday : 9:00 AM - 5:00 PM
Tuesday : 9:00 AM - 5:00 PM
Wednesday : 9:00 AM - 5:00 PM
Thursday : 9:00 AM - 5:00 PM
Friday : 9:00 AM - 5:00 PM
Saturday : 9:00 AM - 5:00 PM
Sunday : 9:00 AM - 5:00 PM


Holiday hours : Closed Christmas Day.
Group Info: Hydro Attack shark rides are available for groups and charters using our 12 passenger launch. The trip includes 12 minutes in the shark per person. Allow up to one hour and 30 mins for the whole experience. Hydro Attack can also work with other local cruise companies to cater to larger groups.


Group Reservation Email: marketing@hydroattack.co.nz


Group Capacity: 10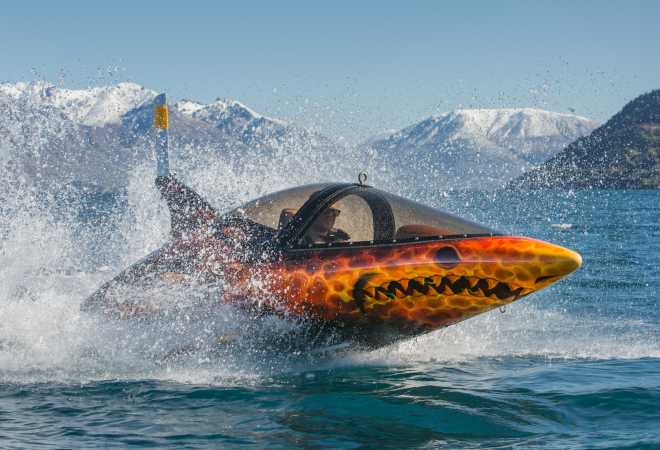 THE EARLY BIRD CATCHES THE SHARK – Save $20 per person with the Hydro Attack Earlybird Special ($134 – normally $154) when you book the first time slots of the day. Book through the EARLYBIRD - Individual Shark Ride option on the book now page.