Fly (or drive) down on a Friday in time for Night Ski
Coronet Peak's Night Ski is a bucket list winter experience in Queenstown. Every Wednesday and Friday night until end August the main ski trails on Coronet Peak are lit up with floodlights illuminating the trails from 4pm-9pm. Take a ½ day from work on Friday, check in at your accommodation and head straight up Coronet Peak to catch the sunset. Gear hire is available up the hill if needed and the rental team on the mountain are experts at fitting the right gear.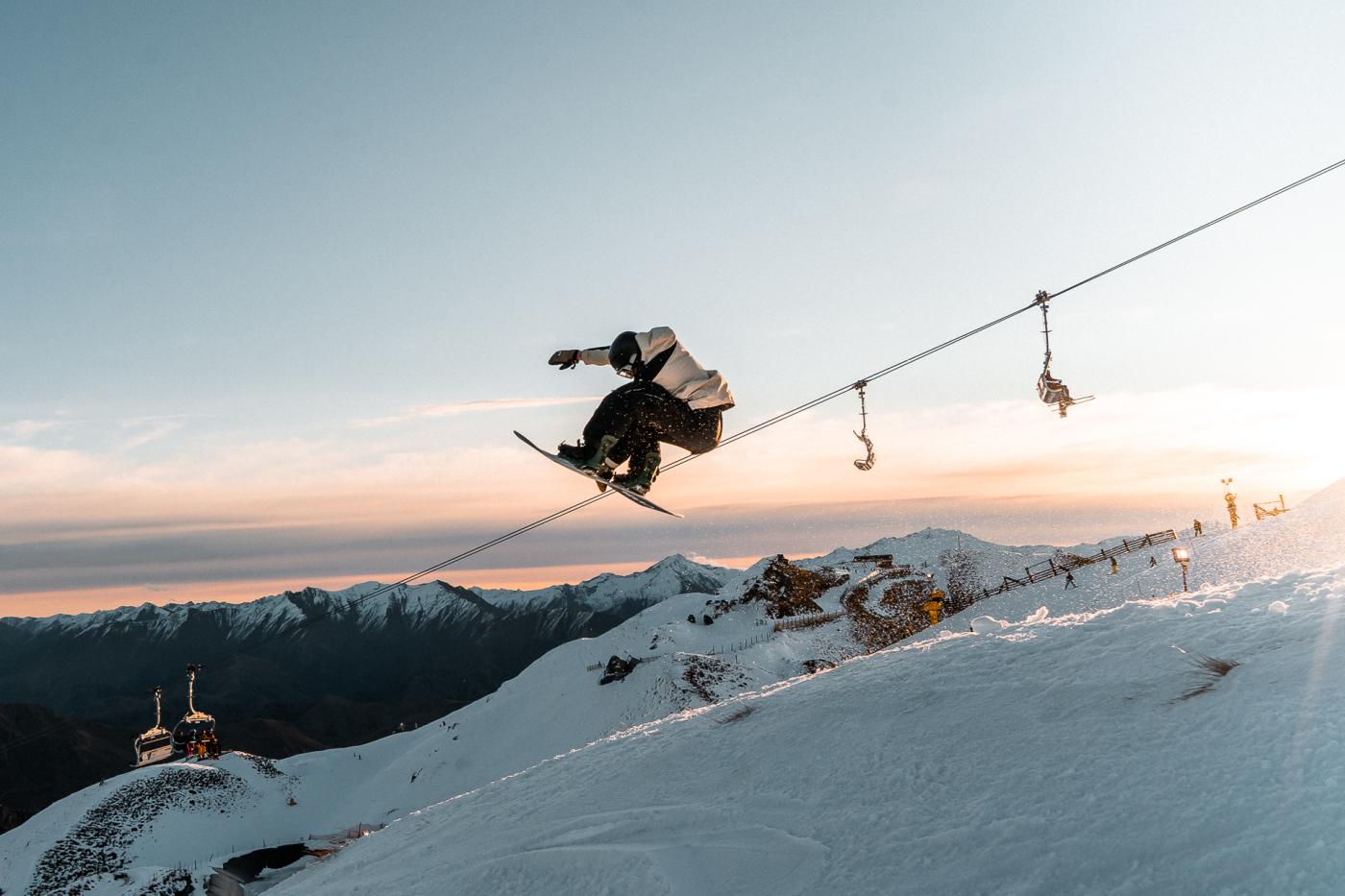 Coronet Peak night ski
Get straight into après-ski​
Sending it down the slopes definitely works up an appetite! Be sure to head straight to Queenstown's town centre from the mountain and get amongst the après-ski​ vibes. Queenstown's town centre is full of delish pub grub which really hits the spot after skiing hard. Or, if you want to delve straight into Queenstown's fine dining scene do a little research and make a booking beforehand to guarantee yourself a table at your first choice restaurant. More about fine dining in Queenstown here. 
Make use of a half day pass
Afternoon ski passes are available at all four ski fields which give you access to the lifts from 12:30pm – 4:00pm. This means you can have a leisurely brunch, explore Queenstown's or Arrowtown's town centre, hop on a jet boat, bungy, take an early balloon flight or even sky dive in the morning before heading up to the ski field. Considering an average ski run only takes a few minutes, imagine how many you can get done in 3 ½ hours!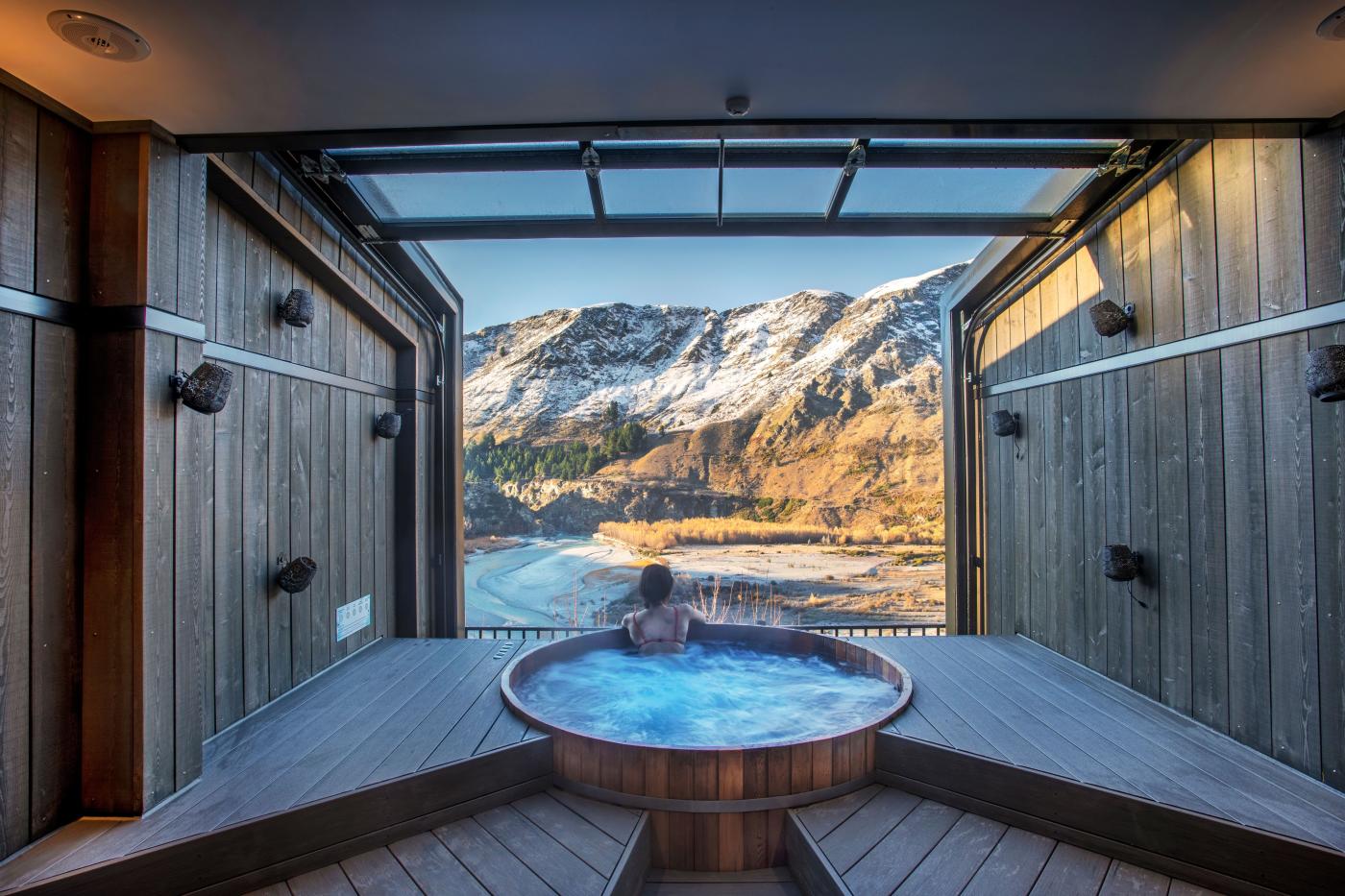 Onsen Queenstown
Treat yourself to a tub
Your body will thank you for soaking in a hot tub or getting a massage after a day on the slopes. You'll most likely be using muscles that have not been used in a while and you want to make sure you're not too sore to head up the hill again the next day. Plus, what better way to sit back and enjoy the snowy landscape at the end of the day than from a hot tub! 
Try something new
There are so many new experiences to try in Queenstown, no matter how many times you've been before. Ski enthusiasts have four different ski fields to choose from, and an array of ski touring and heli skiing options, adrenaline junkies have plenty of new thrills to try and foodies have 150 different restaurants and bars to explore.
Social butterflies are also well catered for here with an exciting line up of events throughout the year. Local establishments such as Yonder, Sherwood, and Smith's Craft Beer house host live music acts, performance artists, and fun workshops throughout the year. You may just discover your hidden talent or favourite new musician in Queenstown.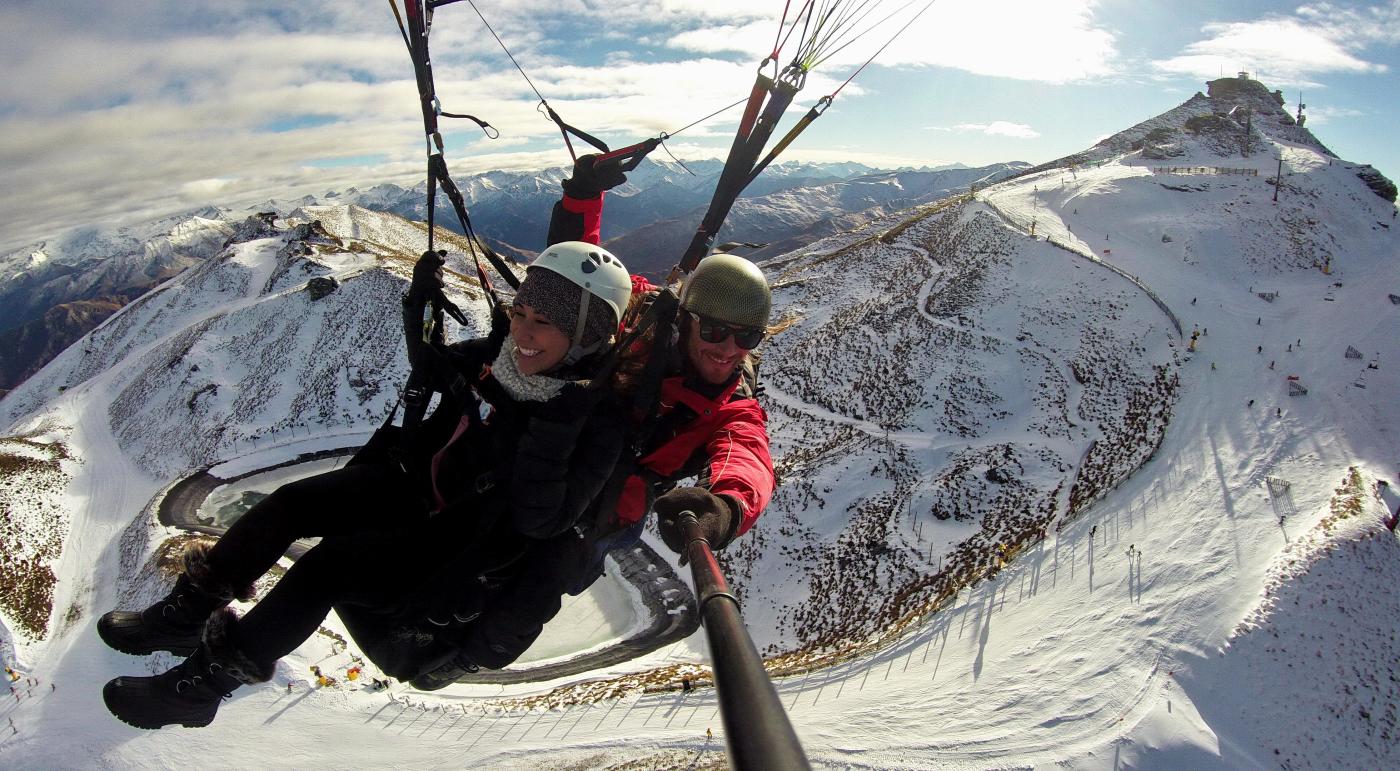 Coronet Peak Tandem Paragliding
Ski your favourite field one last time
Check out of your accommodation early and head up the hill to get those last runs in before leaving town. It can take a while to ease back/into skiing and getting a few days of skiing back to back can really improve your ability. That last day on the hill is often the best as you've found your ski legs and you've often also found your favourite field.
Booking a later flight on the last day means that you can make the most of your last day in town!