If you are looking for a luxury golfing escape, Queenstown is guaranteed to deliver.
Just like choosing clubs for that tricky par 3, it might not be an easy decision but wherever you stay will provide a perfect base to discover golfing paradise, along with captivating cuisine, wonderful wine and to die for scenery.
Non-golfers won't miss out either, with a plethora of possibilities, from indulgent relaxation to exciting adventure. Here's your guide to some of the top golf accommodation options.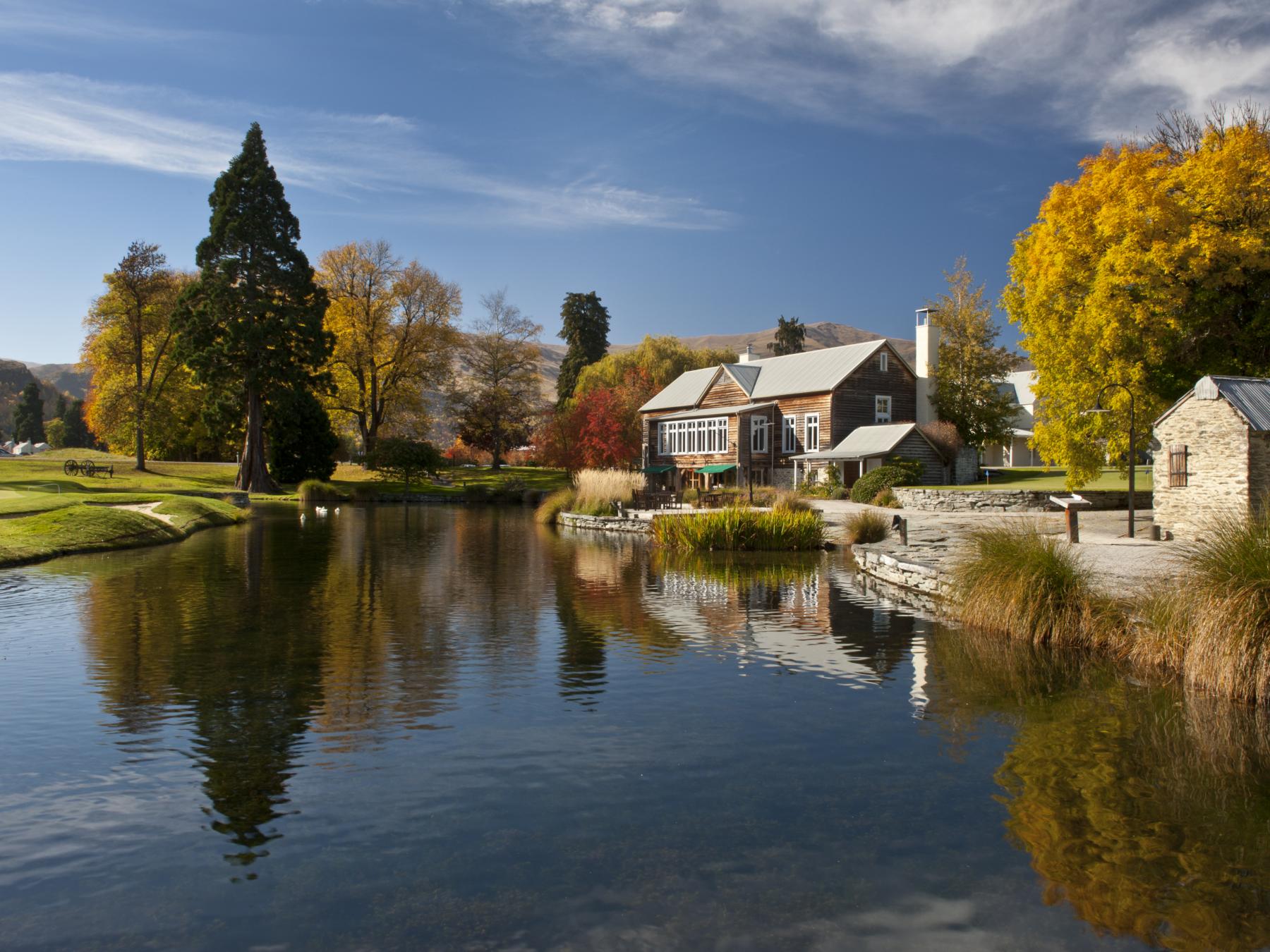 Millbrook Resort
Millbrook Resort
This is golf accommodation opulence at its best, at the home of the New Zealand Open.
Step outside your door to play the only 27-hole course in the area, designed by Sir Bob Charles and Greg Turner to take advantage of the breath-taking landscapes. Millbrook offers premium club hire, Sat Nav on all carts and complimentary club cleaning, while a drinks cart provides on-course food and beverages if you are in need of sustenance.
Non golfers can take time out at the award-winning day spa, enjoy the health and fitness centre or explore local trails by bike. There is also a free shuttle service to Arrowtown for some retail therapy.
Teeing off: Millbrook is on site. The Hills (3km) and Arrowtown (4km) are nearby.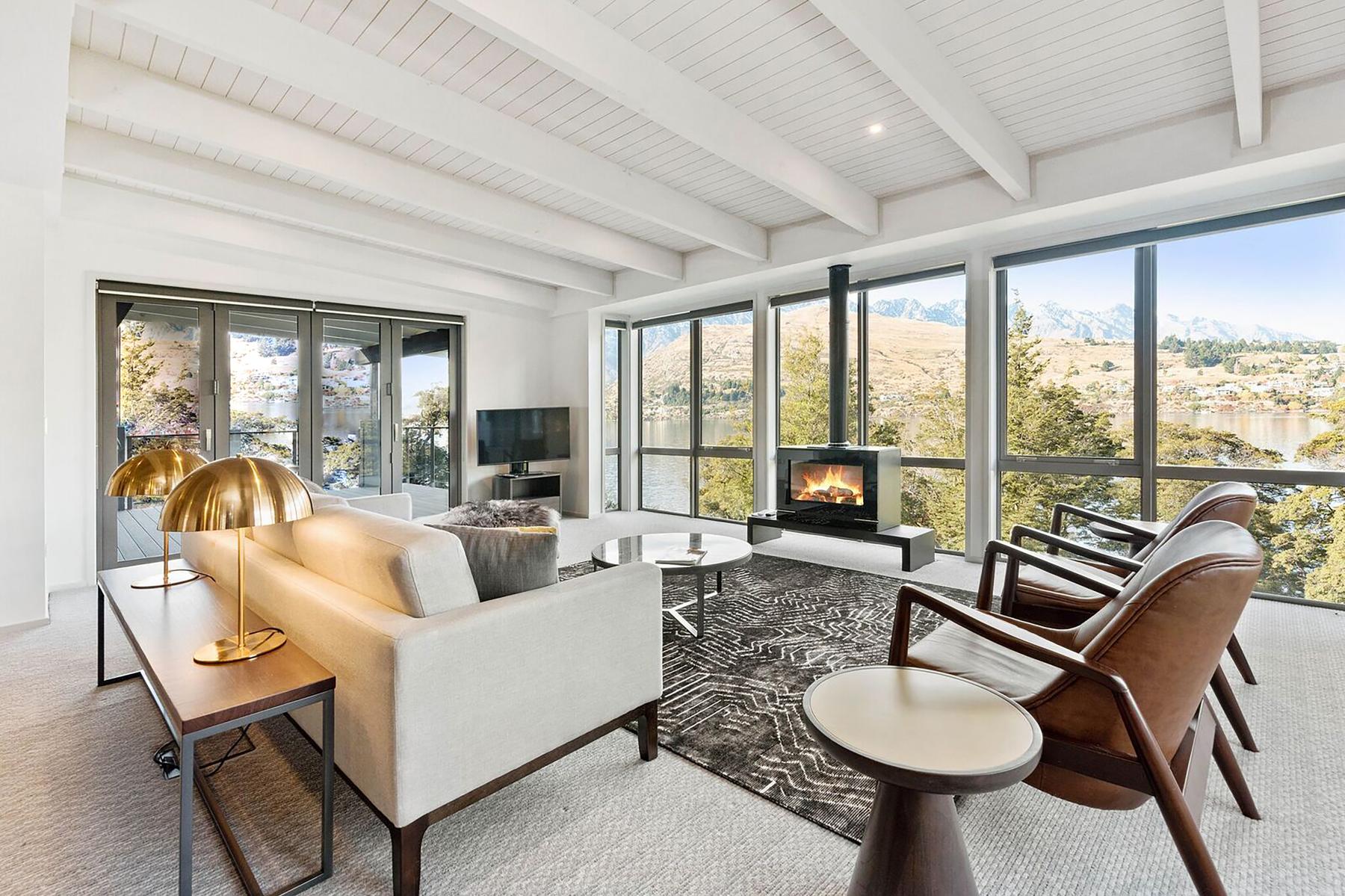 The Rees Residences
The Rees Hotel
In the words of a well-known real estate agent – location, location, location! The Rees is situated on the shores of Lake Whakatipu, with a stunning panorama of the Remarkables mountain range. Guests can upgrade to luxury apartments or lakeside residences and golfers will be tempted by the Bespoke Birdie Package, which includes 18 holes at Jack Point's and luxury transfer.
The Bordeau Wine Lounge is the perfect 19th hole and a popular way to finish your day. Rees' also offers an in-house sommelier, an award-winning wine list and locally inspired cuisine, while the city centre is a short walk away. And for something extra special, try their Heli wine-tasting tour. Cheers!
Teeing off: Frankton Golf Club (5 minutes), Queenstown Golf Club (15 minutes) and Jack's Point (15 minutes) are all easy drives.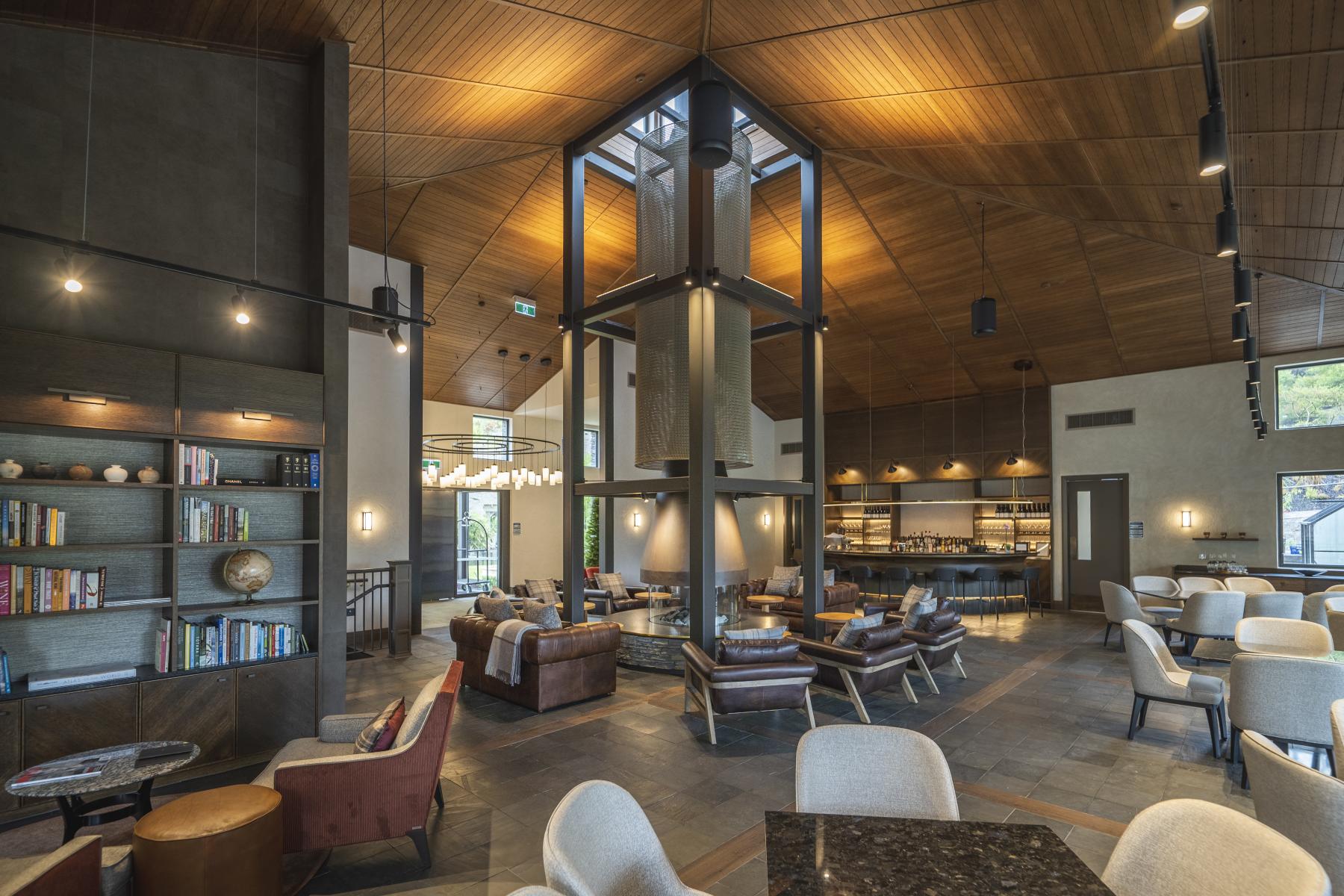 Gibbston Valley Lodge & Spa
Gibbston Valley Lodge & Spa
A tantalising mix of modern luxury, set within the grounds of Central Otago's oldest vineyard. Gibbston Valley Lodge & Spa is perfectly located, and can provide transport to three stunning courses, all nearby. But first, check into one of 24 stunning villas and sample your personalised wine collection.
As you might expect, there are several unforgettable wine experiences here, including an opportunity to explore New Zealand's largest wine cave while their highly acclaimed Spa includes the unique Vinotherapy treatments. If you are feeling adventurous take advantage of free bike hire and enjoy the picturesque surrounds.
Teeing off: Take your pick! The Hills, Millbrook and Arrowtown Golf Club are all around 10 minutes' drive away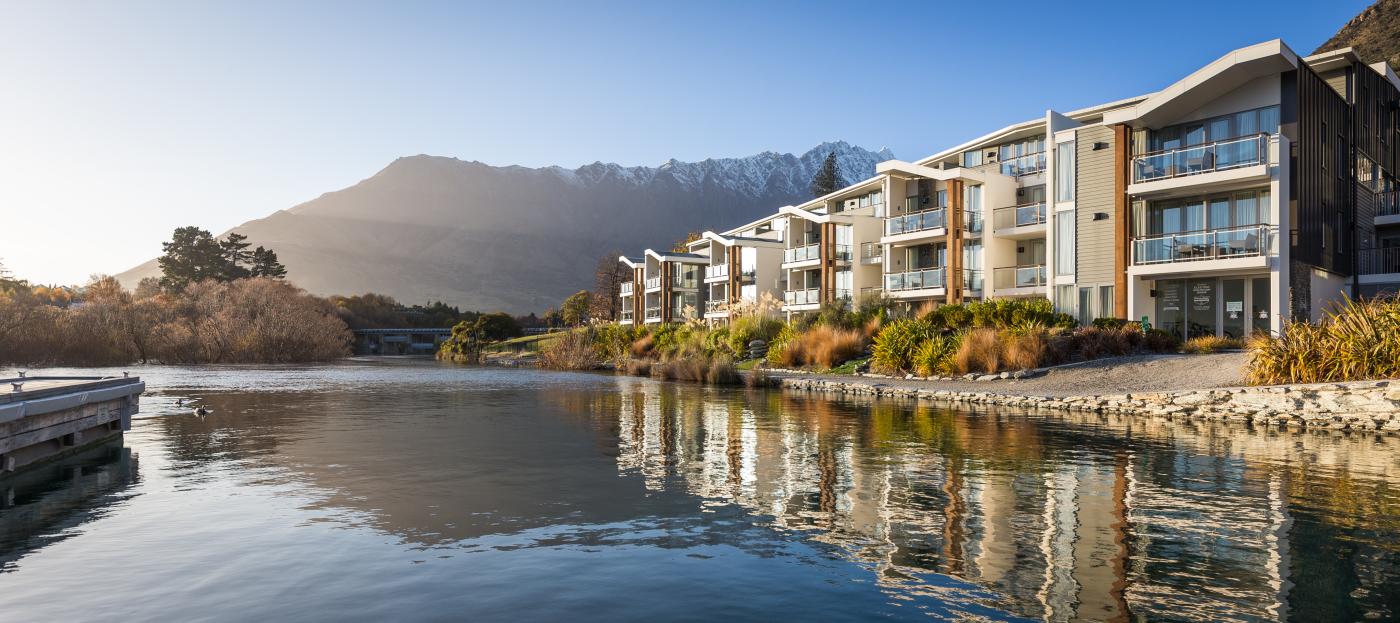 Hilton Resort & Spa
Hilton Queenstown Resort & Spa
Golf might be your southern mission but it will be hard to not be distracted here. The Hilton has a close relationship with surrounding golf clubs, so look out for their package deals. The resort has a convivial village type atmosphere, with numerous food and beverage options, with the Pinot Pit especially popular for a wine by the lake.
There's a bountiful wine cellar (more than 1000-strong) and the Whakatipu Grill features an open kitchen and two circular slate fireplaces, while guests can also enjoy the heated indoor pool and 24 hour fitness centre.
Their Eforea spa, which features 10 treatment rooms and a couples suite, even takes care of the blokes with their patented 'Men's Journey' treatment.
Teeing off: Several superb options, including Frankton Golf Centre (5 mins) Queenstown Golf Club (8 mins) and Jack's Point (10min).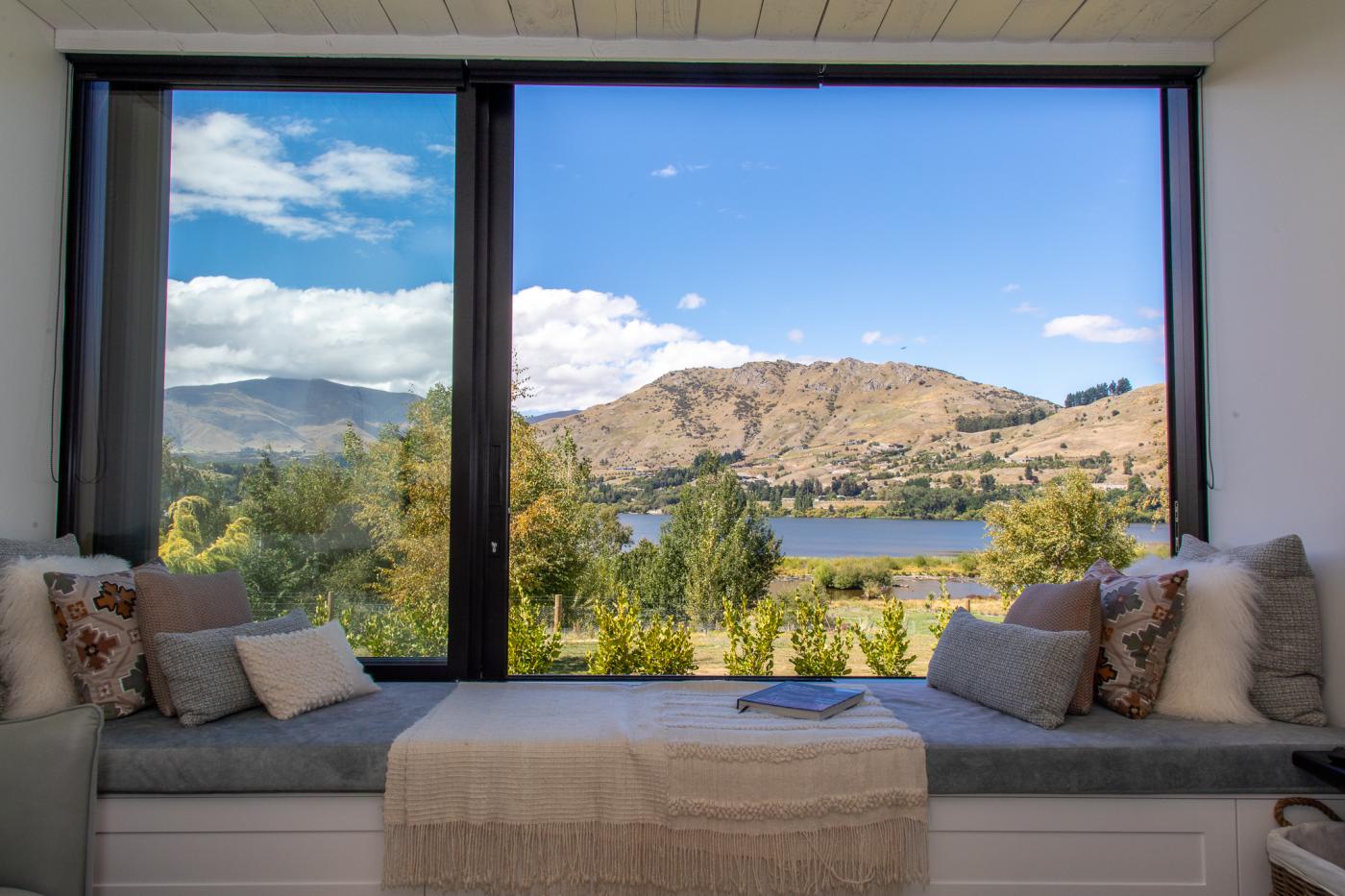 Lake Hayes Cottage
Lake Hayes Cottages 
Private, luxurious, and idyllically located less than 10 minutes from Millbrook and The Hills; The Cottages at Lake Hayes are in one of New Zealand's most iconic settings. 
The Cottages were launched in 2020 and the stunning views, luxurious interiors, a curated art collection and exquisite attention to detail is what makes these private, fully equipped - including secure storage for golf clubs - cottages a great home away from home. 
Their Pinot Pit is a great place to unwind after a day on the greens, or you can treat yourself to a cottage with a hot tub overlooking the tranquil lake. The Cottages are perfect for a private golfing escape or an extended group get-together.
Teeing off: Millbrook, Arrowtown Golf Club and The Hills are all less than 10 minutes away and Queenstown is a meer 10 minutes away in the opposite direction!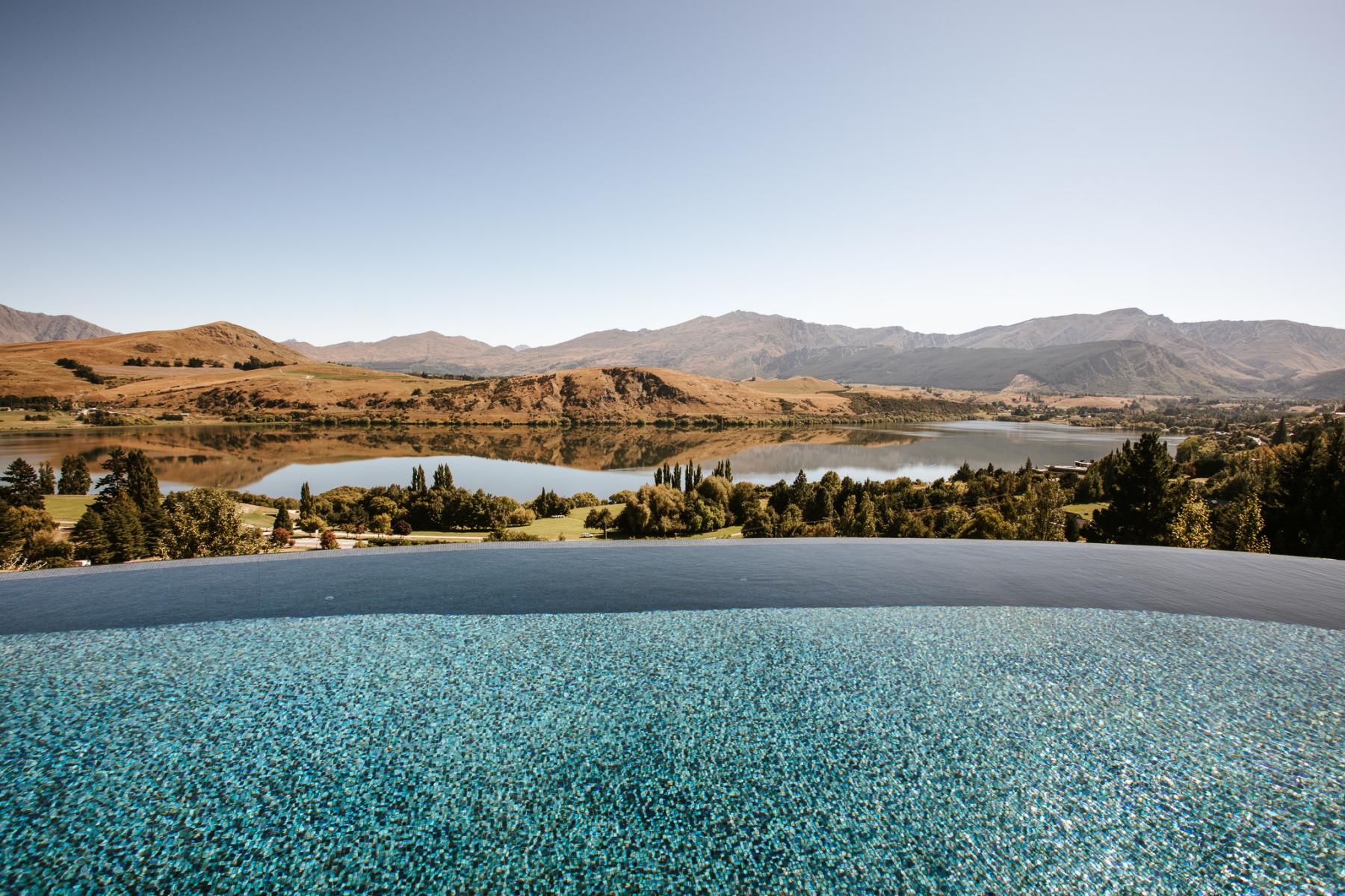 Stoneridge Estate
Stoneridge Estate
Stoneridge Estate is set in a tranquil location in the heart of the Queenstown wine trail, just 15 minutes from the city. A boutique lodge, with just 10 guest rooms, offering an individualised experience and sense of privacy while the concierge can tailor custom golf packages, including private transport.
You'll be amongst truly spectacular scenery, nestled between acres of gardens and vineyards on the shore of Lake Hayes, with views over Coronet Peak.
Away from golf, you can enjoy the outdoor lap pool and in-room massage and spa treatments along with plenty of picturesque walking and cycling options. And Foodies can roll the dice with the popular 'Trust the Chef', a five-course private degustation experience
Teeing off: You'll be spoiled for choice. Millbrook, Arrowtown Golf Club and The Hills are all less than 10 minutes away.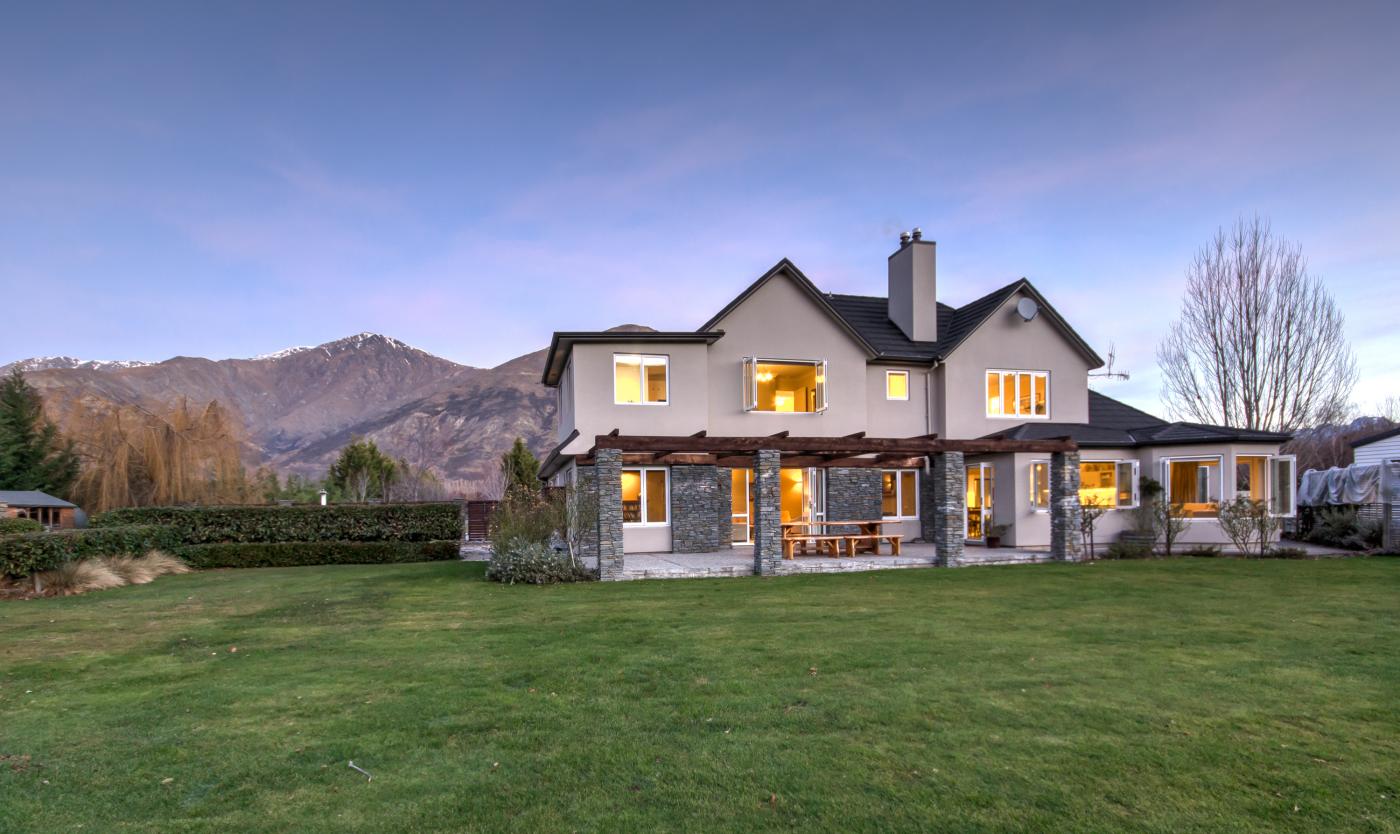 Queenstown Country Lodge
Queenstown Country Lodge 
Queenstown Country Lodge is nestled in its own patch of paradise between Queenstown and Arrowtown, you'll be close to everything you need (including several world class golf courses) but surrounded by peace and tranquillity.
Escape the crowds at this six bedroom lodge set on five hectares of alpine perfection. The dedicated on-site managers can assist with planning your golf experience, building an itinerary, arranging club hire and any other requirements. Then enjoy the garden hot tub to soak away the exertions of a day on the course. The lodge, which offers complimentary breakfast, can also be hired exclusively for your group.
Teeing off: Frankton Golf Club is five minutes away. Millbrook, The Hills and Arrowtown are all close by, within a radius of 9km.
For more options on places to stay in Queenstown, explore our Accommodation page.