Lake Hayes
The walk around Lake Hayes is popular for visitors and locals due its mirror like qualities on a still day. The walk around the lake takes around 1.5 to 2 hours and if you fancy a swing and a dip in the lake on a hot summers day, there's a rope swing about half way around. 
The Arrow River
Famous for its gold bearing history, and the scene where Arwen challenged the Nazgûl while rushing Frodo to Rivendell for Peter Jackson's The Lord of the Rings film trilogy, the Arrow River has at least four rope swings along its banks. Take a walk along the anniversary walk and keep an eye out for local kid's creations in the form of tree huts and rope swings.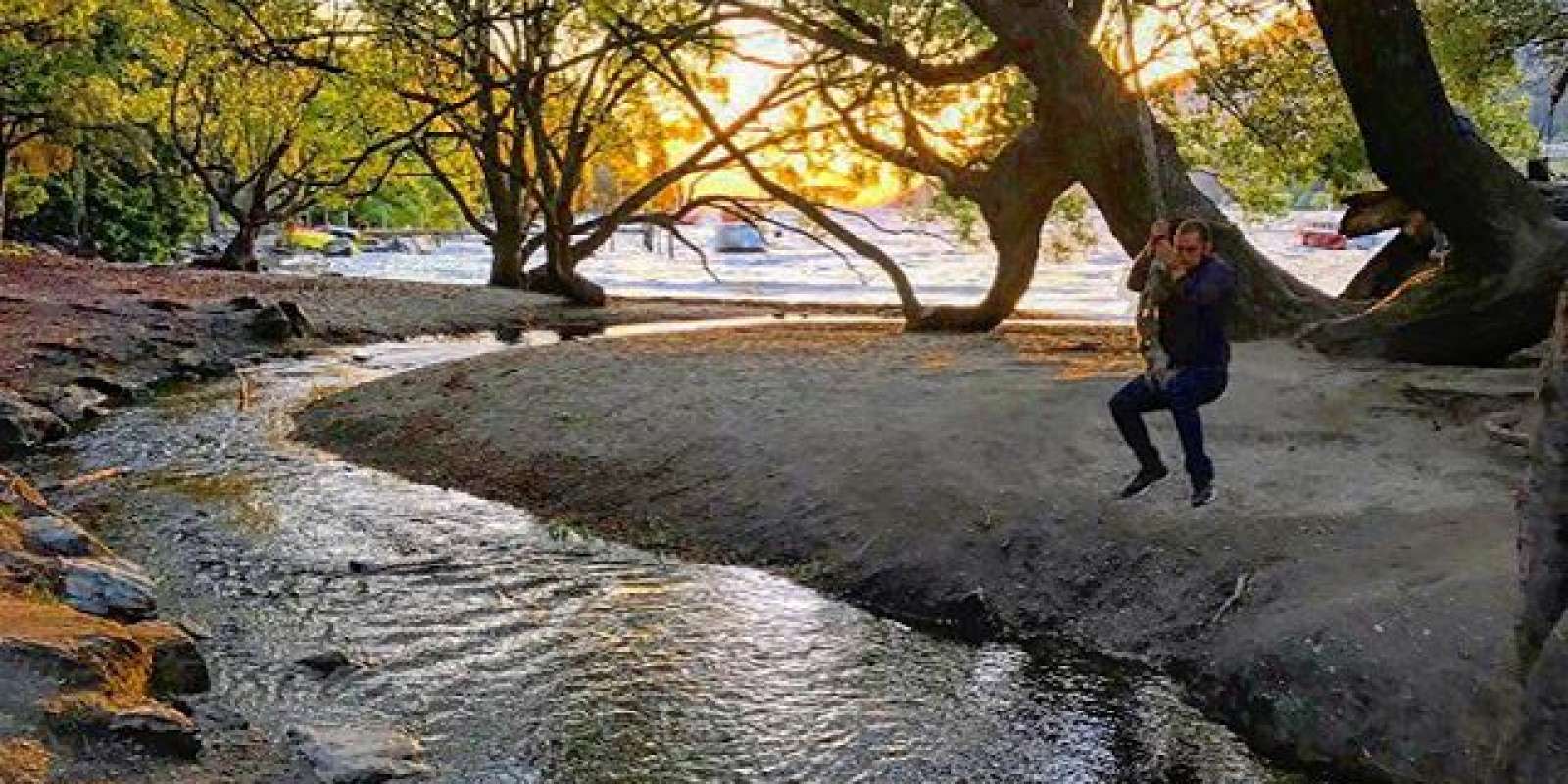 Queenstown Gardens
On the edge of The Queenstown Gardens by the Bathhouse Restaurant, there's a popular swing, which crosses a small stream that feeds into Lake Wakatipu.
Steamer Wharf
Hidden away in between Steamer Wharf and St Omer Wharf is an old favourite. Located close to many restaurants and bars, you can relax with a meal or drink, while the kids entertain themselves within arm's reach. 
The walk to Kelvin Heights
If you start in Frankton and cross over the Kawarau Bridge, you'll find an easy walk around the Kelvin Peninsula towards the Kelvin Heights golf course. The well maintained track takes you along the lakefront in some places, where you'll spot a rope swing or two on the lakes edge.