That's just the start of what's on offer at The Great Glenorchy Alpine Base Camp. It opened at the end of December 2022, and is already attracting plenty of interest amongst those wanting to make the time to reconnect with the wilderness. 
"We are a low-tech, low-energy user with an environmentally low-impact product, located in a UNESCO World Heritage Area, intended to provide a world-class, socially positive and healthy experience that's extremely user friendly," says owner Doug Rikard-Bell.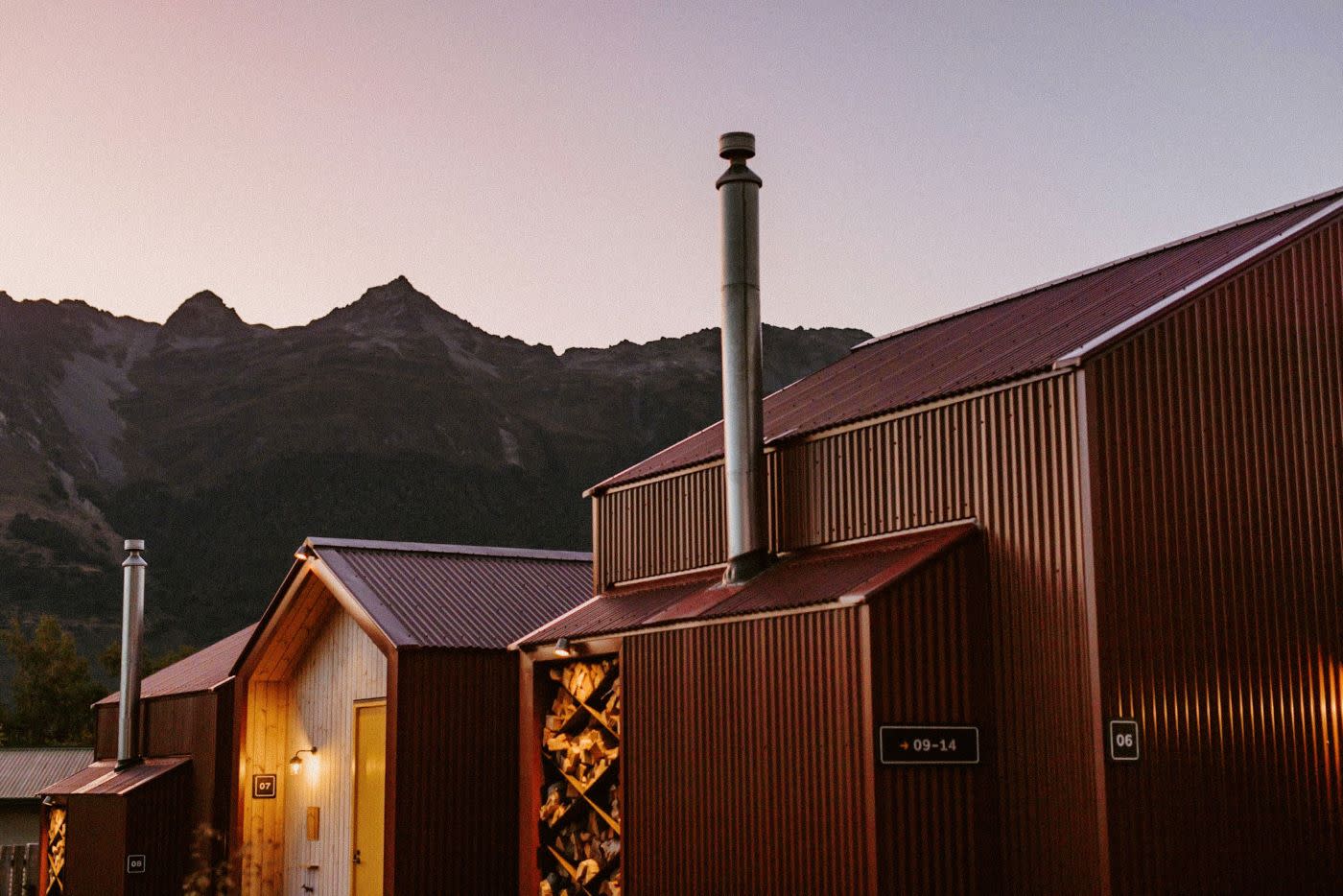 The Great Glenorchy Alpine Base Camp mountaineer hut inspired accommodation
Ironically, Doug and co-owner and wife Liz, originally wanted to keep their alpine hideaway for the past 20 years a secret. "I can't really explain how this amazing area refuelled us – but it did. And it always does," says Doug. 
It was Liz who initially suggested they leave their city life for this fuller life - the life they wanted to live. "Let's not wait until our retirement, let's live this next chapter in the mountains." 
They already had a piece of land in Glenorchy with plans to build a little getaway cabin, but, Doug and Liz started to think about something bigger – a lasting legacy. 
"I was growing feelings for the mess we're making as a species of our habitat, and how important these wild areas are. Even after being here so many times, I hadn't quite got my head around how big our UNESCO South West New Zealand World Heritage Area was here – it's just under 2.7 million hectares. It's huge – I mean there's something like 2300 glaciers, miles of wild ocean coast, many rivers, many summits – it's important too," says Doug.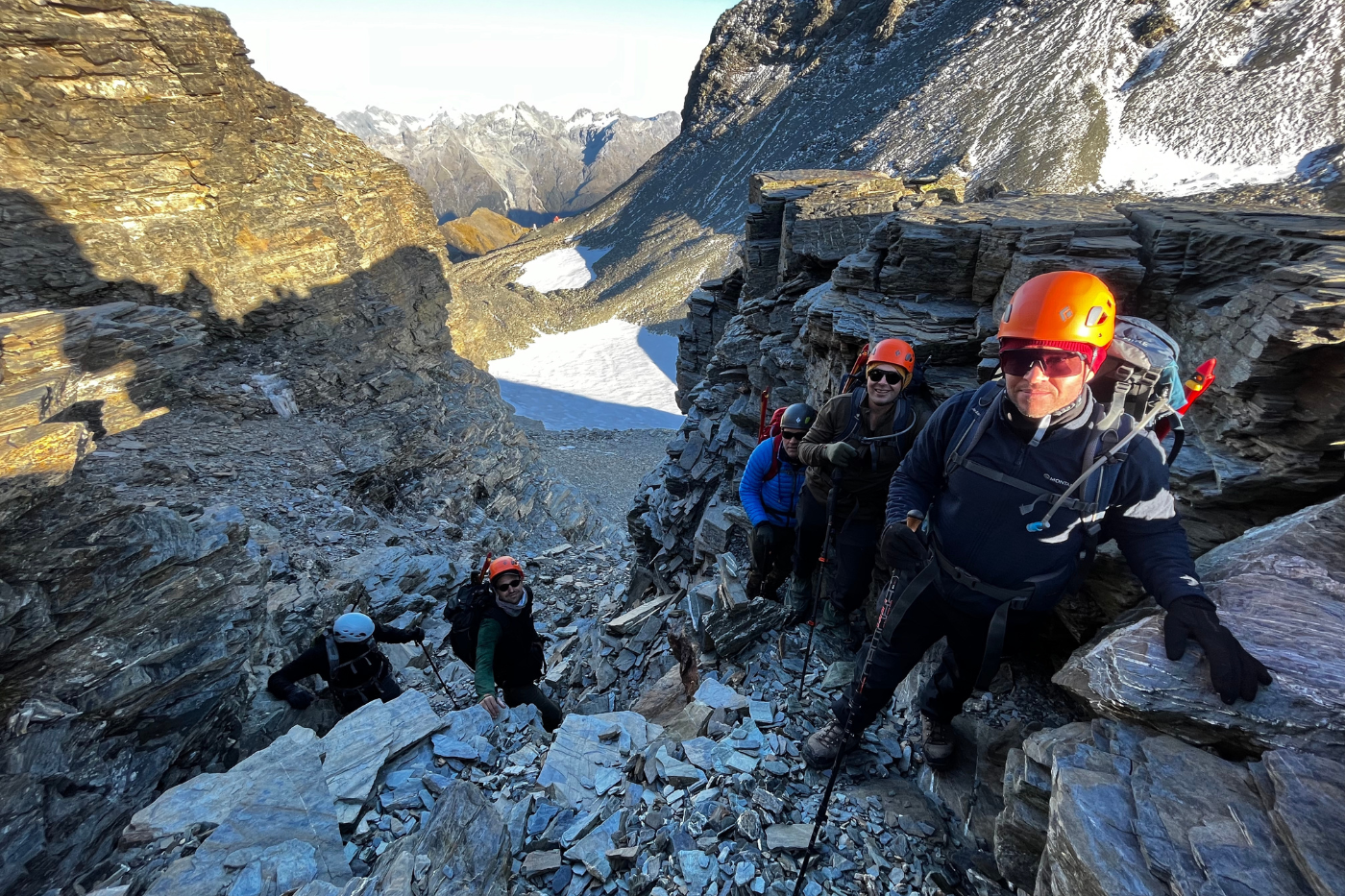 'Getting High' a mountain summit attempt
They decided to build a base and concurrently created an accredited adventure operating business for individuals, small groups and families to access the vast, spectacular and diverse Te Wāhipounamu South West New Zealand World Heritage Area. "To create and conduct that venture in a way that respected the boundaries of our fragile planet. I believe we all try to care for the things we love. Our precious wilderness areas could really do with some more love," Says Doug. 
The adventure base camp is inspired by the historic mountaineer's huts scattered around the Southern Alps, with the vibe of camping but with some comforts. Doug had a huge wood-fired barbecue and open fire made out of decommissioned irrigation pipes designed as a centrepiece for the courtyard as one of the semi-social spaces. Sustainably harvested, chemical-free wood that was "just treated with heat and steam, it doesn't require any nasties in its long-term maintenance," was sourced from Finland and used throughout the entire base camp project.
The cosy mountaineer's huts were carefully configured to create spaces with the right numbers of bunks and beds for different guest group combinations - each with a wood burner, a Bluetooth speaker, lighting dimmers to create beautifully atmospheric lighting and a number of great little touches. Everything from the accommodation to the range of experiences has been carefully thought through.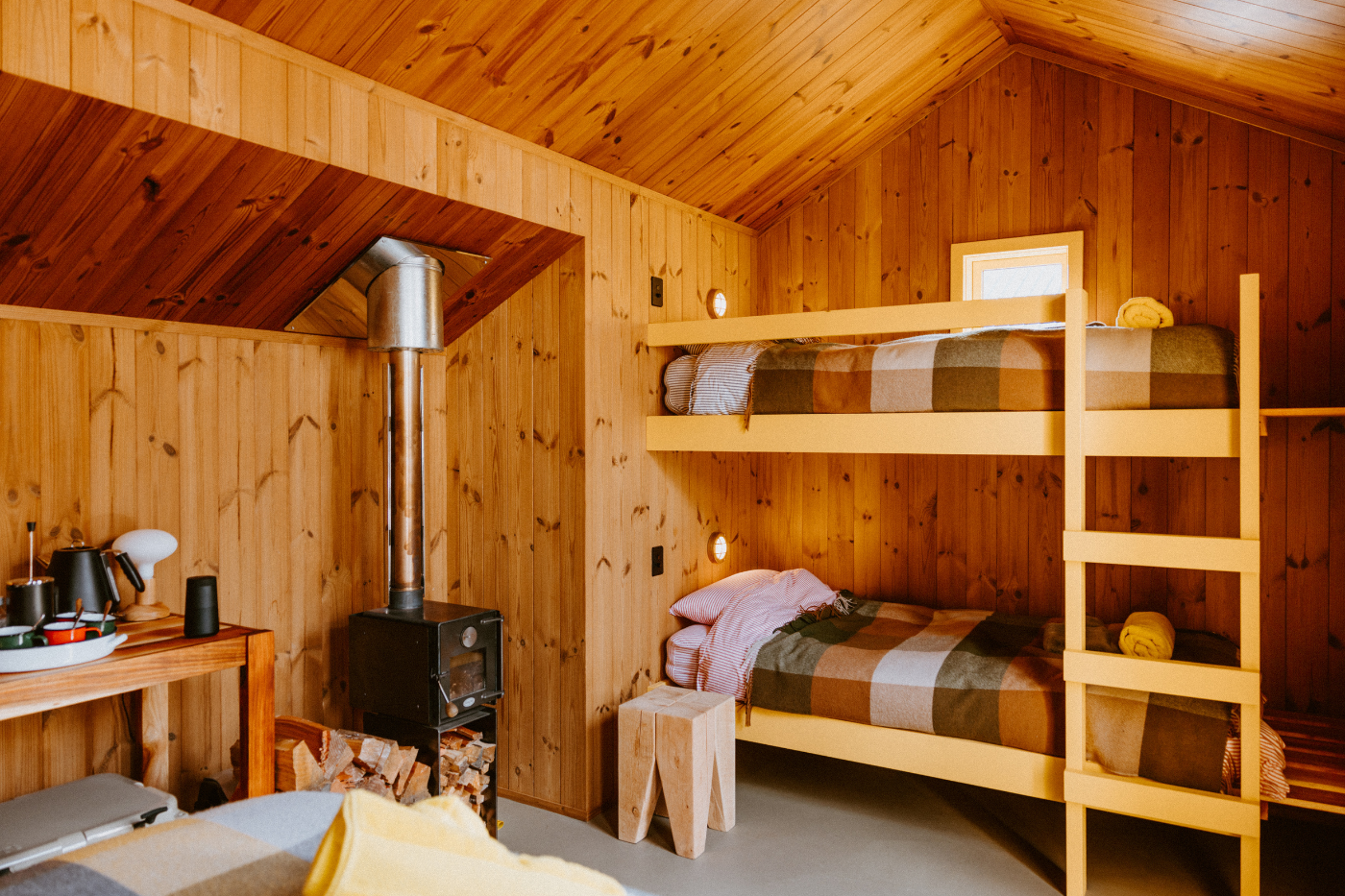 A family room at The Great Glenorchy Alpine Base Camp
"We're going for simple pleasures and wholesome good times. We say there's no WiFi in the mountains and that's where you'll make really great connections," laughs Doug. 
There are mostly shared facilities, just like you'd expect in a mountain base camp, they are very tasteful though with a sauna, drying room and laundry among other facilities. The restaurant "Food Over Fire'' is another new and refreshing twist on the conventional, designed for flavoursome dinners – created after hours of careful slow-cooking on the wood-fired stove. "We all eat together and it's tabled centrally in a series of cast iron camp ovens. It's a zero-waste family-style offering," says Doug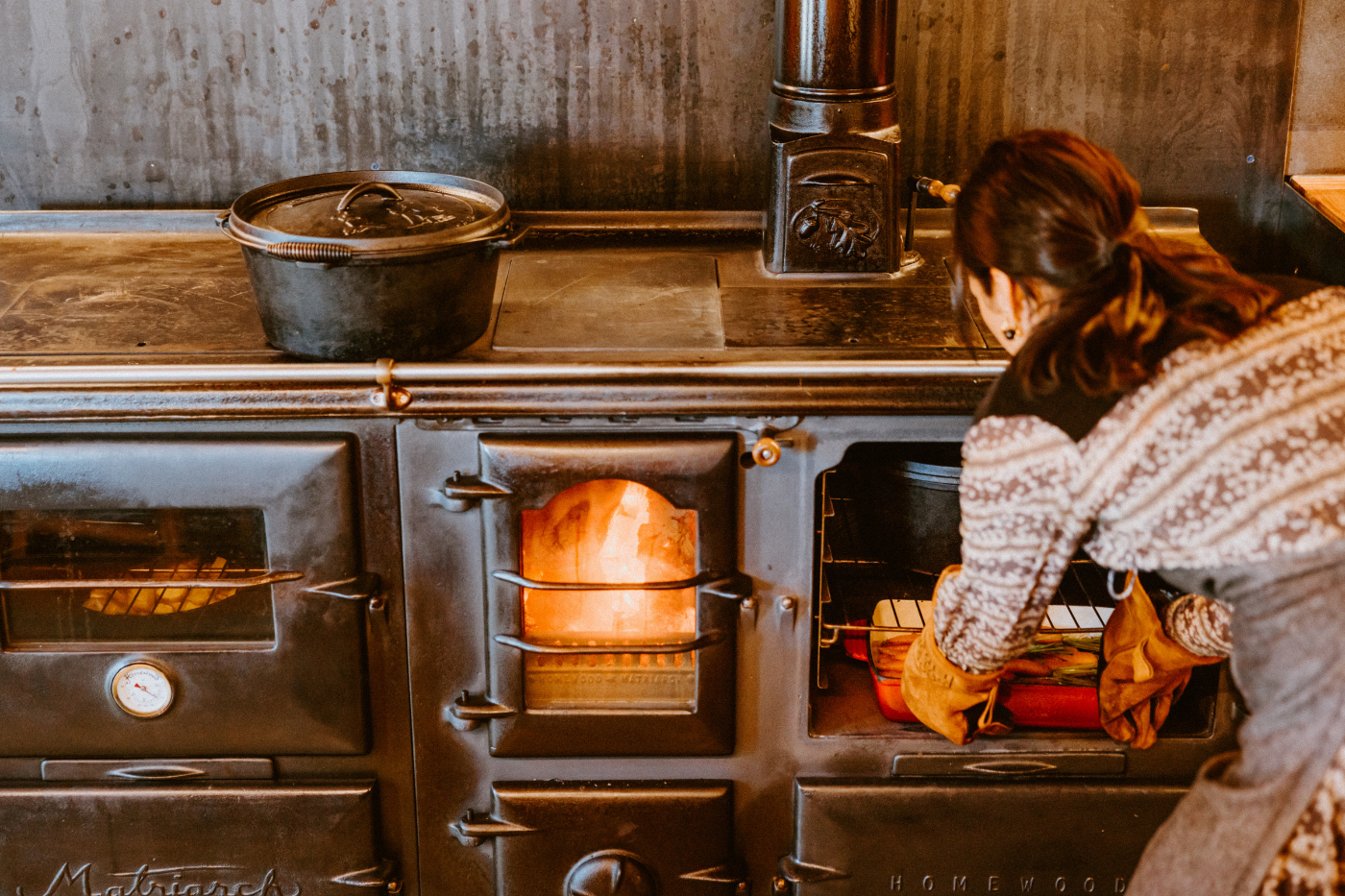 The wood-fired stove at the "Food over Fire" restaurant. 
There's even a regenerative farm project underway intended to feed guests where guests will be able to elect to support the project.  
The many all-inclusive adventure packages for guests to choose from have names like 'Earn your Turns', 'Getting High' and 'Thick Ice'. They span a wide spectrum of duration and terrain, suitable for every month of the year with something for first times, families, seasoned mountaineers, trampers and people of all abilities. Guests can also create their own expedition with the base camp team pre-arrival.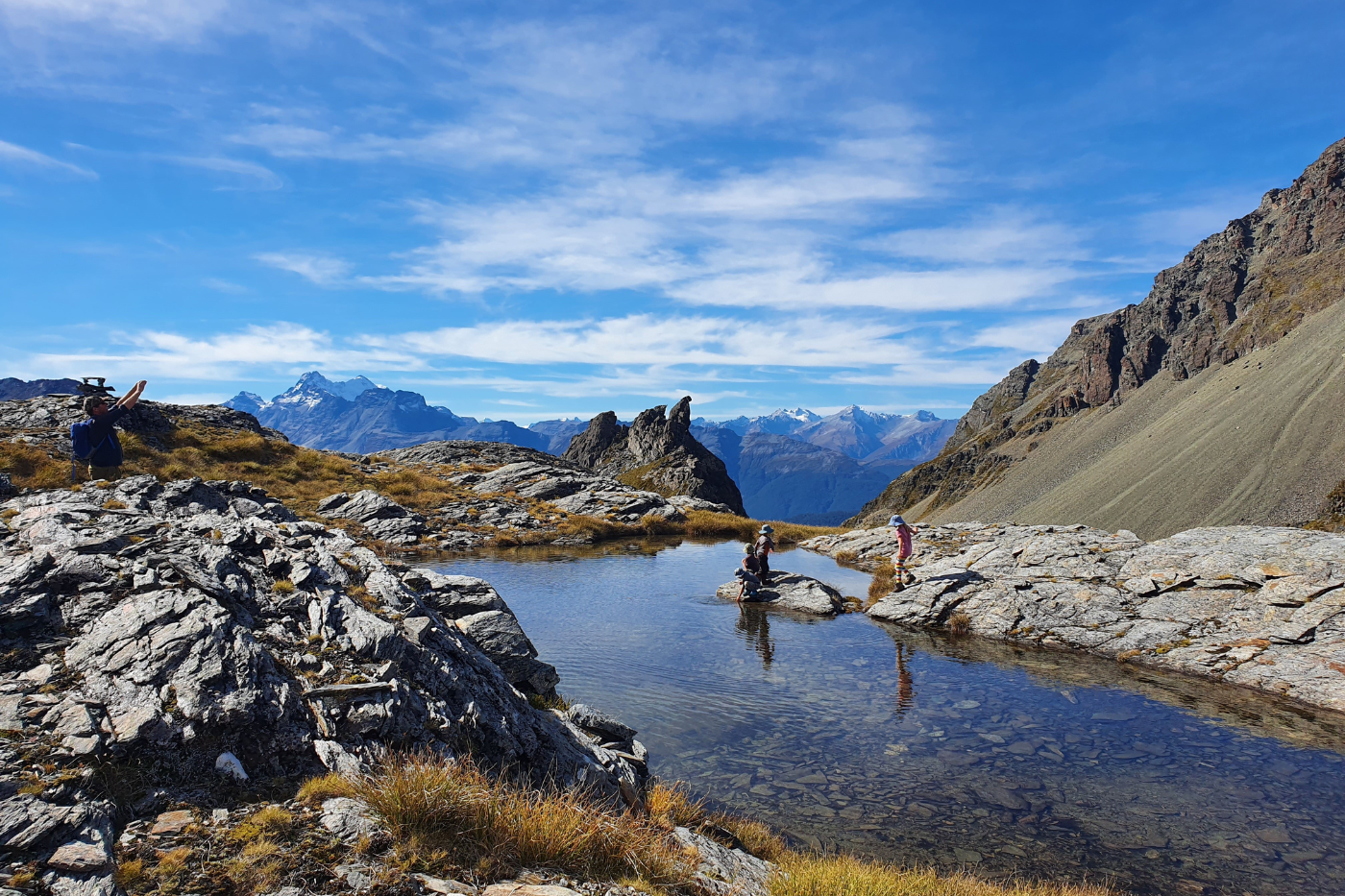 A summer adventure in the UNESCO World Heritage Area
The camping adventures are particularly dear to Doug's heart. 
"It's serious and it's high and you see the effect it has on people - particularly when it's their first time in the mountains. You arrive at a set of old-fashioned canvas tents with little wood-fired heaters all setup and going. Imagine coming into that all cold and exhausted and there's hot food. We take families up into some pretty big country too - watching what happens with the little kids up here camping is insane. You get that sense up there - time is precious."  
Doug won't tell you how many people he could fit in the Great Glenorchy Alpine Base Camp because he says his aim is not to fill them. He just wants to attract the right people "with to time to linger longer". There are a number of differing hut configurations, and he wants to make sure he has the perfect accommodation solution for every group type.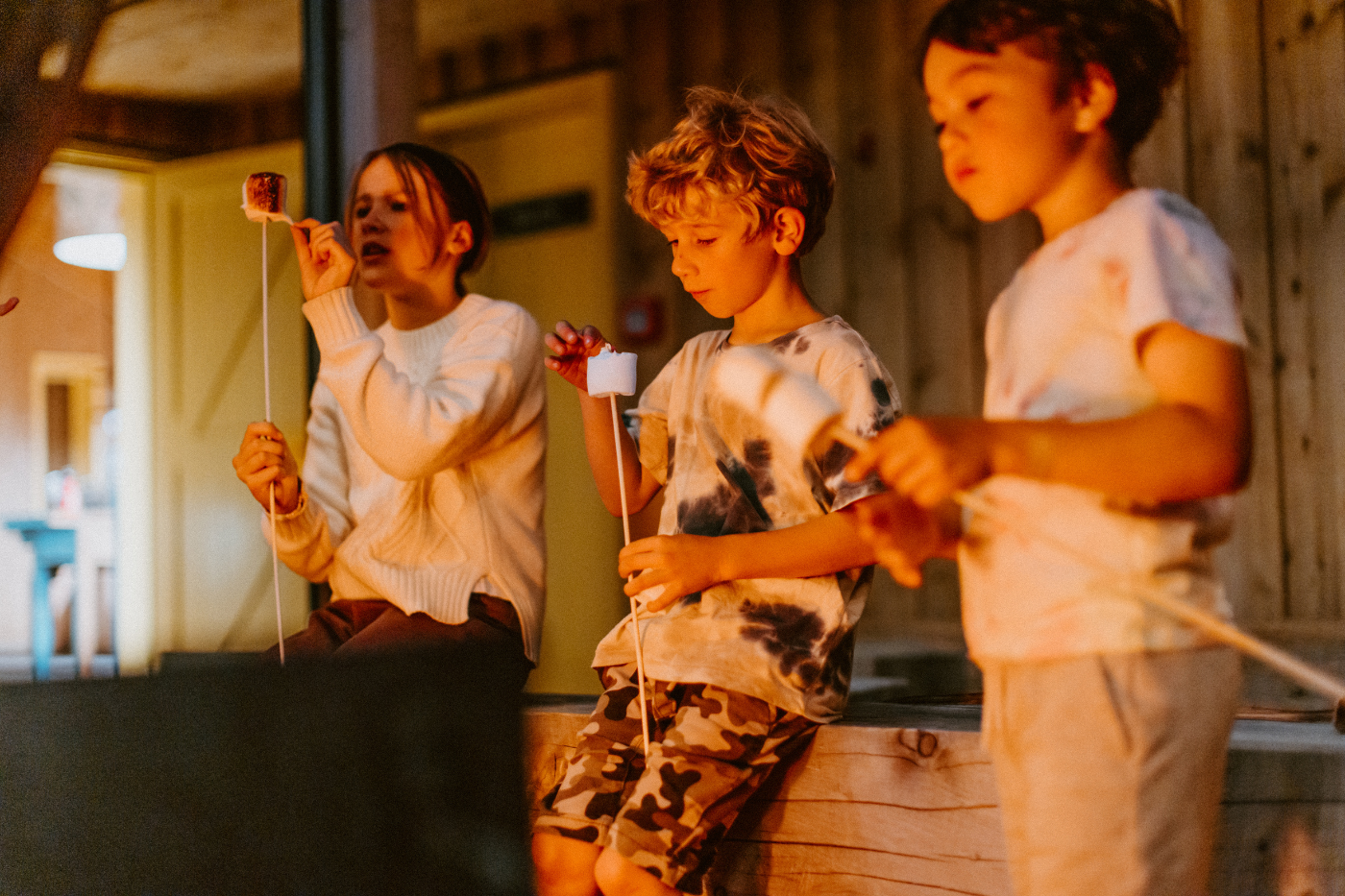 Toasting marshmallows over the huge wood-fired barbecue at the Great Glenorchy Alpine Base Camp. 
"We try to communicate in a way that helps us attract 'aligned guests. We know it's not for everyone and that's ok. We're proud of the feedback so far and our Google reviews for our young life in this market. Our guests so far are just so wonderfully surprised when they arrive, and their experience ascends from that moment. Many of them have already returned, and some more have re-booked to do something different next time - and that's what we are here for." 
For more information, visit: https://thegreatglenorchyalpinebasecamp.co.nz/