In 1860 William Gilbert Rees and Nicholas Von Tunzelman came to Queenstown to develop its pastoral potential. They burned much of the beech forest and shrubland to open up grazing land. However, development of Queenstown changed forever when in 1862 Jack Tewa, a Māori shearer for Rees, discovered gold in the Arrow River. Legend has it that his dogs came out of the river shimmering in gold dust after a swim. Rees told Tewa to keep the discovery quiet to ensure he didn't lose his team of shearers to gold mining before the season was up. 
Not long after Tewa found gold in the river, Thomas Low and John MacGregor and then William (Bill) Fox also cottoned on to the fact that there was gold in the river and they employed a select few to help mine it. The secret was well kept for a while as accessing the Arrow River was difficult and included a treacherous journey over rugged mountains and powerful rivers. However, their cover was apparently busted after Fox bragged about his discovery while in Dunstan, which by then a well-established gold mining town. Within a matter of weeks, fifteen hundred miners had set up camp on the edge of the Arrow River. 
The first fortune-seekers combed rugged landscapes on foot armed with simple gold pans, and some made fortunes collecting the easily won gold from the surface of the ground. Most of the gold lay deeper and required heavy machinery to recover but at this stage roads were not well-established. The early miners' tracks were no longer adequate to bring in the heavy equipment: railways, roads and bridges were needed.
In 1880 engineer Harry Higginson was called on to built a bridge over the Kawarau Gorge, a difficult task in a sheer rocky gorge that was known as a tunnel for strong winds. Higginson was aware that in other countries several near-new bridges had been destroyed by high winds. To meet this challenge, he came up with an innovative bridge design which combined a range of innovative strengthening solutions, such as inward sloping cables, to come up with a suspension bridge that was 42 m high with a 120m long span. The work won a world's top engineering award, a Telford Premium, in 1882. 
In 1963 a new bridge opened and the 1880 bridge was retained for its historic value. The original bridge design proved its endurance, and the bridge still stands today. It now forms part of the Queenstown Trail, an 130km network of connected biking trails that run throughout the region, and is cared for by Department of Conservation Te Papa Atawhai.
Over 100 years after the bridge was originally constructed, it made a name for itself for another reason: the bridge became the site of the world's first commercial bungy jump. A.J. Hackett set up operation on the bridge in 1988, with people testing their limits by leaping from the equivalent of a 10-storey building held safe by just a giant elastic band around their ankles. Since 1988, the bridge has primarily been used for bungy jumping and biking.
The Kawarau Bridge has been recognised as Tohu Whenua: Landmarks that tell our stories. Tohu Whenua are the places that have shaped Aotearoa New Zealand. Located in stunning landscapes and rich with stories, they offer some of our best heritage experiences. History comes to life at these landmarks.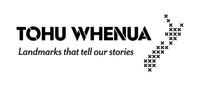 A.J. Hackett Kawarau Bungy