Relax during a spa treatment
Massage, facial, pedicure, manicure, exfoliation … are these spa treatments calling your name?  There are a number of places offering day spa treatments in Queenstown; among them are excellent, global hotel spa brands including the Sofitel's SoSpa, the Hilton's eforea spa, Amaia Luxury Spa at Scenic Suites, and The Spa at Millbrook; for a more boutique experience, local owner-operators include Body Sanctum on Athol St, locally owned Harmony Spa at the corner of Earl St and Church Lane, and Forme Spa on Rees St.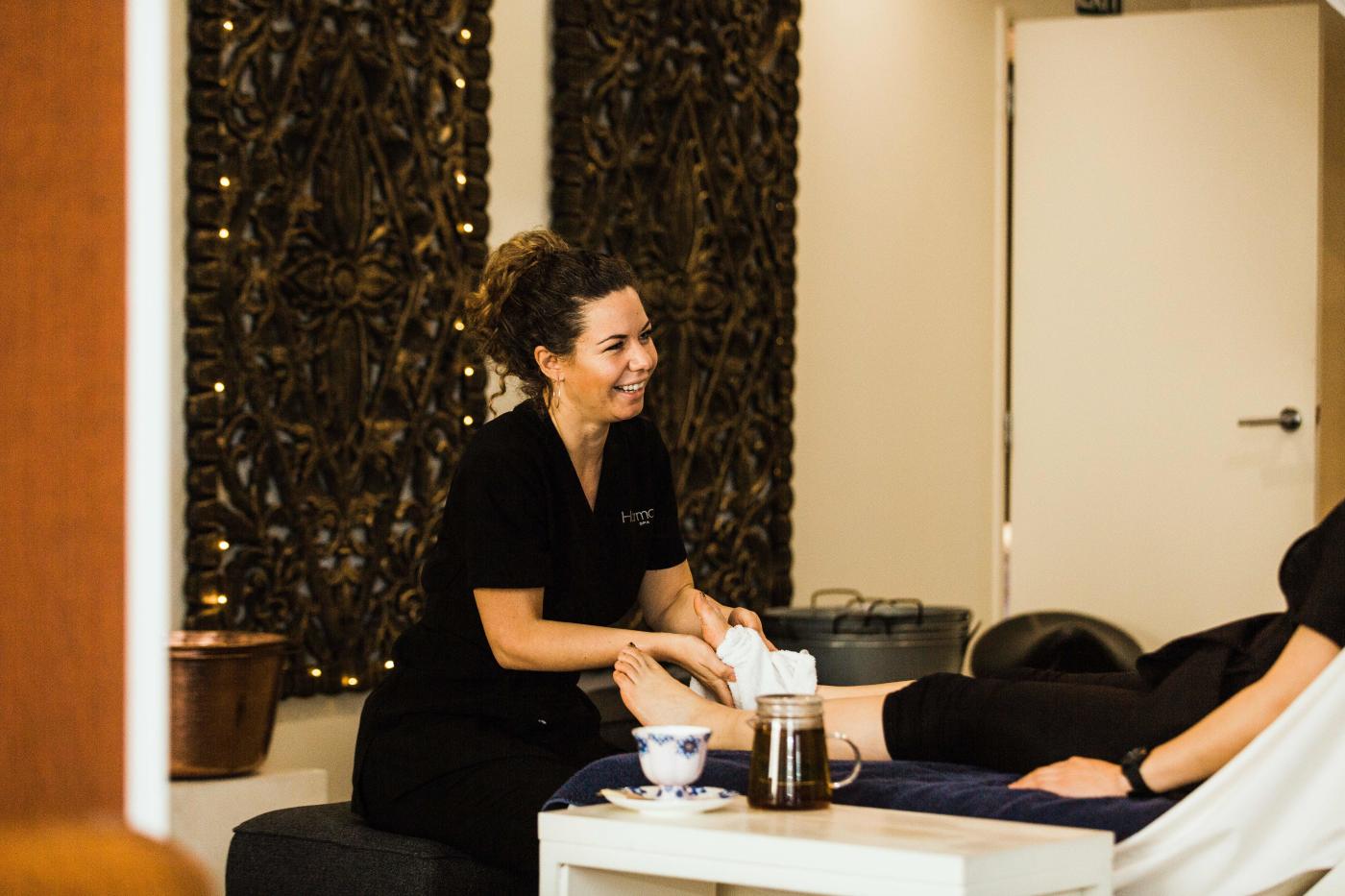 Harmony Spa, Queenstown
Embark on a day walk
There may be no better place in New Zealand to embrace the wellness benefits of the outdoors than Queenstown and its surrounds. There are a huge range of day walks to match all fitness levels and time constraints.
If you're short on time, stay close to town and amble around the Queenstown Gardens Trail along the shores of Lake Whakatipu - it's flat, suitable for all abilities, and very scenic. 
If you've got the whole day, take the 45 minute scenic drive to Glenorchy to enjoy stunning views along the Glenorchy Lagoon Walkway or wander through native beech forest on the Routeburn Nature Walk.
On the way back from Glenorchy, be sure to stop off at one of the prettiest spots in town, Bobs Cove. The walk from the carpark takes 40 minutes return, and you'll take in several historic sites such as an intact limekiln from the 1870s, as well as swimming beaches and fishing spots.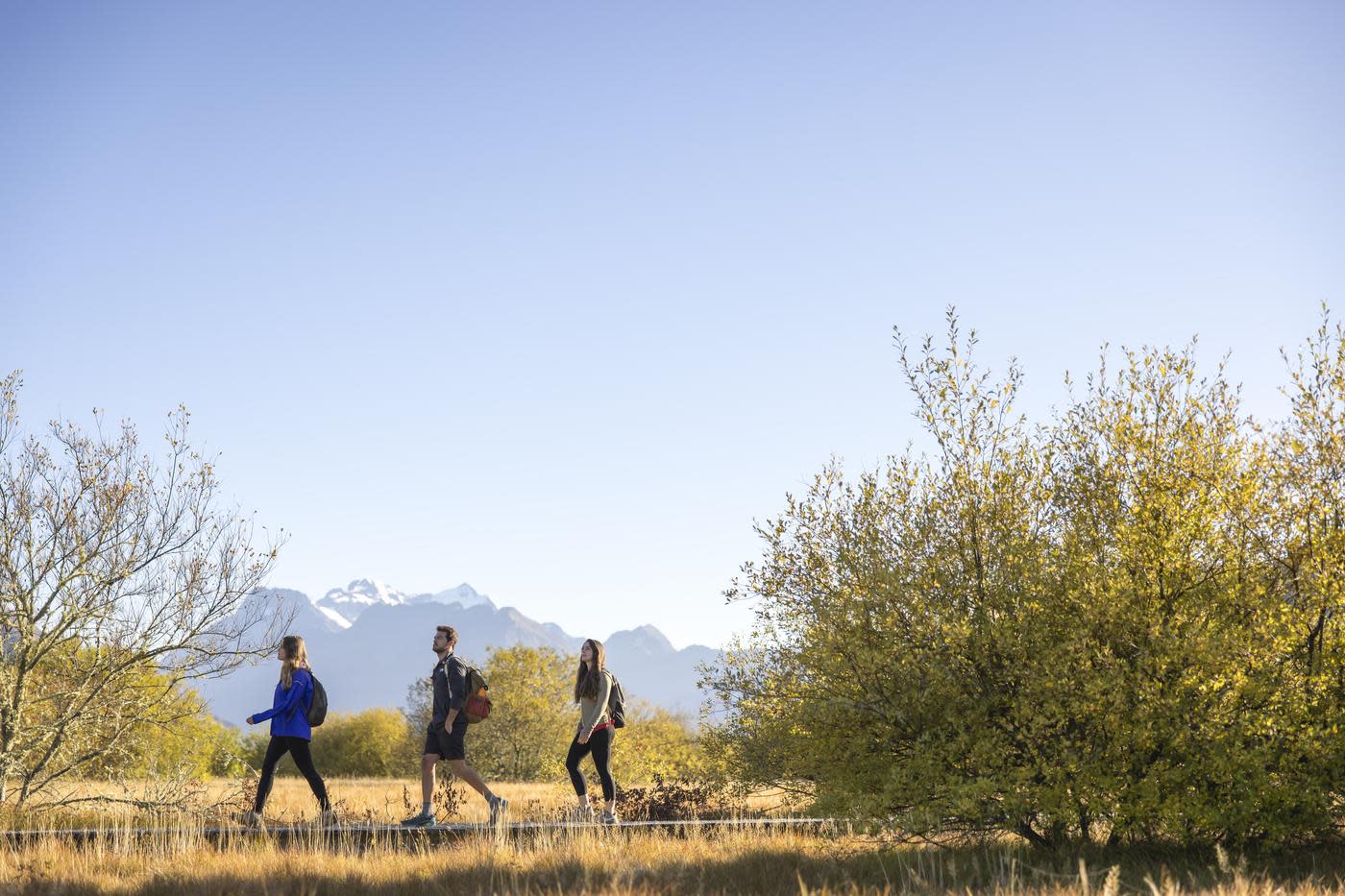 Glenorchy lagoon walk
Try a yoga class
There are a number of options here, including taking a casual class at the very cool Sherwood Hotel, or signing up for a retreat at Glenorchy's Aro Ha Wellness Retreat. A couple of other places worth checking out if you need a stretch and some contemplation time are the Nadi Wellness Centre on Gorge Road, Queenstown Yoga Studio on Boyes Cres, and Studio Sangha & Bikram Yoga on Industrial Lane.
Just 'be' on a retreat
At five to seven days, Aro-Ha Wellness Retreat at Glenorchy is the lengthiest retreat you'll find in the Queenstown area. Its 'Wellness Adventures' offer spa therapy and massage treatments, teach nutrition and mindfulness techniques, and include yoga, pilates and functional movement classes.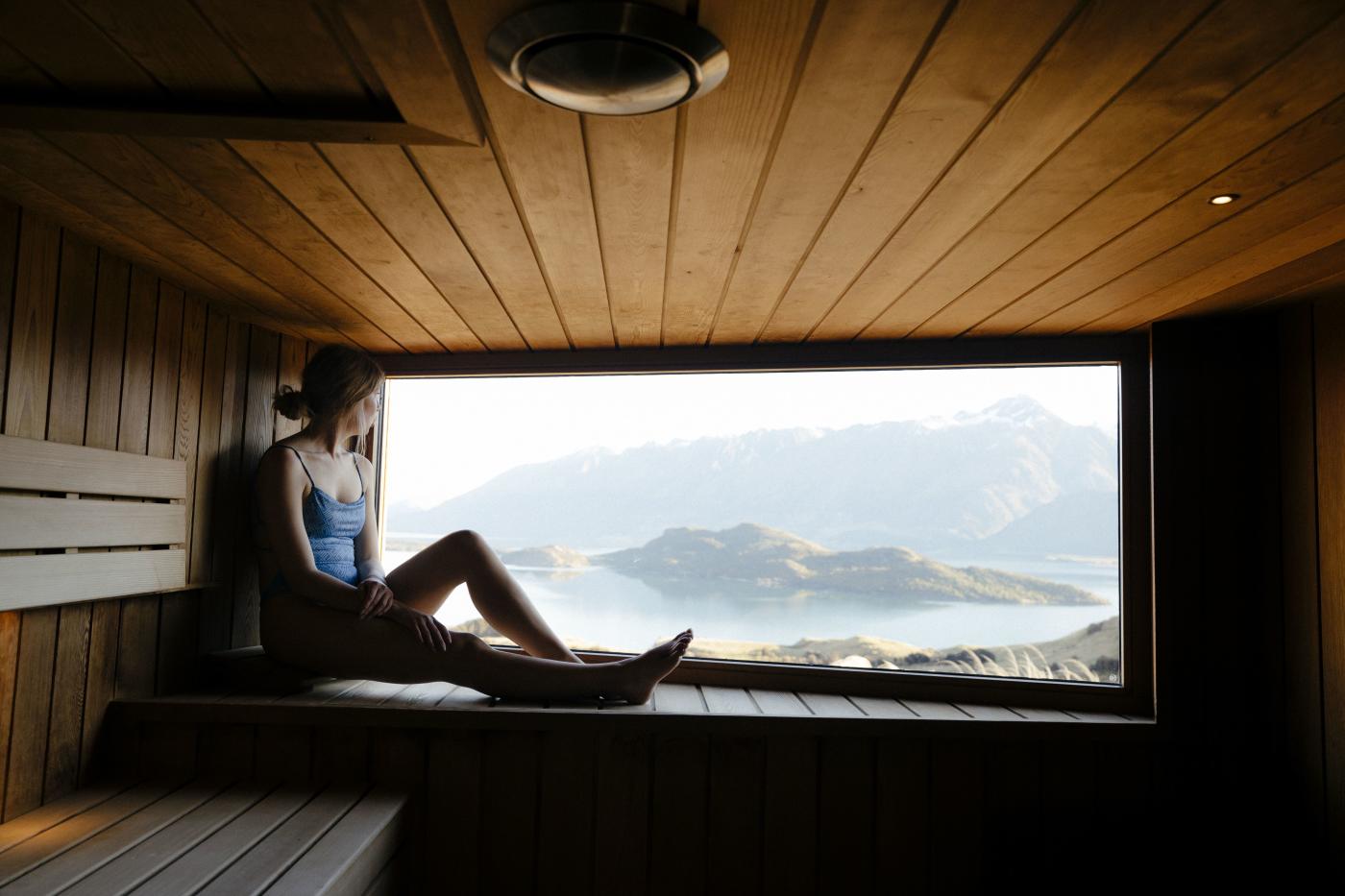 Sauna at Aro Ha Wellness Retreat. Credit Aro Ha