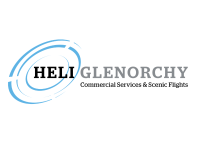 Heli Glenorchy
Earnslaw Burn Heli Hike
The Earnslaw Burn with its hanging glacier and cascading waterfalls really is New Zealand's best-kept secret, and our guided heli hike is the best way to experience it. 
Departing Glenorchy, take a heli flight over Glenorchy, the Dart River, and Mt Alfred before touching down in the Mt Earnslaw basin. From there, your experienced guide will tell you tales and guide you through some of New Zealand's most spectacular scenery. 
You'll follow a meandering glacier-fed river, see an array of wildlife, tussock, speargrass and waterfalls before you reach a corner where the mighty Earnslaw Burn comes into view. It will be a moment you never forget. 
As the hike continues, your guide will stop along the way to tell stories about the area, give you ample photo opportunities and time to admire the surrounding views. 
After 1.5 - 2 hours of walking, your hike will conclude in the Earnslaw Burn by a tumbling waterfall and below Mt Earnslaw Glacier - a world famous glacier. Here, in this beautiful spot, you can sit back and relax with a picnic and soak in the tranquillity of this breathtaking location. 
After your picnic, your pilot will return you to Glenorchy via a 1,000 metre (over 3,000 feet) ascent towards the blue ice of the hanging glacier.
The Earnslaw Burn Heli Hike is an easy-moderate hike, suitable for most people with a moderate level of fitness. For most of the hike, you will be walking on easy gradients with small ascents and easy river crossings. There will be some unmarked parts along the walking track, but you will be guided for the duration of your hike. For more confident walkers, there will be an opportunity to follow ridges, bush spurs and explore multiple river crossings. 
Trip summary: 20-25 minutes of flying, 1.5 - 2 hours of hiking, 1 - 1.5 hours for a picnic and exploring.
Contact Us
Physical Address
Price:

$1,375
Adult: $1,375, Child: $965. Child price applies to children aged 4 –11.


Complimentary return transport from central Queenstown to Glenorchy is available on request.


Monday:

8.30am - 5.30pm

Tuesday:

8.30am - 5.30pm

Wednesday:

8.30am - 5.30pm

Thursday:

8.30am - 5.30pm

Friday:

8.30am - 5.30pm

Saturday:

8.30am - 5.30pm

Sunday:

8.30am - 5.30pm



Holiday hours:

Closed Christmas Day



Months of Operation:

Open year round