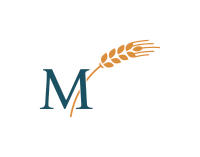 Millbrook Resort
Smithy's Smoke House
Stargaze by the fire and enjoy a night cap with friends at Smithy's Smoke House.   
Perfectly positioned by the serene Mill Pond, Smithy's Smoke House offers a variety of delicious pizzas, burgers, craft beers, wines and whisky.  Sit back, relax and enjoy the warm ambience of the open fires.

Open Seven days a week from 3pm till late.
All visitors are welcome.
Contact Us
Company: Millbrook Resort
Physical Address
1124 Malaghans Road
1124 Malaghans Road
Queenstown, 9371
Complimentary shuttle service is available. Please call our Concierge team on +64 (0)3 441 7000 to make a booking or email concierge@millbrook.co.nz


Open For Business : Yes


Monday : 3:00 PM - 9:00PM
Tuesday : 3:00 PM - 9:00PM
Wednesday : 3:00 PM - 9:00PM
Thursday : 3:00 PM - 9:00PM
Friday : 3:00 PM - 9:00PM
Saturday : 3:00 PM - 9:00PM
Sunday : 3:00 PM - 9:00PM


Group Reservation Email: conferencing@millbrook.co.nz