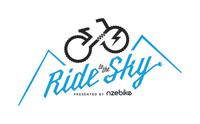 NZ EBike Tours Ltd - Ride to the sky
Guided eBike Tour - Ride to the Vines - Wine & Scenery Tour
There is no better way to explore Otago wineries than on a powered bicycle.
Cruising around the grape vines through the Gibbston Valley vineyards, you will saturate your senses with a fresh view on the wine you drink everyday.
The key to a great wine tasting tour in Central Otago is to slow down and savour the experience with the help of our knowledgeable guide, who will take you to the most sensational wineries to share all of the wine making secrets.
A powerful eBike does all the work for you. You don't have to be an athletic road cyclist. Our eBikes will save your energy and flatten any hills.
Just sit back and enjoy the spectacular scenery and taste all of the fantastic wines that Gibbston Valley has to offer.
'Ride to the Vines' guided eBike tour starts in the historic gold mining village of Arrowtown and runs along the Arrow and Kawarau rivers, crossing 4 magical suspension bridges.
The bike path continues over the world-famous Kawarau Bungy Bridge and finally brings you to Wine Paradise of Otago – Gibbston Valley.
Visit manicured vineyards and taste the best wine Central Otago has to offer on our exclusive guided tour.
Guided ride through some of the most beautiful countrysides in New Zealand
An exclusive personal wine tasting experience in 2 wineries
Artisan Platter in the winery
A ride through the vineyards and exploring the vine growing secrets
An enchanting eBike ride over historic suspension bridges
Visiting the world's first permanent Bungy jumping site
Historic information about the Central Otago area along the way
Fantastic adventure by eBike without special skills
Complimentary Photos and Video
Contact Us
Company:
NZ EBike Tours Ltd - Ride to the sky
Physical Address
26 Hansen Road
26 Hansen Road
Frankton
Queenstown, 9300
Monday:

9:00AM - 6:00PM

Tuesday:

9:00AM - 6:00PM

Wednesday:

9:00AM - 6:00PM

Thursday:

9:00AM - 6:00PM

Friday:

9:00AM - 6:00PM

Saturday:

9:00AM - 6:00PM

Sunday:

9:00AM - 6:00PM



Months of Operation:

Open year round


Group Reservation Email:

info@ridetothesky.co.nz



Group Capacity:

11