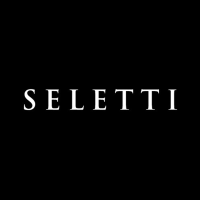 Seletti Concept Store
Seletti Concept Store merges fashion and art, inciting the new, the unconventional, the eclectic, and the inspired. The brand presents global luxury and emerging talent with a designer roster across women's, design, and beauty categories, including Ganni, Golden Goose, Isabel Marant, Balenciaga, Chloe, Yves Salomon Army, and Anine Bing, among many others.
Indulge in the Latest Must-Haves at Seletti Concept Store
Special Features. Seletti Concept Store offers an unparalleled level of fashion and design, with an exceptional focus on service.
Services offered in store include: Personal shopping, Women's styling, Alterations on regular-price items purchased in store, Skincare consultation, Gift selection assistance, One-of-a-kind private shopping experiences, Complimentary holiday gift wrapping for store and online orders
Love List Coveting is real. There's so much to love at Seletti Concept Store. How to keep track of it all? Start a Love List! It's the fastest, easiest way to remember your favourites until you're ready to shop. Plus, you can share your Love List with friends and family if you ever need to drop a hint.
Contract Pop-art oriented, creative and with a revolutionary touch: Seletti is the smart choice for the world of contract. Quirky tableware collections, sculptural lightings, certified furniture, and fascinating objects add originality to the hotel and restaurant industries, with attention to detail and quality. The result Amazing scenarios with an unexpected design
History
Founded by Sarah Richards and Anna Cooney in 2009, at the heart of the most breathtaking iconic world destinations Queenstown, New Zealand. Seletti Concept Store immediately established its trademark sensibility thanks to a strong assortment of experimental and unconventional designers. Focus on the interplay between fashion and art, Break the mould unconventional pieces for home. 
In 2017, Seletti Concept Store opened its doors in Christchurch, followed by a Arrowtown location which opened 2019. 
One unifying feature of all Seletti Concept Store's is the Seletti World collection displayed throughout, featuring works by Marcantonio, BLOW by Job, Toiletpaper, and Diesel Living, among others. 
Now our mission to fit together the best parts of the beloved Seletti Concept Store shopping experience with the speed and convenience of e'tail, we invite you to join us for the ride.
Excited? We thought so. Go forth and explore our digital home, and if you fancy saying hello in real life, pop into the store - we'd love to see you. 
Contact Us
Company:
Seletti Concept Store
Physical Address
19-25 Ballarat Street, The Mall
30 Buckingham Street, Arrowtown
Queenstown & Arrowtown, 9300
Monday:

9.30 AM - 6:00 PM

Tuesday:

9.30 AM - 6:00 PM

Wednesday:

9.30 AM - 6:00 PM

Thursday:

9.30 AM - 6:00 PM

Friday:

9.30 AM - 6:00 PM

Saturday:

9.30 AM - 6:00 PM

Sunday:

9.30 AM - 5:00 PM



Months of Operation:

Jan - Dec