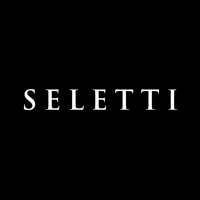 Seletti Concept Store
Seletti Concept Store showcases a curated collection of premier brands, maintaining a modern vision and ever present raw aesthetic. Born in Queenstown, Seletti Concept Store is New Zealand's Flagship store to leading iconic Italian design house, Seletti.
International heavy weights: Anine Bing, Anna Quan, Cecilie Copenhagen, Champion, Golden Goose Delux Brand, Self- portrait, Frame, Jbrand, Equipment...sit alongside the best of Australasian design and beauty brands AESOP, Bassike and Karen Walker. A mecca for the contemporary, globe-trotting and trend-setting woman eager to make a statement from day into night. Seletti Concept Store is an essential stop or click.
Contact Us
Company: Seletti Concept Store
Physical Address
19/25 Ballarat Street
Queenstown, 9300
Monday : 10:00 AM - 7:00 PM
Tuesday : 10:00 AM - 7:00 PM
Wednesday : 10:00 AM - 9:00 PM
Thursday : 10:00 AM - 9:00 PM
Friday : 10:00 AM - 9:00 PM
Saturday : 10:00 AM - 7:00 PM
Sunday : 10:00 AM - 7:00 PM