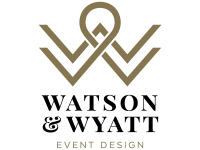 Watson & Wyatt Event Design
Event Entertainment With a Creative Vision
Watson & Wyatt are creative experts who will take your event entertainment to the next level by crafting memorable experiences for your guests.
Watson & Wyatt Event Design works directly with performers and entertainers to craft experiences that tie into the theme and messaging of your event. This approach is the only way to make your event truly exceptional and more than the sum of its parts.
Watson & Wyatt is one of New Zealand's premiere event design companies. Based in Queenstown, Watson & Wyatt crafts perfection for any kind of event with over 20 years of experience designing and managing events for many of our most prestigious corporates, as well as intimate events for high-profile international and local clients.
In addition to event entertainment, we can look after all aspects of your guest experience for your single or multi-day event including transport, venue, catering, floristry, event design, print design, and event and audio-visual production management.
Contact Us
Company:
Watson & Wyatt Event Design
Physical Address
Jack's Point
Unit E, 67 Industrial Place
Queenstown, 9349