Minutes from Queenstown international airport, Frankton is a vibrant hub offering a variety of shopping, cafes, pubs and eateries, and located only a 10-minute drive from central Queenstown. If you're here for a ski holiday, Frankton is just a five minute drive to the bottom of The Remarkables Ski Area access road, and is conveniently situated if you're planning to head to Arrowtown or the Gibbston wine region.
If you're looking for affordable, convenient accommodation for your Queenstown visit, Frankton's a great place to stay.
Sudima Queenstown Five Mile
20 Grant Road, Frankton
Sudima Queenstown Five Mile hotel is just 2.5kms from Queenstown airport and located in the heart of the Frankton Five Mile Shopping Centre. The décor is elegant, modern and Scandi-influenced, with plenty of wood and tukutuku panels behind the reception desk, and featuring work from local artists throughout the hotel.
Comfortable modern rooms have great beds, large showers, Amazon Echo and Chromecast. Guests can savour the tastes of Queenstown with a four-course mini degustation at the hotel's Podium restaurant, sink into relaxation at Moss Spa next door, or fit in a workout at nearby Flex Fitness.
Sudima Hotel, Five Mile
Ramada Suites by Wyndham Queenstown Remarkables Park
24 Hawthorne Drive, Remarkables Park, Frankton
The Ramada Suites is just two minutes' drive from Queenstown Airport and only seven minutes from Queenstown town centre.
Suites are well-appointed with contemporary furnishings and free Wi-Fi, a flat-screen HDTV, a comfortable workspace, and a fully equipped kitchen. A café and fitness centre are in the hotel and you're right next to the Remarkables Park Shopping Centre in Frankton for all your shopping and dining needs. Remarkables Markets are held across the road every Saturday from October – April to grab a bite or pick up a gift or keepsake to take home.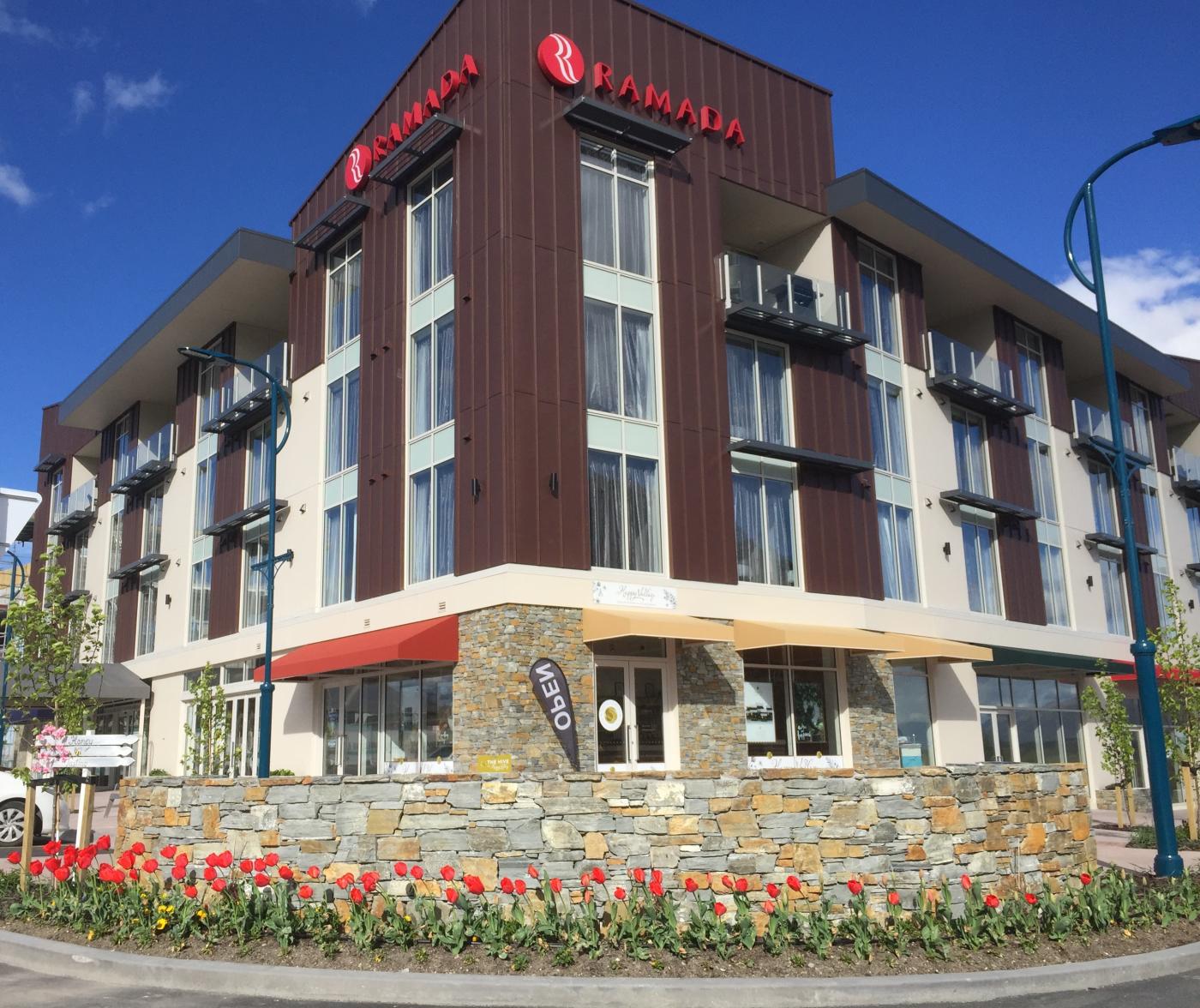 Ramada Suites by Wyndham Queenstown, Remarkables Park
Wyndham Garden Remarkables Park
32 Red Oaks Drive, Frankton
Just 1km from Queenstown Airport and a stone's throw from the Queenstown events centre, Wyndham Garden Remarkables Park is a convenient accommodation option in the heart of Frankton.
Wyndham's rooms have flat-screen TVs with satellite channels, kitchenettes, and free Wi-Fi. Studio and one-bedroom apartments include washers and dryers.
Other facilities include a fitness centre and ski storage. Local favourite Frank's Pantry run a café at the hotel serving sandwiches, salads, and sweet treats, as well as breakfast and lunch.
Wyndham Garden Remarkables Park
Holiday Inn Remarkables Park
28 Red Oaks Drive, Frankton
Holiday Inn Remarkables Park's rooms range from standard to suites, all with mountain views, smart TVs, unlimited Wi-Fi and bright spacious bathrooms. In the lobby you'll find Giant's café and bar, offering breakfast, lunch, coffee, and drinks with stunning views of The Remarkables and nearby mountain peaks.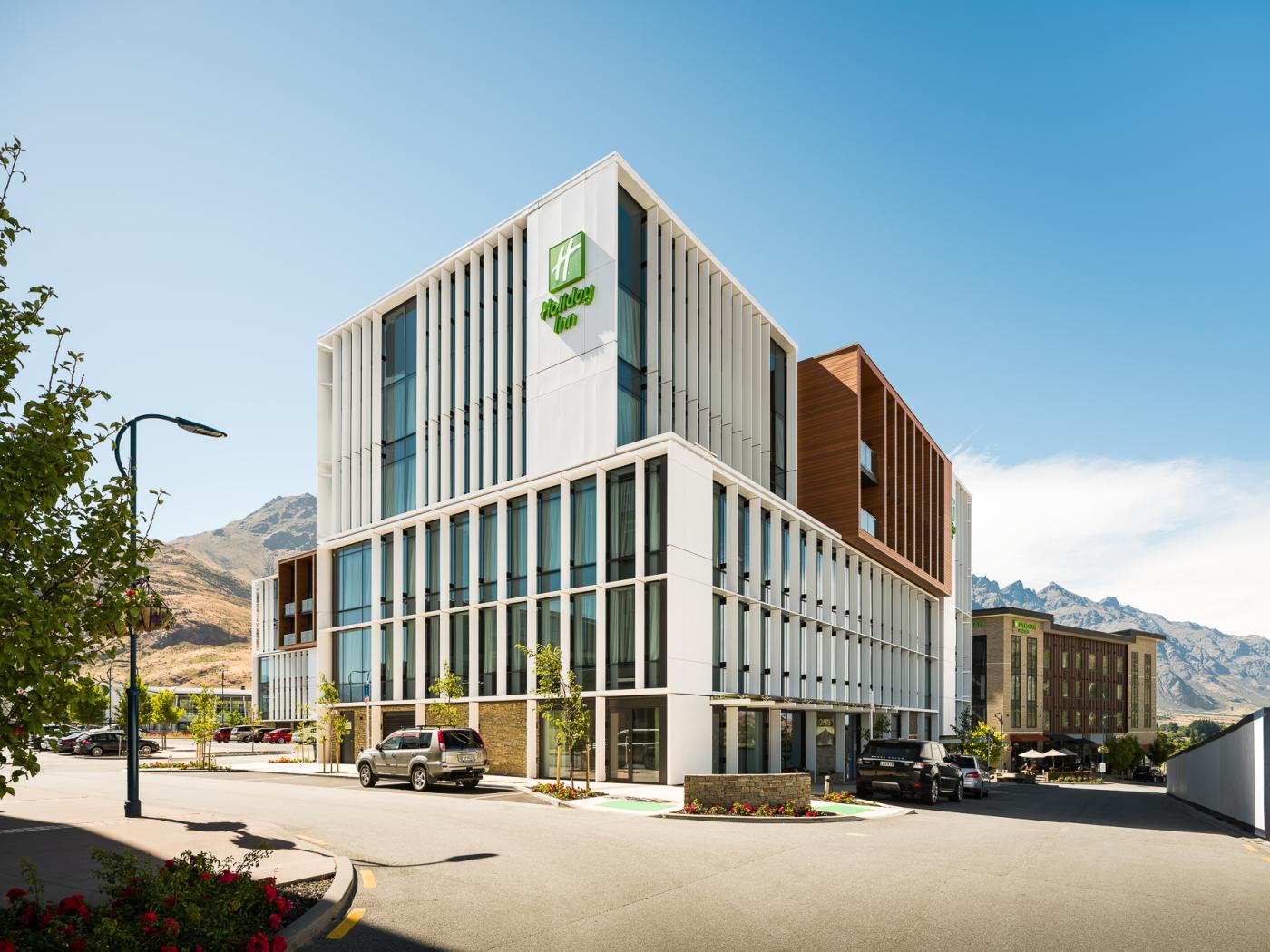 Holiday Inn Remarkables Park
LQ Queenstown
18 Mountain Ash Drive, Remarkables Park, Frankton,
Only fifteen minutes from central Queenstown, LQ Queenstown is also located beside the Remarkables Park shopping centre.  
Choose from hotel rooms and apartment-style studios with in-room kitchenettes with stovetop, microwave, refrigerator/freezer and laundry facilities. There is free unlimited Wi-Fi and a 24-hour gym. Popular local business Frank's Market runs the hotel café, offering breakfast and packed meals to go.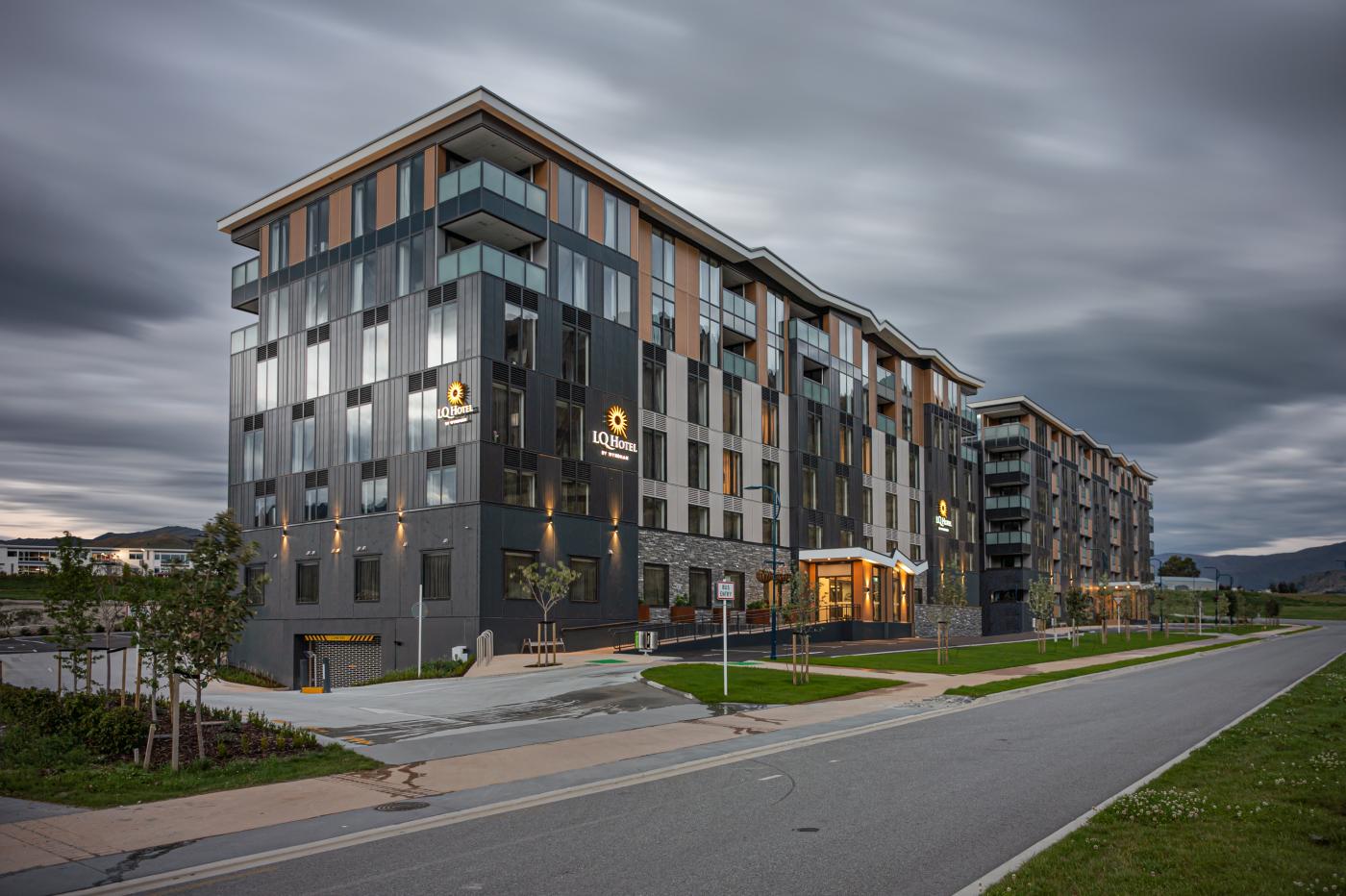 LQ Queenstown
Quest Queenstown
34 Red Oaks Drive, Frankton
If you're looking for serviced apartment-style accommodation in Frankton, Quest Queenstown offers studios with a fully equipped kitchenette and one or two-bed apartments with full kitchen and laundry facilities. Quest's pantry shopping service can arrange to have groceries delivered to your apartment, so you can maximise your sightseeing time.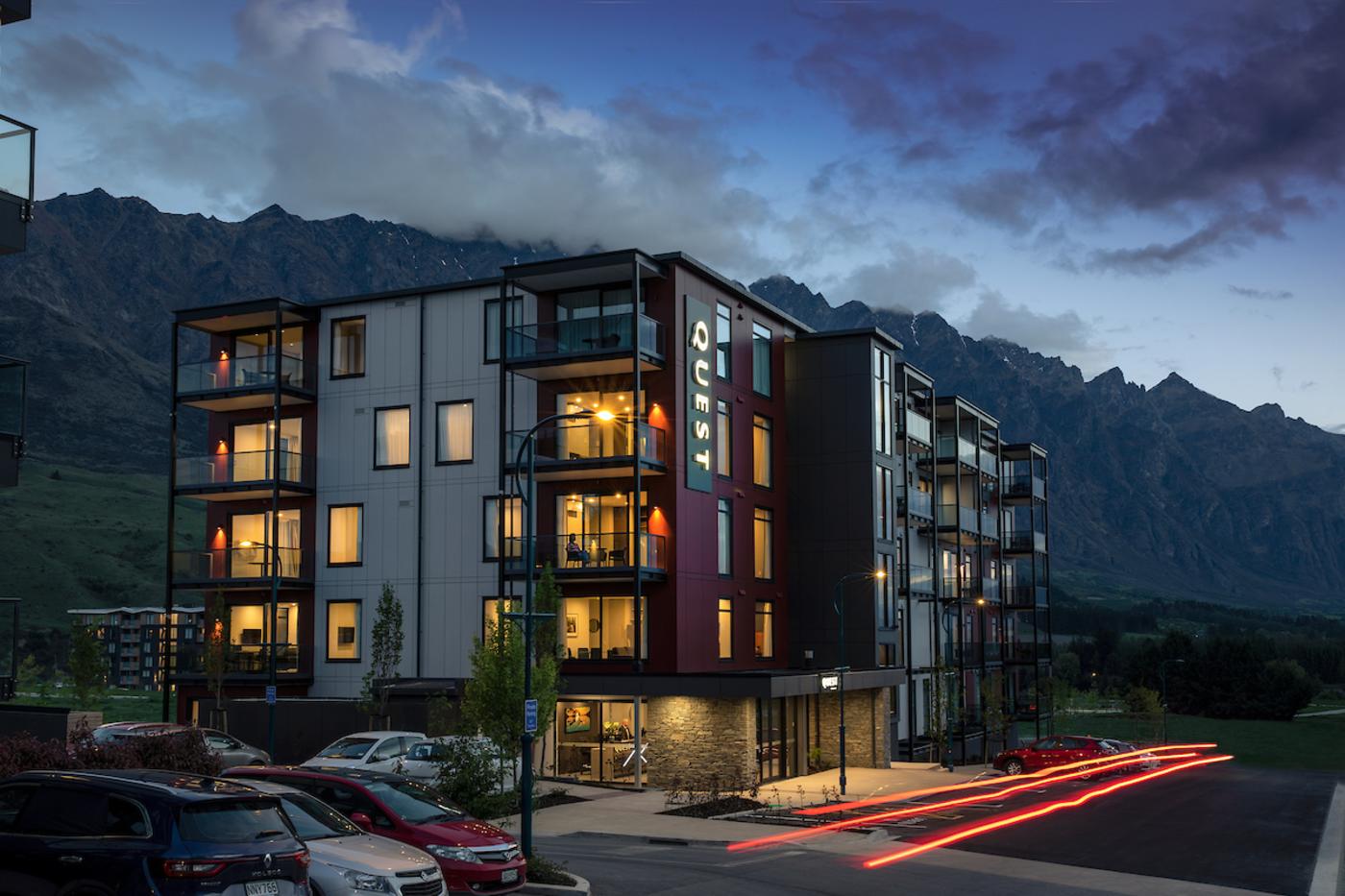 Quest Queenstown
Queenstown Gateway Apartments
1066 Frankton Road
Queenstown Gateway Apartments are just a three-minute walk from Frankton Golf Course, and a 15-minute walk to the Frankton shopping area with cafes, restaurants, bars, and takeaway options all available.
They offer affordable one to three-bedroom apartments equipped with a dining area, full kitchen with fridge/freezer and coffee tea making facilities, outdoor courtyard, and TV with Sky. There are laundry facilities in the apartment blocks, and the hotel also offers free Queenstown airport pick-up.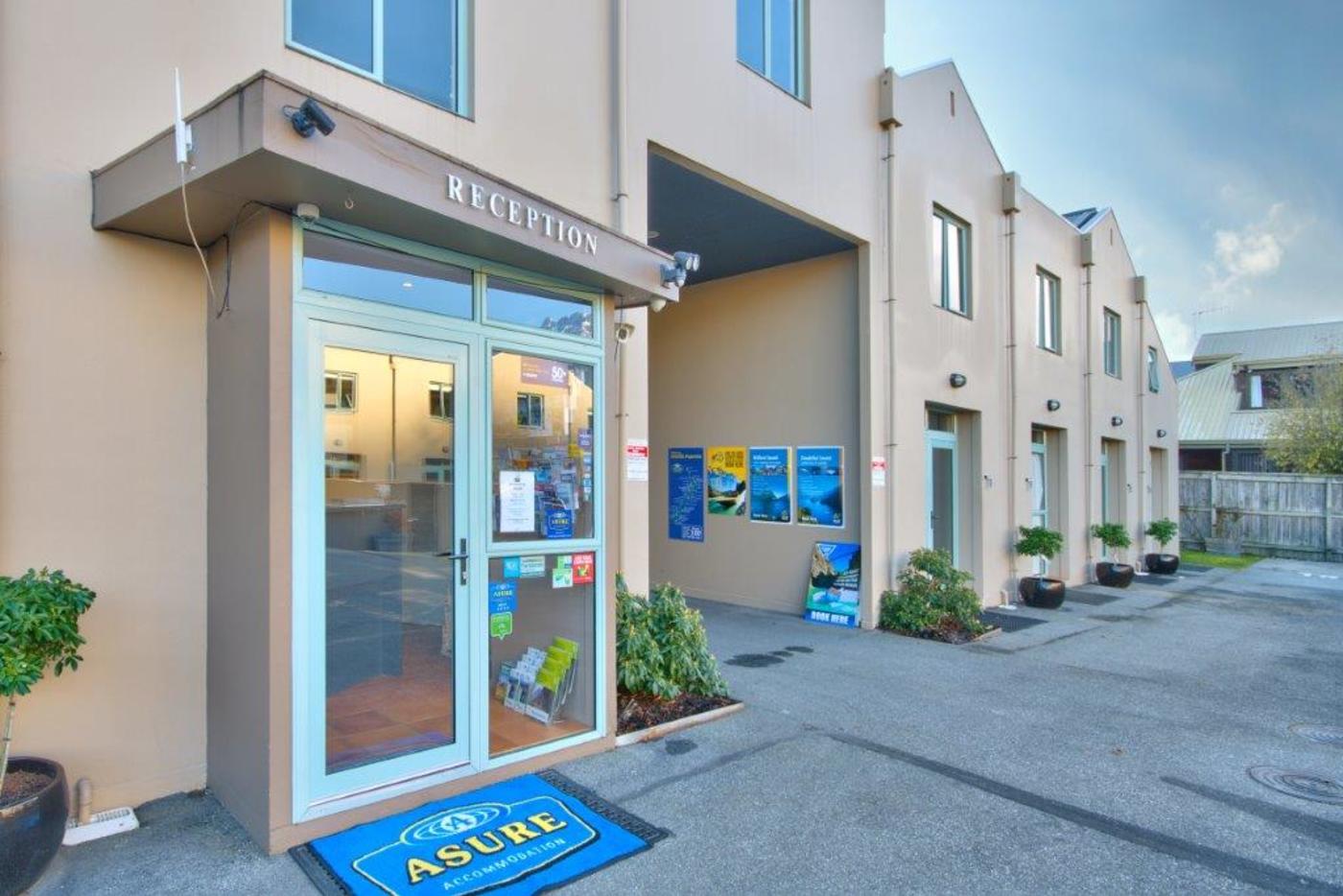 Quest Gateway Apartments