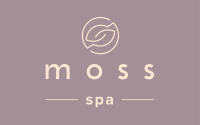 Moss Spa
Moss Spa Queenstown
Achieve inner peace at Moss Spa, an oasis of wellness, rejuvenation and relaxation. Moss offers an extensive array of high-quality spa treatments using the latest, and very best, professional products – natural, sustainably and ethically produced wherever possible – to leave you feeling revitalised, refreshed and most importantly pampered!
Our highly trained staff will awaken your senses with treatments using natural ingredients such as marine collagen, thermal mud and warmed bamboo cane. New Zealand brands feature with products from Juvenate (vegan, cruelty-free, sustainably and ethically produced) and Pure Source. With three treatment rooms, one a twin with bespoke bathtub, nail room and professional therapists – Moss is a boutique destination for indulging in self-care.
Treat yourself to some 'me time' and let the team at Moss give you the pampering you deserve. It's time to indulge, unwind and recharge. It's time for you. You'll find Moss Spa nestled in the laneway next to the Sudima Hotel at Queenstown's Five Mile's retail centre.
www.mossspa.co.nz | 03 242 8122
Contact Us
Physical Address
20 Grant Road
Frankton
Queenstown, 9300
Monday:

10:00AM - 06:00PM

Tuesday:

10:00AM - 6:00PM

Wednesday:

10:00AM - 6:00PM

Thursday:

10:00AM - 8:00PM

Friday:

10:00AM - 6:00PM

Saturday:

10:00AM - 6:00PM

Sunday:

10:00AM - 6:00PM



Months of Operation:

Open year round