The multi-disciplinary Winter Games NZ event attracts the finest ski and snowboarding talent from around the globe to Queenstown each winter.
Border closures over the last couple of years have had a major effect on the event, but this year we look forward to welcoming back international athletes alongside our national talent who will come together once again in one of the world's favorite winter playgrounds.
The events lined up for the Winter Games NZ 2022 include alpine, slopestyle, and halfpipe FIS Australia New Zealand Cups competitions, top-level Freeride World Qualifier competitions and the STOMP Big Air and Park Jam events.
Read on to find out about these impressive and free-to-watch events!
27 August: FIS Australia New Zealand Cup (ANC) Alpine Super-G x2
Where: Coronet Peak Ski Area
Combining the breakneck speed of downhill with the precision of Giant Slalom, the Alpine Super-G presented by Coronet Peak will be a spectacular opening to the 2022 Winter Games NZ.
Watch as the hottest up-and-coming skiers from New Zealand take on global athletes. With skiers flying down the hill in a long single run, your legs will burn just watching the two back-to-back Super-G Races which require the skier to be very precise at high speeds.
FIS ANC Alpine Super-G at Coronet Peak, Winter Games NZ
28-29 August: FIS ANC Alpine Giant Slalom
Where: Coronet Peak Ski Area
The following day, skiers will take to the Giant Slalom course at Coronet Peak. The racers will try to get the fastest time possible with rhythm and precision, completing two runs on separate courses. The courses will be spread wider over the hill and make use of terrain features such as angled rollers to make things extra spicy to watch. Catch the two ANC races taking place over the two days.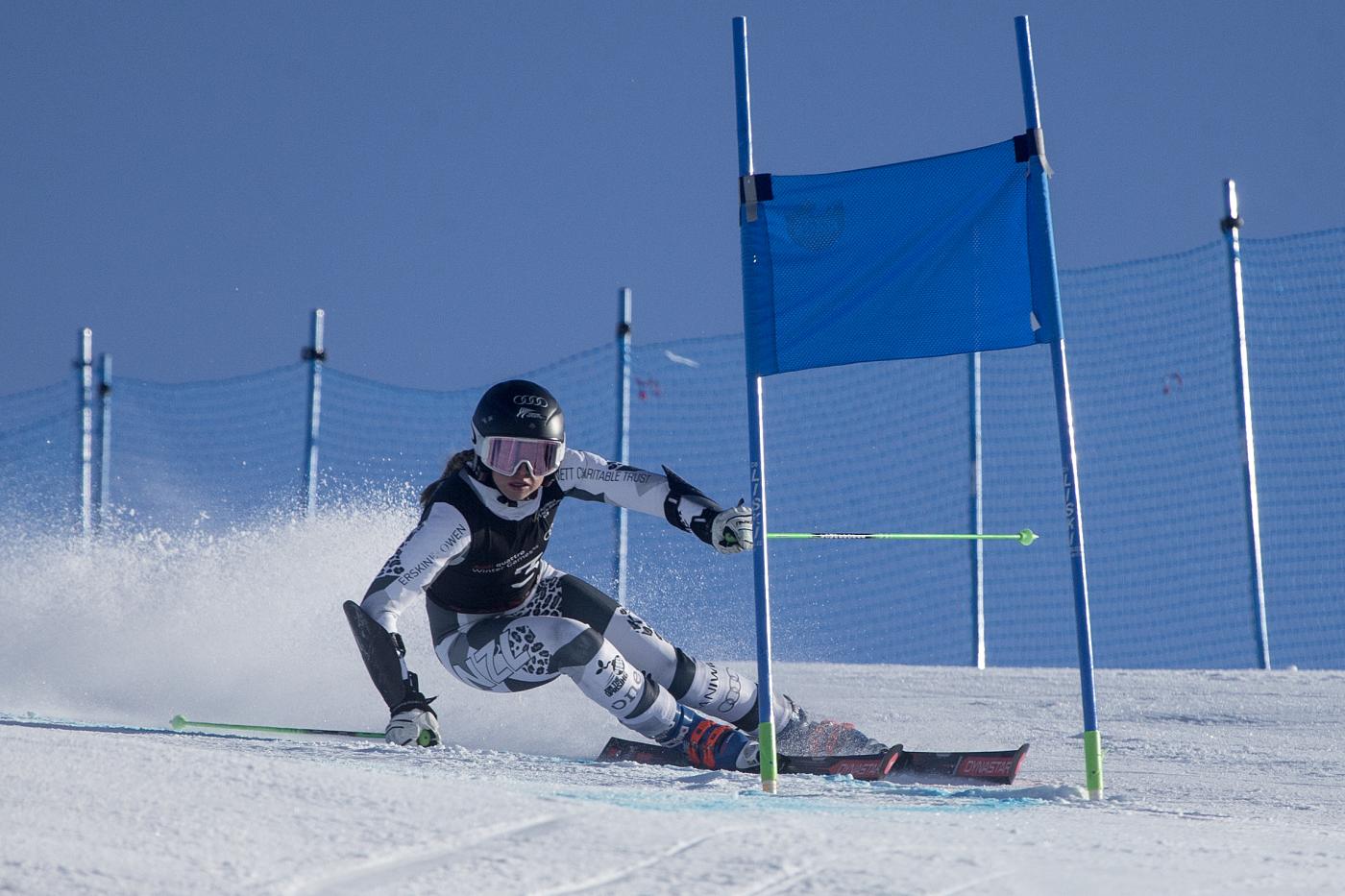 FIS ANC Alpine Giant Slalom at Coronet Peak, Winter Games NZ
2-3 September: FIS ANC Ski and Snowboard Slopestyle
Where: Cardrona Alpine Resort
Watch skiers and snowboarders send it on the world-class jumps and rails at Cardrona. The competitors will compete two runs, linking spins and flips together with as much style and technicality as possible. The top competitors from the qualifying round will proceed to the finals on 3 September, when they will complete another two runs, best run takes the win! This Slopestyle event sees many future Olympians and world champions compete as a stepping-stone to the international FIS World Cup circuit, so make sure to remember their names as you watch them throw down.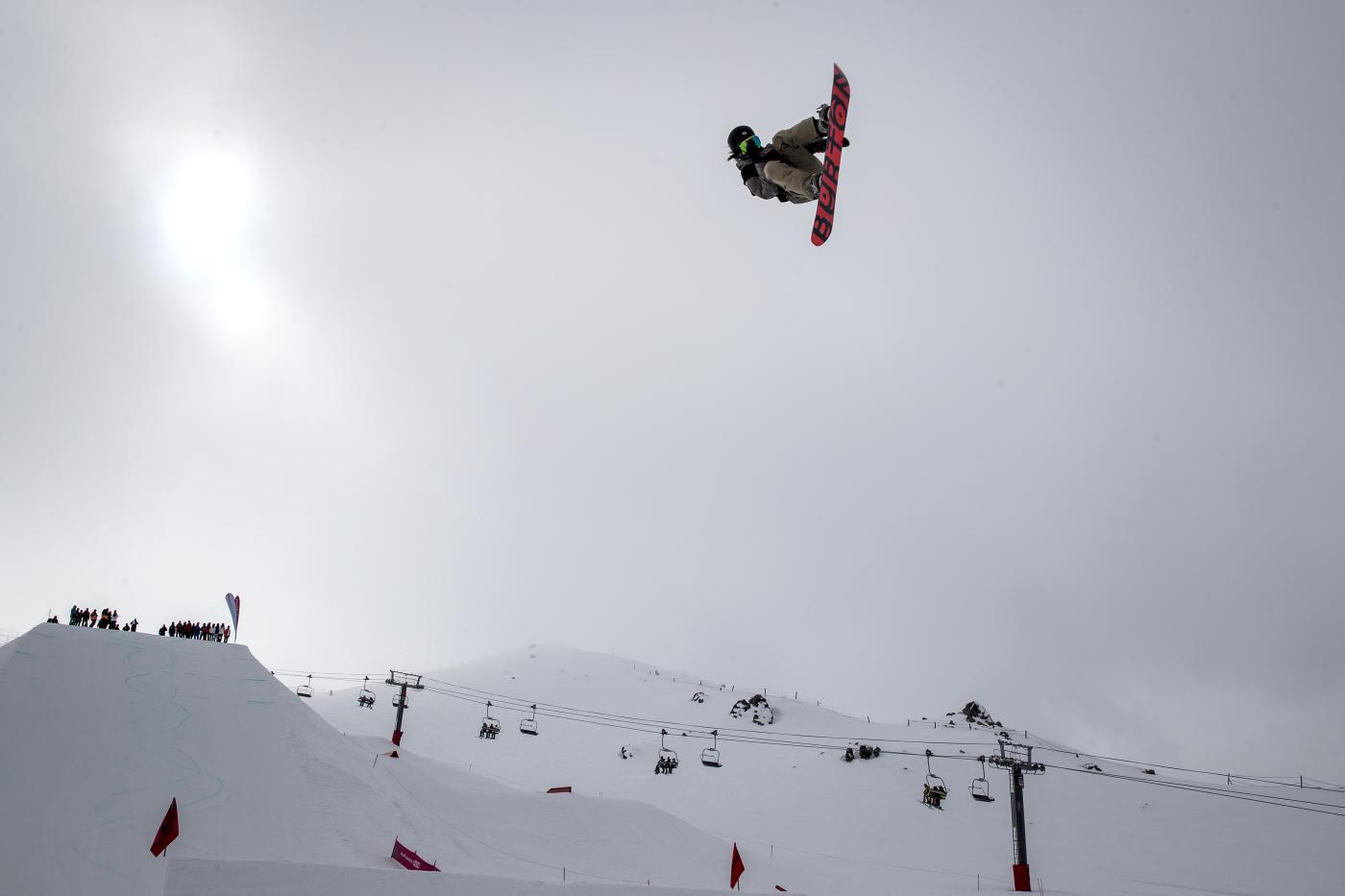 Snowboard Slopestyle at Cardrona Alpine Resort, Winter Games NZ
3 September: The North Face Frontier FWQ 2*
Where: The Remarkables Ski Area
The North Face Frontier is a series of two competitions that make up the freeride section of the Winter Games NZ. Freeride involves skiers and snowboarding picking a path down an untouched off-piste mountain face, scoring points for line choice, fluidity, technique, control, and tricks, which they do on natural features such as rocky cliffs and wind-lips.
The 2* event will consist mostly of Kiwis who are hungry to score a spot in the more prestigious 4* event, but there will likely be Europeans and Australians competing too.
Taking place in Shadow Basin at The Remarkables, this event is always great to watch, with crazy tricks, loud music and good vibes as the riders encourage each other to push themselves. Pack a picnic and catch the action.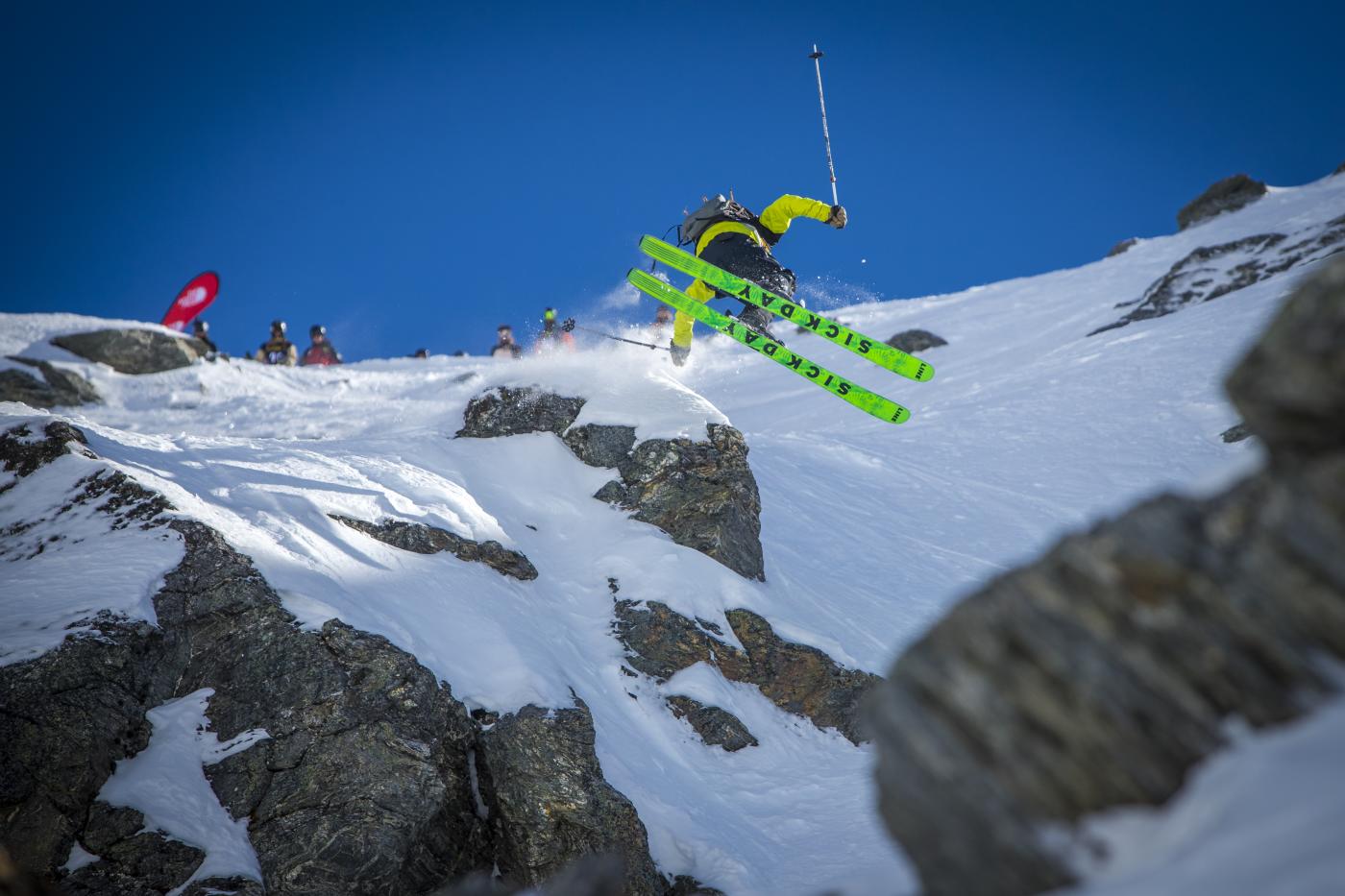 North Face Frontier at The Remarkables Ski Field, Winter Games NZ
4 September: The North Face Frontier FWQ 4*
Where: The Remarkables Ski Area
The North Face Frontier 4* event is the highest level of the Freeride World Qualifier circuit. It is the first competition of the 2023 Northern Hemisphere season for skiers and boarders trying to secure a spot on the exclusive Freeride World Tour, which consists of only the top 10-25 riders from each category. These riders, from all over the globe, will be picking fast, technical, and exposed lines between the cliff faces of the Alta Chutes, putting it all on the line to secure a spot.
This event has been a key stepping-stone for many of the top Kiwi freeriders on the FWT, such as Queenstown's Blake Marshall as well as current tour riders Julian Hampton, Jess Hotter and Craig Murray. Nail-biting action is guaranteed as the next generation of aspiring professionals battle it out. Good vibes in the viewing area are guaranteed.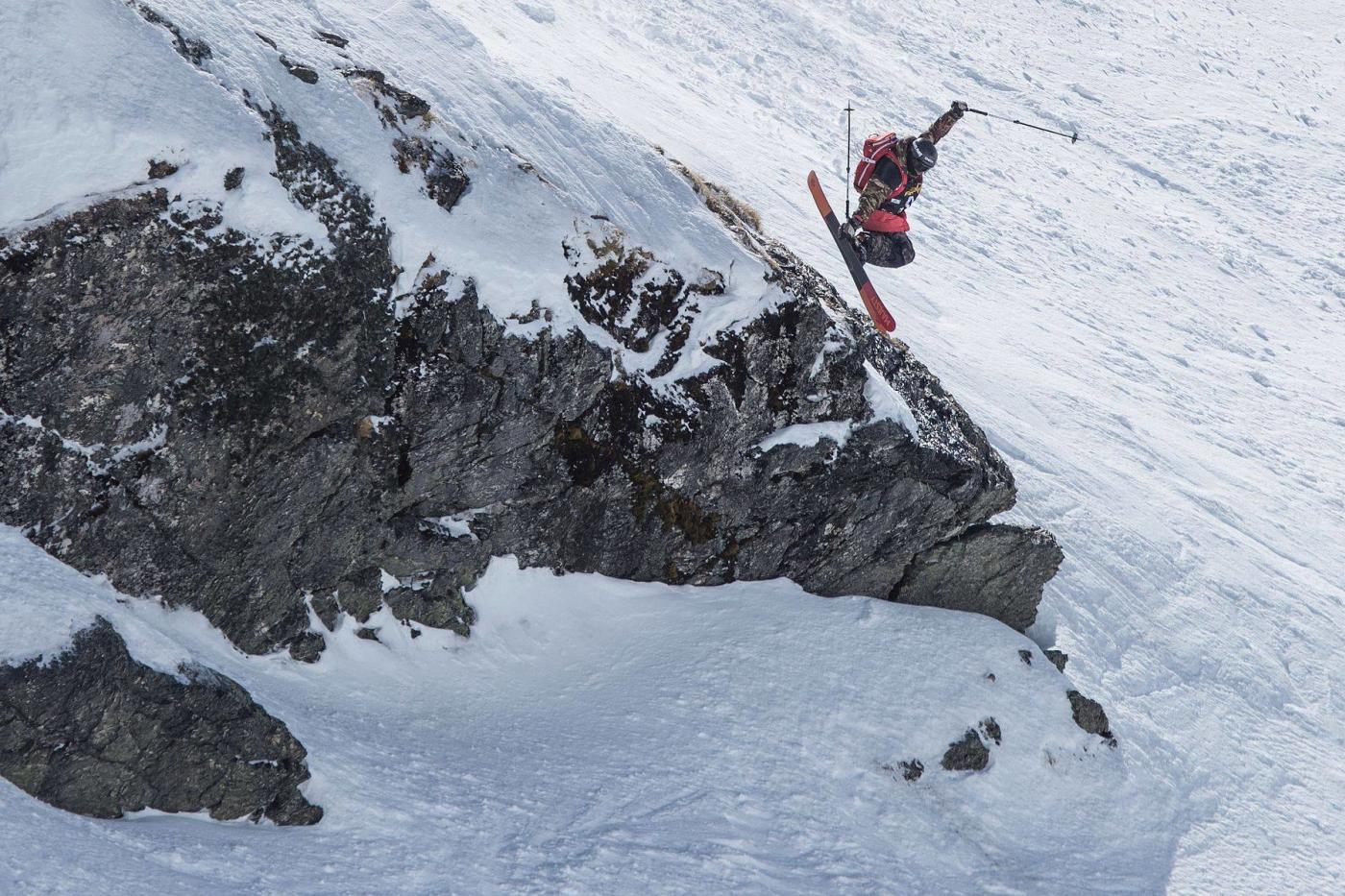 North Face Frontier at The Remarkables Ski Field, Winter Games NZ
4 September: FIS ANC Freeski and Snowboard Halfpipe Finals
Where: Cardrona Alpine Resort
Watch the world's best winter talent boosting massive airs and corked flips out of Cardrona's 22-foot halfpipe. Skiers and snowboarders complete two runs, with five or six tricks combined to achieve scores for progression, variety, amplitude, difficulty, and execution. Easily accessible on foot from the Cardrona base building, the halfpipe finals is an impressive must-watch.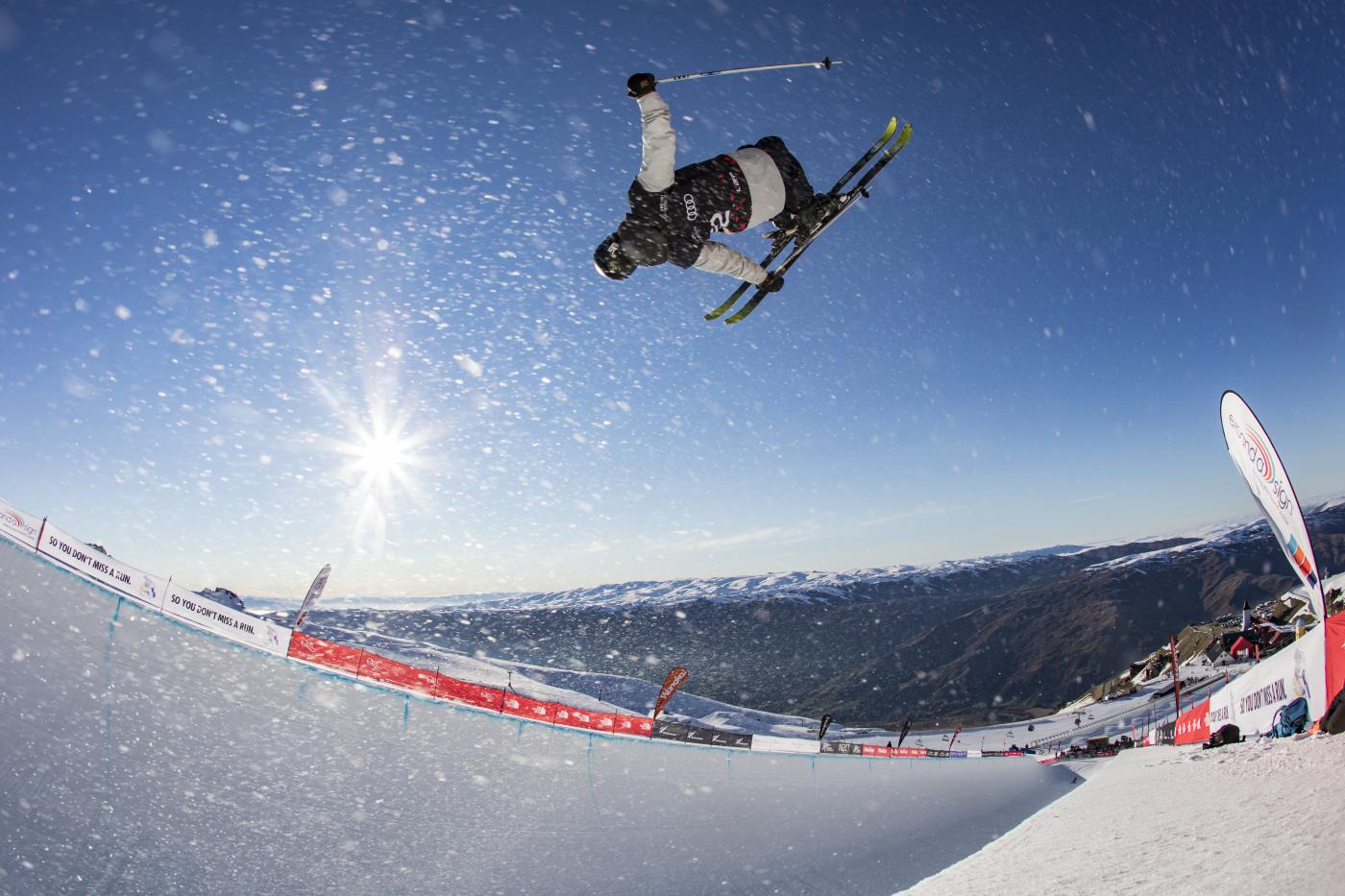 Half Pipe at Cardrona Alpine Resort, Winter Games NZ
10 September: STOMP Big Air
Where: Cardrona Alpine Resort
An invitational event held on Cardrona's notorious big air jump, famous for progressive sessions hosted by local freeski hero Jossi Wells, and for being the location of the first ever quadruple cork by Jackson Wells! Witness breathtaking action from a handpicked group of the world's best cork experts with an amazing view of the Cardrona Valley behind. Keep an eye out for top local names such as Queenstown's Tiarn Collins and Cool Wakushima. This year the level of riding will be through the roof with the return of international competitors including Olympic and X Games medalists.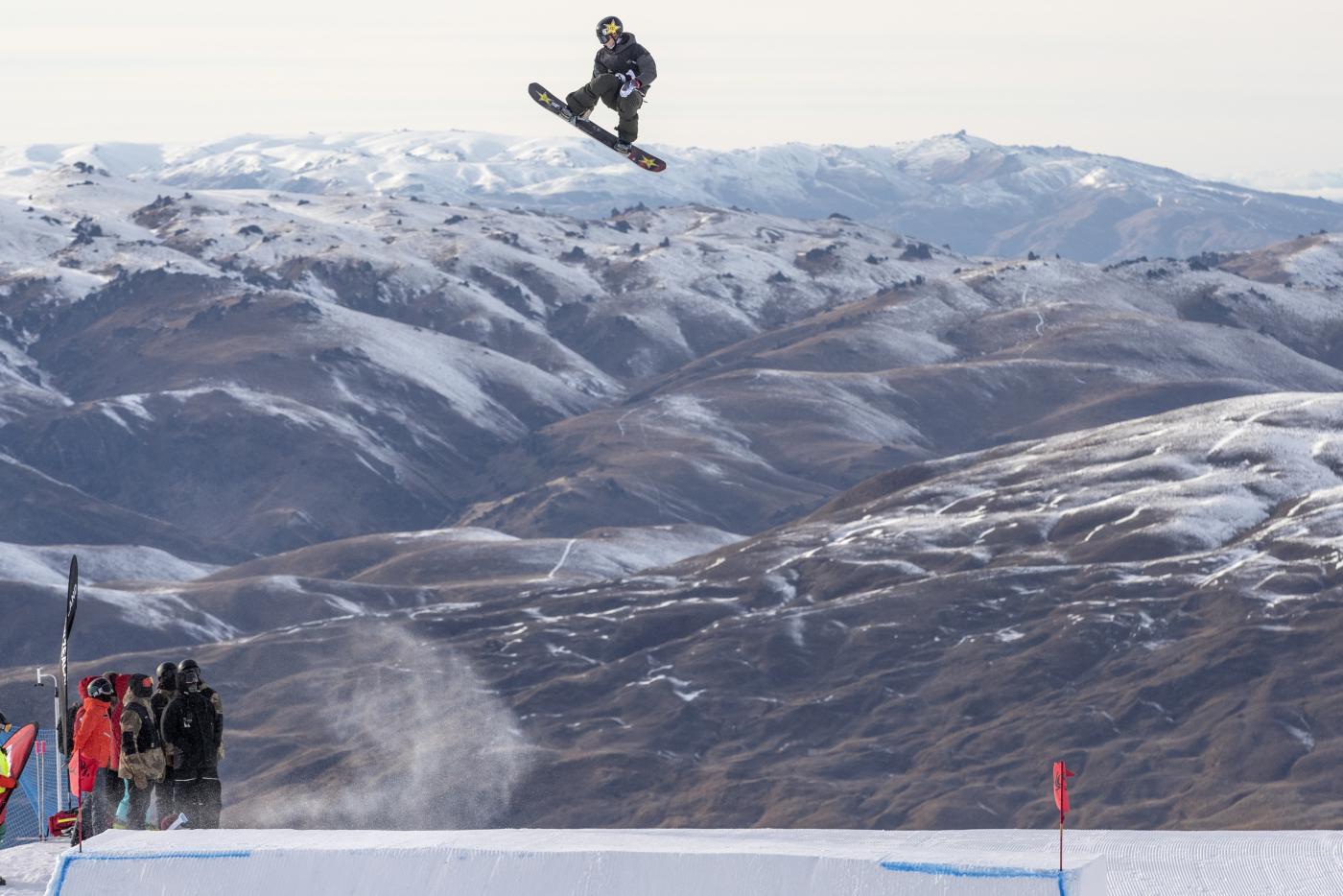 Big Air at Cardrona Alpine Resort, Winter Games NZ
11 September: STOMP Park Jam
Where: Cardrona Alpine Resort
Staying true to the core of freeski and snowboarding, this event is an invitational rail jam held at Cardrona on a purpose built rail-garden. The world's best 'jibbers' throwing down technical, creative and stylish maneuvers on world class features combining snow and metal to show us their most creative riding. Much loved by devoted riders, STOMP Park Jam is also impressive to watch as a first-timer.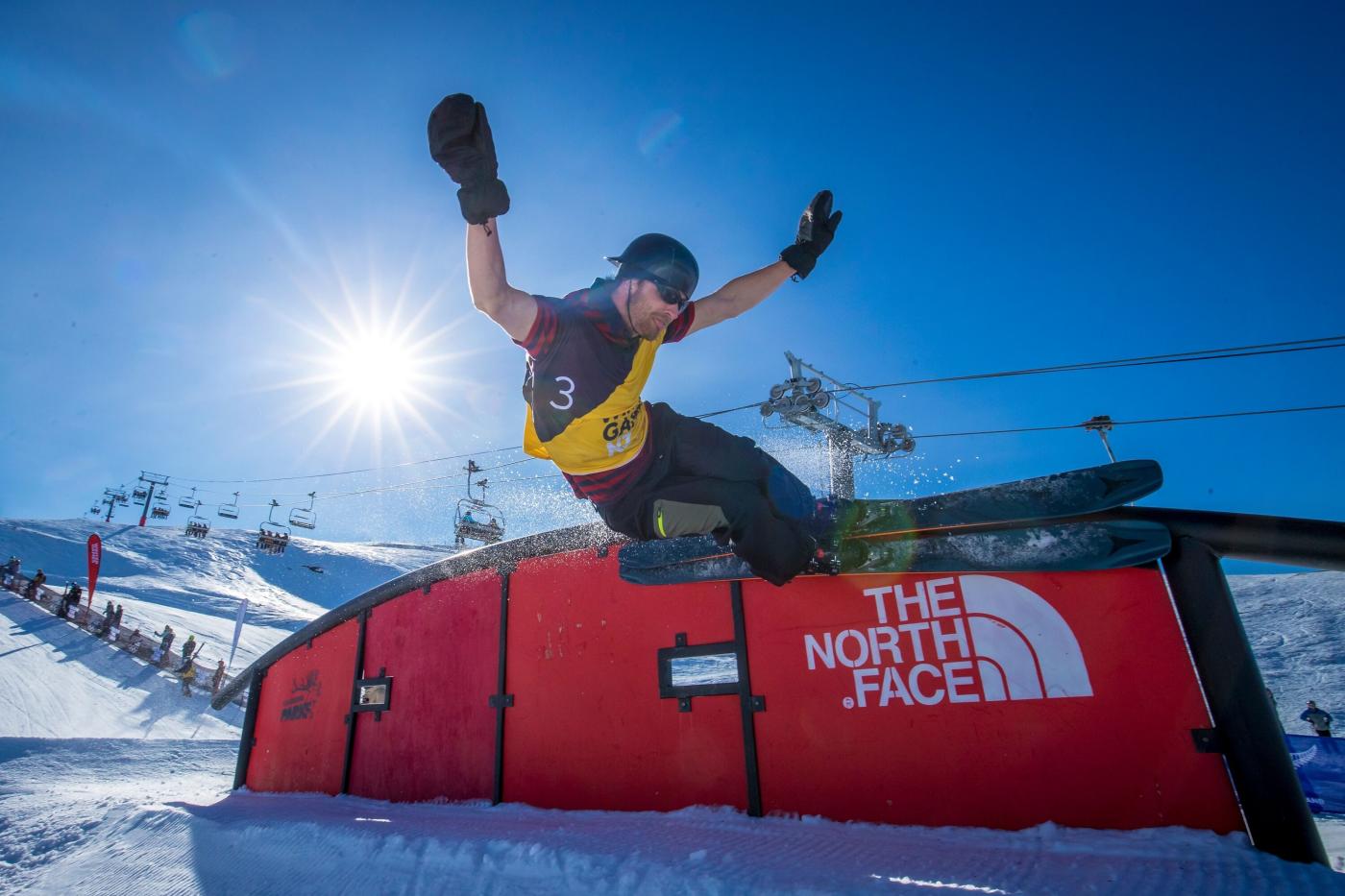 Park Jam at Cardrona Alpine Resort, Winter Games NZ
The Winter Games NZ events are easy to access and free-to-watch, so get into the mountains to enjoy the showcase of young Snowsports talent and cheer on the next generation of freeride and freestyle skiing. See you up there!