Arrowtown is a scenic 20 minute drive from Queenstown and the route has many hidden artist's studios dotted along the way. Stop in and explore the studio of Angus Watson on Littles Road, a riot of abstract, colourful figures and landscape paintings. Take a scenic detour to the lanes around Speargrass Flat Road and explore the Thomas Brown Gallery in an old cheese factory, packed with entertaining oils featuring sports, politics, and public figures. Or visit Lee van der Geest Art and view her bold paintings of flowers, animals and organic sculptures, located on the edge of Lake Hayes and just five minute's drive to Arrowtown before you continuing your art adventure through the historic goldmining town.
Arrowtown Gallery
26 Wiltshire Street, Arrowtown
Arrowtown Gallery is the place to see work from local artists including landscape painter Peter Beadle and landscape photographer Russ McLean. They also show New Zealand artists Steve Harris, Philippa Bentley, Anna Reid, Douglas Badcock, and Ping Wang. 
Not just a fine art gallery, Arrowtown Gallery also offers framing services, so if you find a print you love, specialist framer Simon can give it the perfect setting. The gallery also stocks art books, cards, and a small collection of antique watches and Objet d'Art.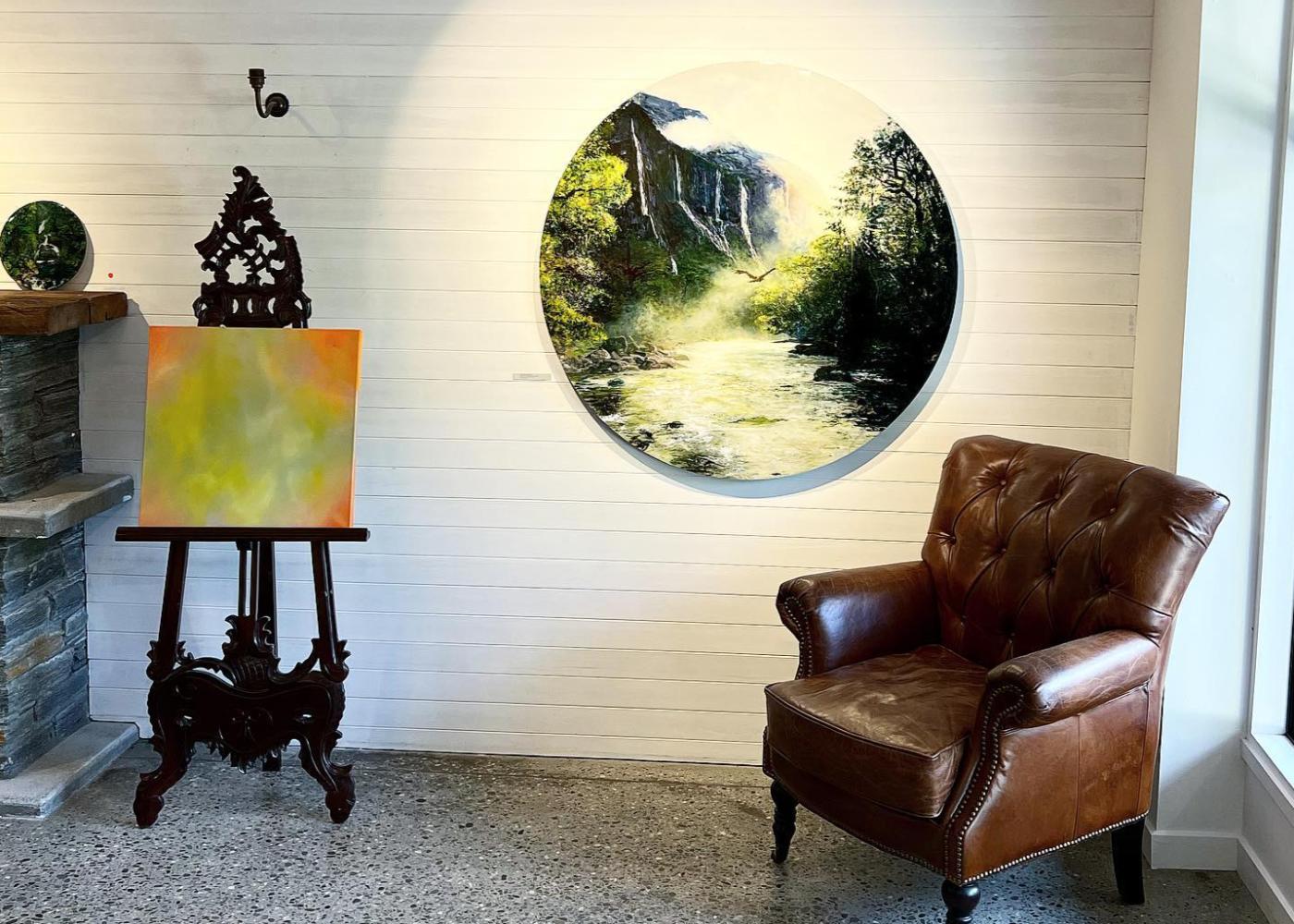 Art by Eric Nauta, Arrowtown Gallery
Nadene Milne Gallery
16 Buckingham Street, Arrowtown
Nadene Milne Gallery represents a who's who of New Zealand's most celebrated contemporary artists. See work from Shane Cotton, Judy Millar, Fiona Pardington, Max Gimblett, Gretchen Albrecht, Laurence Aberhart, Séraphine Pick, Tony de Lautour, and more.
Nadene opened her first gallery in Arrowtown in 2001. Visit this elegant space in an 1860's colonial building to see some of Aotearoa's finest contemporary art. The gallery also hosts documentary films and talks by senior curators and artists.
David John Gallery
49 Manse Road, Arrowtown
Award-winning portrait artist, David John works from his home studio and gallery in Arrowtown. He's recognised in New Zealand, not only as a painter, but as a writer, playwright, and actor.
David finds Arrowtown a rich source of inspiration. He has illustrated four books about the town's gold mining history as well as writing the script for the stage musical Rush!, which was a hit in New Zealand and the UK. Visit his studio to see his portraits of local notables, landscapes inspired by the spectacular Central Otago settings, and still life pieces.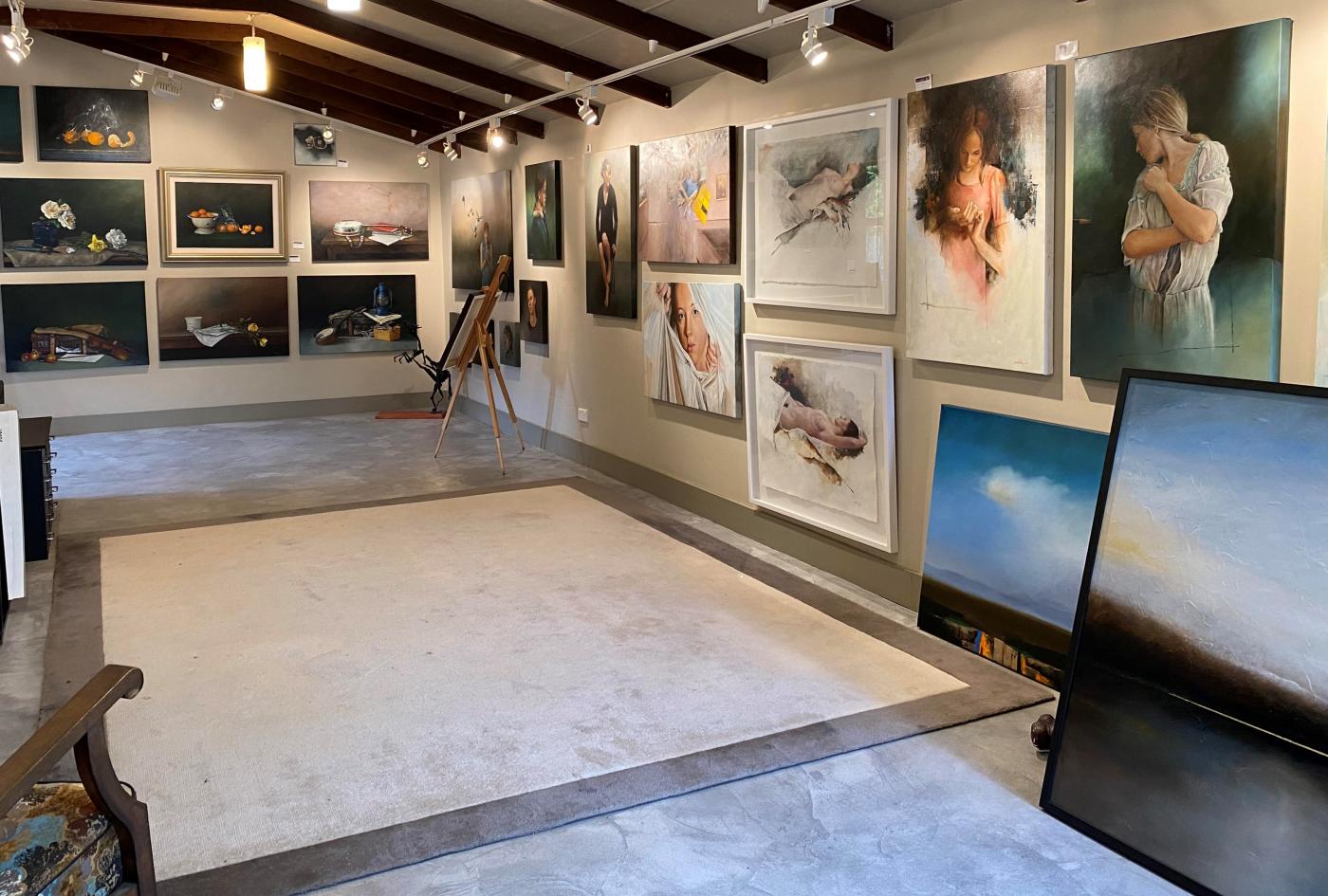 David John Gallery
Jenny Merhtens Artist Studio
Level 2, The Shed, 4 Buckingham St, Arrowtown
Jenny Merhtens' studio and gallery displays her decorative paintings, exploring cultural identity and New Zealand history. Portraits, cultural iconography, bold text works and layered patterns line the walls in a riot of colour and gold leaf - appropriate for a gold mining town.
Jenny became an artist in her forties after raising a family. After her graduate show sold out straight away, she realised her work had commercial value, and her pieces now sit in private collections around the world. Visit her studio to enjoy her ornate aesthetic.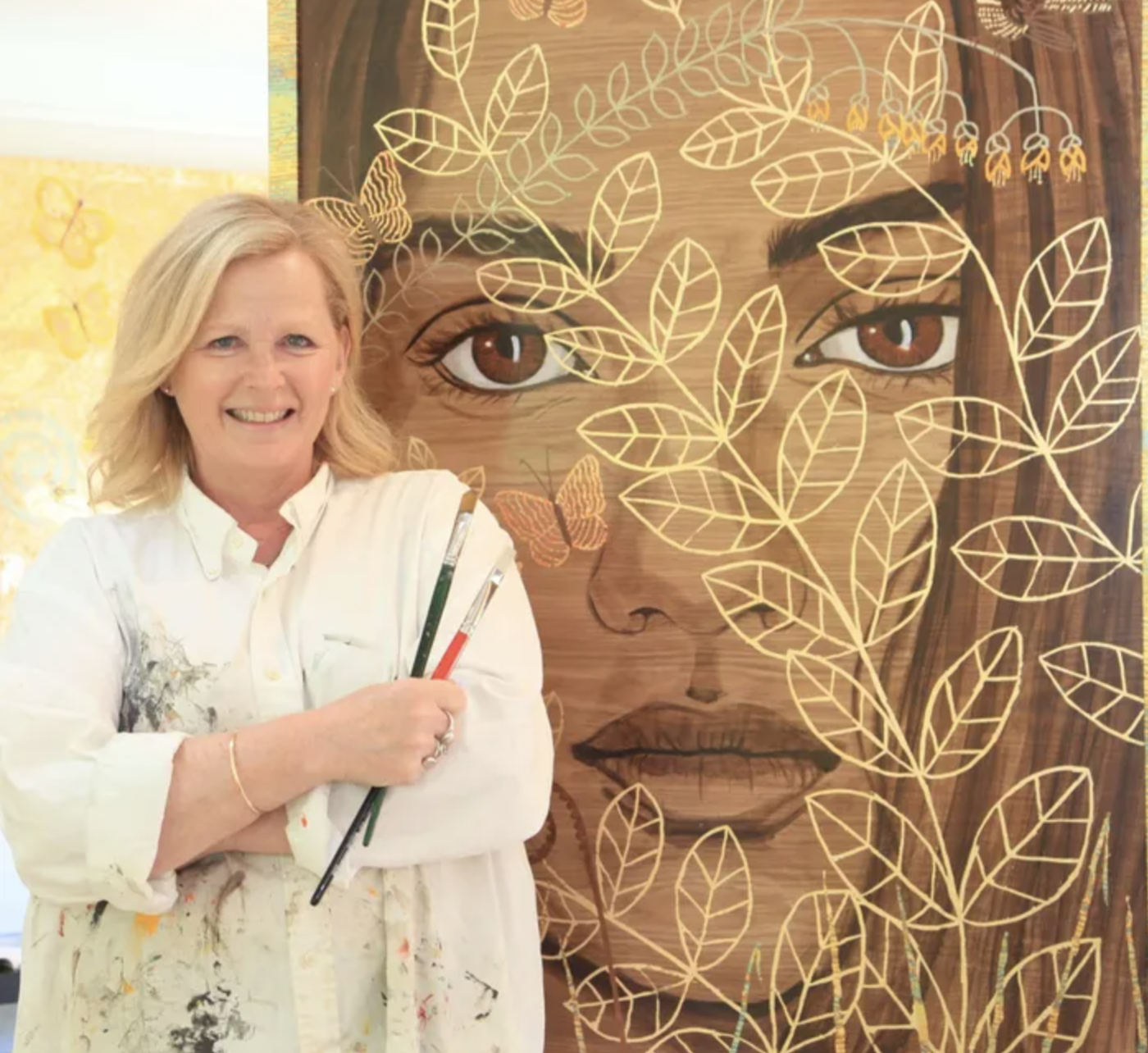 Jenny Merhtens
Birdwoods Arrowtown Gallery
18 Buckingham Street, Arrowtown
Birdwoods Arrowtown Gallery is part of the Birdwoods group of galleries across New Zealand. Birdwoods was started to display the metal birds that founder Louise Stobart created from recycled oil drums in Zimbabwe. Over time the collection grew to encompass sculptures in other mediums, along with ceramics, jewellery, basketry, rugs, and textiles.
The Arrowtown gallery was opened in 2020 by Louise's son, sculptor Jack Stobart. Explore an international collection of crafted homewares and Jack's hand-carved sculptures.
Graham Brinsley artist studio
Roman's Lane, Arrowtown
The Chapel Gallery behind Provisions Cafe transforms an old church into painter Graham Brinsley's studio and gallery. A self-taught artist, Graham was born in Dunedin and moved to the Queenstown area over 25 years ago.
Inspired by the southern scenery's light and landforms, he paints in oils and acrylics, producing textural works that capture the essence of the local landscape.
Lakes District Museum & Gallery
49 Buckingham Street, Arrowtown
The Lakes District Museum has a special exhibition gallery hosting a changing display of exhibitions from local high school art students, and the local art society, to historical collections of New Zealand paintings, and the work of local photographers.
Pop in for an artistic experience rooted in local history and community.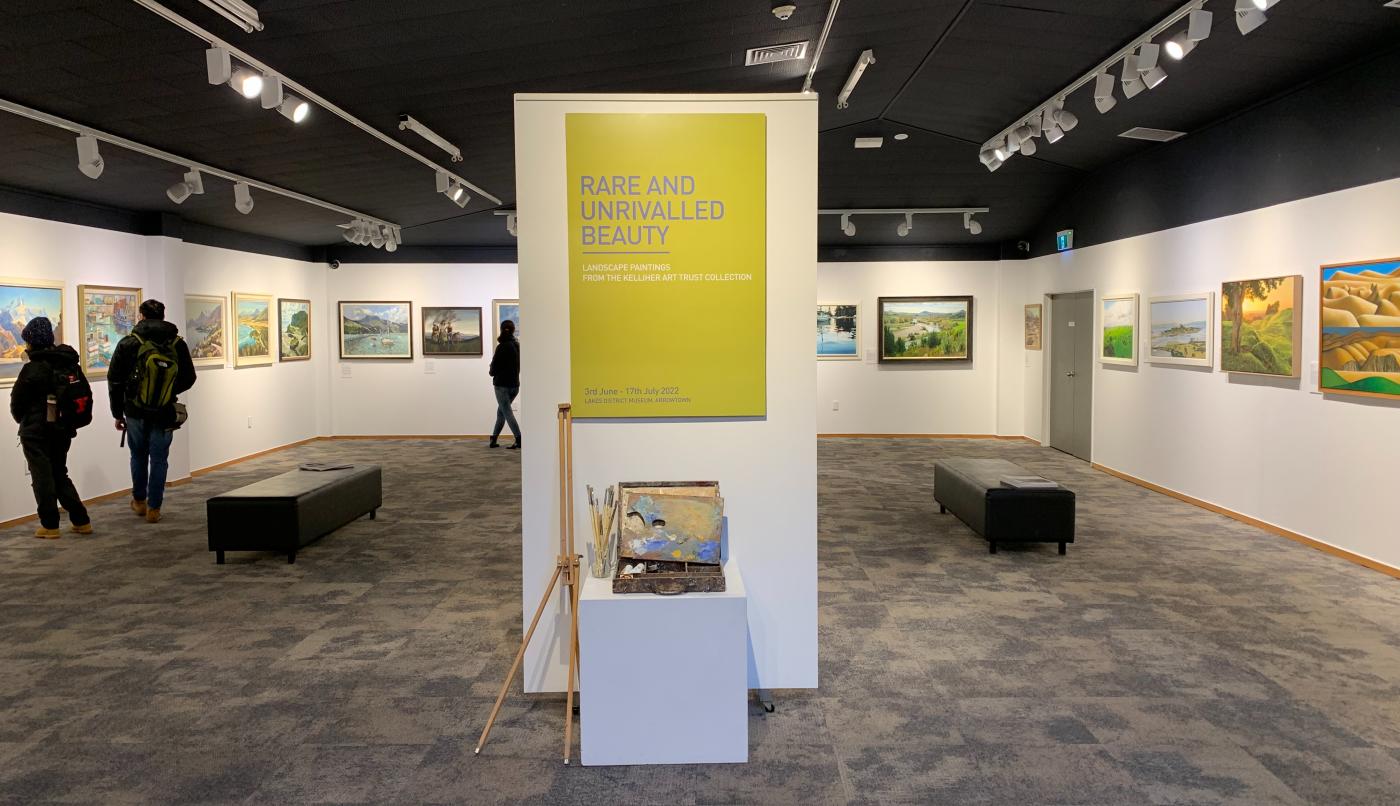 Lakes District Museum & Gallery
Other Arrowtown Art Studios and Galleries
Take time to explore the back streets of Arrowtown and discover more artistic talent. Stop in at Sculptor Fiona Garlick's studio to view some of her acclaimed bronze statues, the Little Hut Gallery run by Jasmine Clark who weaves basketry in wire, bull kelp and natural materials, or New Lands Art Studio, home to paintings and linocuts by Natalie Newlands.