Where to go to test your limits?
For serious airtime: Mini Dream, Wynyard 
I consider Mini Dream to be the 'Disneyland' of mountain biking in Queenstown in the fact that you can have so much fun on the smaller jumps or really push yourself on the larger progressive lines. The limit does not exist here and the location attracts similar riders who share the stoke and are constantly pushing their boundaries. 
A trail of multiple personalities, janky steep rocks with varying challenging lines. Downhill bikes are recommended for a plush ride, but can be conquered by an agile enduro bike, provided you have been keeping up with your push-ups in the offseason.
Trail Riding – Salmon Run, Fernhill
If tight and steep turns through Beech Forest, technical roots and exposure sound like something that gets your wheels spinning - Salmon Run is a legendary trail to test your commitment and gnar levels.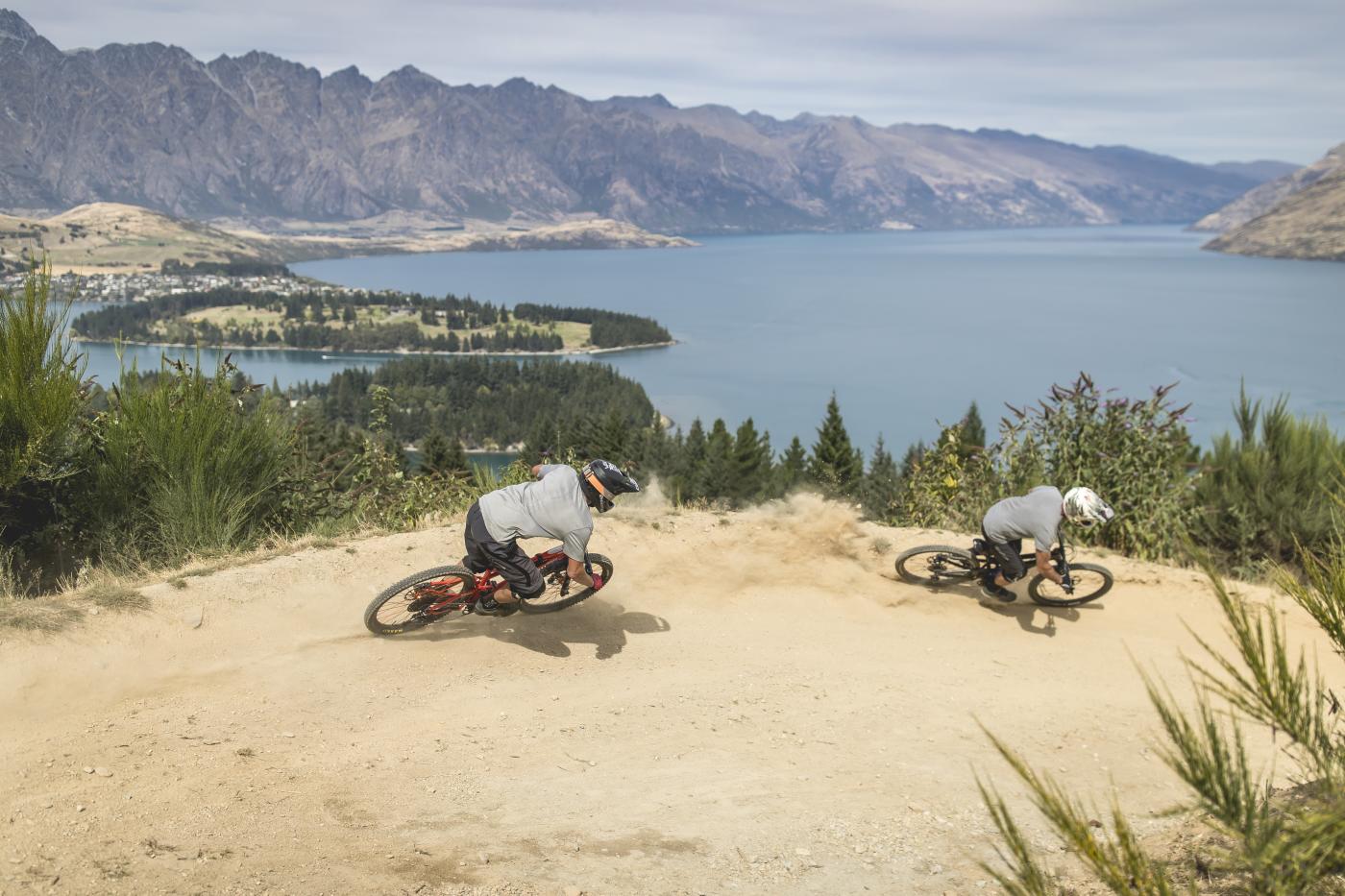 Queenstown Bike Park
Personal favourite trails
Nearly McGnarly
This has to be my absolute favourite trail due to the variety of ways you can ride it and how accessible it is. Ride or race with friends, lap multiple times or use it as a day finisher. McGnarly is bound to get your endorphins going and the stoke rolling for the rest of the day. This is the best trail to learn to progress your jumping skills and style, with every jump being rollable or rocket launching, it is the perfect trail to ride with all your friends, from beginners through to pros who always manage to find sneaky new ways to find jumps, lines and cut shapes.
How to access: Start from the Wynyard Crescent Car Park or cut through from Hammy's Track in the Queenstown Bike Park 
Rude Rock - Hot Rod - Cargo Gantleys Pub
The ultimate summer night's shuttle or pedal lap where you get the most bang for your buck for duration, views and quality riding. Fast, exposed and simply stunning, be sure to wear your GoPro to capture the second to none views as you descend 1200m down the flowy ridgeline to the valley floor. Not as rocky or as exposed as Rude Rock, Hot Rod is fast and fun with 69 corners and 420 jumps that always leaves you hollering.
Finish your ride 2km down the road at Cargo Brewery for a local pale ale in their stunning beer garden and other local riders who are basking in the same stoke as you. 
My favourite time to ride this is in the late summer evenings when the sun has gone behind the mountains, leaving you with gorgeous evening colours and no sun strike.
How to access: Organise shuttles with a company or access from Coronet Peak base building.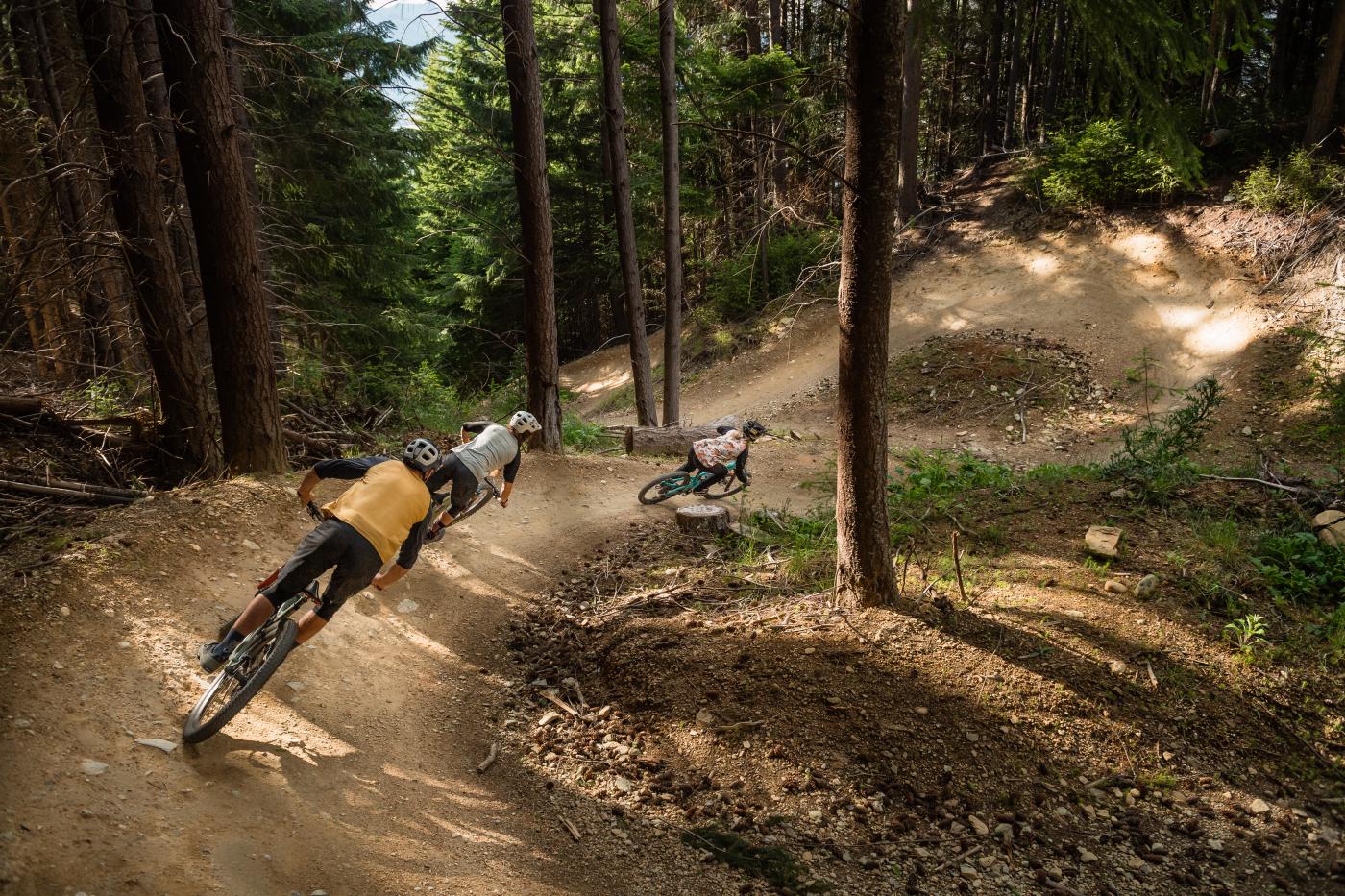 Nearly McGnarly trail
Favourite places for a post-ride brew;
Atlas Beer Cafe: Legendary and local. Share a craft beer with Queenstown's local riders who eventually migrate there after a day's riding. 

Cargo at Gantleys: An absolute essential for any mountain biking undertaken on Coronet Peak vicinity. Beautiful beer gardens, dog and rider-friendly.

World Bar: Upbeat, bright and fun - if you fancy a post-ride boogie, be sure to check out World Bar. Dancing in your knee pads is encouraged. 

Searchlight: A true locals spot, located beside Gorge Road Jumps. Cute and astute independently owned brewery with over 18 beers on tap.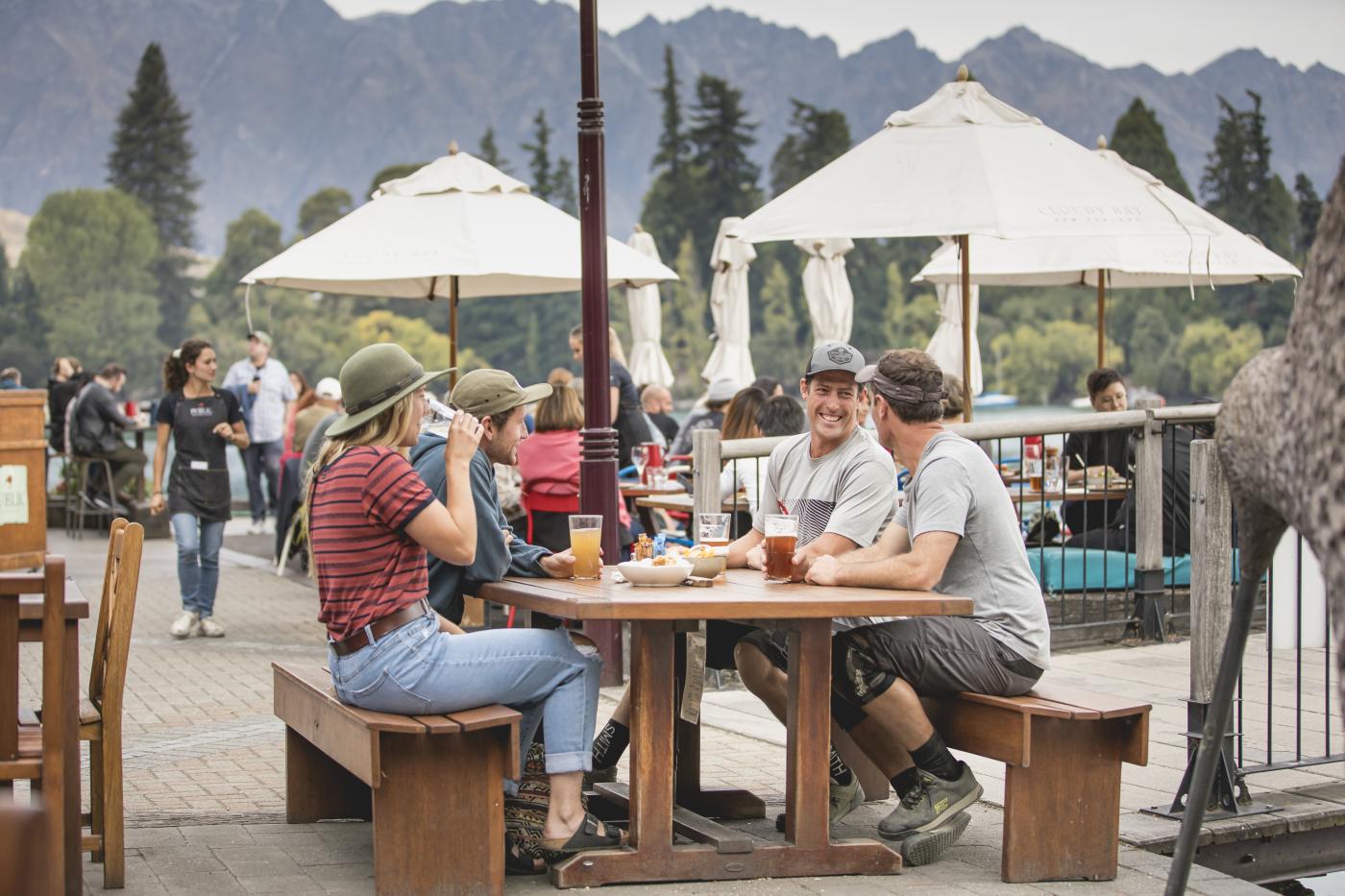 Atlas Beer Cafe