Winter Pride 
25 August - 3 September 2023
Join us for Winter Pride Queenstown, the largest LGBTTQI+ winter pride festival in the Southern Hemisphere! Celebrating love, community, diversity, visibility, safety and inclusion – it's a festival that encourages locals and visitors alike to come together.
With over 45 events taking place both on and off the ski field over ten days from late August to September, this year's festival has got to be the most fabulous and most diverse talent lineup yet. From Drag shows to dance parties, Après Ski to mountain parades, games nights to food and wine, Winter Pride is a celebration of Pride Queenstown-style!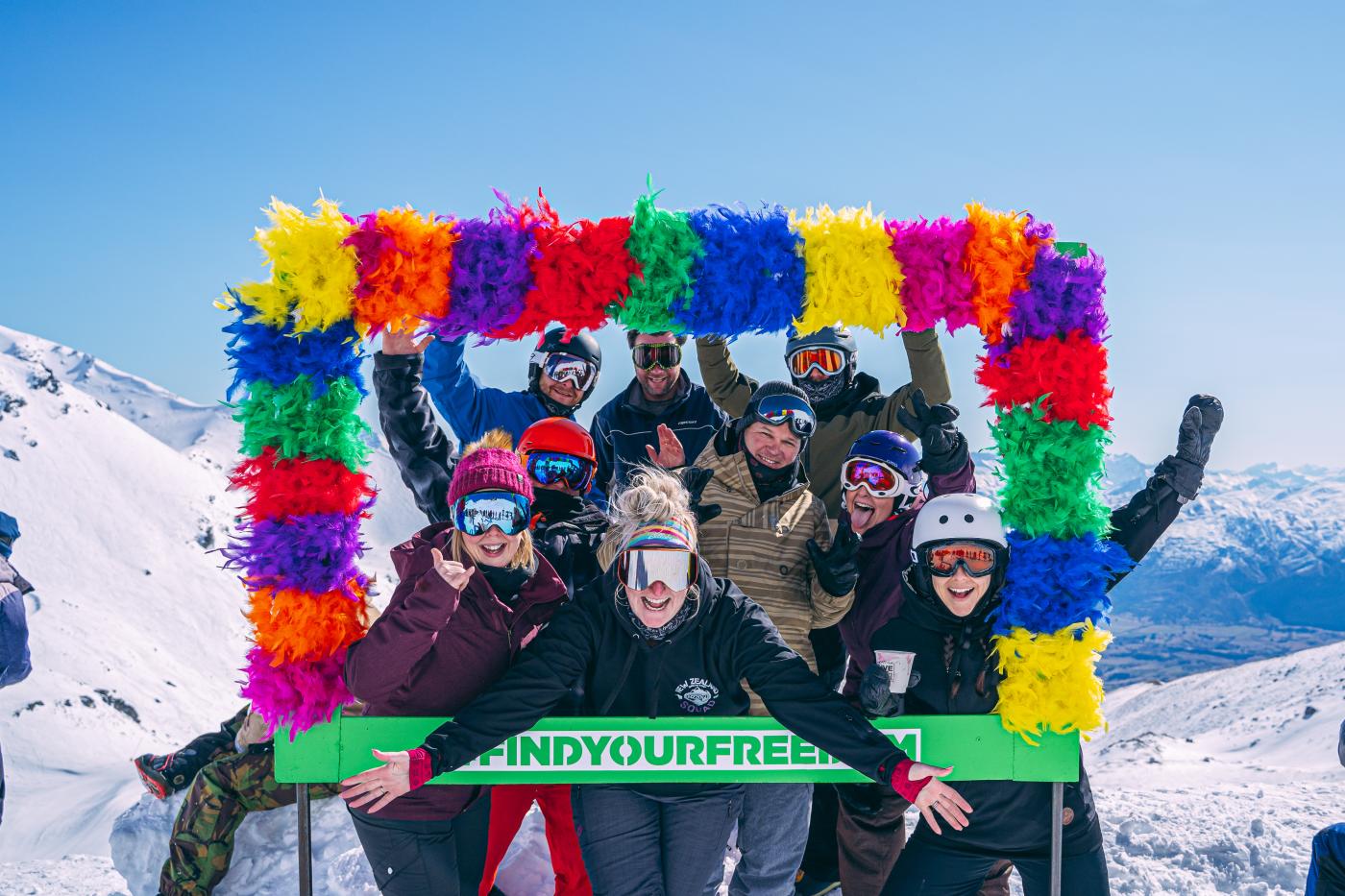 Winter Pride at The Remarkables
Winter Games NZ 
27 August - 15 September 2023
Winter Games NZ is known as the Southern Hemisphere's biggest snow and sports event, attracting the world's best ski and snowboard athletes.
This year's Games kick off with the high-octane FIS Australia New Zealand Cup series at Coronet Peak and continues with ten days of exciting events including FIS Park & Pipe Junior World Championships and The North Face Frontier. Find out more about the Winter Games NZ here.
Winter Games NZ
Community Tree Planting
2, 9, 23 and 30 September 2023
The Wakatipu Reforestation Trust is holding a series of community tree planting days at their keystone sites throughout the Whakatipu Basin this spring.
Community planting days are a great chance to head out to a beautiful location, get your hands dirty and enjoy a morning in the fresh air. You'll learn about New Zealand native plants, connect with locals and play an important role in helping to restore the biodiversity of the Whakatipu. 
No experience is needed, everyone is welcome and morning tea is provided. Learn more here.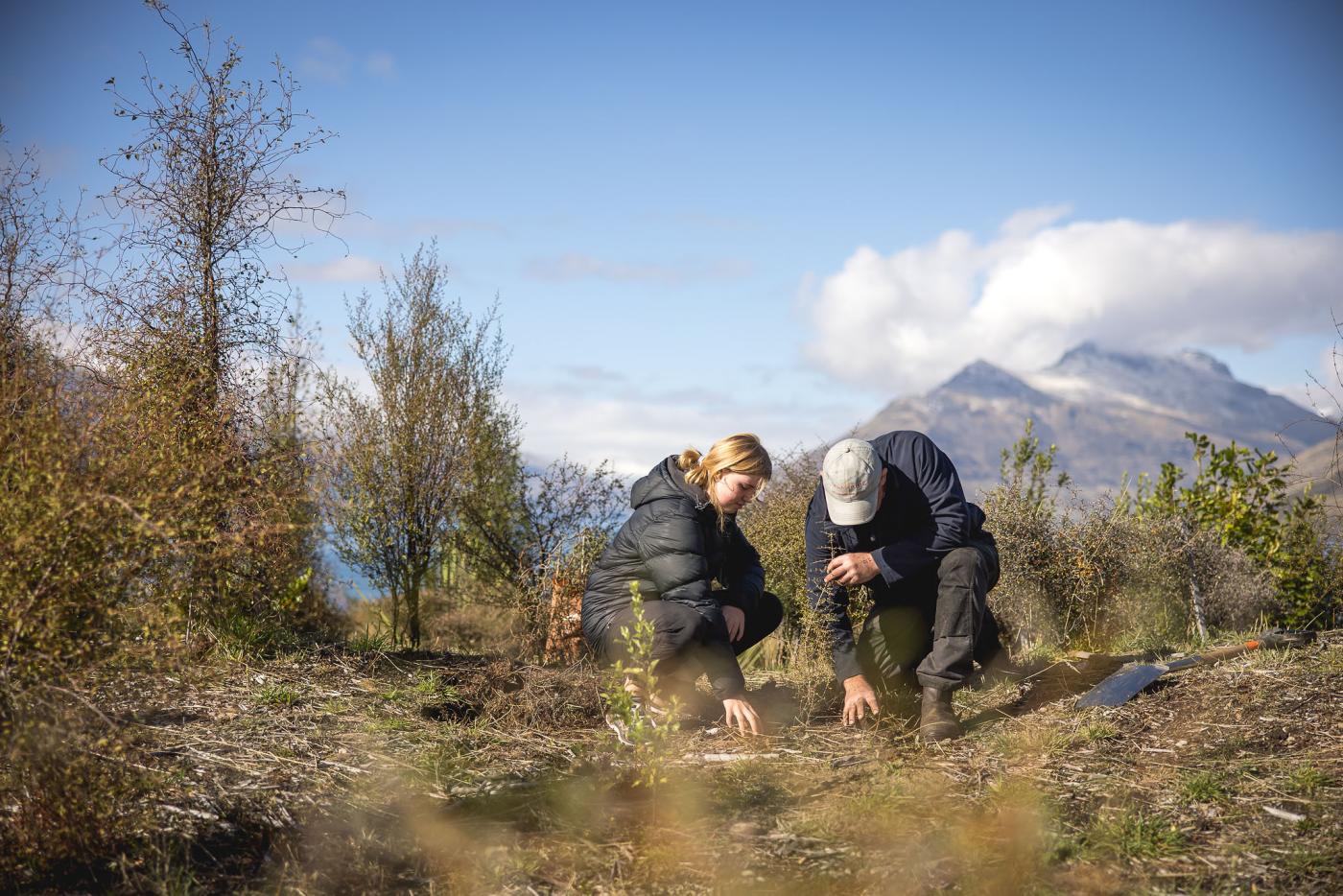 Wakatipu Reforestation Trust tree planting
Peak to Peak
2 September 2023
The Peak to Peak is New Zealand's longest-running winter multi-sport race, held between The Remarkables and Coronet Peak each year in early September.
Racing as individuals or as part of a team, competitors start at the top of the Remarkables Ski Area and ski or snowboard down the ski field before hopping on a bike and biking down The Remarkables Ski Area access road to Frankton Beach. From there, racers kayak to Queenstown Bay Beach before running through central Queenstown and finally biking from Arthur's Point to Coronet Peak. 
It almost goes without saying, this is an exciting event for contestants and spectators alike!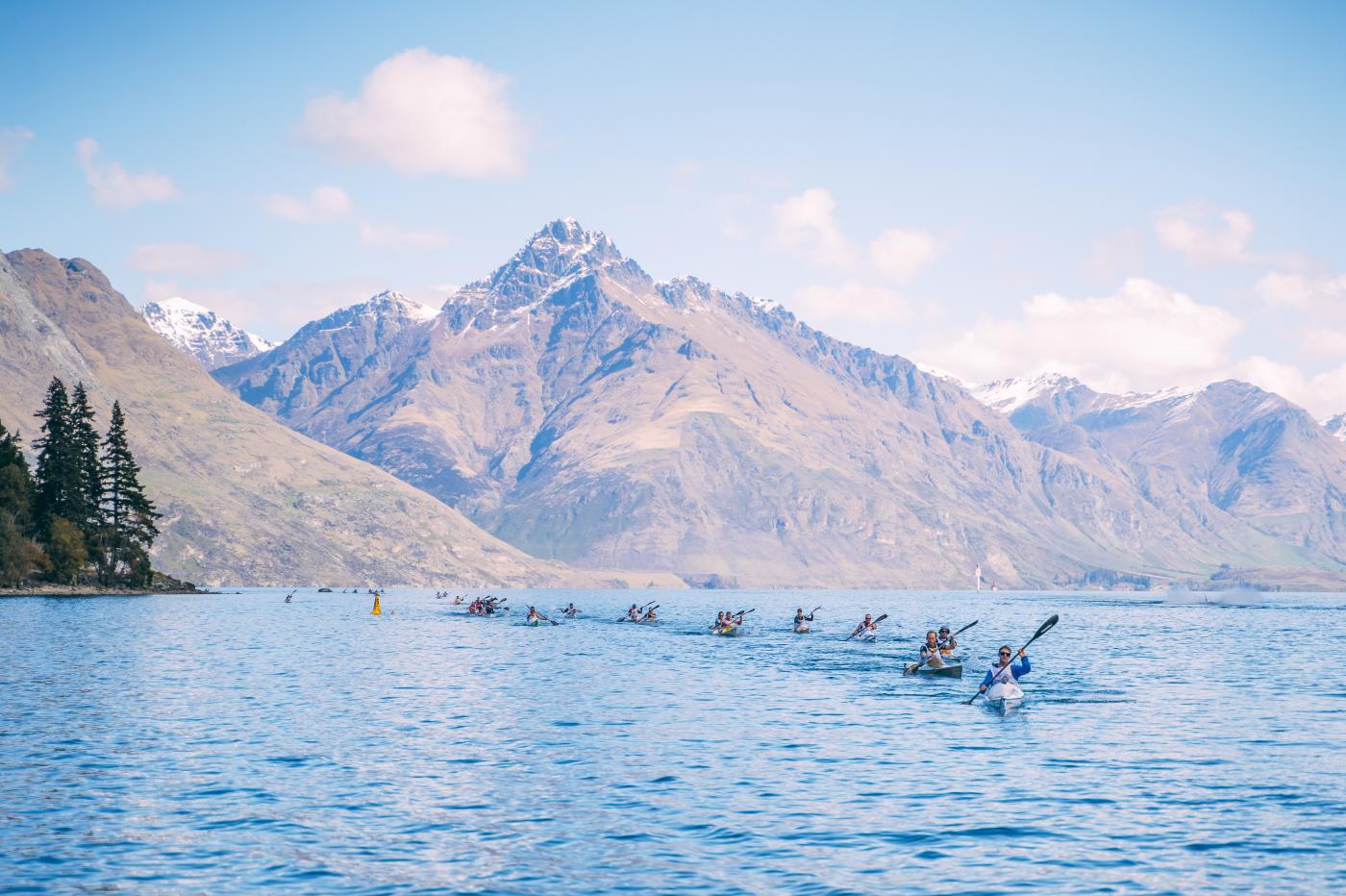 Kayakers competing on Lake Whakatipu
Snow Machine
5 - 10 September 2023
Snow Machine Festival is four days and three nights of music, snow, après and adventure. With four après stages across Coronet Peak and The Remarkables, you can spend the morning shredding the slopes before enjoying the on-piste mountain stages and continuing the party at the main arena by night. 
The 2023 lineup features Art vs Science, Hilltop Hoods, The Jungle Giants, Peking Duck, Stace Cadet and more. 2023 festival passes are currently sold out – keep an eye on the waitlist here.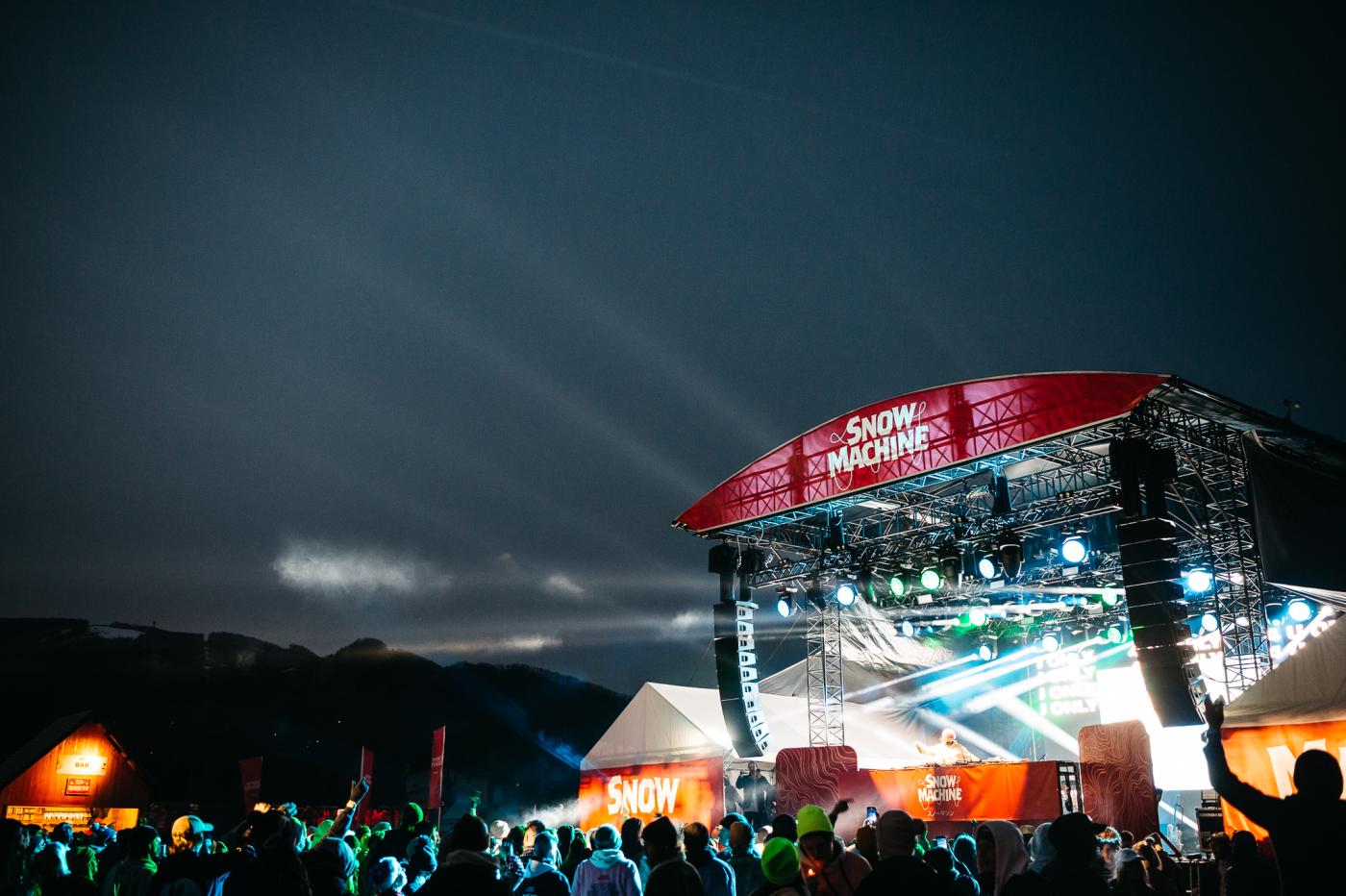 Snow Machine Festival
Queenstown Salsa Festival
21 - 24 September 2023
The 2023 Queenstown Salsa Festival features workshops with some of New Zealand and Australia's top instructors, spectacular performances and epic parties – a fun-filled electrifying party for dancers of all levels. View the festival timetable here.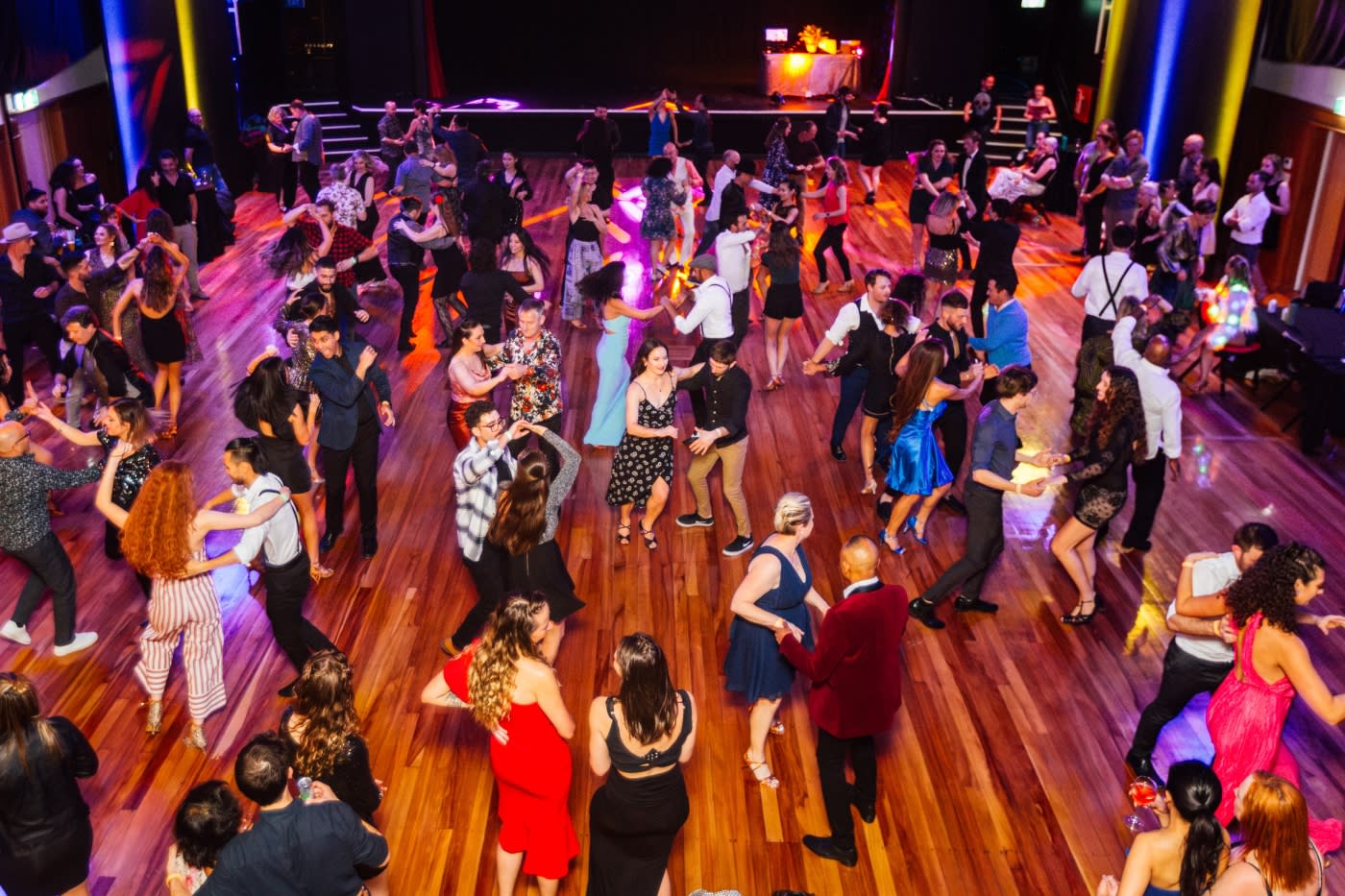 Queenstown Salsa Festival. Image: Federico Pagola
The Remarkables Market
Every Saturday from 30 September 2023
The Remarkables Market is the place to discover Queenstown's best locally-made food, handmade crafts and fresh produce. Located in a large red barn, framed by the Remarkables mountain range, the market is the perfect spring Saturday morning excursion.
The team at the Remarkables Market have a hefty goal of becoming New Zealand's first zero-waste market. Their convenient mug library means you don't have to remember a reusable cup. Pack your picnic basket and check out the Remarkables Market every Saturday from 9am-2pm. Find out more about the Remarkables Market here.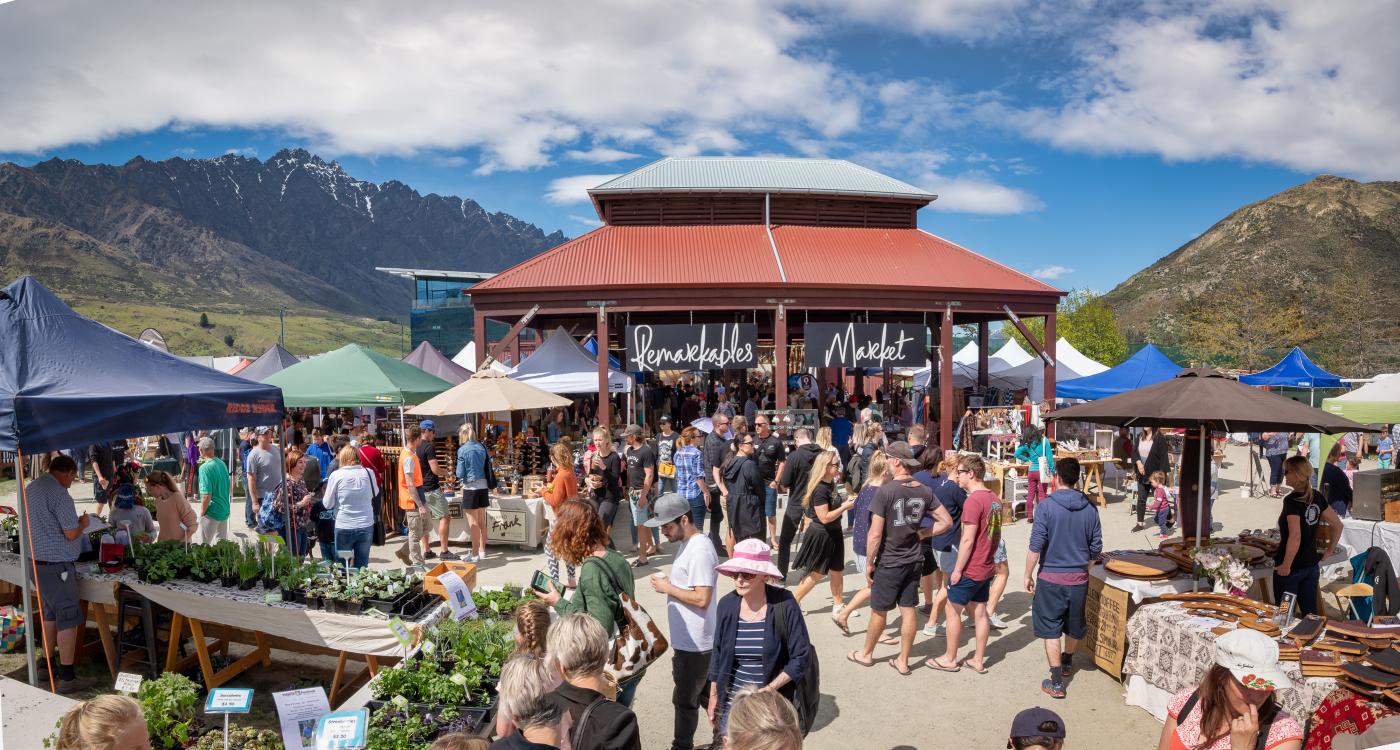 The Remarkables Market, Frankton
At The World's Edge Festival
7 - 20 October 2023
At The World's Edge is a classical music festival inspired by spectacular sounds against majestic scapes. The festival spans six programmes across Queenstown, Wānaka, Bannockburn and Cromwell, each exploring the many dimensions, influences and perspectives at play within a composer's musical identity.
Explore this year's programme here. 
Glenorchy Gravel Grind
14 October 2023
Get ready to grind! Join us for a day of heart-pounding cycling as you experience breathtaking landscapes and the camaraderie of fellow bike enthusiasts at the inaugural Glenorchy Gravel Grind.
There are two courses to choose from. Tackle the full throttle of The Century Gravel Grind, a 160-kilometre epic adventure that conquers all four gravel roads, pushing limits against the backdrop of the Southern Alps, Lake Whakatipu, Dart and Rees Rivers. For something less daunting, opt for the Paradise Gravel Dash, a 37-kilometre scenic ride along the iconic Paradise Road, blending scenic beauty with a family-friendly adventure.
An extra boost – all proceeds from Glenorchy Gravel Grind will go to the Glenorchy Trails Trust, helping to develop and maintain trails in Glenorchy and Kinloch.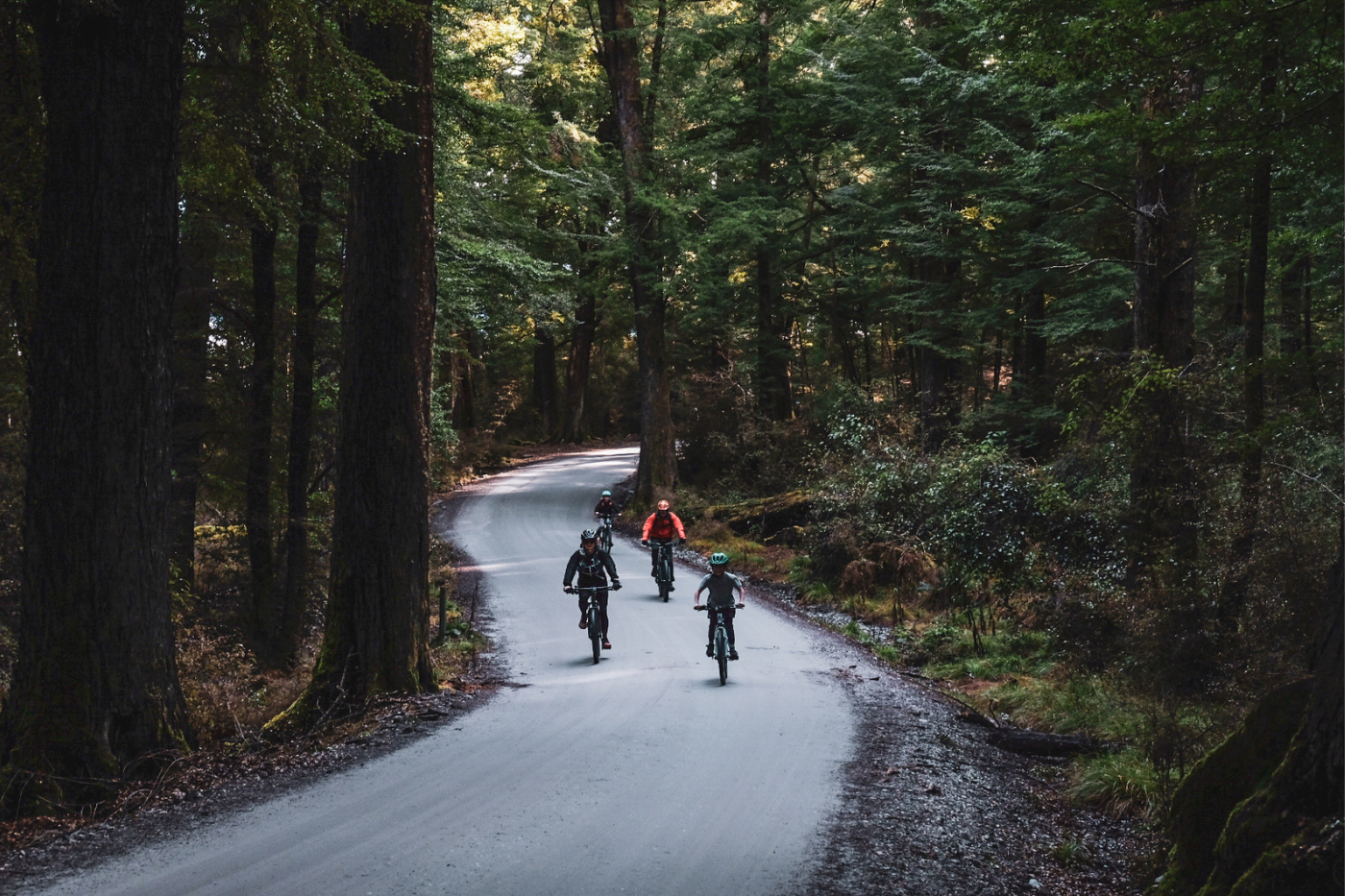 Glenorchy Gravel Grind
Cyclorama
21 - 22 October 2023
Cyclorama, New Zealand's only e-bike festival, is back for 2023! Held over two days in Arrowtown during Labour Weekend there's something for everyone with themed rides for wine, food, art, stargazing and bird watching. Plus, you can ride easy knowing a portion of your ticket price will go to supporting Queenstown Trails, the charitable trust responsible for developing more than 200km of trails in the Whakatipu Basin. 
Arrowtown's Butlers Green will play host to the festival village with plenty of fun for the whole family with bikes, equipment, rentals, sellers, food stalls, and fun activities like 'Tips and Tricks sessions'.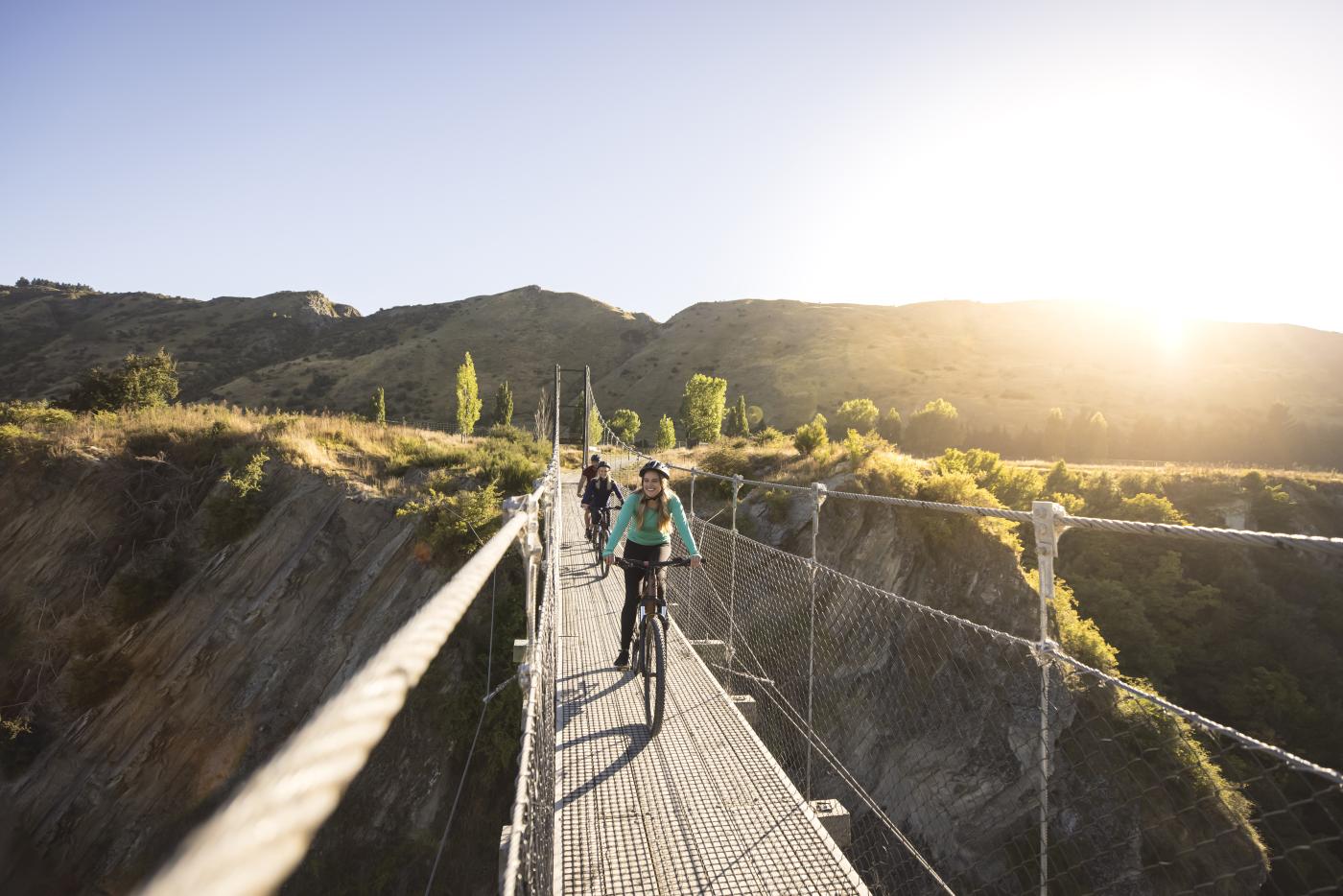 Arrow River Bridges Trail
New Zealand Sotheby's International Realty Queenstown Marathon
18 November 2023
The 'World's Most Beautiful Marathon' incorporates 42.2km, 21km and 10km events and a 2.2km kids run option. The course takes in the best highlights of the Queenstown Lakes region on mostly hard-packed cycle trails. Afterwards, celebrate your achievements at one of Queenstown's restaurants or bars. 
The event will be supporting Queenstown Trails, with a portion of your entry fee going towards a $30,000 donation to the charitable trust which helps maintain and develop trails throughout our region. There's the option to add an additional personal donation when registering. To find out more or to secure your spot, see here.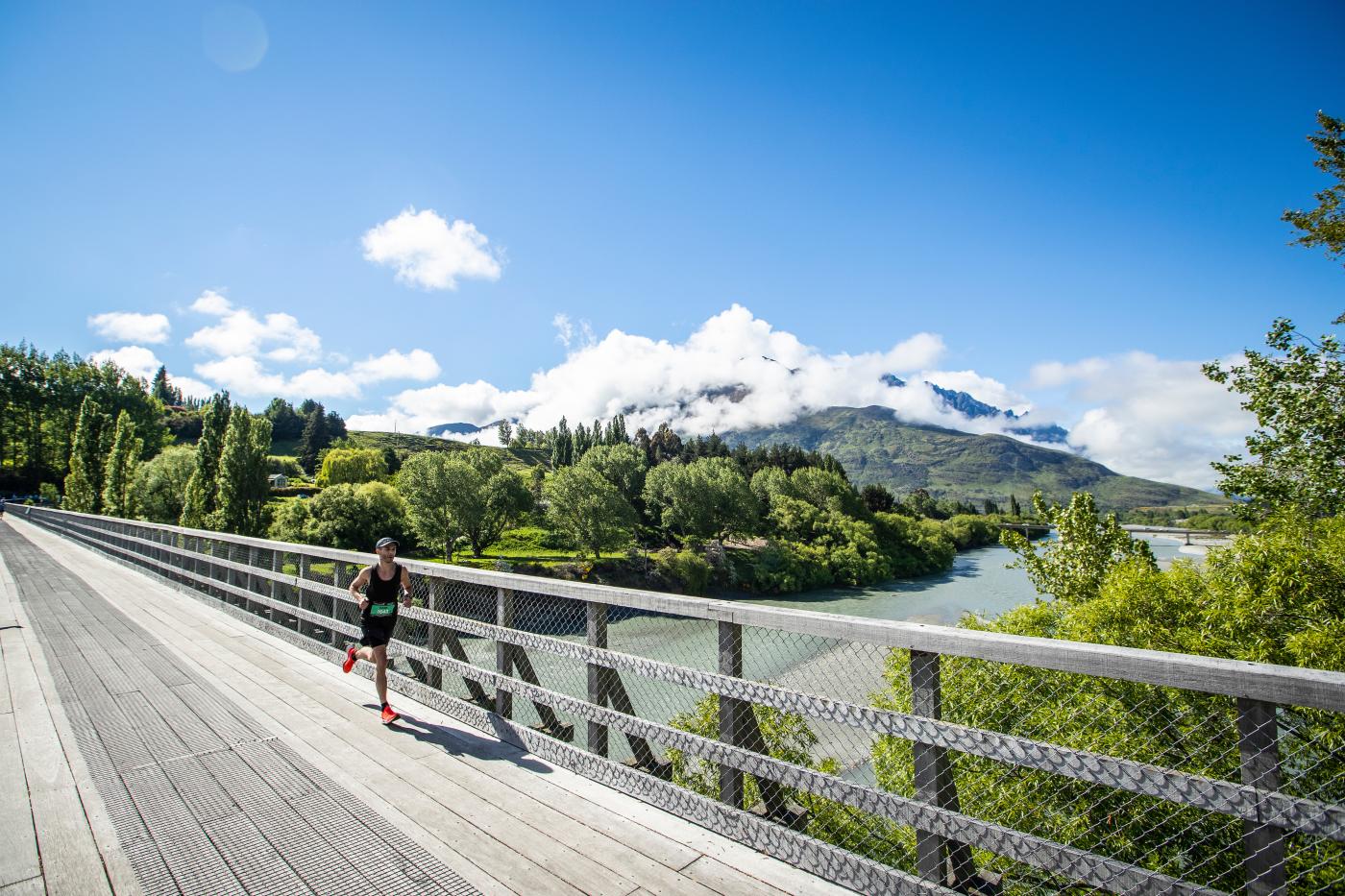 The New Zealand Sotheby's International Realty Queenstown Marathon
Plan your Queenstown local experience
Stay a bit longer to experience all Queenstown has to offer this spring – find ways to immerse yourself in Queenstown's natural beauty and connect with the locals in our 6-day travel itinerary. 
As you explore Queenstown, share your experiences with us on Instagram by tagging #QueenstownLive.