Duck Tales
Visit the ducks at the Queenstown Gardens. Head to the picturesque lake in the gardens and watch the ducks glide along the water. They are curious creatures so will probably approach you to say hello!
Fish Spotting
Queenstown is known around the world as a hub of trout fishing, but you don't need to head into the backcountry to show your kids some big Rainbow or Brown trout, or even an eel or two. Those with a practiced eye can spot the eels and trout from the shores of Lake Wakatipu, or check out the underwater observatory for a better look.
Snow Sports
In the winter, gets your kids used to the snow by booking them into first timer packages. Experienced instructors know just how to coax a life-long love of snow from your little explorer.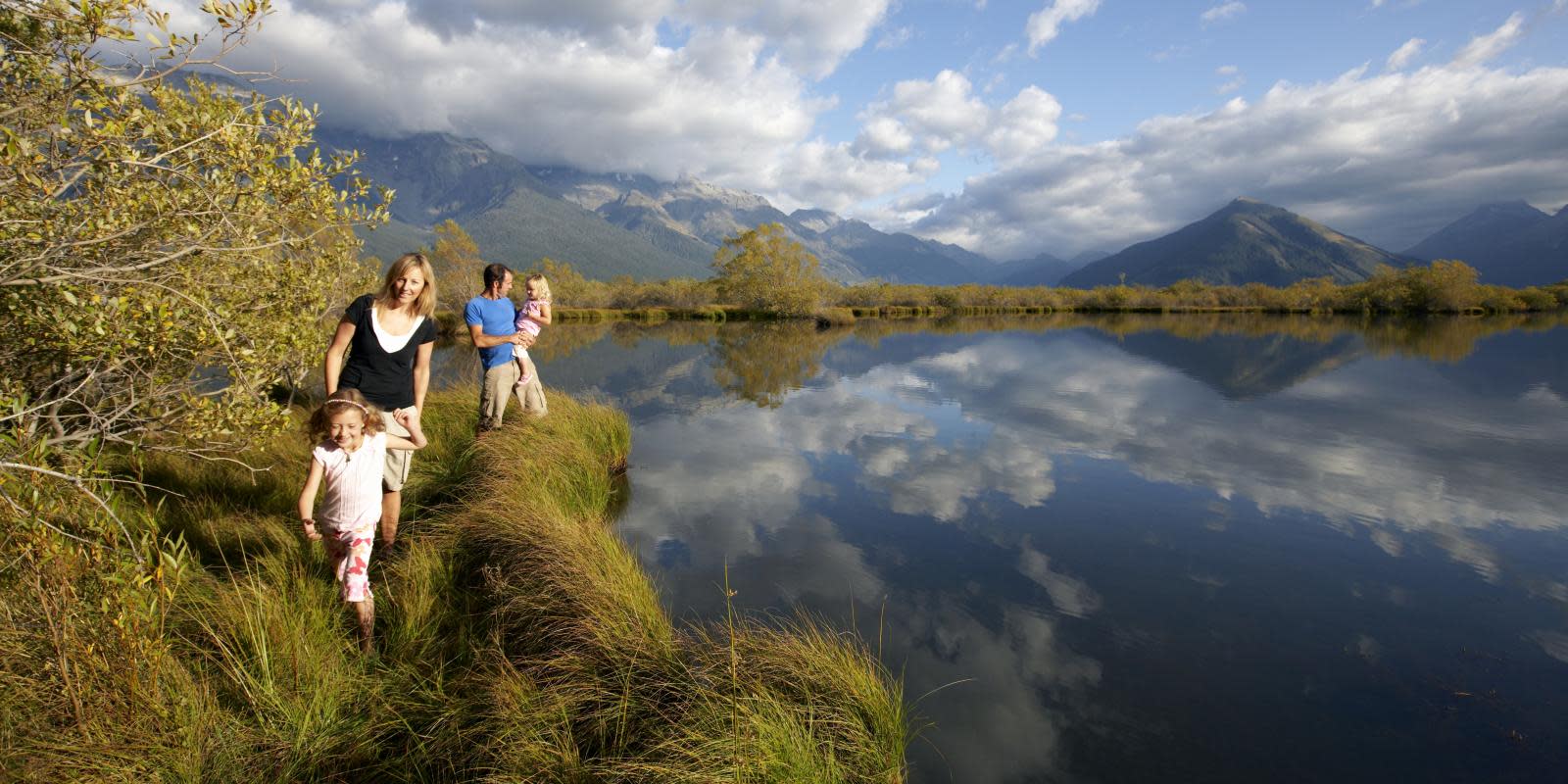 Farm Animal Safari
See how many different animals you can spot along the way to Glenorchy, especially in the spring time. Allocate points for each animal and see who wins!
Explore the Senses
Explore a sensory maze or crime solving games and learn about the history of Queenstown, or explore the native New Zealand bush in Paradise, Arrowtown or Kingston.
Hunt for Gold
Hire a gold pan from one of Arrowtown's stores, and try gold panning along the Arrow River. The Arrow River was once considered the most gold-rich in the world, and you can still find flecks if you happen to dig the right spot.
Sweet Treats
Visit one of the chocolatiers, gelateria's or sweet stores in Queenstown, Arrowtown or Glenorchy, if the kids have been well behaved on a big day out. You can even 'make your own' ice cream on a stick, choosing flavours and toppings, and many shops offer tastings if choosing is too hard.