Types of accommodation
Queenstown offers families a wide choice of accommodation, including holiday parks, holiday homes, bed and breakfasts, motels, hotels and apartments. From budget to luxury, heritage to modern, there are many options to consider. Seasonal considerations are also important. Think about whether you would like access to a spa pool to help soothe the muscles after a day on the slopes? Or, would you like to be within walking distance of a safe alpine swimming spot in summer?
Proximity
What do you plan to do during your stay in Queenstown? Self-driving offers you a great deal of flexibility in choosing your base, but if you do not have a vehicle, you need to find a location that allows you easy access to all the activities you have planned. Whether self-driving or catching a ride, you also need to know the travel times involved to help you answer the inevitable cry, "are we there yet?" Where to ski, swim, cycle, hike or eat may be easily decided by the whole family as soon as everyone knows how long it will take to get there. For example, Coronet Peak is a 20-minute drive from either Queenstown or Arrowtown, while it will take a slightly longer, but thrilling, 30 to 40-minute drive to reach the Remarkables. A 20-minute drive will get you from the shores of Lake Wakatipu to the Arrow River, where you can discover the historic goldmining town Arrowtown, while Glenorchy, the stunning gateway to the Paradise Valley and many of New Zealand's most iconic walking tracks, is a 45-minute journey away.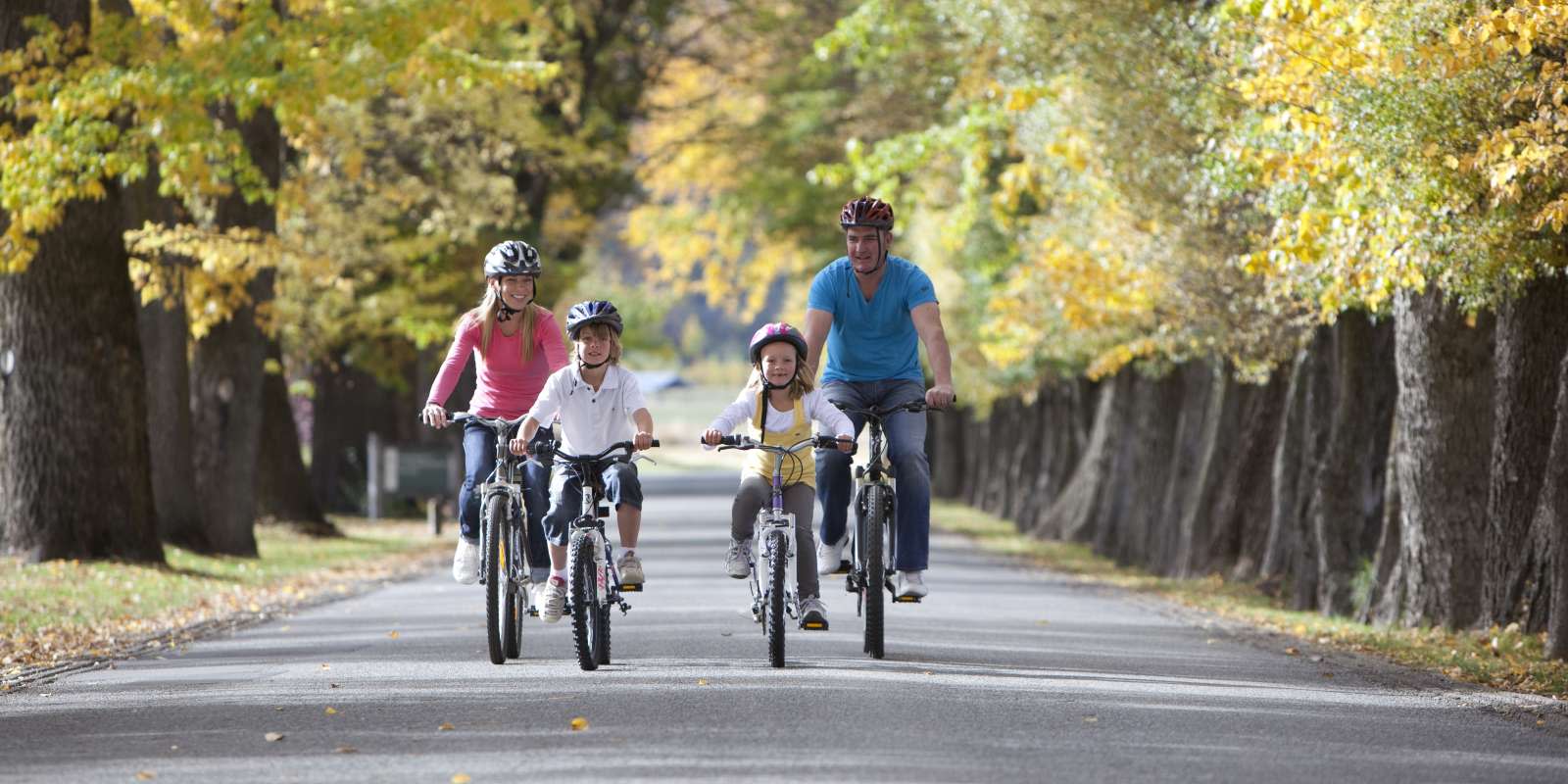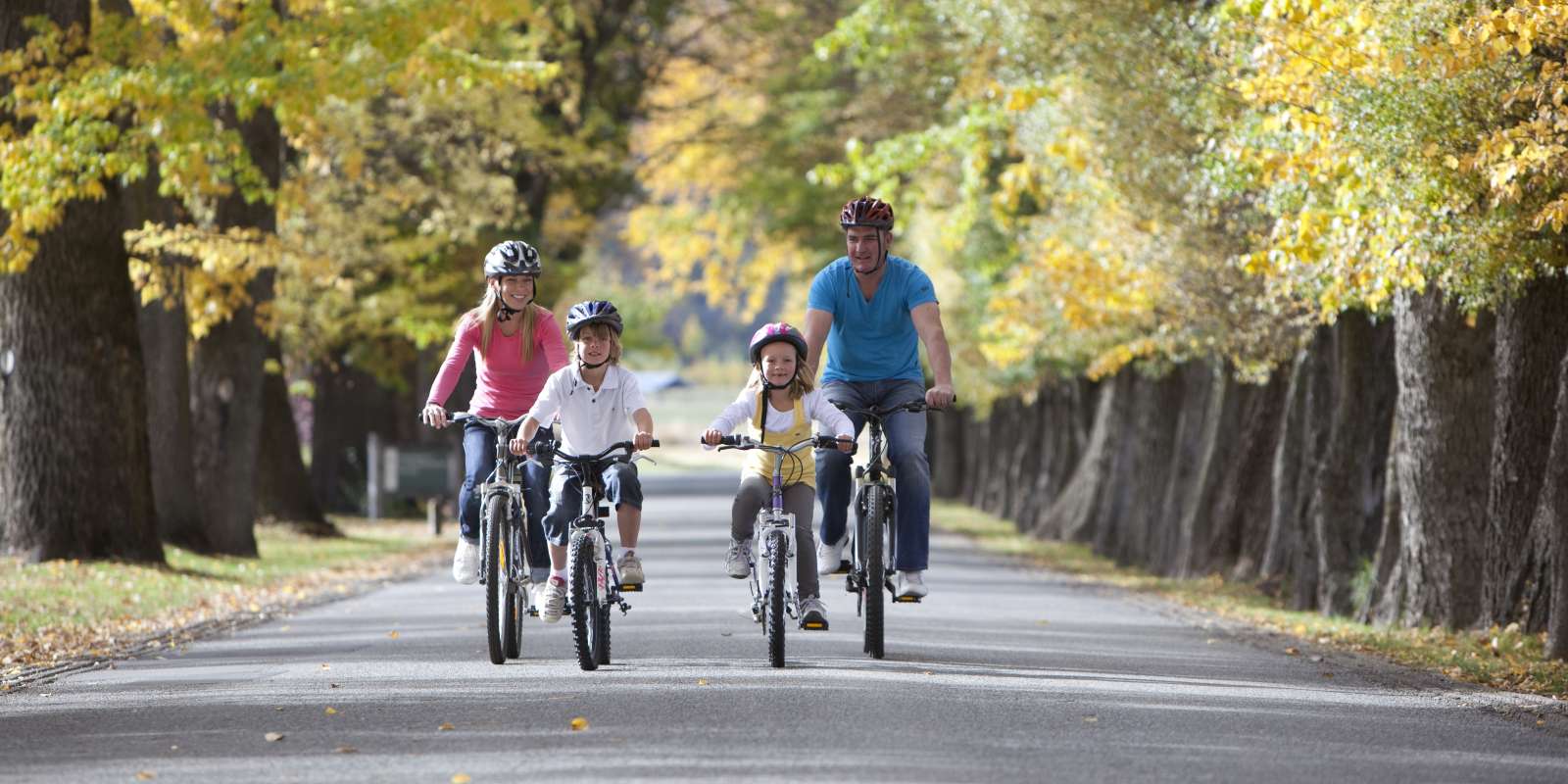 Accessibility
Queenstown is a very accessible place to visit. More than 120 kilometres of walking and cycling tracks run throughout the district, linking downtown Queenstown to all the surrounding suburbs in the Wakatipu Basin. A quick ferry trip will link you to Kelvin Heights and Jack's Point, or you can jump on one of the local buses zipping across various routes throughout the district. In winter, a regular bus service is also available to take you to one of Queenstown's world-class ski fields. Many tour operators will also pick you up from your location, or direct you to a convenient pick-up point close by, and taxis are only a phone call away.
Catering
Many families like to self-cater, which means you will need access to cooking facilities and utensils, so an apartment or holiday park might suit. If you don't have a car, you will also need to think about walking distances to nearby supermarkets and shops.  For added convenience, you may want to include an in-house restaurant to your checklist. If you are keen to sample as much as you can of the distinctive seasonal fare Queenstown has to offer, you won't leave disappointed. There are plenty of takeaways, cafes and restaurants to suit all budgets and dietary requirements.
Other facilities
Will you be requiring internet access, and if so, are you able to pay for it or will you need a free provider? Are laundry facilities essential? Would you like access to an in-house gym or spa? Are swimming pools, games rooms or play areas important? Will you need a babysitting service?
An accommodation checklist helps take the guesswork out of creating a truly memorable family holiday experience in Queenstown.