Central Queenstown
1. Escape Rooms and Virtual Reality
Solve a goldrush mystery or escape into a complete other world!  Escape Quest run Queenstown-themed escape rooms and also the brand-new VR Escape Room that is just mind-blowing!  Or step into new dimensions with Thrillzone's 360 VR games.
2. Cinema Experiences
Reading Cinemas Queenstown has the latest releases plus Spit the Dummy Wednesday screenings for parents and bubs.   Thrillzone's Vortex 12d Motion Theatre is a cutting edge, white-knuckle adventure.  On Queenstown main pier you'll discover a Queenstown you never imagined at KJet's Time Tripper.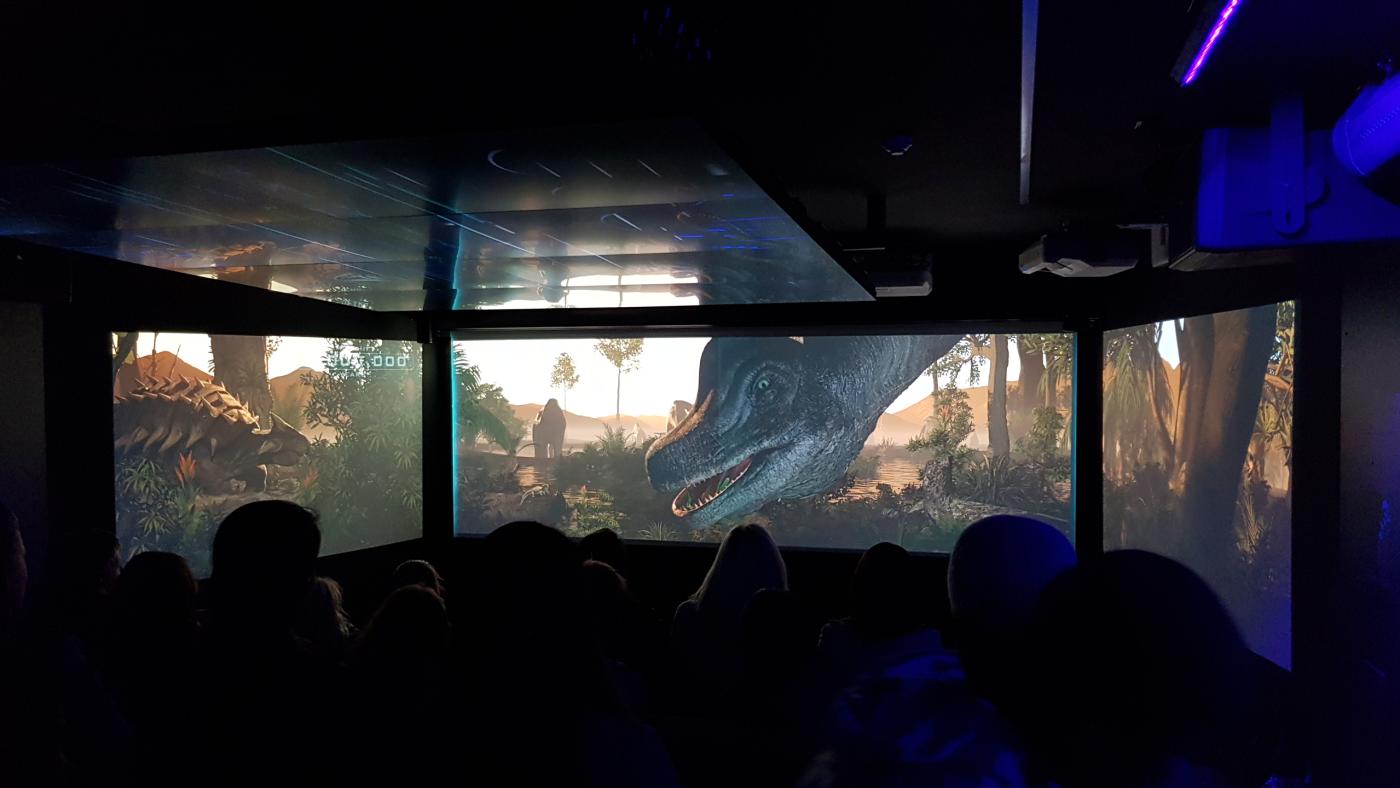 KJet Time Tripper
3. Ice Skating and Ice Bumper Cars
Now open most of the year, Queenstown Ice Arena is centrally located, and offers a range of fun indoor activities including ice skating, brand new ice bumper cars and a cafe right in the gardens.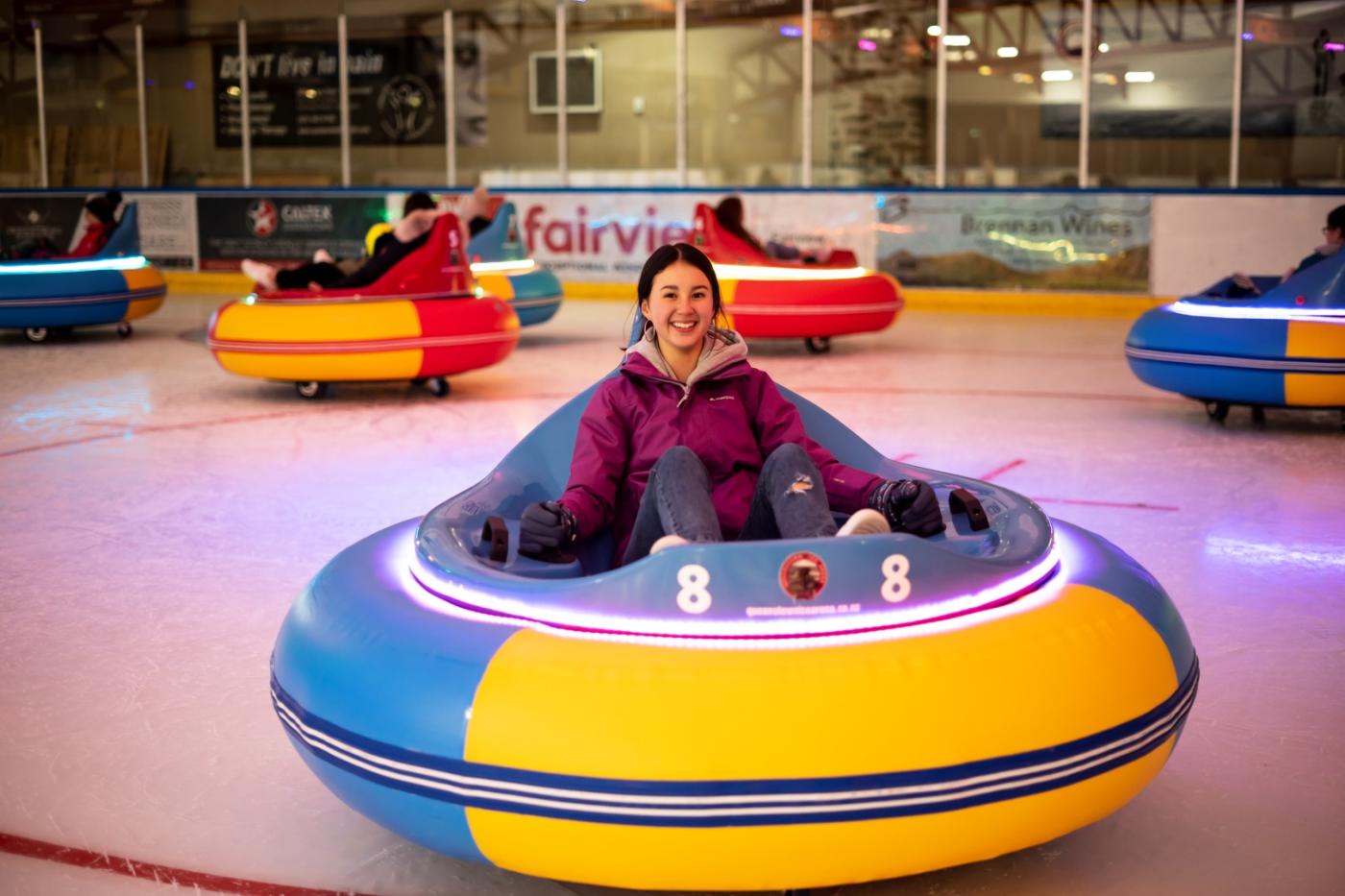 Ice Bumper Cars at Queenstown Ice Arena
4. Indoor Skydiving
That's right!  Queenstown is the only place in New Zealand you get to experience the feeling of a 13,000ft freefall indoors at iFly Skydiving Centre.
5. Indoor Entertainment Centres
Right in the heart of Queenstown is Thrillzone, with paintless paintball, 360 battleground, black light mini golf, laser tag, race simulator, motion theatre, VR adventures and more.  Next door you'll find Odyssey Sensory Maze or the crazy SmashIt Rooms!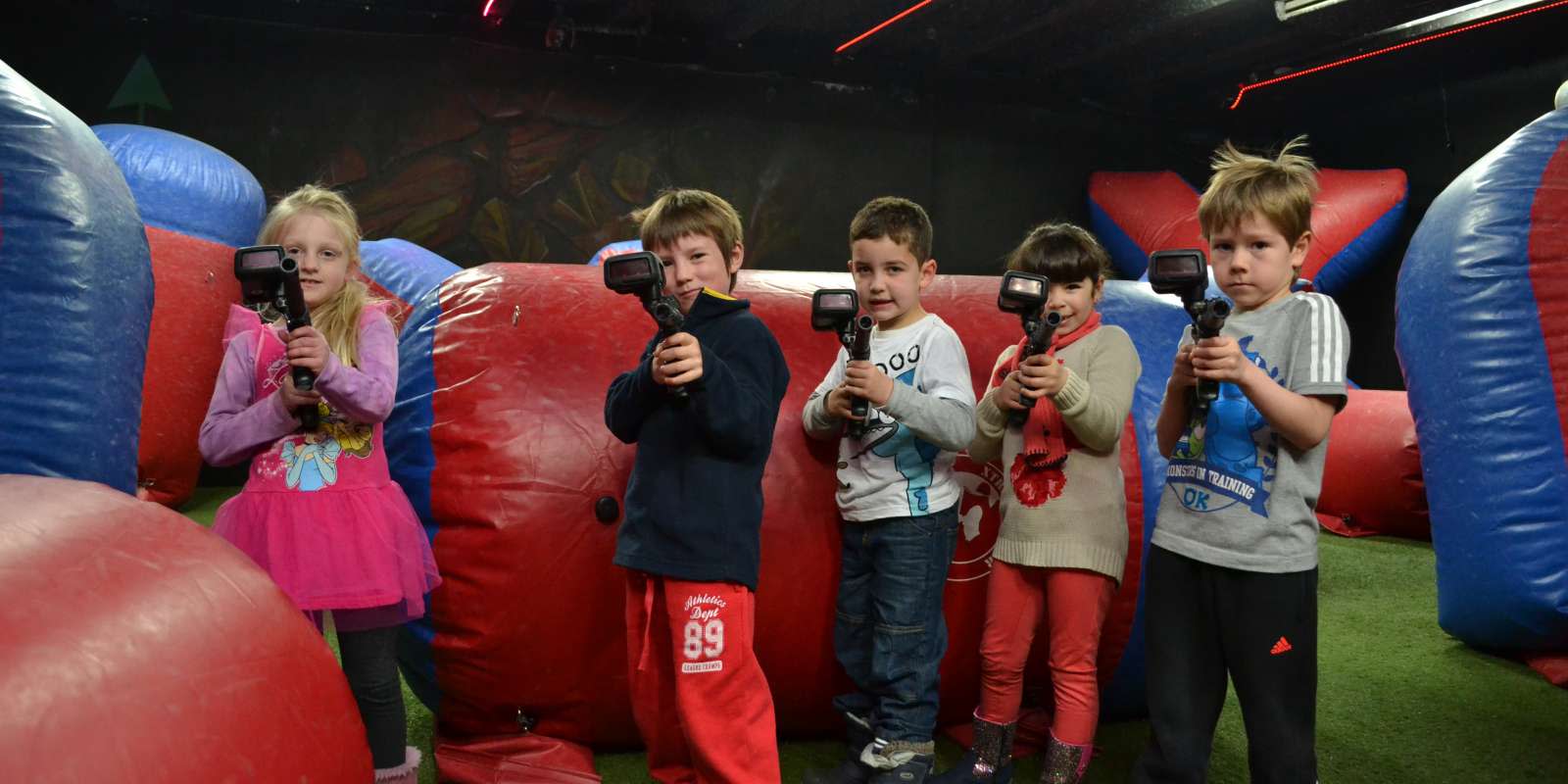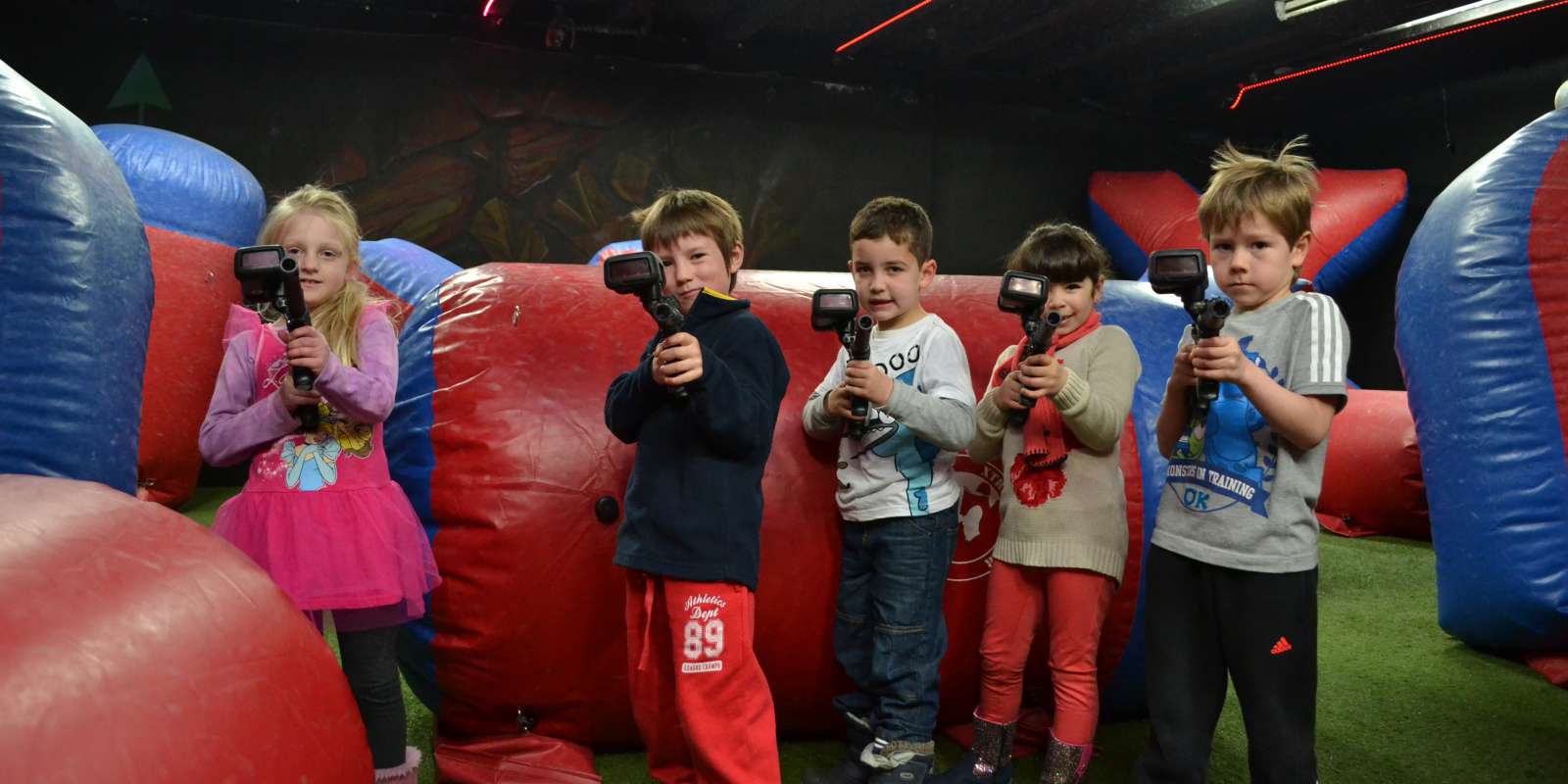 Paintless Paintball at Thrillzone
6. Get Spooked at a Haunted House
Scare yourself to pieces at the hysterical and truly frightening Fear Factory, New Zealand's scariest haunted house.
7. Ice Bars
Check out a world where EVERYTHING is made of ice, even the drinks glasses and chairs! Queenstown has the Minus 5 Ice Bar or Below Zero Ice Bar to choose from.

Below Zero Ice Bar
8. Shopping
A rainy day in Queenstown is a perfect excuse to explore the shops and cafes!  Kids' friendly shops include The Bead Shop, where you can make your own jewellery and the Remarkables Sweet Shop with free fudge tastings.
9. Discover Queenstown
Even if it's raining you can still explore Queenstown and discover a slice of New Zealand. Take a lake cruise on the Spirit of Queenstown or The TSS Earnslaw.  Hop on a 4WD adventure with Off Road Adventures or discover a kiwi at the Kiwi Birdlife Park.  Ziptrek Ecotours meanwhile will take you on a zipline adventure under the canopy of the trees.  They depart from the top of the gondola, which will also take you to the Skyline complex.
Otherwise you can always go riverboarding (minimum age 8) or whitewater rafting (minimum age 13) as you're going to get wet anyway!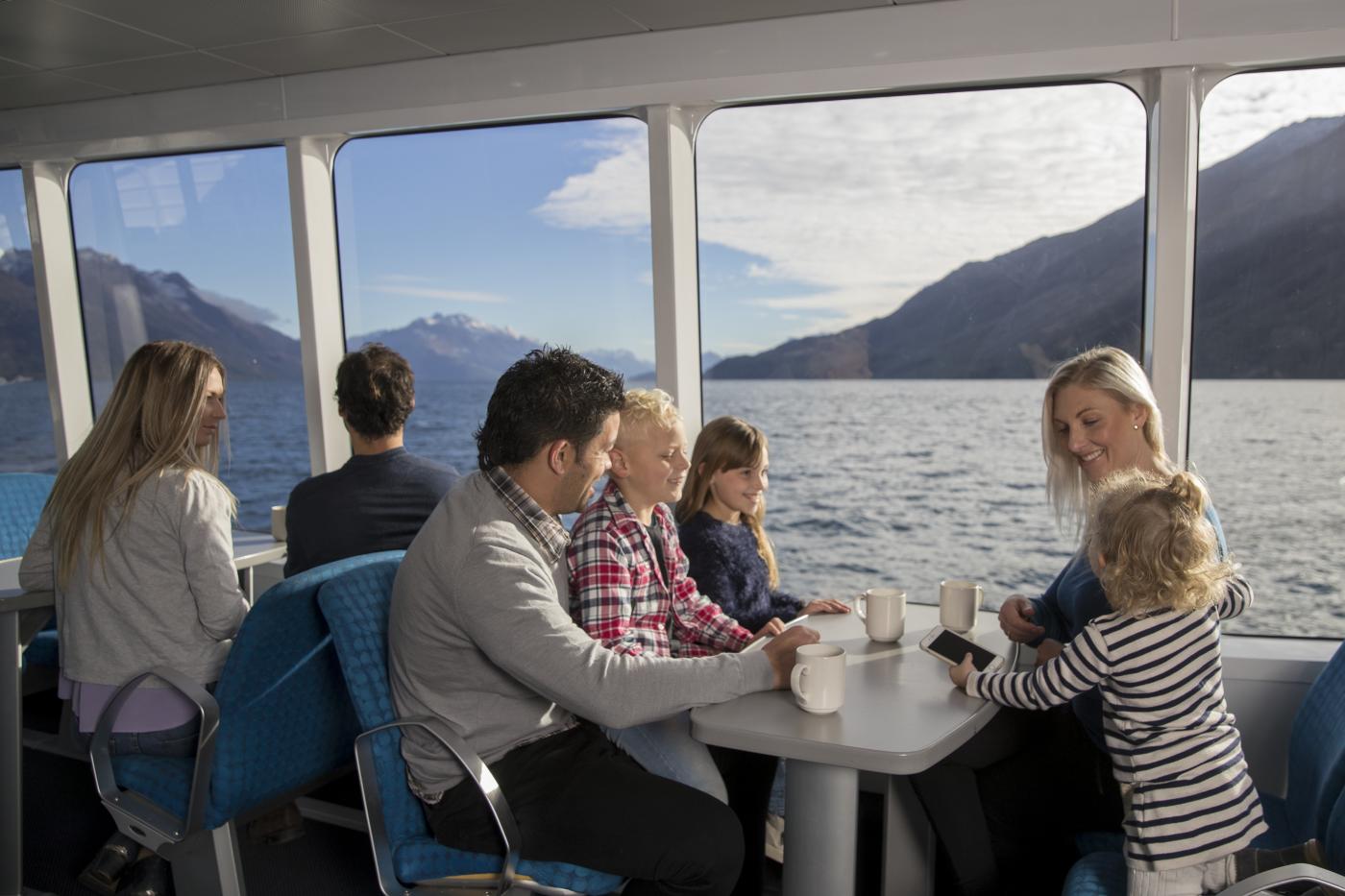 Spirit of Queenstown scenic cruise with Southern Discoveries
Further Afield
10. Arthurs Point and Arrowtown
Hop on a bus or drive to Arrowtown and visit the shops and cafes, along with the interactive Lakes District Museum, complete with kids' treasure hunt!  Also in Arrowtown the kids will love the Remarkables Sweet Shop, or check out a movie at the quirky, must-visit Dorothy Browns cinema.  Just want to chill?  Take in the spectacular Shotover River from your private family hot pool at the Onsen Hot Pools in Arthurs Point.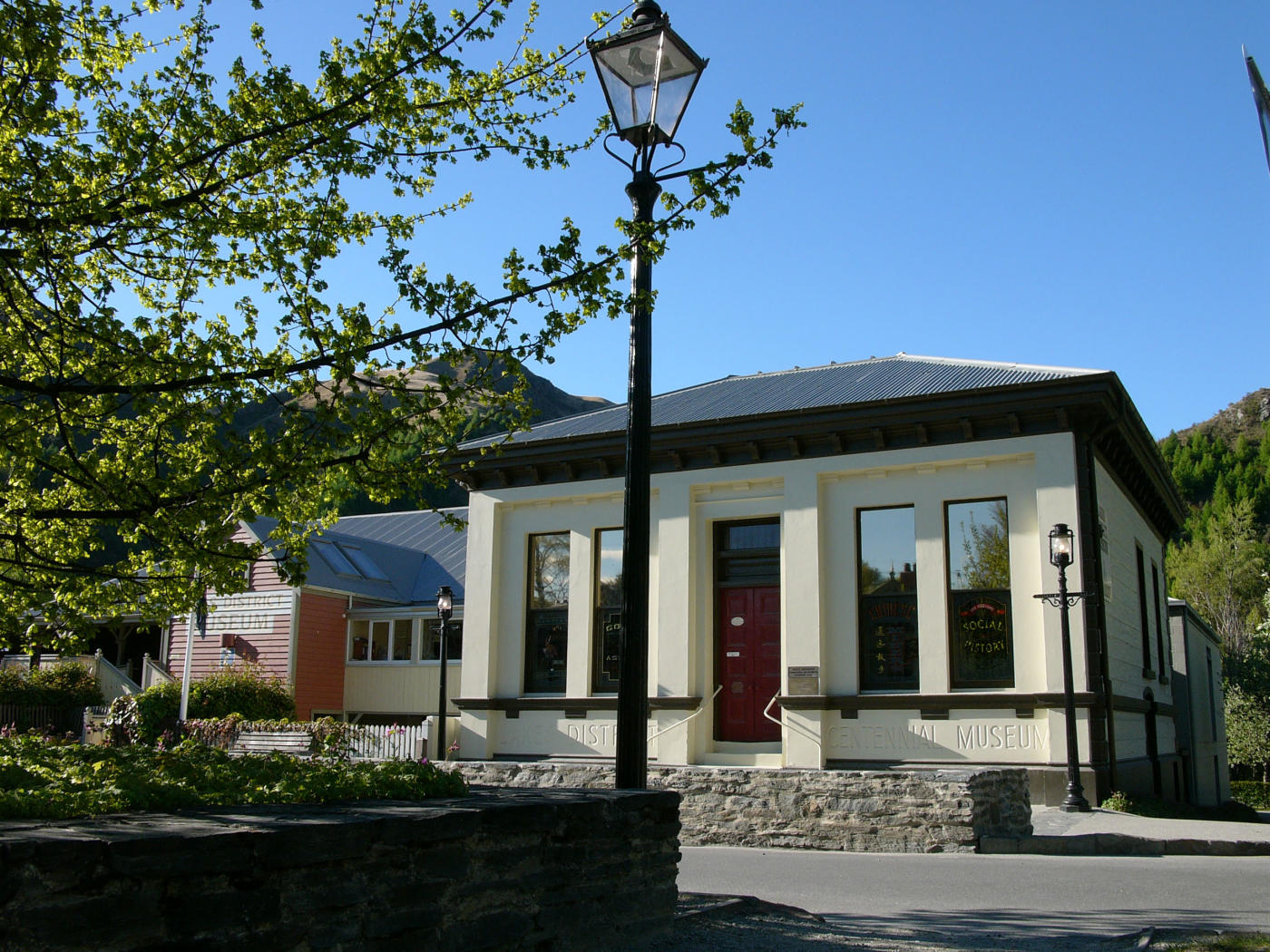 Lakes District Museum, Arrowtown
11. Frankton
Frankton is an entertainment hub with the popular Site Trampoline, and right next door is Chipmunks kids-only indoor playground. You just can't go past Basecamp Adventures, in the same block with climbing walls and the super-fun Clip N Climb experience that is built for kids. Also in the same precinct is Game Over where you can get competitive with the family with indoor go-karting, arcade and lazer tag. Just minutes away you'll find Alpine Aqualand indoor pool with lane swimming, hot pool and hydroslides.  Also in Frankton, opposite the Events Centre is the Buzzstop Honey Centre and Cafe, your home of all things bees and honey.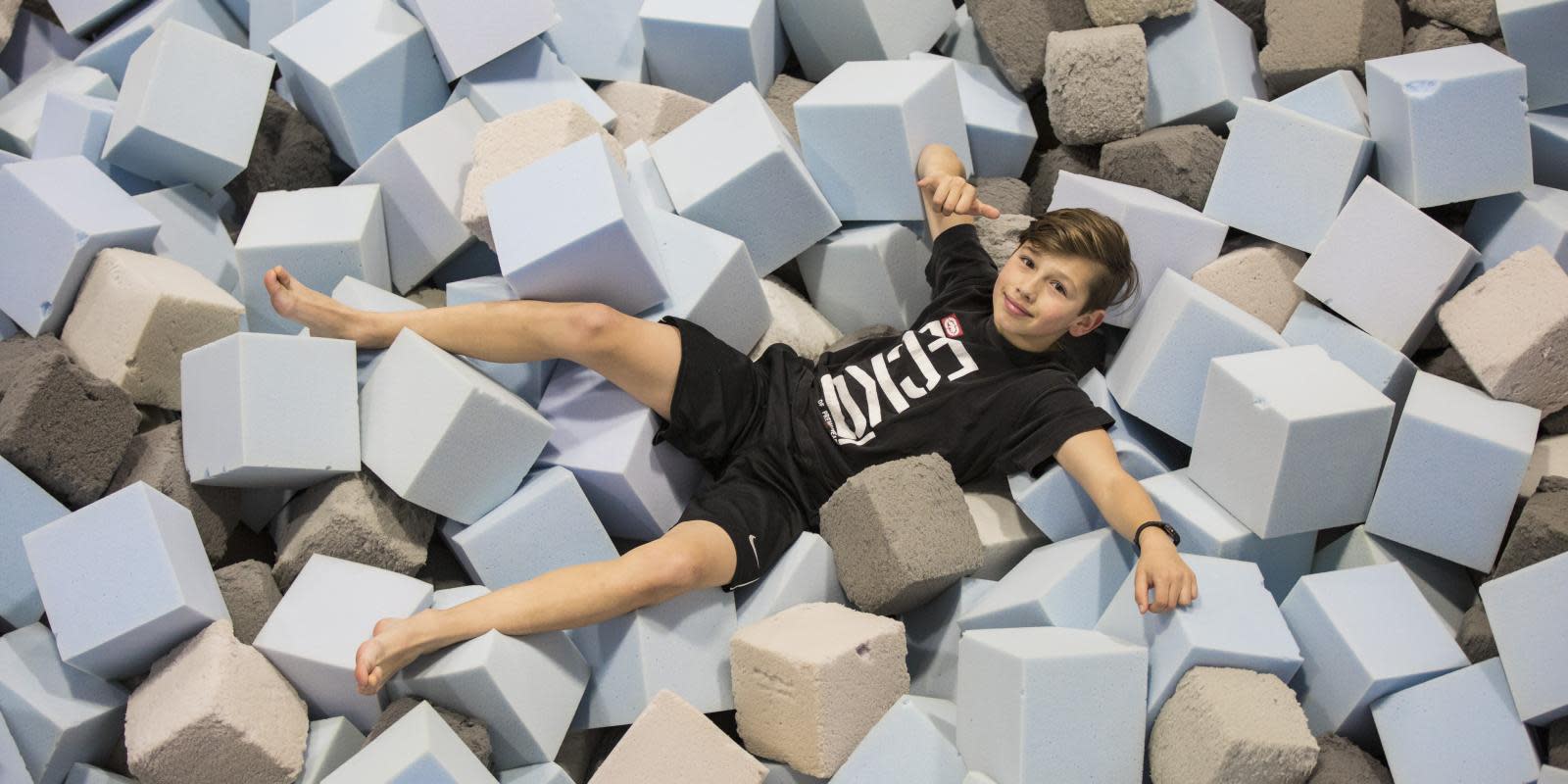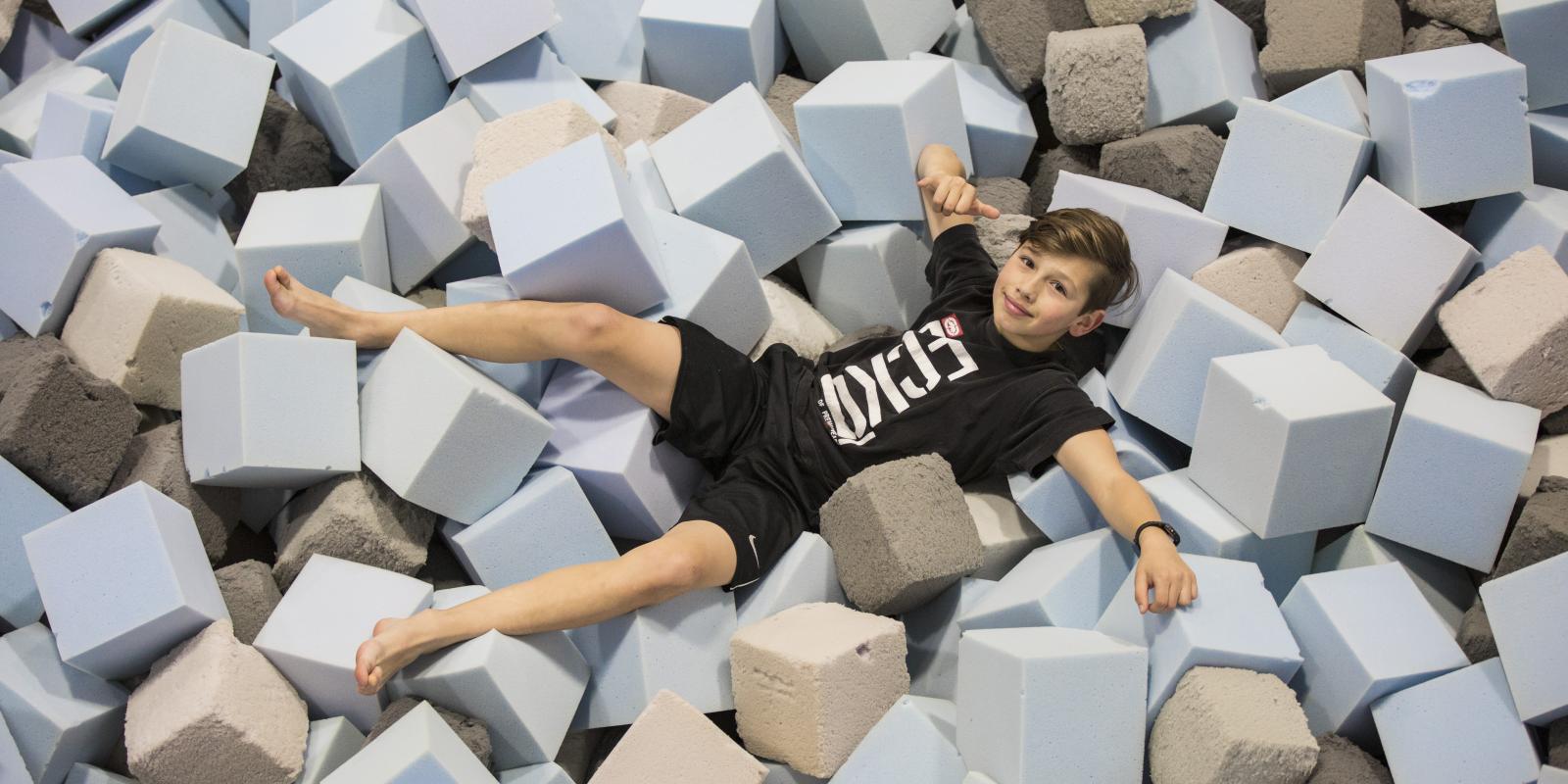 SITE Trampoline
For more family fun activities, both indoor and outdoor, explore Kidz Go Queenstown on their website or app.