Snow lovers with access needs have winter fun sorted in Queenstown. Three local ski fields offer adaptive ski programmes dedicated to ensuring you get the most out of your time on the snow, and an annual Adaptive Snowsports Festival brings fun and community to the slopes of the Remarkables every August.
Snowsports NZ adaptive ski manager Jane Stevens says, "We can get anyone up the hill and having a great snow experience in Queenstown, whatever your ability. It's all possible because of the strength of our adaptive ski programme and the amazing support from the three local ski fields."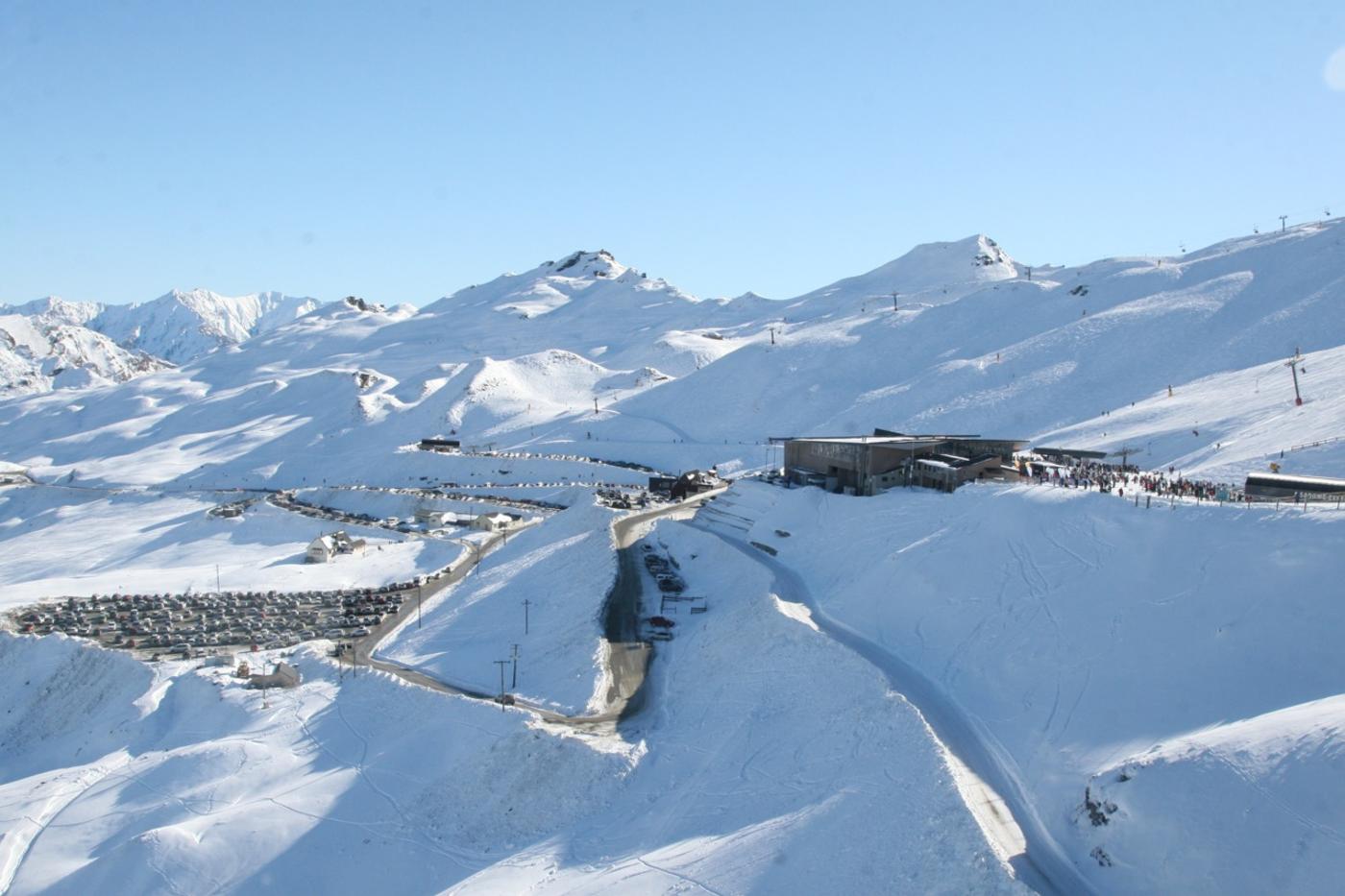 Coronet Peak ski field
Adaptive ski programmes near Queenstown
Adaptive ski programmes combine specialised gear and training to get folks with access needs enjoying skiing or snowboarding. There are a range of different techniques for adaptive skiing and boarding, including stand up and sit-ski options.
Queenstown ski fields have qualified adaptive ski instructors, adaptive ski gear to hire, and a group of local volunteers who act as snow buddies. Whether you're an experienced skier visiting the region or a newbie giving it a go, Queenstown has all you need to hit the slopes.
Coronet Peak
Queenstown's closest ski field, Coronet Peak is an easy 20-minute drive from the town centre. With exciting terrain, excellent facilities, including a gondola for ease of access, night skiing, and incredible panoramic views, Coronet Peak suits all abilities. 
Their Adaptive ski programme provides specialised equipment and instruction for people with access needs. They support adults and children with any disability – physical, cognitive, or sensory, and you need no prior ski experience to experience adaptive skiing or boarding at Coronet Peak.
Coronet Peak shares adaptive ski gear hire with the Remarkables, so if you're planning a day at Coronet Peak and want to hire adaptive gear, they recommend giving 48 hours' notice to ensure they can get you everything you need.
The Remarkables
Only 40-minutes from central Queenstown, The Remarkables ski area has sunny north-facing terrain and facilities to suit anyone from first-timers to advanced skiers. High-speed six-seater chairlifts take you to the slopes of Curvey Basin and Sugar Bowl.
The Remarkables has a comprehensive range of adaptive ski equipment to hire from sit skis to outriggers and offers adaptive ski lessons and local volunteers to be your snow buddy if you'd like some extra support.
Cardrona
Just over an hour's drive from Queenstown, Cardrona Alpine Resort is ideal for beginners, with a gondola chairlift, easy-to-use surface lifts, and plenty of beginner trails. Their adaptive snow sports programme welcomes everyone, providing support for people with physical, sensory & cognitive access needs. Gear hire options include modified skis and snowboards, sit-skis, frames, and outriggers.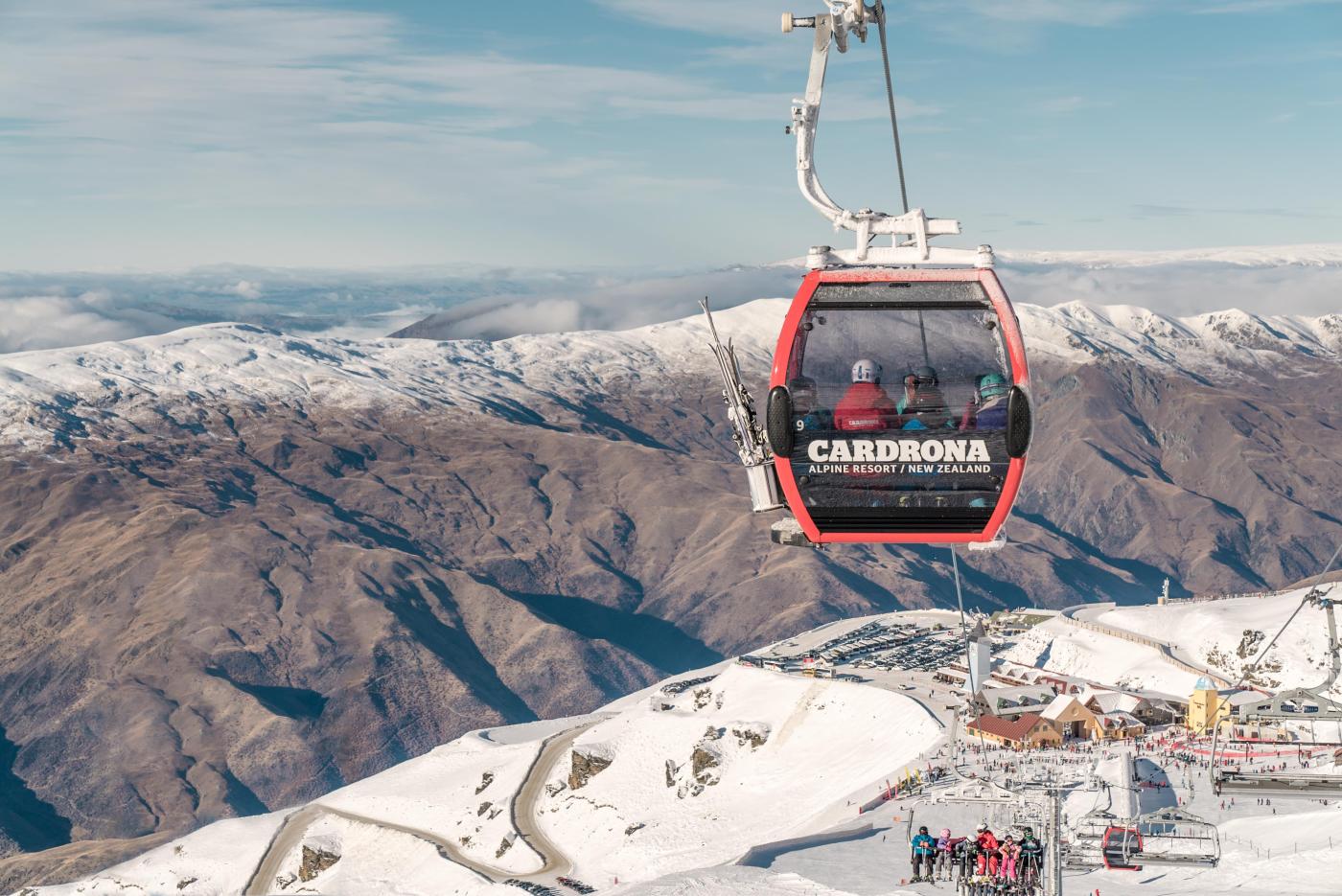 Cardrona Alpine Resort
Booking your adaptive Queenstown ski adventure
Booking an adaptive ski adventure on the Queenstown slopes is a breeze. Local adaptive ski coordinator Sheena Haywood recommends becoming an Adaptive member at Snowsports NZ first because you get 50% off lift passes and equipment, and 40% off lessons.
Then simply choose your ski field and book your adaptive adventure. Sheena suggests booking in advance to make sure you get your first pick of lesson time and the adaptive ski gear you need. Local volunteers also need some advance notice.
However, if you don't get a chance to book in advance, don't let that put you off. Jane says the best thing about the adaptive ski programmes around Queenstown is that they're incorporated into the ski schools. "We wanted anyone to be able to rock up, get gear, get support, and have a great day on the slopes with friends and family." 
If you have questions about adaptive skiing at Coronet Peak or The Remarkables, you can contact Sheena at adaptive@nzski.com. Or if you want to find out more about adaptive skiing at Cardrona email adaptive@cardrona.com.
Your local Snowbuddies
Sheena says, "We couldn't offer our adaptive ski programmes without the strong group of local volunteers who support the instructors. The Snowbuddies are all keen local skiers and boarders who are there for extra support and company if you need it, both during lessons and before and after. It's all about providing a beautiful experience on the mountain for everyone."
The Snowbuddies programme is always looking for more adaptive volunteers, so if you live in Queenstown, you're a keen skier and you'd like to help people with access needs enjoy the freedom of the slopes, you can sign up here.
The Adaptive Snowsports Festival
The Adaptive Snowsports Festival is hosted at the Remarkables ski resort every year, in early August. The festival has been around for many years on and off and was reinvigorated and established in its current form and location about 10 years ago as a collab between Snowsports NZ and Adaptive Snowsports NZ. 
A weekend of fun and development, the festival's ethos is to include everyone from beginners to New Zealand Paralympians. Jane explains, "It's about getting the whole disabled ski community together skiing and boarding and inspiring everyone with what's possible. You see Paralympians riding with kids, and that next generation of athletes in development, it's really energising."
Jane adds, "The festival is also about educating the able-bodied community with what's possible. When they see people with disabilities skiing and boarding better than they can, it's impressive. And it may inspire someone to go home and encourage someone they know with access needs to give skiing a go."
Sheena agrees. "It's amazing to see the joy adaptive ski brings to people. They can glide down the slopes, feel the wind in their hair, and love being on the mountain. After many years as an adaptive ski instructor, the joy it brings me is still as satisfying."
More accessible Queenstown adventures
If you're planning a visit to Queenstown, visit our guide to accessible Queenstown and check out the article on great accessible and inclusive Queenstown adventures, and a guide to planning a trip to Queenstown for people with access needs.