Well beyond souvenirs, Queenstown's shopping precinct caters for fashionistas young and old alike. If it's a luxurious something special that you're after, make a beeline to Louis Vuitton located in an enviable position right on the lakefront – one word of warning: you won't want to leave. The boutique is truly one of a kind. Local furniture designer Ed Cruikshank was enlisted to instil the space with the spirit of the South Island and the result is unforgettable. 
Stroll up Searle Lane to discover go-to fashion destination, Angel Divine. An aesthetically pleasing assortment of everything beautiful, inside you'll find a carefully curated selection of some of New Zealand's best labels: Zambesi, NOM*d, Marle and Deadly Ponies. Now you're all geared up in the latest and greatest designer wear, you'll need the perfect shoes to match.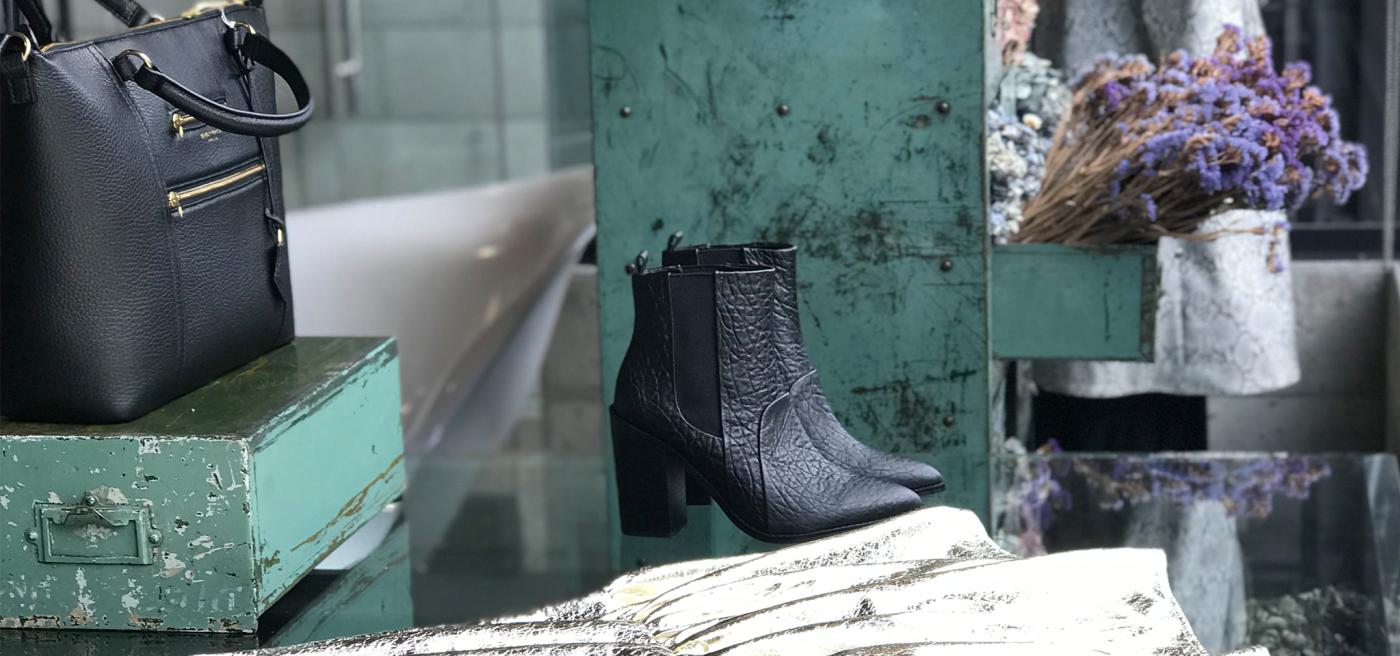 Angel Divine, Queenstown
You'll find Issimo Shoes next door, a collection of New Zealand's most popular shoe brands. The owners usually head to Europe twice yearly - to the small family run factories and design houses in Italy - and select the best of the best from local suppliers right at the source. Just moments away on Camp Street is Decode – home to an eclectic array array of out-of-the-box fashion and accessories alongside an impressive assortment of homeware, furnishings, lighting, and jewellery.
Strolling along Beech Street you'll find Elle + Riley the perfect place to invest in a few pieces of cashmere at to keep you warm in the cooler months. Or pop into Moochi on Ballarat Street, with modern minimalist styles to suit all seasons.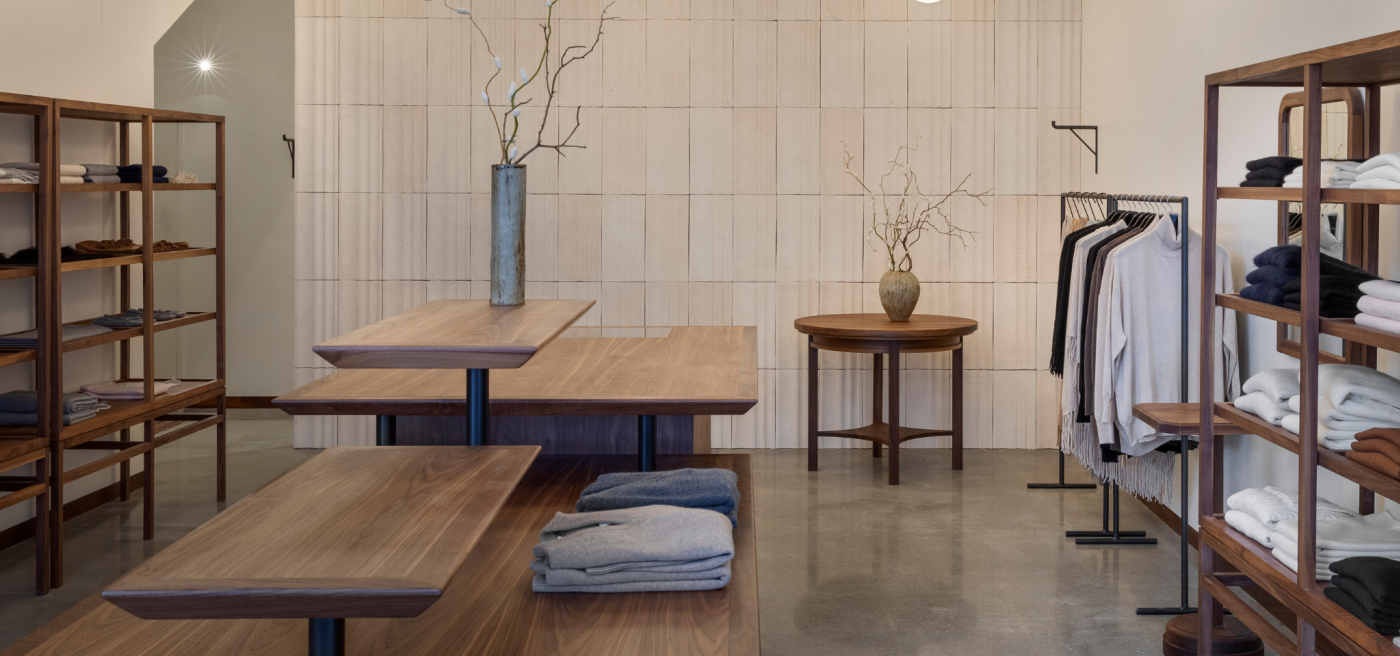 Elle + Riley
One of the best ways to truly get beneath Queenstown's skin and discover some hidden gems is by visiting one of the three weekly markets. Unique, 100 per cent New Zealand-made trinkets can be discovered at the Creative Queenstown Arts and Crafts Market. The outdoor market runs each Saturday and is the perfect spot to pick up a gift for someone special. When your belly starts to rumble head to Remarkables Market. Snow-capped mountains form the backdrop, and each Saturday the Red Barn is transformed into a hive of artisanal activity. Alongside locally produced arts and crafts you'll be able to devour tasty local produce.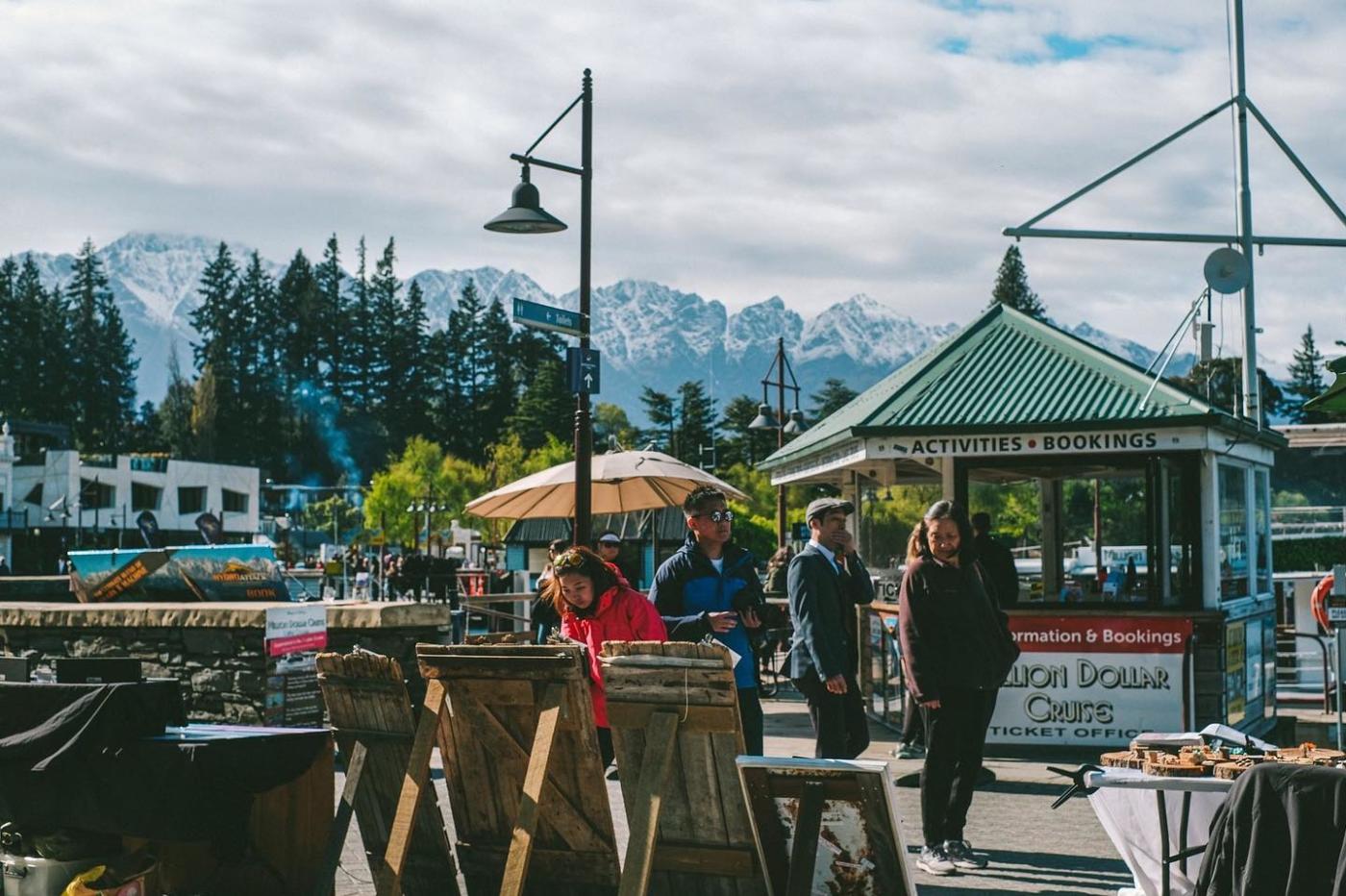 Creative Queenstown Market
On Sundays, head out to the Arrowtown Market for a tasty brunch and coffee followed by an afternoon exploring the local boutiques dotted along Ramshaw Lane and Buckingham Street. You'll find Smith & Western on Ramshaw Lane. Established in Queenstown in 2001, Smith & Western's mantra is 'high on quality and low on impact' and the range continues to be 100% New Zealand Made. For a store with its fair share of quirk, check out Seletti Concept Store. A heady mixture of fashion and art, Seletti Concept Store is focused on the new, the unconventional, the eclectic, and the inspired.  
Or explore further afield, Frankton punches above its weight when it comes to local retail, with excellent and easily accessible shopping at Five Mile, Remarkables Park and Queenstown Central.