Queenstown's early settlers have left their mark, firstly in the enduring adventurous spirit that still defines the destination and also in the beautiful architecture that today houses 
activities
, 
restaurants
 and 
accommodation
 offerings. These are some of the historic buildings where you can experience a little taste of Queenstown's past.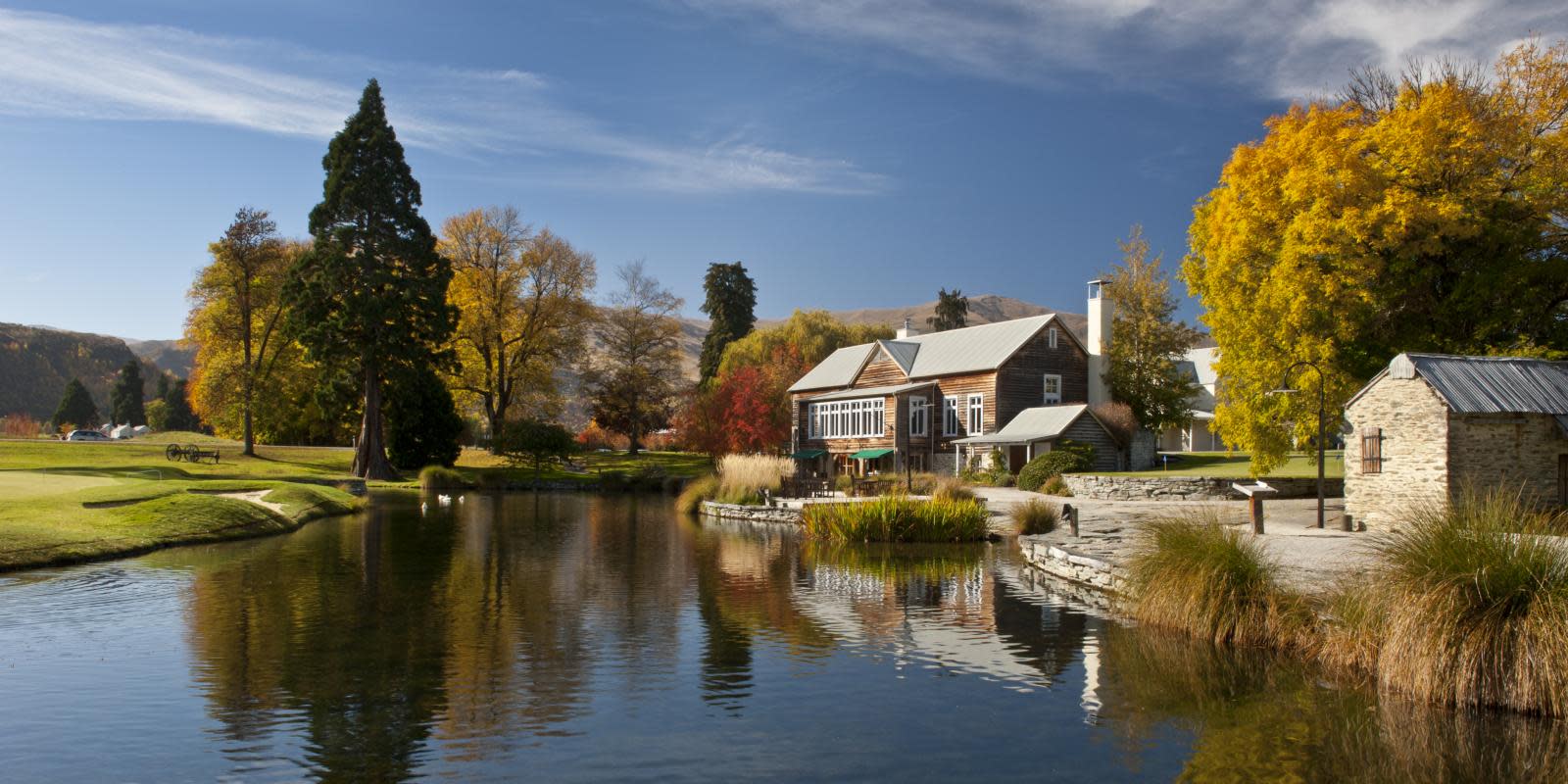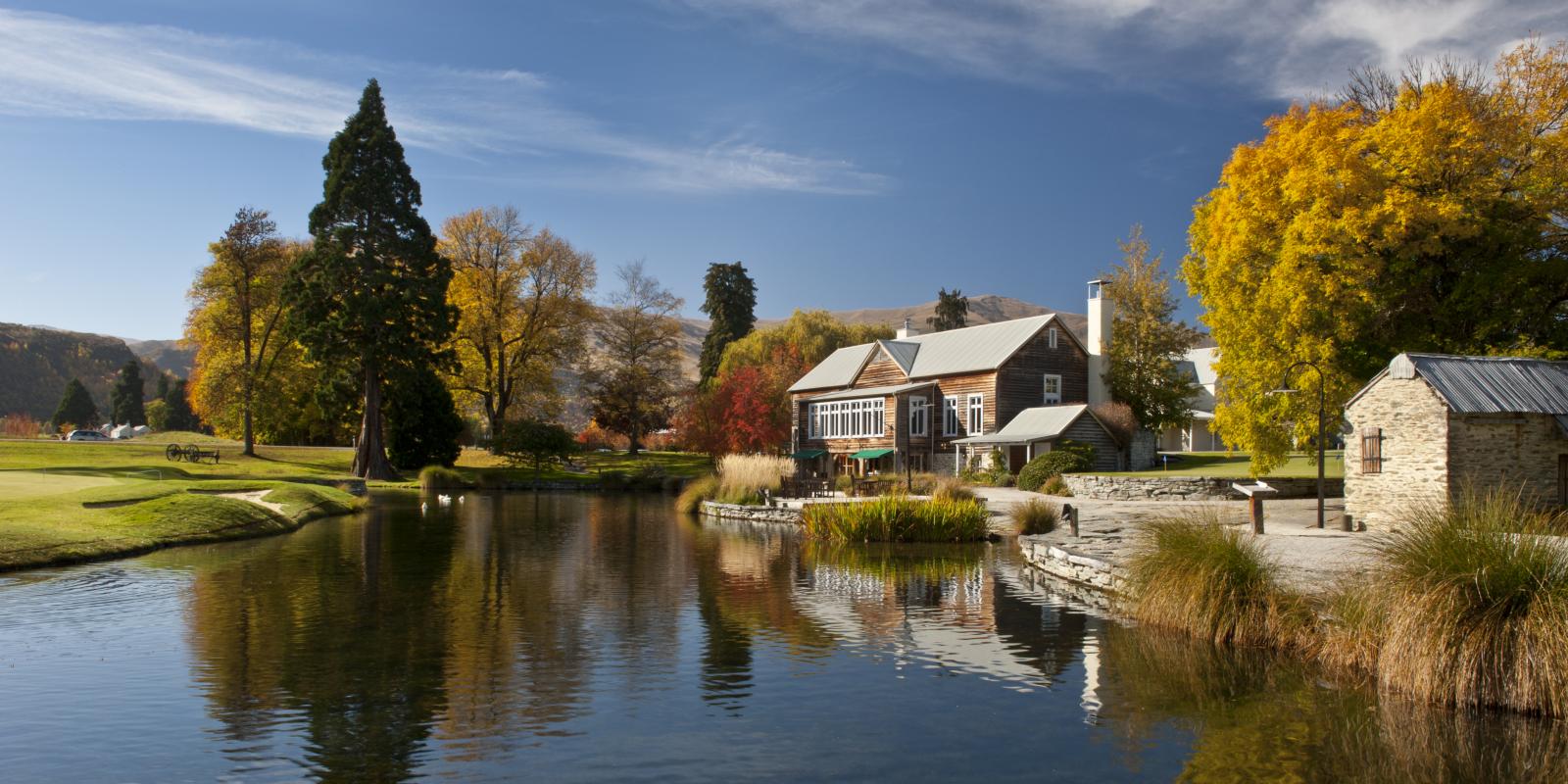 Millbrook Resort
This five-star golf resort and luxury lodge is built on the site of a 450-acre wheat farm, established in the 1860s to feed hungry miners during the region's first gold rush. 
French brothers Peter and John Butel developed two farms on the site in 1864. Mill Farm also included a watercourse, which would in turn provide Arrowtown's water supply, plus a saw milling business, a flour mill and an electrical supply. 
In World War I, the farm served as a hospital for injured Kiwi soldiers returning from Europe, but after World War II the land returned to its farming roots.
In 1987 the farm was sold and Millbrook resort was born. The rustic remains of the farm have been beautifully restored and incorporated into the modern setting, while its entry avenue still features the same trees that were planted in 1867. 
The award-winning resort now offers visitors luxury accommodation, on-site restaurants, a day spa, and a health and fitness centre alongside an internationally acclaimed championship golf course.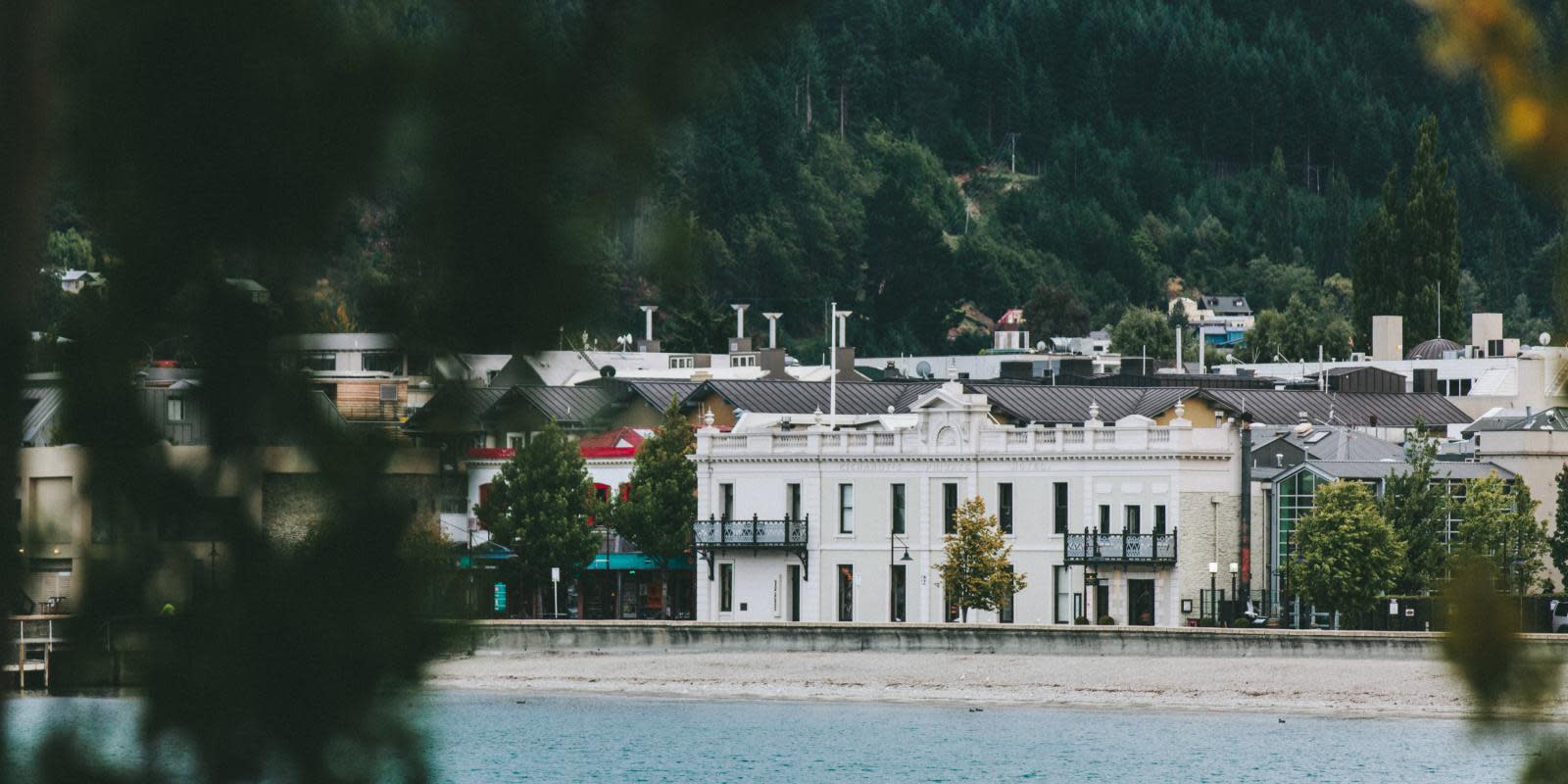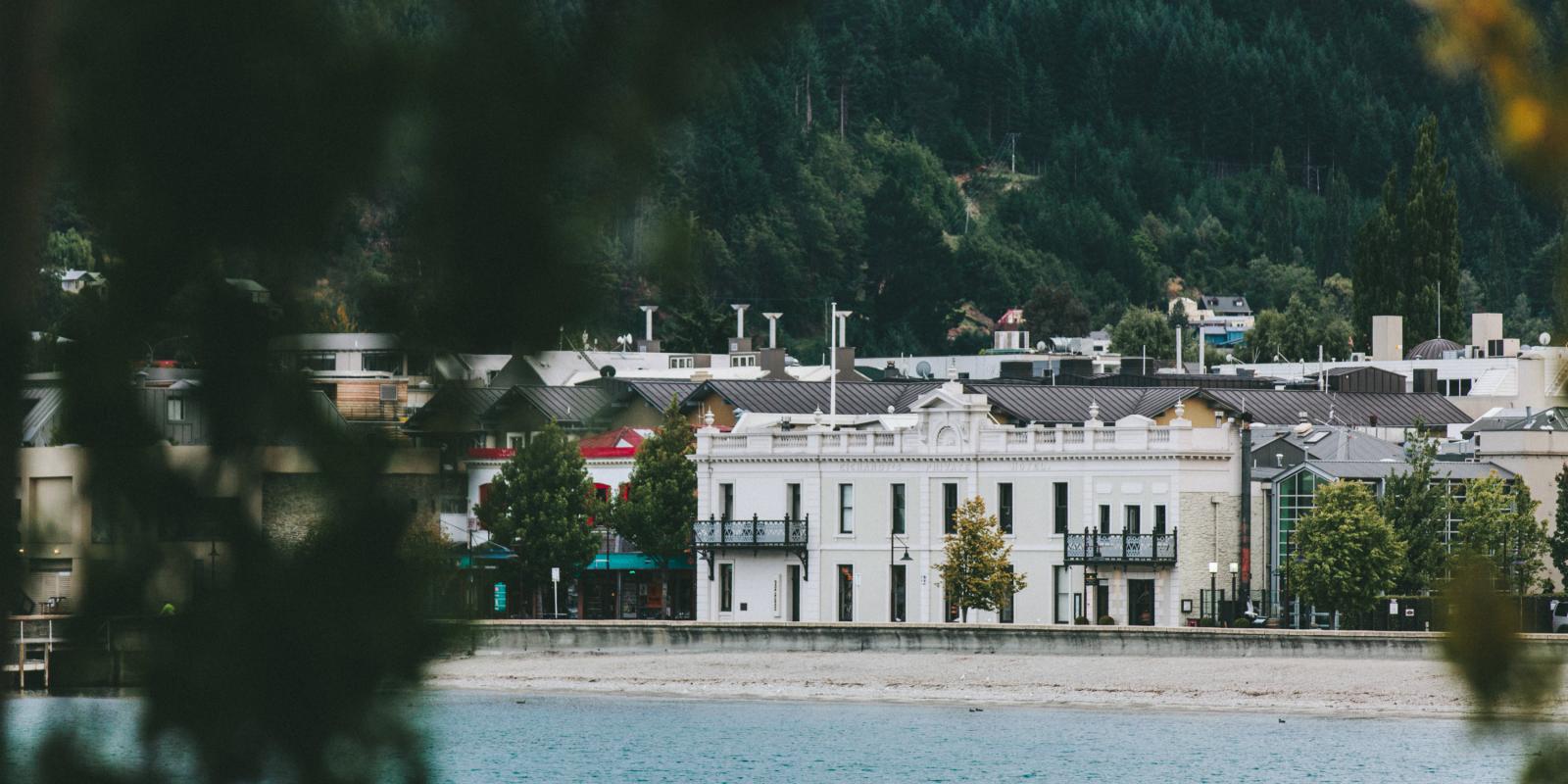 Eichardt's Private Hotel
In 1859, one of Queenstown's earliest settlers, William Gilbert Rees, built a homestead on the shores of Lake Whakatipu and erected a woolshed on the site now occupied by Eichardt's Hotel.
However, within just a few years, Rees found himself at the centre of New Zealand's biggest gold rush. With his homestead declared an official goldfield, Rees quickly turned his woolshed into the Queen's Arms Hotel to service the hundreds, and soon thousands, of miners, traders, packers and wagons that were pouring into the town.
By 1869, Rees had sold the hotel to Albert Eichardt, a Prussian ex-officer, who rebuilt it in brick and stone in 1871. He renamed it Eichardt's Queen's Arms Hotel, which was quickly shortened to Eichardt's Private Hotel. 
As the town evolved from a gold mining settlement Eichardt's began catering for tourists, and the hotel is still serving visitors in Queenstown today.
Eichardt's is a significant Queenstown landmark, offering visitors a range of boutique luxury accommodation and gourmet dining options.
The rich history of Queenstown's heritage accommodation will make for an inspiring stay.
The Dairy Private Luxury Hotel
Originally a 1920s dairy - which is what Kiwi call a corner store - The Dairy Private Luxury Hotel sits right in the centre of Queenstown.
Surprisingly private and quiet despite its location, the hotel is within easy walking distance to the many bars, restaurants, cafes and shops that Queenstown has on offer.
Featuring 13 luxury ensuite rooms and a private library, The Dairy also offers visitors personalised experiences including a private chef and an on-site spa.
The Old Ferry Hotel
Originally a hotel on the banks of the Shotover River, The Ferry was built by local ferryman Frederick Foster in 1863 to service the influx of travellers heading to Queenstown in search of gold.
When the first bridge was built across the Shotover it conveniently brought all its traffic past The Ferry Hotel too. Tragically, the original hotel was destroyed by fire in 1872, but it was quickly rebuilt and continued to service customers until 1912, when the old bridge closed.
Three years later a new bridge was built further upstream in 1915, and the hotel was promptly cut in half and moved by traction engine to its present-day location.
There, it continued to operate as a hotel until 1971, when another new bridge was built close to the hotel's original site. With its owners not keen on moving the old building again, the hotel finally served its last drink.
The Ferry began welcoming visitors again in 1994, when it opened as a boutique bed & breakfast. Now offering a peaceful rural setting, an easy drive from Queenstown and its surrounding suburbs, the heritage building features plenty of photos that document both its history and the history of the region.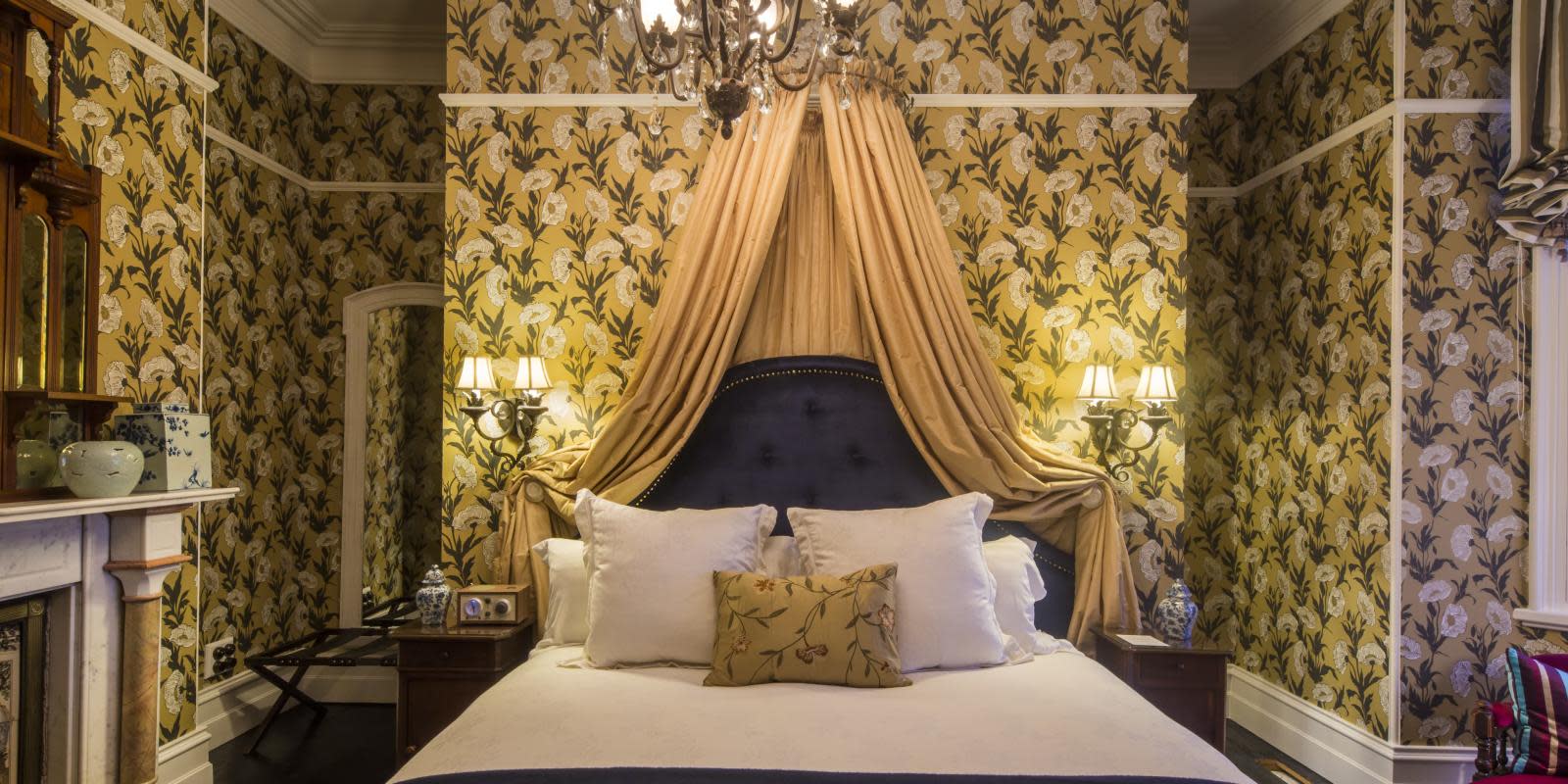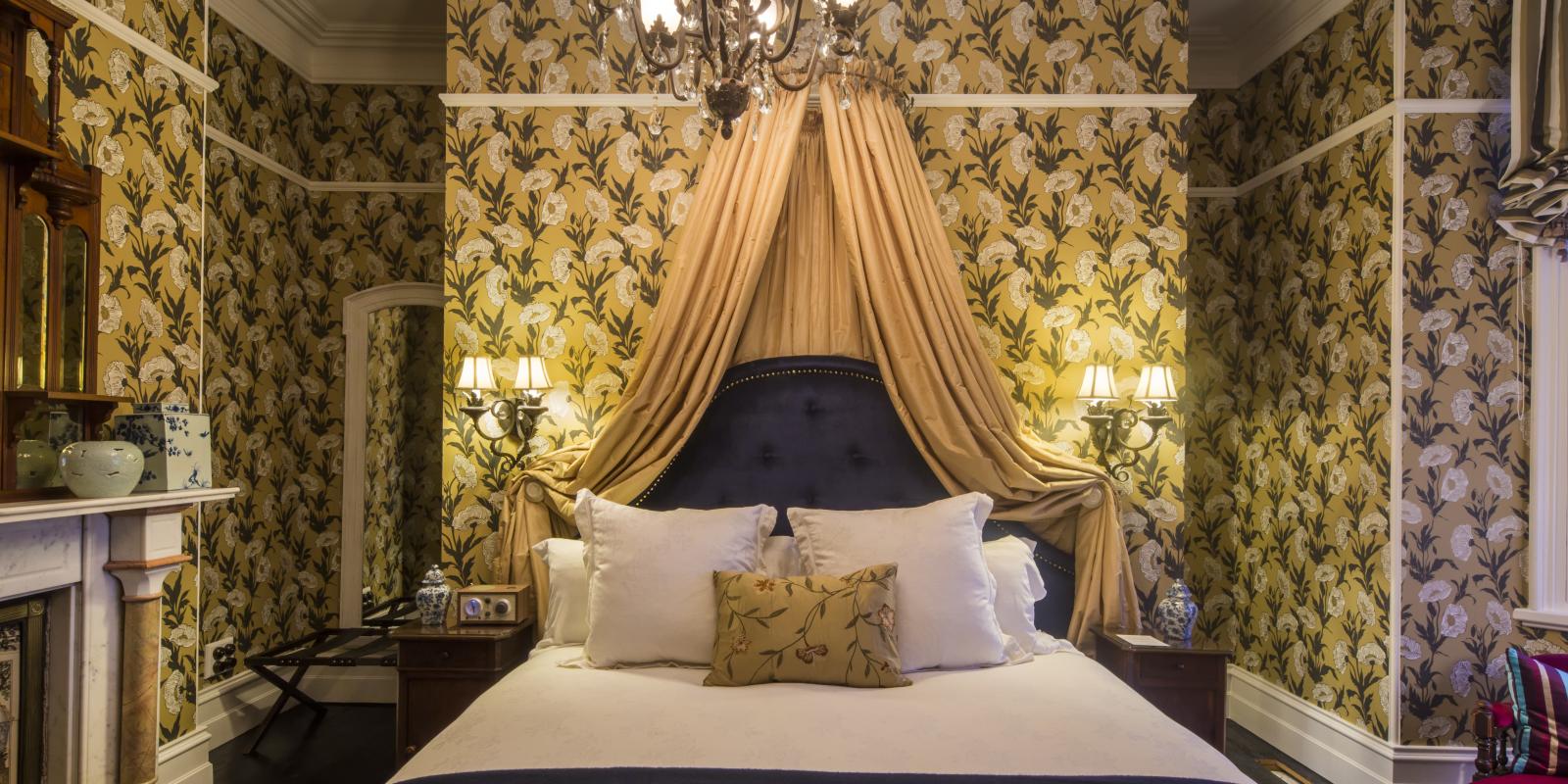 Hulbert House
Hulbert House is a beautifully restored luxury Victorian villa, with a history as colourful as its beautiful rooms that dates back to 1888.
Situated within walking distance from Queenstown's vibrant centre, Hulbert House was built during the height of the Otago gold rush era by Queenstown gold trader, Horatio Nelson Firth. 
When Firth was jailed for embezzlement, his wife began running the property as a guesthouse. Eventually, it also enjoyed life as a maternity home, and later, a nursing home.   
Superbly restored by renowned New Zealand designer Neil McLachlan, each of the six unique suites have been named after someone of significance to the boutique hotel. All suites offer stunning views overlooking Lake Wakatipu and Queenstown.
Ornate chandeliers and enlarged, framed historic photographs from Queenstown's gold rush era feature throughout the house, and all furniture and decor is imported from France.
Commitment to the environment, the luxury lodge also features a worm farm to help compost organic waste material and a kitchen garden which provides its chefs with fresh, seasonal food all year round.
Historic Stone House
The Historic Stone House was built in 1874 for the Mayor of Queenstown, Thomas Betts. Beautifully preserved, this heritage building features three boutique apartments that are just a short two-minute walk from the centre of Queenstown. 
With stunning Queenstown views, and a hot tub in the garden, this landmark historic house combines old world charm and traditional 1870s architecture with the 21st century comforts you would expect to find in quality accommodation.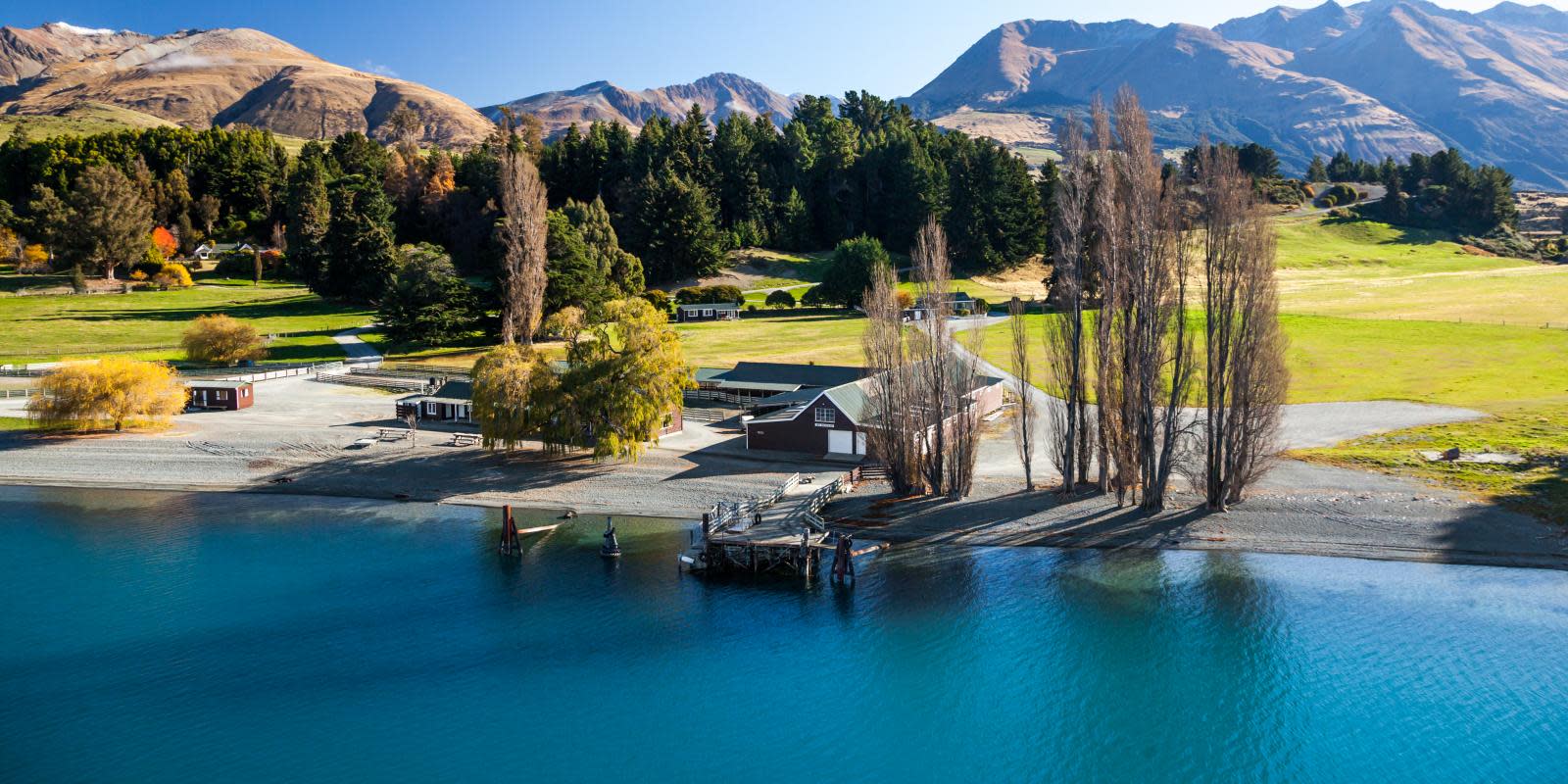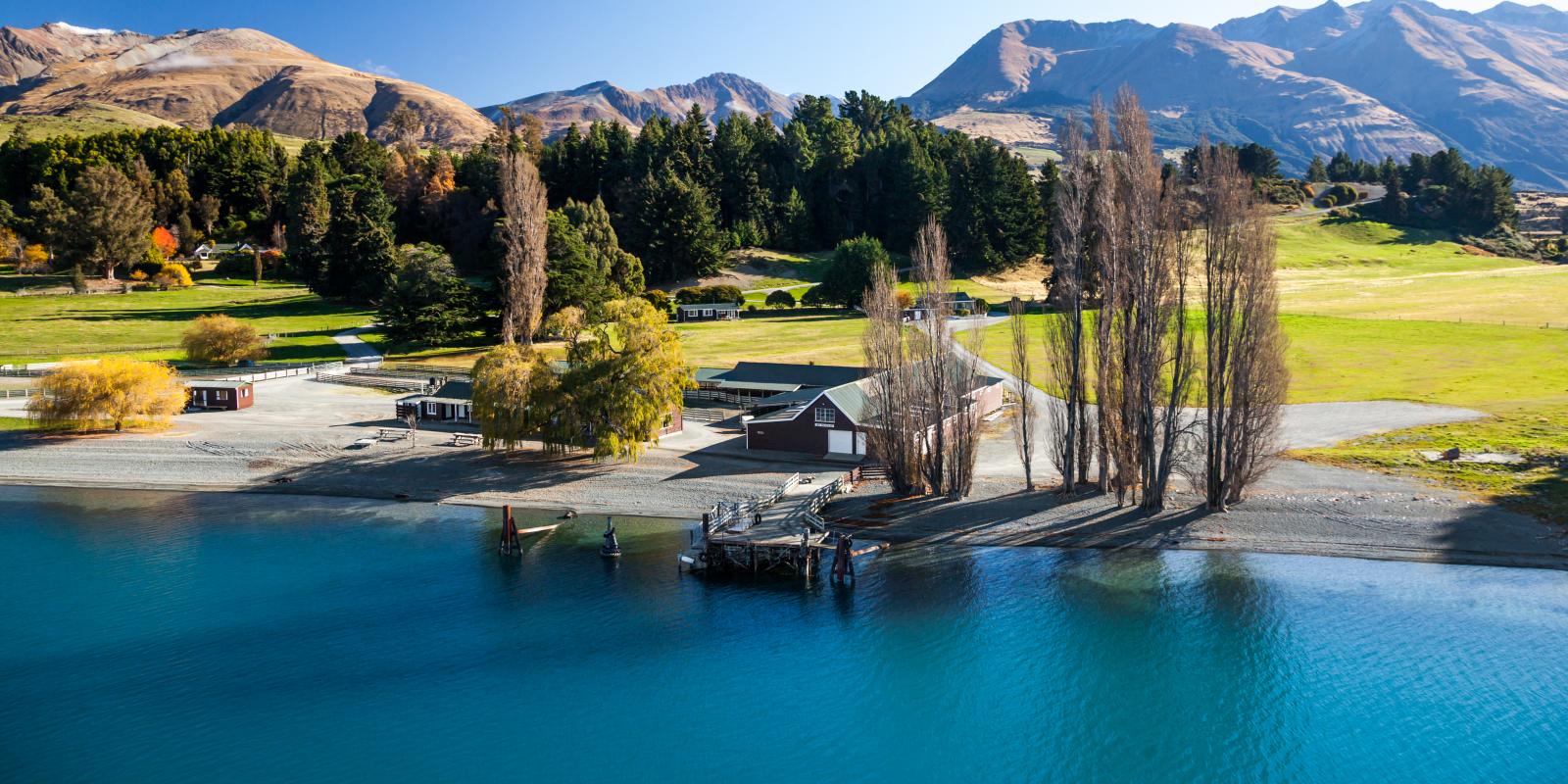 Mt Nicholas Station
One of the most historic and largest stations in New Zealand, Mt Nicholas Station dates back to the 1860s and spans 100,000 acres (40,000 hectares), from the shores of Lake Whakatipu to inland Southland. 
With its towering mountain peaks, glistening lakes, beautiful river valleys, native forest and fourteen kilometres of beachfront, Mt Nicholas offers guests a large range of experiences.
These include mountain-biking, hiking and heli-adventures. The family-run, fully operational high country station also offers farm tours. 
Due to its relative isolation, the station is largely self-sufficient. Hydro-electricity is produced on the farm and established gardens, free-range hens and farm-raised high country meats provide all the fresh and seasonal meals on the station.
The refurbished White's Bay Cabin offers spectacular panoramic views of the lake and mountains, and dining options include a family dinner with the hosts, gourmet meals delivered to the cabin, or delicious picnic hampers.
Larger groups up to 20 can also be accommodated in The Shearers' Quarters, which is also situated right on the lakefront.
New Orleans Hotel
The only historic hotel still operating in Arrowtown, the New Orleans Hotel was established in 1866 within four years of gold being discovered in the Arrow River in 1862. 
Originally known as Fox's Diggings after early goldminer William Fox, the Arrowtown settlement had swollen to an estimated 6,000 people by January 1863 and contained numerous hotels. 
By the late 1870s only six hotels remained, including the New Orleans. The hotel eventually became the Central Hotel in the 1920s, but its name was changed back to the original in the 1970s.
The hotel offers easy access to the historic precinct of Arrowtown, including the Chinese miner's village, a short walking distance away on the banks of the Arrow River.
Offering a range of 3 and 4-star accommodation and some stunning views of the Arrow River, the hotel also serves traditional pub fare from its in-house bar and restaurant.
The only historic hotel still operating in Arrowtown, the New Orleans Hotel was established in 1866 within four years of gold being discovered in the Arrow River in 1862.