Making Trax
Website: www.makingtrax.co.nz
Phone/WhatsApp: +64 211 983 091
Email: jezza@makingtrax.co.nz
Makingtrax is a not-for-profit founded by adaptive adventure consultant Jezza Williams to grow inclusive tourism in New Zealand. Their directory of inclusive adventures is a great place to start planning your visit to Queenstown.
Jezza was leading canyoning tours in the Swiss Alps when an accident left him tetraplegic. He wasn't going to let his disability stop him from getting out there and experiencing life. But when he started trying to book adventures, he was disappointed by the lack of opportunities and infrastructure for folks with access needs.
When he discovered one in four Kiwis, and around 650 million people worldwide, have a disability, he knew his mission was to open the world of adventure to everybody.
Making Trax organises private adventure tours inclusive for all abilities, tailored to y your needs and interests. Queenstown adventures include tandem paragliding, indoor skydives, the gondola and luge jet boat rides, canyon swing, and a Milford flight and cruise. You can even learn to paraglide yourself.
Making Trax tours include your own adaptive travel consultant to organise your travel plans, a friendly local guide and driver, fun accessible accommodation, and transport in a comfortable, accessible van, including airport transfers, travel to all activities and drop-offs to restaurants, cafes and supermarkets.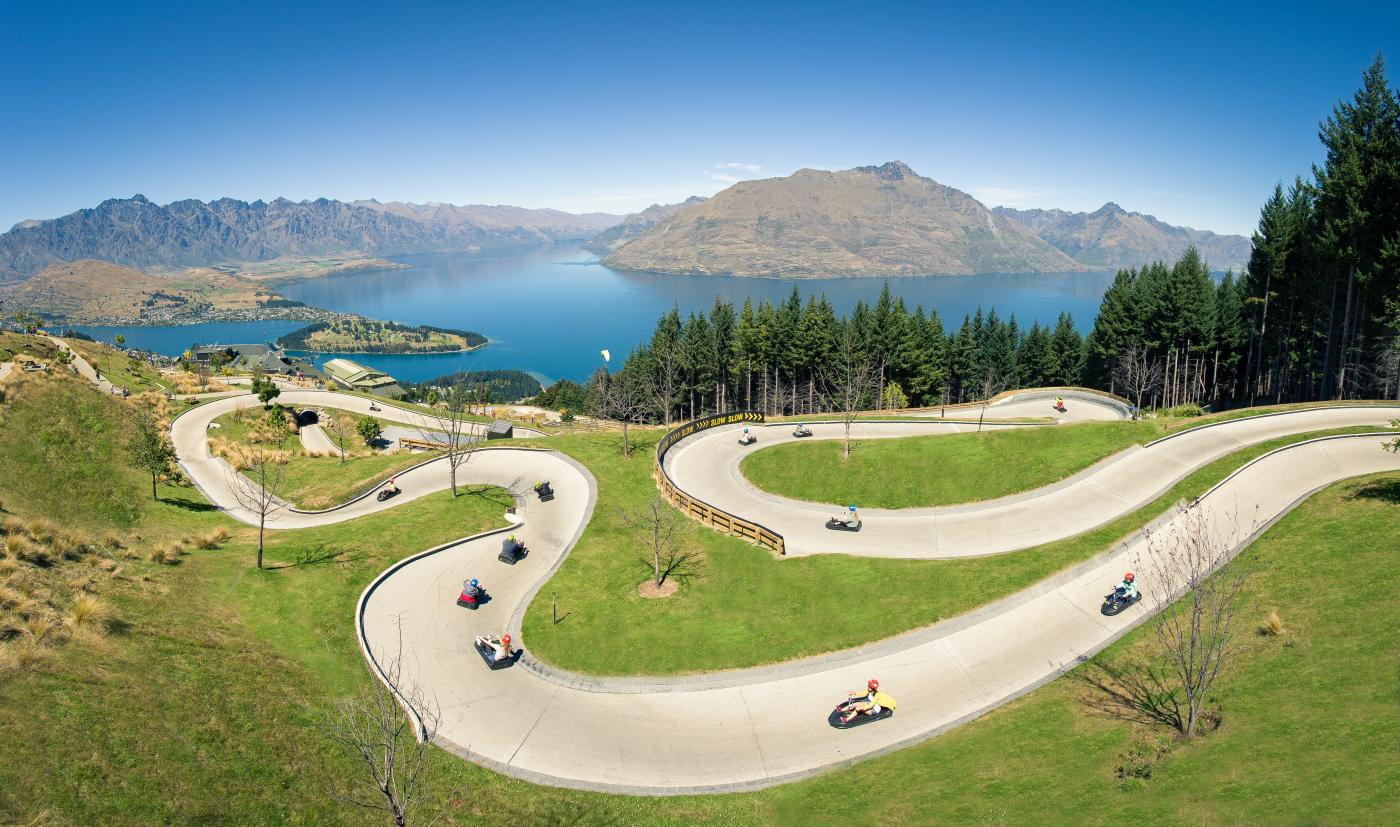 Skyline Luge
Accessible Kiwi Tours
Website: toursnz.com
Phone:  + 64 7 386 7971
Email: toursnz@toursnz.com
Accessible Kiwi Tours are all about meeting the needs of mature travellers and people with special access needs. They specialise in small group tours at a gentle pace. 
Their South Island tour spends a few days in and around Queenstown visiting Cardrona, Arrowtown and Milford Sound. Adventures include jet boating, a visit to gold mining country, a ride on the gondola, a trip on the TSS Earnslaw, with dinners at Walter Peak High Country Station and the Skyline Restaurant. You can also book a personalised tour with a bespoke itinerary, so you can spend even more time in Queenstown exploring all the accessible adventures we have to offer.
Their tour packages include arranging your itinerary, accessible accommodation, breakfasts and some evening meals, accessible transport, attractions and activities, mobility aids, and support whenever you need it.
Founders and hosts Annette Arends and Roger Newman are known for their hospitality. Glowing testimonials talk of their good humour and the warm atmosphere on their tours that feel as if you're travelling with friends. If you're younger, or you fancy a more adventurous tour, sister company Accessible New Zealand ups the pace.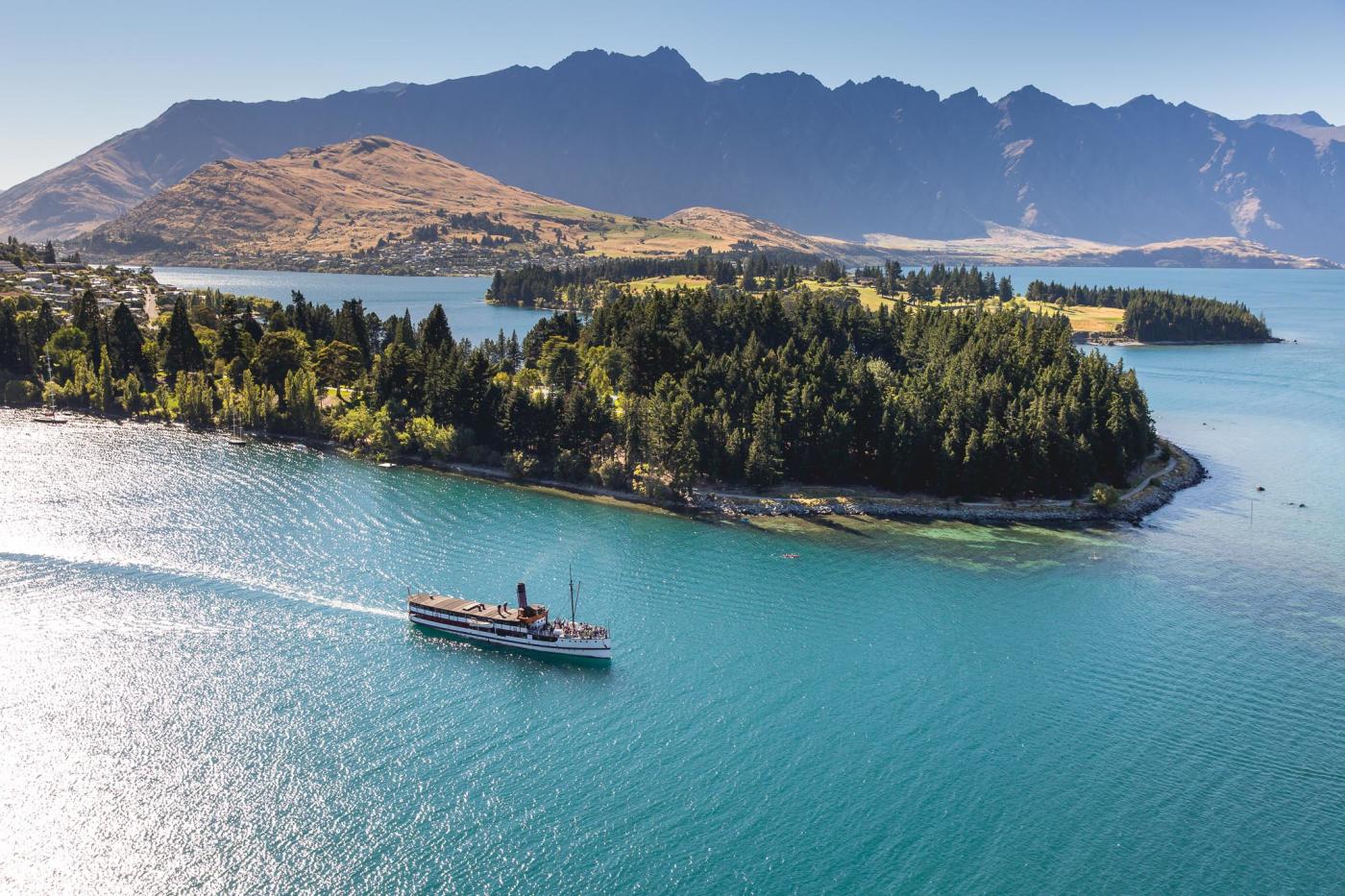 TSS Earnslaw Vintage Steamship
Accessible New Zealand
Website: accessiblenz.com
Phone:  + 64 7 386 7971
Email:  info@accessiblenz.com
Brought to you by the owners of Accessible Kiwi Tours, Accessible New Zealand take away barriers for travellers with physical or intellectual challenges, as well as anyone needing extra care and time to make your travel dreams a reality.
Their South Island scenic tour makes Queenstown basecamp for three days of adventure including bungy jumping, jet boating, a trip to Milford Sounds, and a cruise on Lake Whakatipu. They also offer personalised itineraries, where you can explore more of Queenstown's attractions, from New Zealand's best golf courses to Gibbston Valley wineries. They'll also take you to events, so if there's a festival on or some live music you like the look off, Annette and Roger will make sure you're in the front row.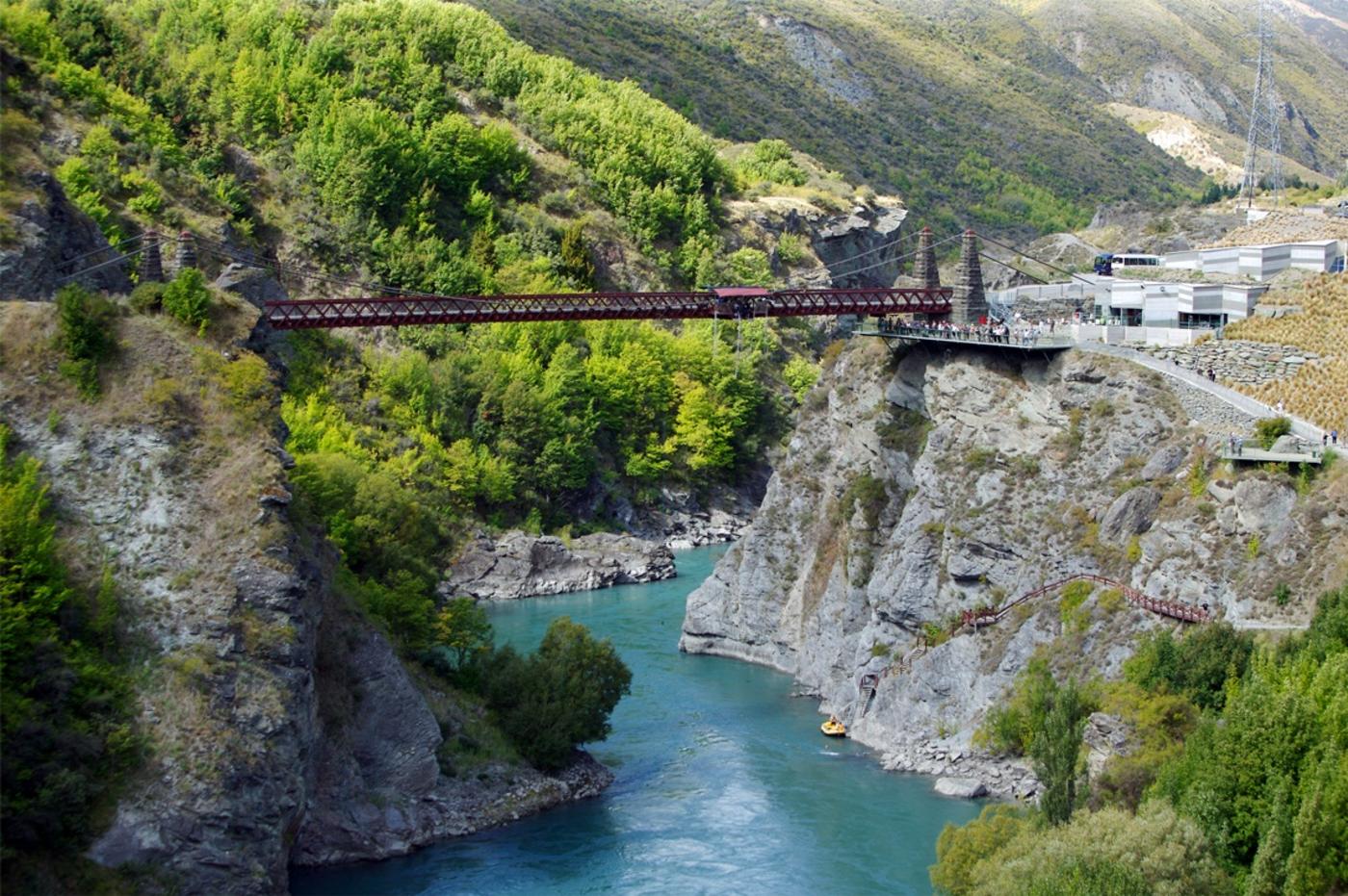 Kawarau bungy bridge
Ability Adventures New Zealand
Website: abilityadventures.co.nz
Phone:  + 64 27 324 0003
Email: info@abilityadventures.co.nz
Ability Adventures specialise in accessible tourism for travellers with disabilities. Whether you have a physical or cognitive disability, they provide personalised itineraries, private tours, equipment hire, and full support along the way.
They promise an adventure delivered at your pace tailored to your needs, including mobility support, sighted guiding and a sign language interpreter for travellers with sensory impairments.
All their tours are bespoke, so you can customise your own Queenstown itinerary. Discover our alpine National Parks and explore our accessible hiking trails. Take a winter trip and go skiing at Coronet Peak or in the Remarkables. From bungy jumping to bird watching, farm visits, fine wines, flightseeing, and fiord cruises, the Ability Adventure crew will make it happen for you. One of our favourites is their tandem cycling tours, perfect for people wanting to explore the Queenstown Trail, who are blind, vision-impaired or have limited mobility. They can even organise you a self-drive itinerary and make all your booking arrangements, so you can relax and explore.
Your host is Marina Hanger. She has a wealth of experience showing travellers a good time, including co-founding one of New Zealand's first eco-tourism companies, planning and leading wilderness adventure programmes for blind and visually impaired people. Marina loves seeing people of different abilities and ages getting out there enjoying travel just like everybody else.