What is your connection with Queenstown?
I moved here in 1979. It's been home. I've spent extended time working overseas and travelling but as I say, this is where my dog lives and where all my parking fines get sent: the definition of home.
I studied Landscape Architecture at Lincoln University and did my Masters on ski resort development. My first job was to come to Queenstown and supervise the building of The Remarkables Ski Area. That was an appointed position to manage the development from an environmental impact side. I had studied ski area design and planning and spent time overseas working on some bigger projects like Whistler in Canada.
That got me to Queenstown but the project was delayed for a year or two. Queenstown was pretty small in those days - I think it was 5000 residents compared to the 30-40 thousand today. I was also a mountain guide and so I started a company called Southern Lakes Heli Ski which is still going today.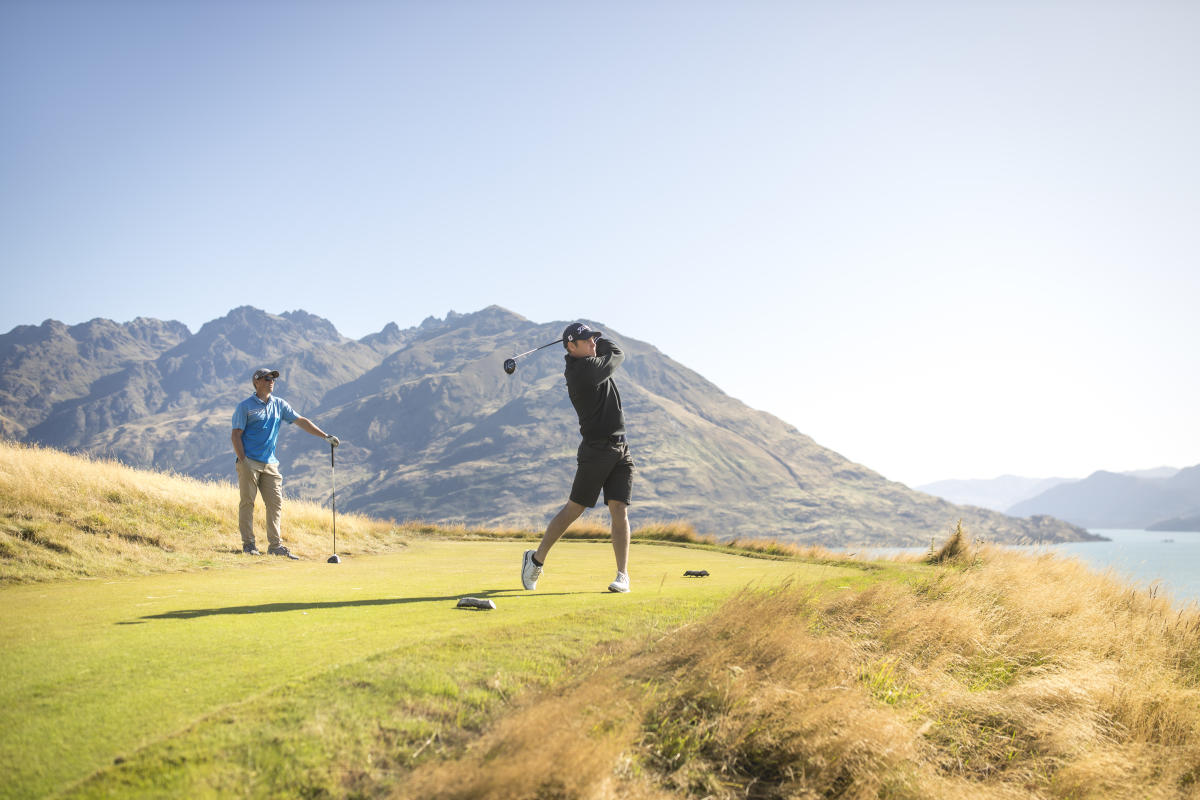 Jacks Point Golf Course 
How did you come to design golf courses?
While The Remarkables was getting started up, I was exercising my mind around unreliable snow patterns and I worked on a golf course project with Arnold Palmer at Walter Peak. That spurred my interest, in not just ski resort but golf resort planning.
I came up with the idea of developing Millbrook in the late 80s. That was how I got into golf, with Bob Charles in the late '80s and early '90s. Following that I did a degree in Golf Architecture at Harvard.
It was a period of transition from reliance on skiing to bring visitors to Queenstown, to golf as a complement for times when the snow was not dominant. We had a bad winter in '96 and that was when I realised golf would be a great ally to the winter attraction of the town. That was also around the time the wine industry began, created by opportunities and diversifying the attractions of the area. Up until then, Queenstown was pretty much seen as a place for either winter skiing or a Kiwi summer holiday.
How did Jack's Point come about?
After doing Millbrook, I looked at Jack's Point land. The then-owners were keen on the idea but it was a bit early, so in '92 we made a submission to the District Plan Review saying this area could be suitable for accommodating some of the urban growth of Queenstown, but also for golf amenity and community and a golf course.
That sowed the seed. It wasn't until 2000 when there had been a few other projects that the time seemed right to initiate Jack's Point.
We had a quick passage through all the approvals, which was pleasing, but we were quite respectful to the land and how we were going to manage and protect the open spaces.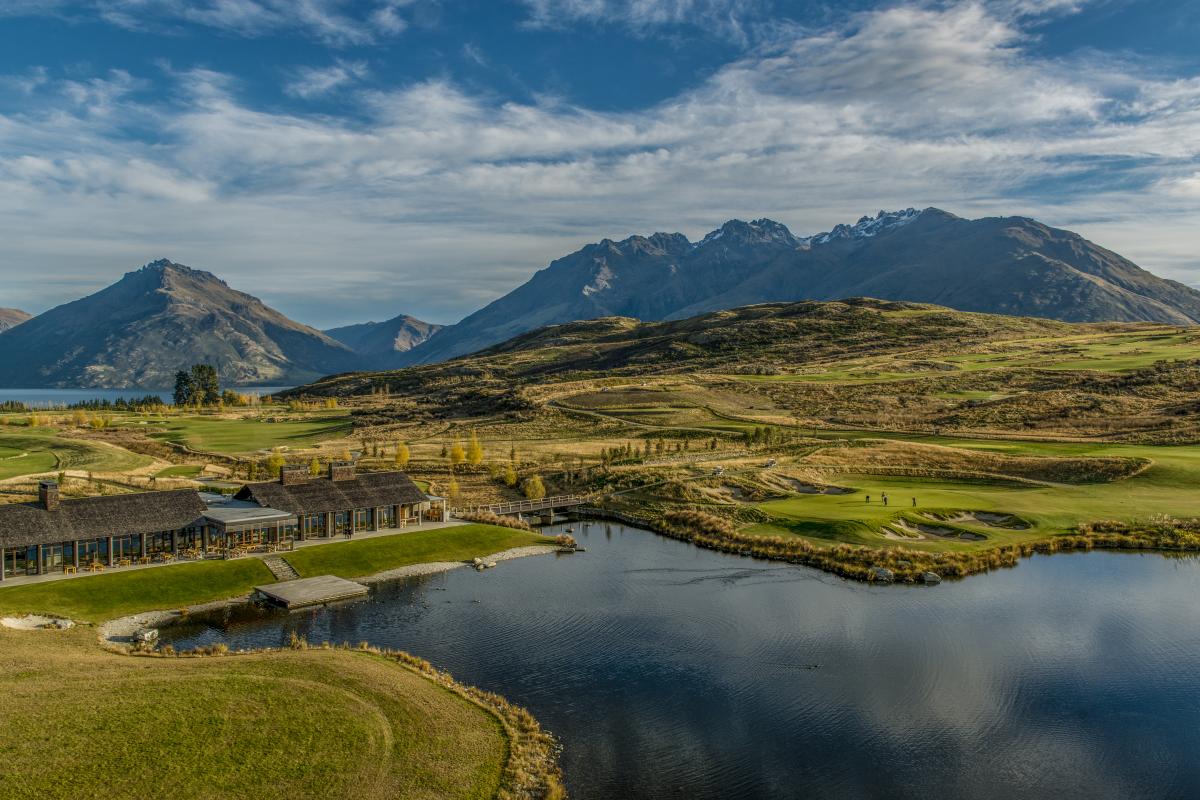 Jack's Point Clubhouse
What is the most special thing about Jack's Point for you?
The landscape here is wonderful and rich because of all the glacial formations, so you've got lovely relief for topography work and outcrops of schist rock together with a dramatic backdrop and setting. On one side, magnificent lake and mountain views, and on the other, The Remarkables. So that creates a great setting for the course.
But what makes a great golf course is the use of the natural topography and the excitement of presenting golf holes in those settings to reward a good golfer. Jack's had a very big acreage so the first thing we laid out was the golf course. We gave the very best of the lakefront land to the golf holes and that was a key part of why the course itself is so much loved. It's a combination of the lovely glacial terrain and setting. Golf courses - a bit like wine - flourish and prosper on the right terrain and setting. Jack's offered us both.
Do you have a favourite hole at Jack's Point?
I do have a favourite because it has some great history and it's very distinctive: hole 15. It has a very long stone wall stacked to keep the sheep off the fairway. The schist stone wall gives it an identifiable sense of place.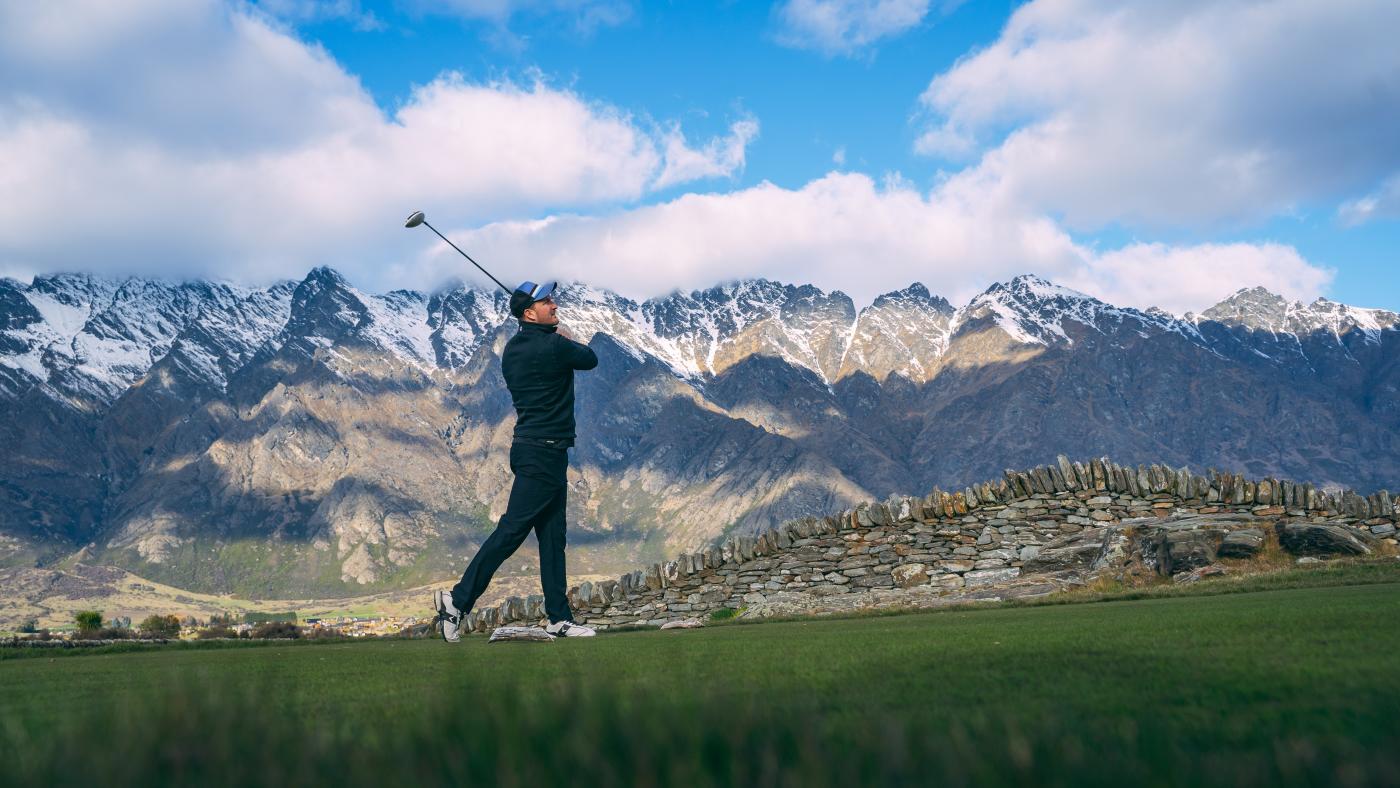 Hole 15, Jack's Point
Were there challenges in creating the course?
There are always challenges finding the way through rocky terrain without requiring massive work and the other is ensuring that you get as much of the natural soil cover to sustain great grass - good fairway quality - and we succeeded with that. Simon Forshaw, our golf superintendent, has won a lot of awards for the quality of the maintenance. The challenge is to work with the natural patterns of the land so you don't have to artificially rebuild it.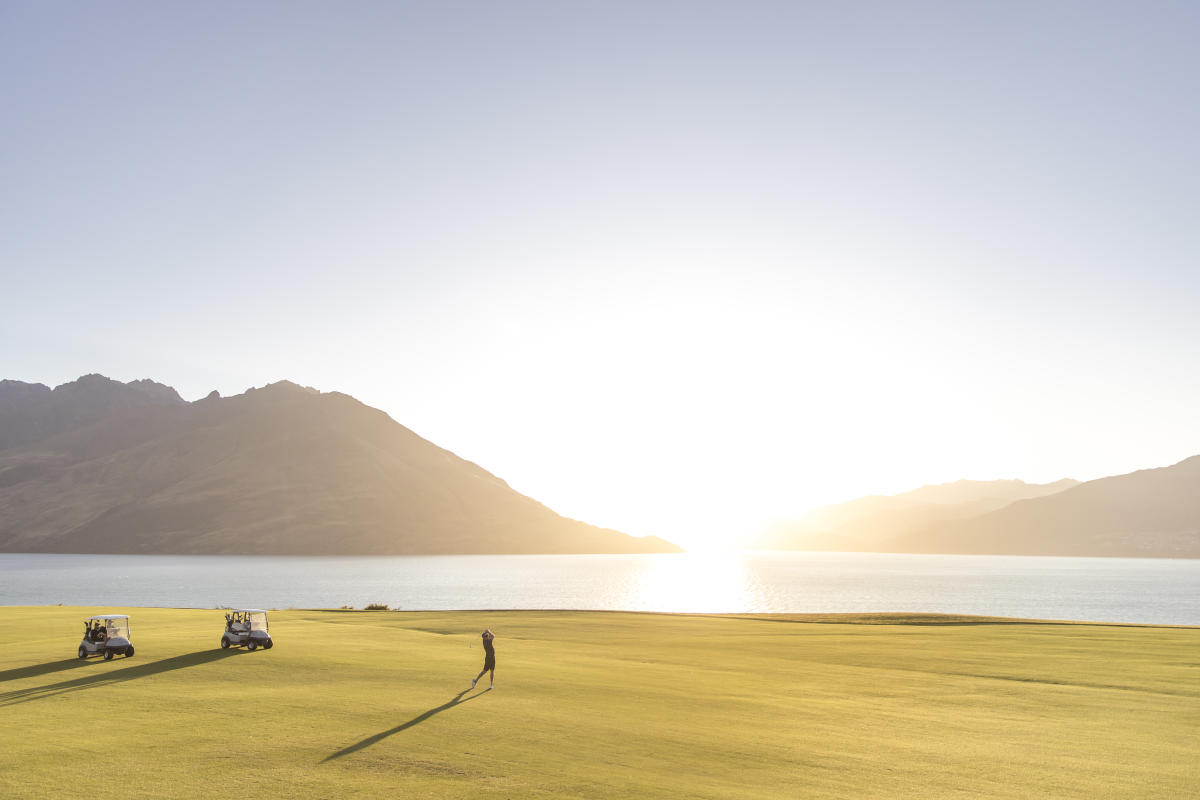 Jack's Point Golf Course in summer
How do you feel about Queenstown as a golf destination now?
Jack's Point has been named 'New Zealand's Best Golf Course 2020' at the World Golf Awards, which is the result of a great team. The importance of golf for future tourism here is very real. When I first moved here, we didn't have a wine district or a golf destination at all and those are things that have put Queenstown on the map for many visitors. It's very important as it creates the right sort of visitor profile for us. People stay longer, interact more and they will often make repeat visits.
That's the essential thing - when I did Millbrook, I knew we needed three or four more courses. I did The Hills after Millbrook and Jack's. And we're starting one at Glendhu Bay in Wanaka. Together with the two great club courses - Queenstown Golf Club and Arrowtown Golf Club - this creates the right number of courses to make it worthwhile to travel from overseas or from other parts of New Zealand for a week or two of golf. Golf has been a significant addition to the Queenstown suite of activities.