The call of the peaks
Hamish's love for the wild places started young. He says, "I was always into the mountains. Ever since I was a kid, nature appealed. I did my first multi-day race when I was 15. I left on Friday after school, spent the whole weekend in the mountains, and came back on Monday having barely slept. I've strong memories of wandering around that day at school very tired, but thinking, you guys have no idea what I did on the weekend. It was empowering to discover how far I could push myself."
"My high school in New Plymouth had a very active outdoor education program. We had a progressive headmaster who valued endurance endeavours. That was important because I saw I didn't have to follow traditional pathways. I could do other things, and that would still be respected."
"Adventure racing felt like an easy thing to step into because there was a structured pathway. People were making careers as multi-sport athletes and I could see how if I kept at it, I'd end up there too. However, even as a kid, I had this yearning to go on more adventurous trips into the mountains, it's just that back then I didn't know how."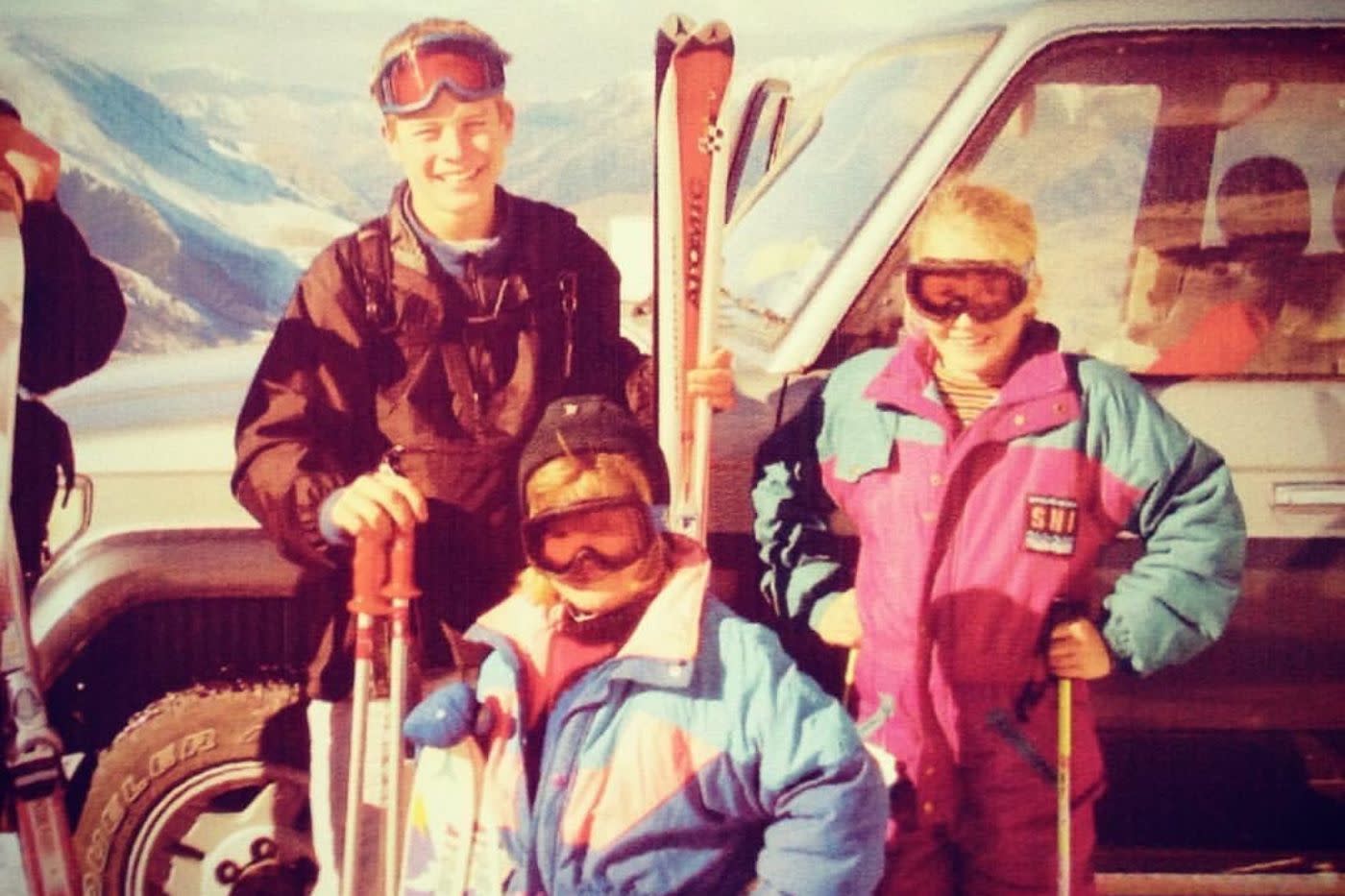 Young Hamish (left) ready for a day of skiing 
Five years on the international multisport racing circuit
Hamish left school and went to Dunedin to study geology. For a while student life took centre stage, but by his second year, he was feeling the adventure racing itch again.
"I entered the Coast to Coast because when you're a Kiwi, that's the big race everyone wants to do. And then I pursued event racing quite seriously for about five years. I went to China numerous times to race as part of a team of four because the adventure racing scene is big there. We were a really strong team of great friends, and we did well, even winning one of the biggest races, the Wulong Mountain Quest, which is considered the unofficial stage adventure racing world championship in the multi-sport scene."
Hamish lived a semi-professional racing life. "I still had a job, but I was able to make a bit of money from the racing and have a really good time. The prizes weren't huge, but we were able to go away, do these events and come back with more in the bank than when we left. I felt like I was living the dream, doing this thing I really liked and making ends meet."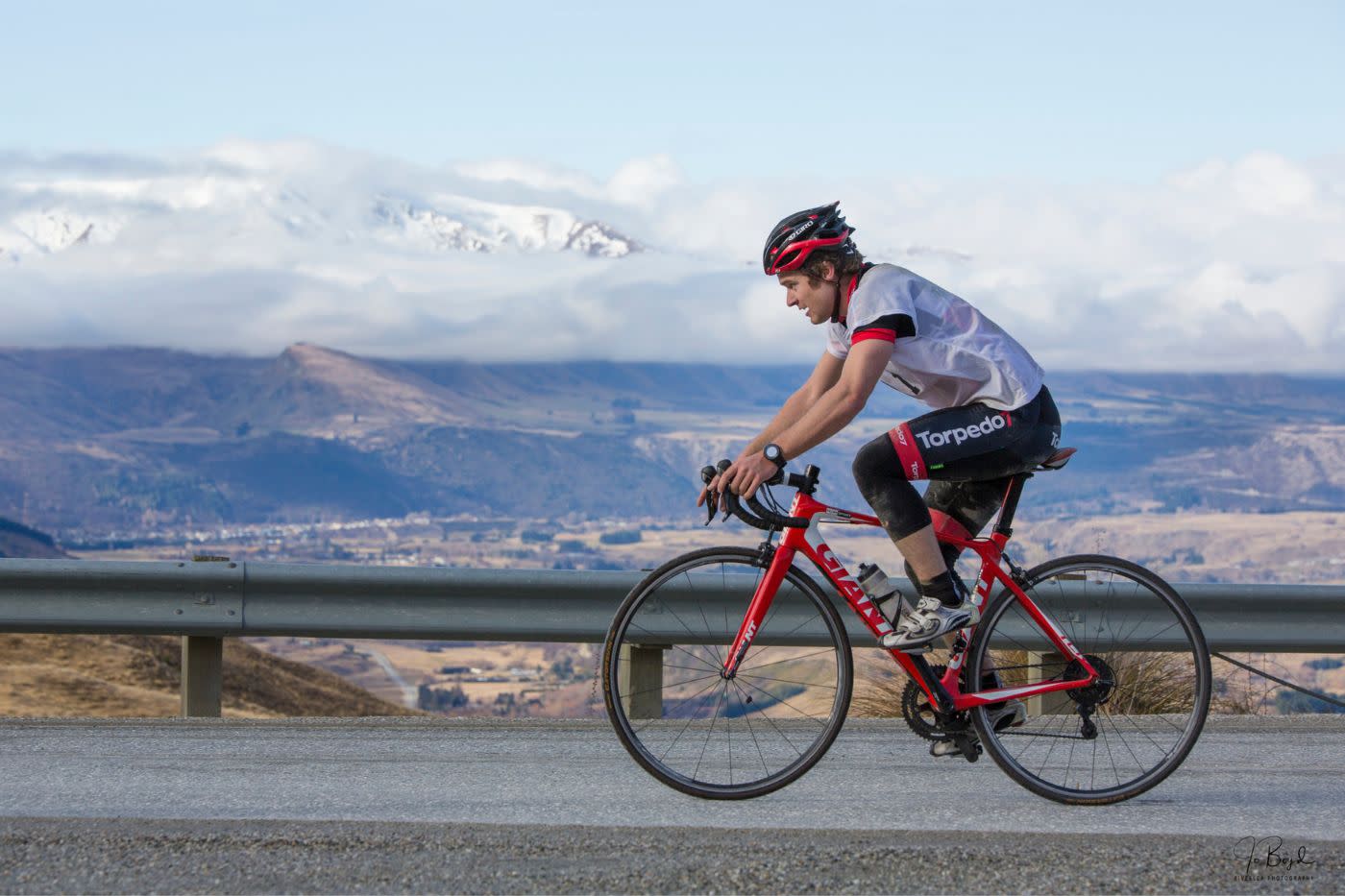 Hamish competing in the Peak to Peak multisport race, Coronet Peak
Adventures beyond endurance racing
In 2016, a fateful meeting put Hamish on his path to becoming a Queenstown local. "I was on a training camp for the Coast to Coast and this guy called Steve Norton came to coach us on paddling. He'd just started a cycle touring business in Queenstown called Around the Basin. We got on well and he offered me a job. At first I laughed because I was going to China, doing these races, and I thought I'd cracked the code. But I kept coming back to the idea, thinking combining bike tours with racing would be a nice fit, so about six months later, I became Around the Basin's first employee."
Moving to Queenstown marked a greater shift for Hamish. "After a few years racing, my longing for off the beaten track adventures in the mountains continued to grow. My focus shifted away from the structure of multi-sport events. I'm far more interested in designing my own adventures to have the true freedom of the hills."
Hamish feels fortunate to have friends as climbing mentors. "With mountaineering, mentorship is a big part of the equation because there's not the same structured pathway as there is with multisport. Having someone to show you the way is an advantage, and I did courses like avalanche risk management to understand the alpine environment in all different conditions."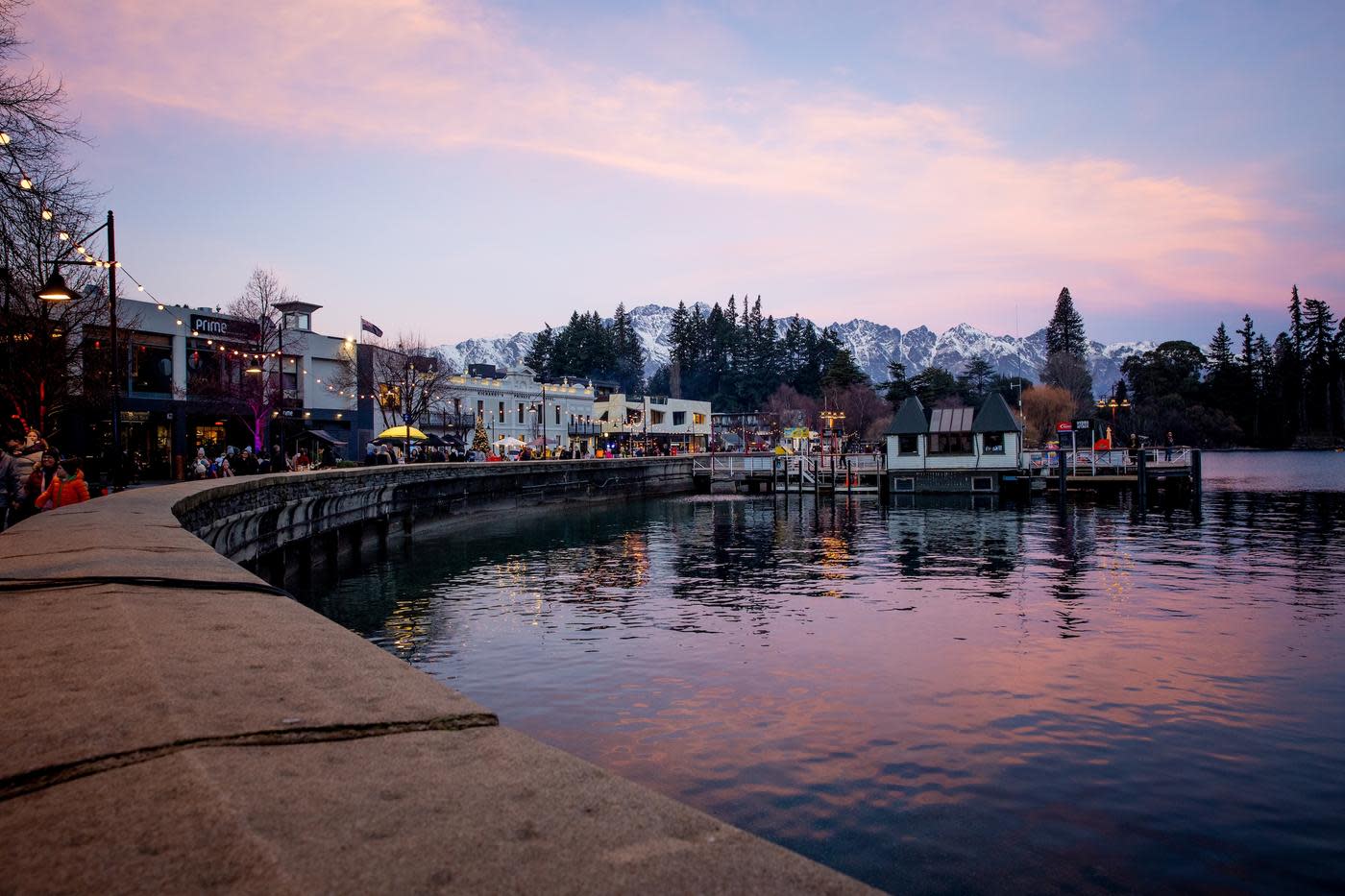 Queenstown waterfront in winter
Conquering New Zealand's 24 tallest mountains in 31 days
In 2021, Hamish's friend and climbing mentor Alastair McDowell proposed an incredible adventure. "He wanted to climb the 24 highest mountains in New Zealand in under a month, and to link all the peaks above 3000 metres by human power alone. Only a handful of people have climbed all the 3000 metre peaks. Most do it over a lifetime. About 30 years ago, a party managed to do all 24 in a winter season, but until 2021, no one had pulled the feat off in under three months or purely under human power."
23 of the mountains Hamish and Alastair had in their sights are located in Aoraki Mount Cook National Park, close together, yet in unforgiving technical terrain. The duo began their journey on the West Coast, moving through the ranges linking the peaks. It took them three and a bit weeks to climb 23 peaks. Then they biked from Mount Cook Village to Wānaka, scaled Mount Aspiring, and finished their epic odyssey in exactly 31 days.
Hamish recalls, "Most days we were waking up at midnight to make the most of firm, frozen conditions on the glaciers. The journey had so many things that could go wrong, yet somehow we managed to keep going. We'd move in gaps between bad weather, and make it to a hut just as the next storm closed in. We spent days hunkered down in atrocious conditions, then suddenly we were clear again with three days to make up ground, knowing if we tried hard, three days were just enough. We moved fast enough to capitalise on those windows of opportunity. But when you're in this environment, you're at the mercy of nature, so for it all to line up still seems so unlikely."
"They were long arduous days, but there were amazing rewards. I remember standing on the peak of Malte Brun towards the end of our journey through Aoraki National Park. We'd started climbing just as a snowstorm was starting to clear, so we had very little visibility until we were above the cloud. And as we gained the summit, we realised the only peaks we could see above the great sea of cloud were the 3000 metre giants, the mountains we'd already scaled, and the few we had left to climb."
Watch the trailer for Enchainment, the short film documenting the expedition.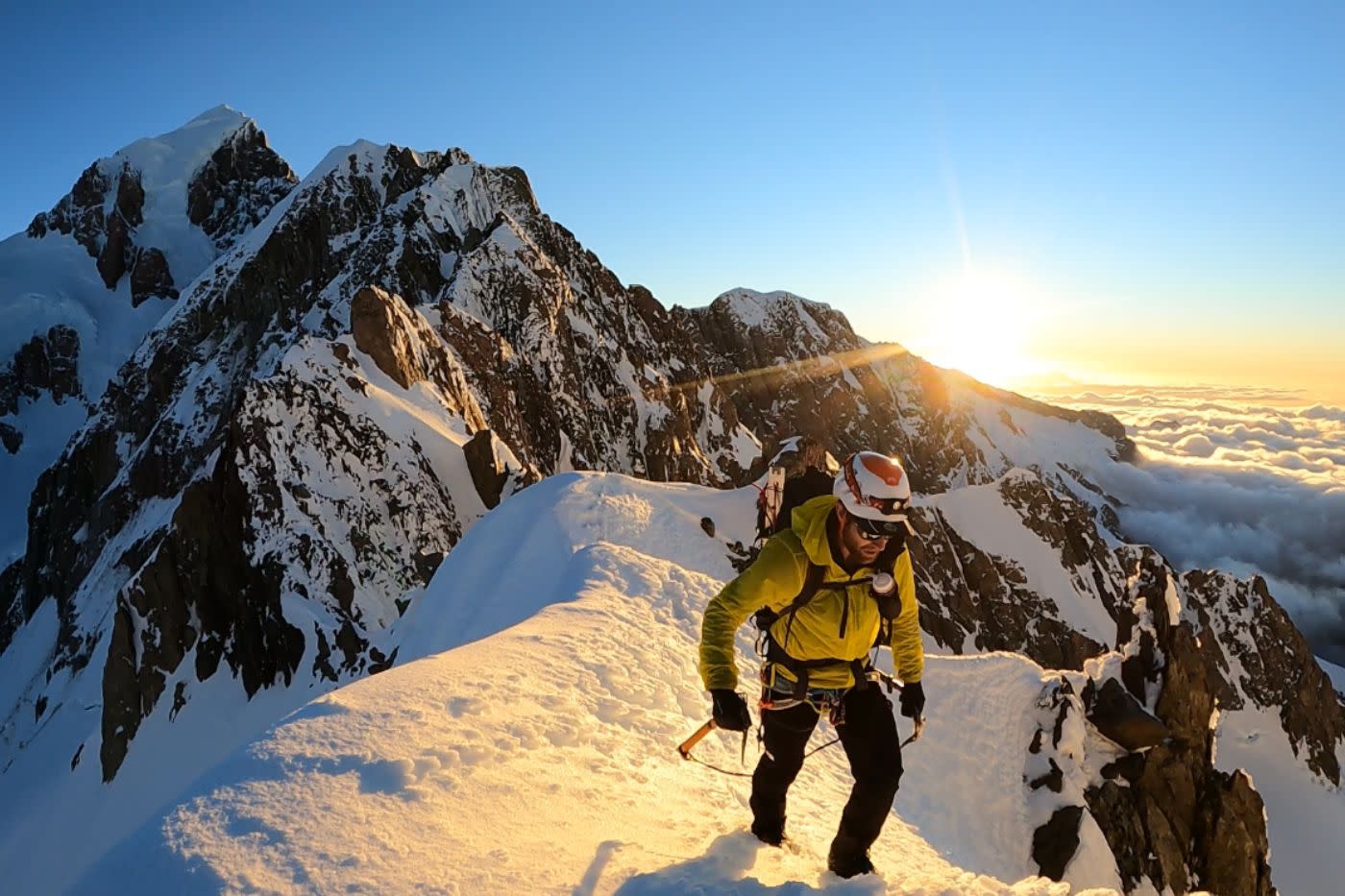 Mountaineer, Hamish Fleming, during his push to climb all 3000m peaks. Credit: Alastair McDowell.
Queenstown winter wilderness
Hamish is now joint owner of Around the Basin with Lisa Cooper and Steve Norton. Initially, Queenstown attracted him as a great training ground for adventure racing. Then he fell in love with the Queenstown lifestyle. "Queenstown is an amazing place to live and working in tourism is fun. But what makes Queenstown really special is it has a lively, positive vibe, and all sorts of options for wining and dining, but you can walk out of town up onto Ben Lomond and there's no one around. Queenstown is the hub, but there's endless wilderness to explore."
"Queenstown isn't pretentious. Anyone can relax here and feel at home. That's why people keep coming back. The Queenstown ethos is to get out there, have an adventure, and then celebrate that adventure. And that's the beauty of this place. A perfect winter day for me might be climbing with friends and then a beer at Altitude Brewing, Atlas Beer Cafe, Searchlight Brewery, or Smiths Craft Beer House, great local bars serving craft beer and good food with a relaxed social vibe."
"One thing many visitors don't know about Queenstown is it's this beautiful winter mountain resort, but we don't get snow in town very often. We have this perfect balance where you're a short distance to the snow, but you can also play in the valley. It's a place for everyone at all times of the year. And there are heaps of ways you can get a taste of wilderness. If you haven't been up to the snow before, get a pass up to one of the ski fields and walk in the snow. Or get out on a bike and explore the cycle trails through wineries. If you wear ski gloves and a puffer jacket, cycling in the cold, crisp, beautiful winter conditions is so invigorating and refreshing."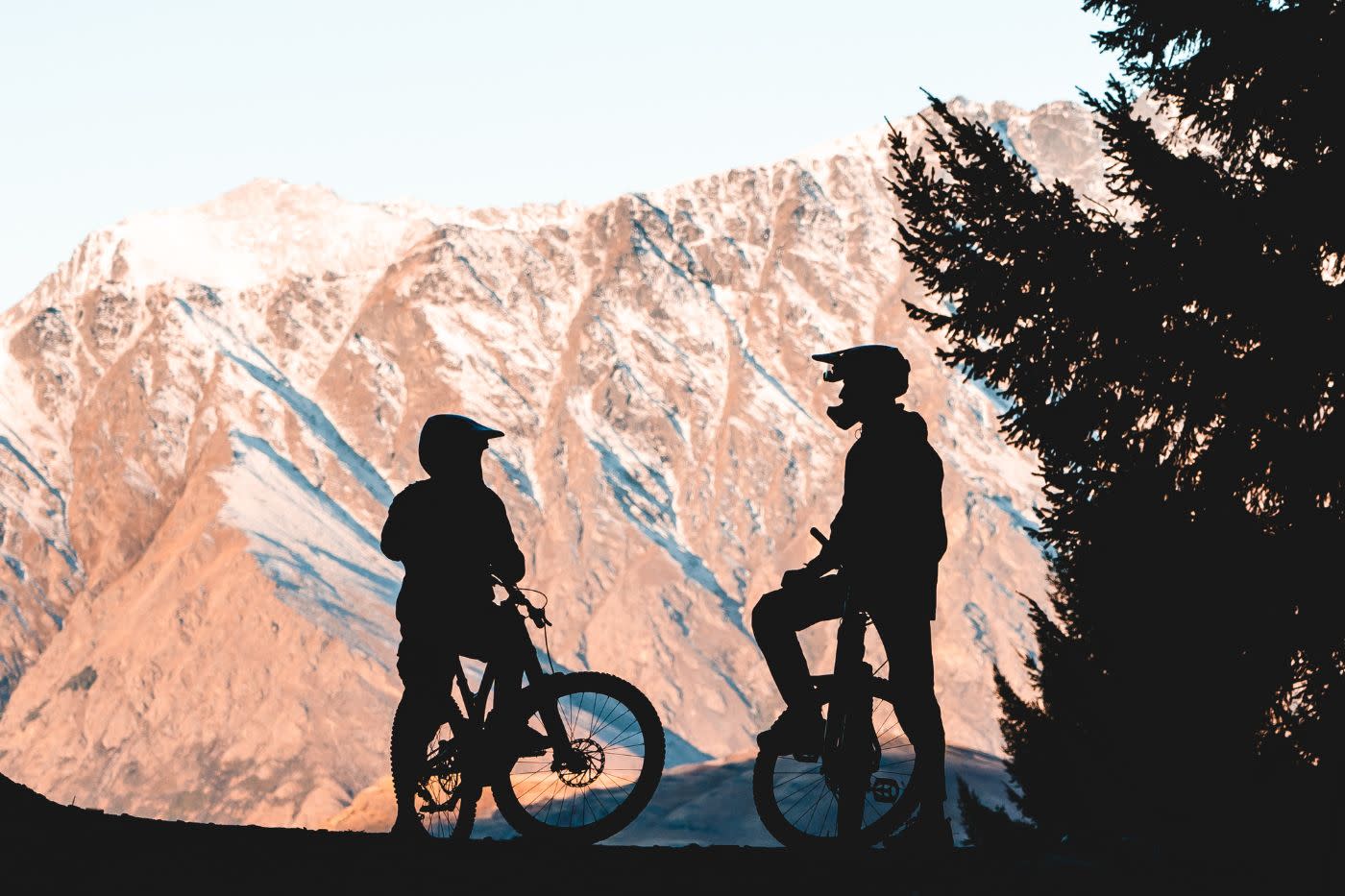 Biking in Queenstown in winter
"From a climber's perspective, the Remarkables mountain range is a special place. There's so much to do, epic ice climbing spots, and backcountry ski touring, and it's all so accessible with road and lift access. Lake Alta is beautiful in the winter when it's iced over. Standing above the West Face at the top of the Shadow Basin lift is pretty unforgettable. An amazing thing you can do with a guiding company is summit Single Cone, the highest point on the Remarkables. You're standing on the highest point over the Whakatipu Basin with views down over the lake and Queenstown and 360-degree views over this massive expanse of wild mountainous beauty."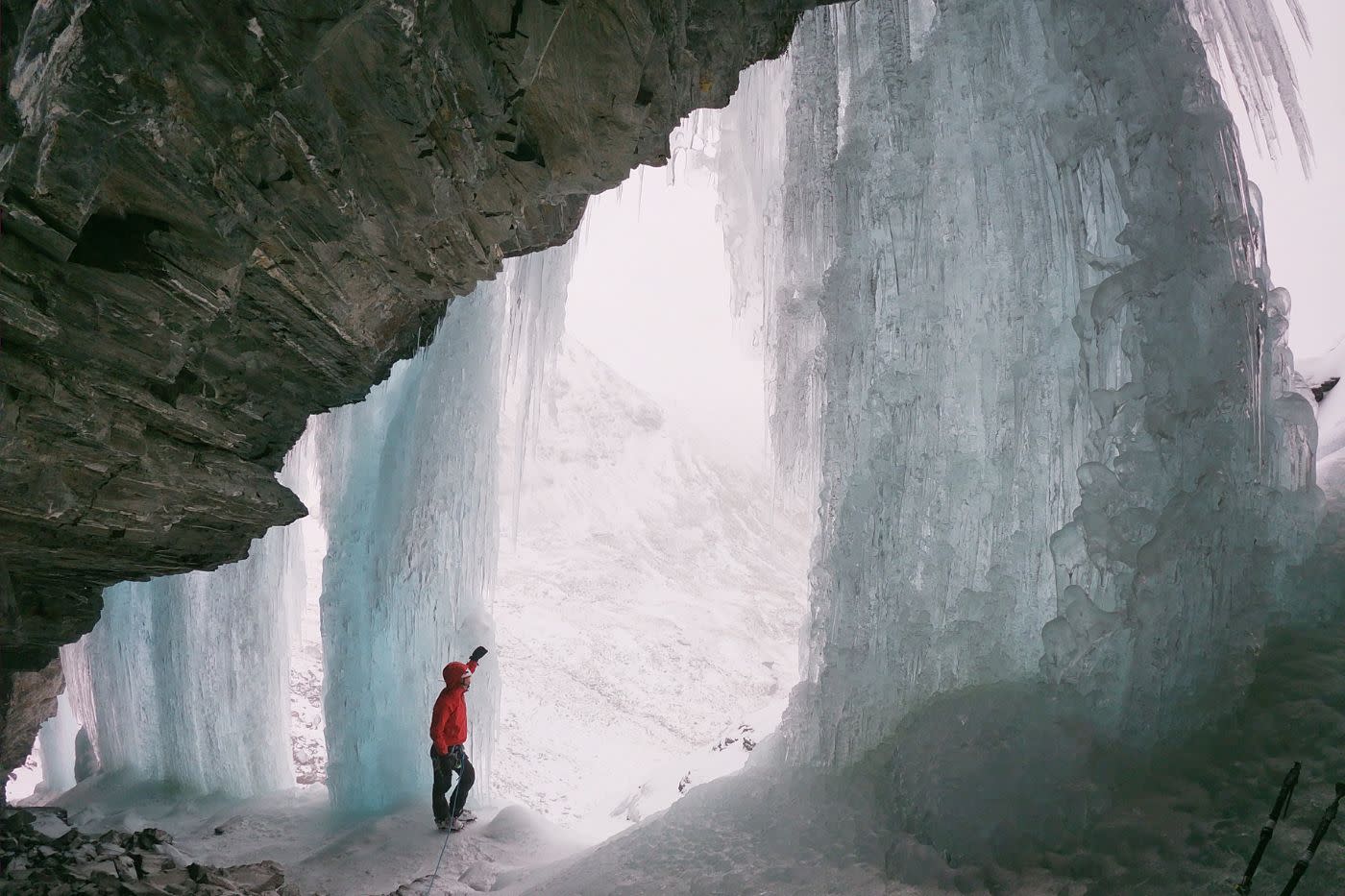 Ice climbing at Wye Creek, The Remarkables. Image: Hamish Fleming
Plan your Queenstown winter adventure
There are more ideas for a winter getaway in our guide to winter in Queenstown. As you explore Queenstown this winter, share your Queenstown winter adventures with us on Instagram and #QueenstownLive.