Queenstown is no ordinary incentive trip destination. Discover unforgettable accommodation for incentive groups.
Luxury lodges
Azur Lodge
A contemporary luxury lodge on a hilltop overlooking Lake Whakatipu and the Remarkables. Your delegates will feel miles from anywhere, but they're only five minutes from central Queenstown with its buzzy vibes. Stay in private villas surrounding a main lodge, offering breakfast, afternoon tea, pre-dinner drinks and canapés.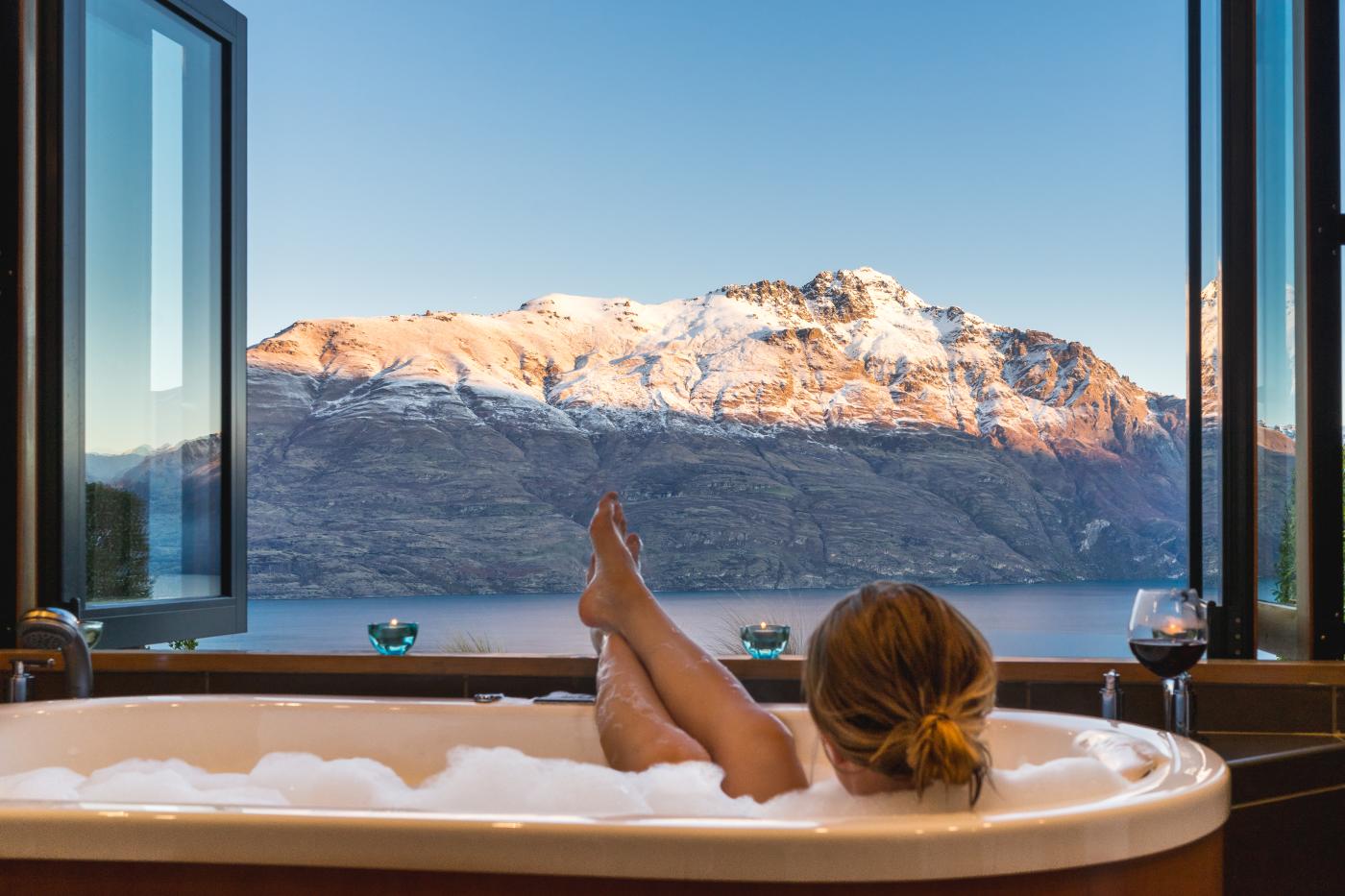 Azur Lodge
Matakauri Lodge
Panoramic views, a spa, infinity pool, and fitness centre, including sauna and jacuzzi. Your guests can cook with sensational local produce in the kitchen or book the lodge chef for delicious meals serve in the dining room, library, or their private villas. A private jetty invites a cruise around the lake on a chartered yacht.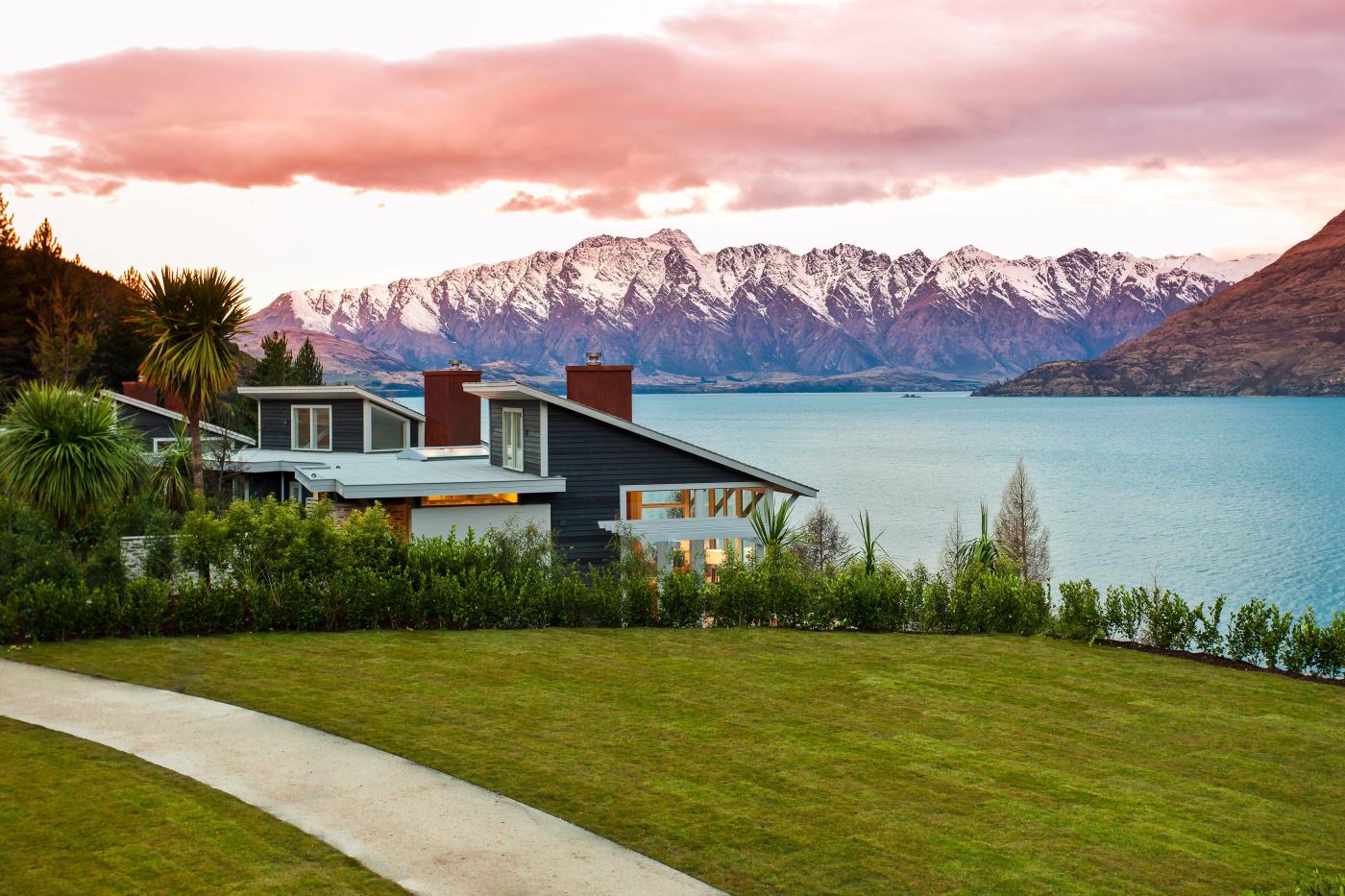 Matakauri Lodge
Blanket Bay Luxury Lodge
A stunning stone lodge near Glenorchy at the northern end of Lake Whakatipu. Soaring spaces with wooden beams and stone fireplaces frame magnificent views. Local activities include guided fly-fishing, jet boating on the Dart River, hiking in Mt Aspiring National Park, or horse riding. Michelin starred chefs take care of hungry adventurers.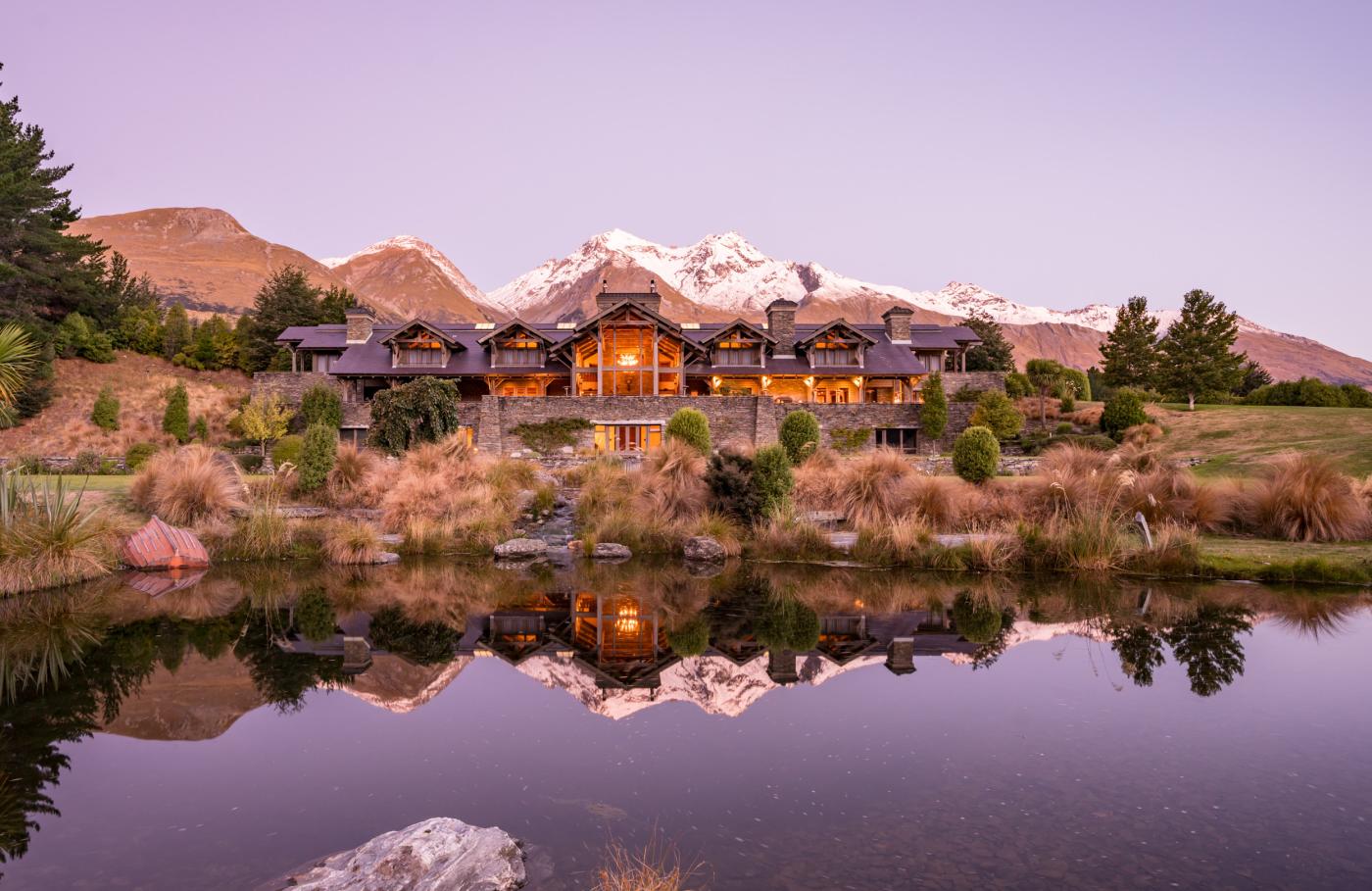 Blanket Bay Luxury Lodge
Gibbston Valley Lodge & Spa
Private villas nestle amidst historic pinot vines at this organic vineyard. Your guests can sip quintessential Central Otago pinot noir in their private courtyard, or wander up to the main lodge for dinner, or a spa treatment using vinotherapy.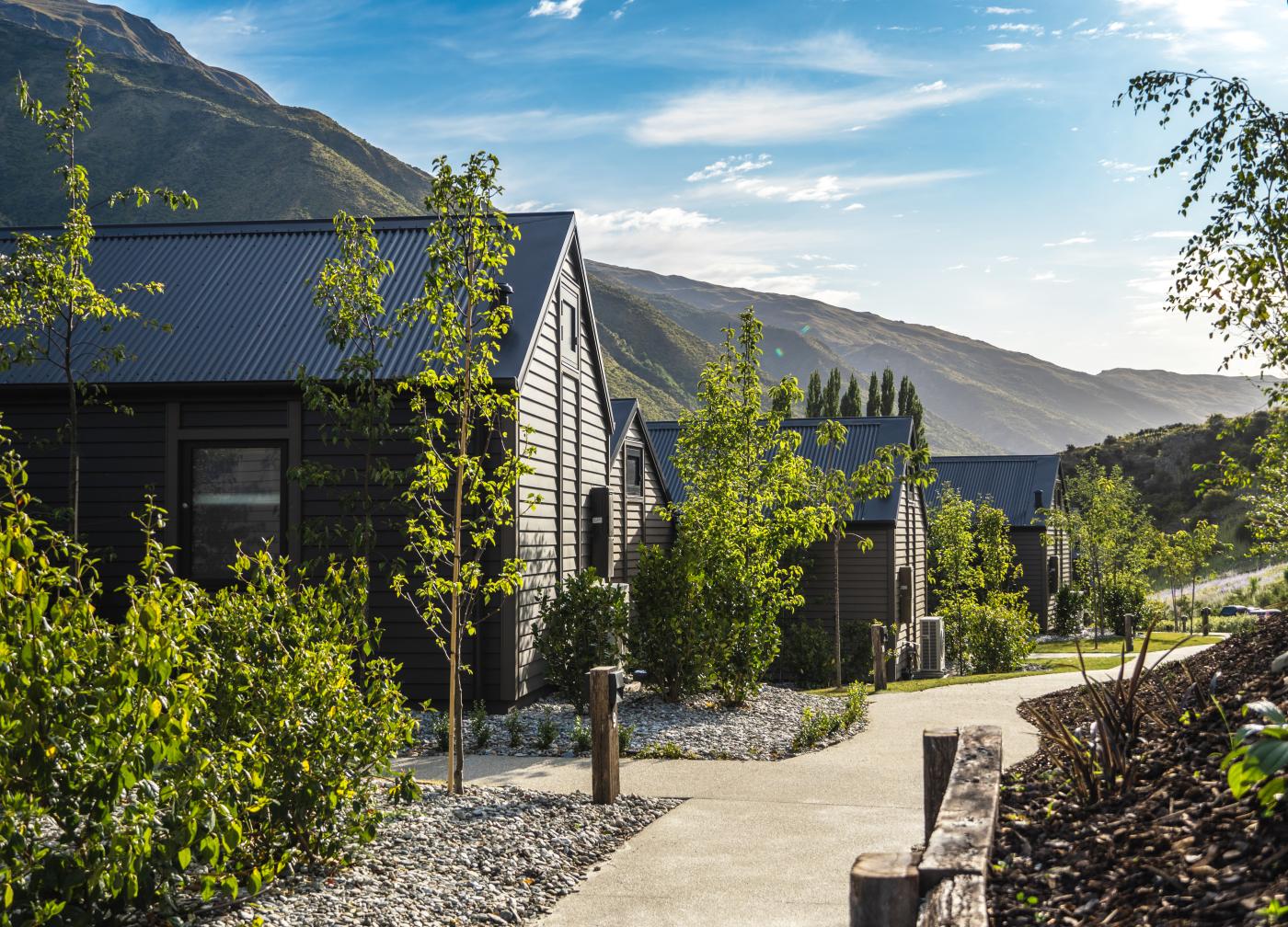 Gibbston Valley Lodge & Spa
Retreats
Restore your delegates' wellbeing and send them home reenergised and inspired with these four relaxing experiences amidst awe inspiring alpine scenery.
Aro Hā Wellness Retreat
Rated one of the best wellness retreats in the world, the mind and body experiences of Aro Hā are inspired by its wilderness setting. Enjoy yoga, alpine hiking, long soaks in the pool surrounded by mountain peaks, and delicious, nourishing vegetarian cuisine.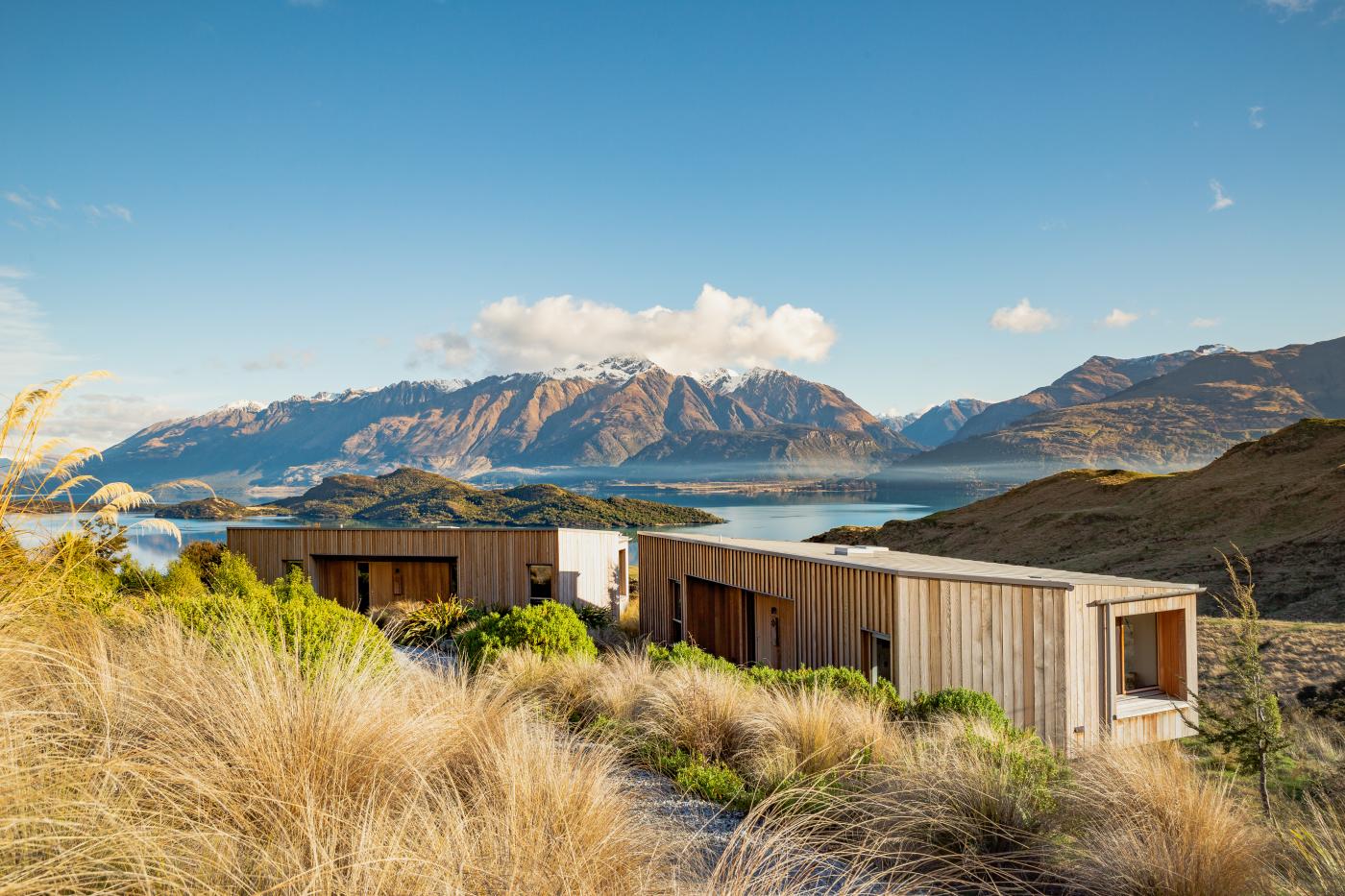 Aro Hā Wellness Retreat
The Retreat at Stoneridge Estate
Stoneridge Estate on the shores of Lake Hayes combines five-star luxury with medieval-inspired architecture, beautiful water gardens, a private vineyard and art gallery. Book the spectacular Retreat Suite with its outdoor terrace, infinity pool and hot tub.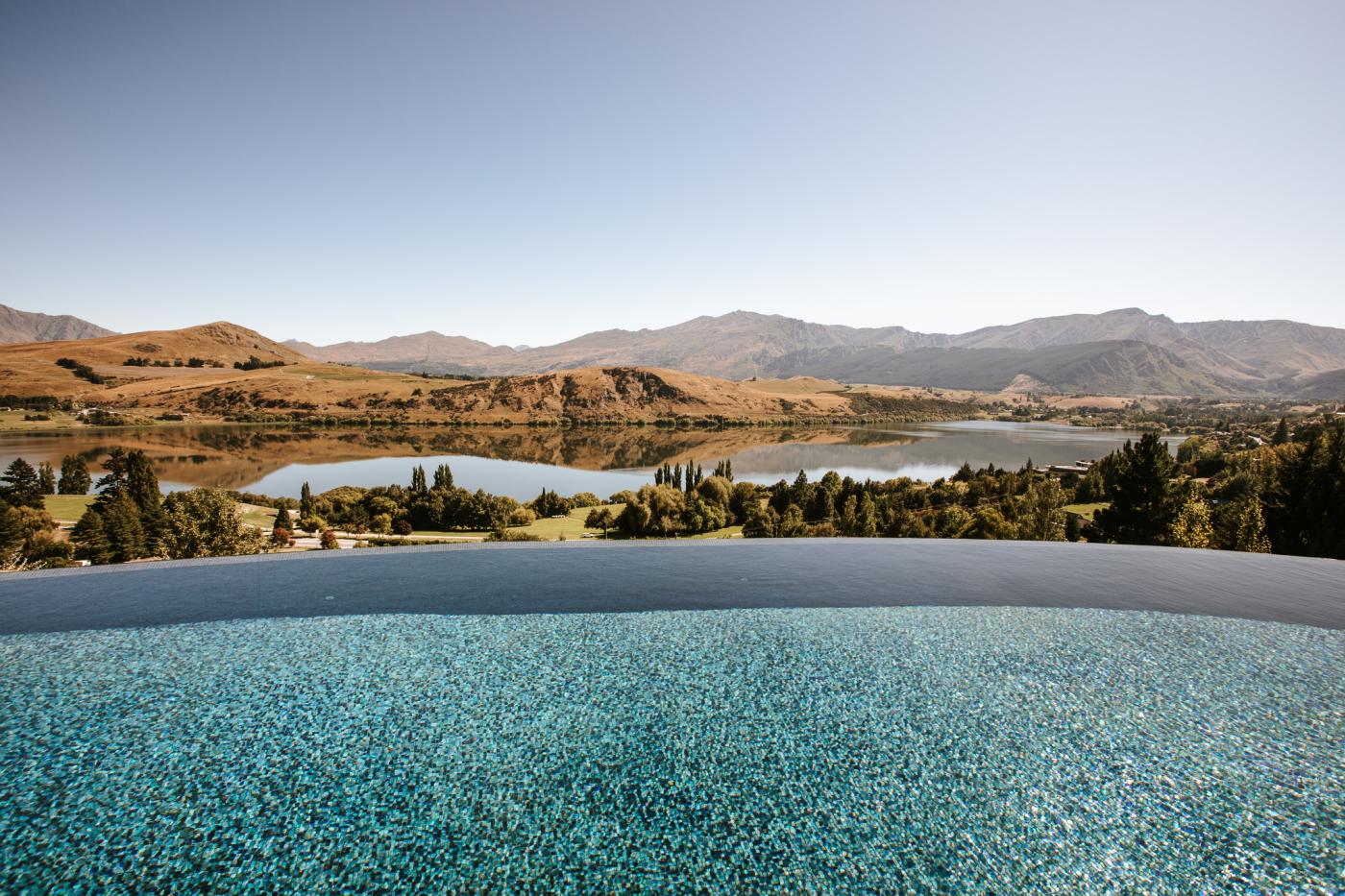 Stunning views from Stoneridge Retreat
The Headwaters at Camp Glenorchy Eco Retreat
Invite your delegates to discover this remarkable eco-retreat, designed according to the most rigorous sustainability standards in the world. Experience massage, guided walks, yoga and wellness retreats in the tranquil beauty of Glenorchy. Not only that, but all profits go to the local community.

Eco cabins at The Headwaters at Camp Glenorchy
 
Luxury Retreats at Millbrook Resort
Millbrook's Luxury Retreats are the perfect option for an incentive group. Luxurious homes beside the famous championship golf course have stunning views of the surrounding mountains. Enjoy the resort's spa, restaurants, and bars, and a dedicated concierge for the duration of your delegates' stay.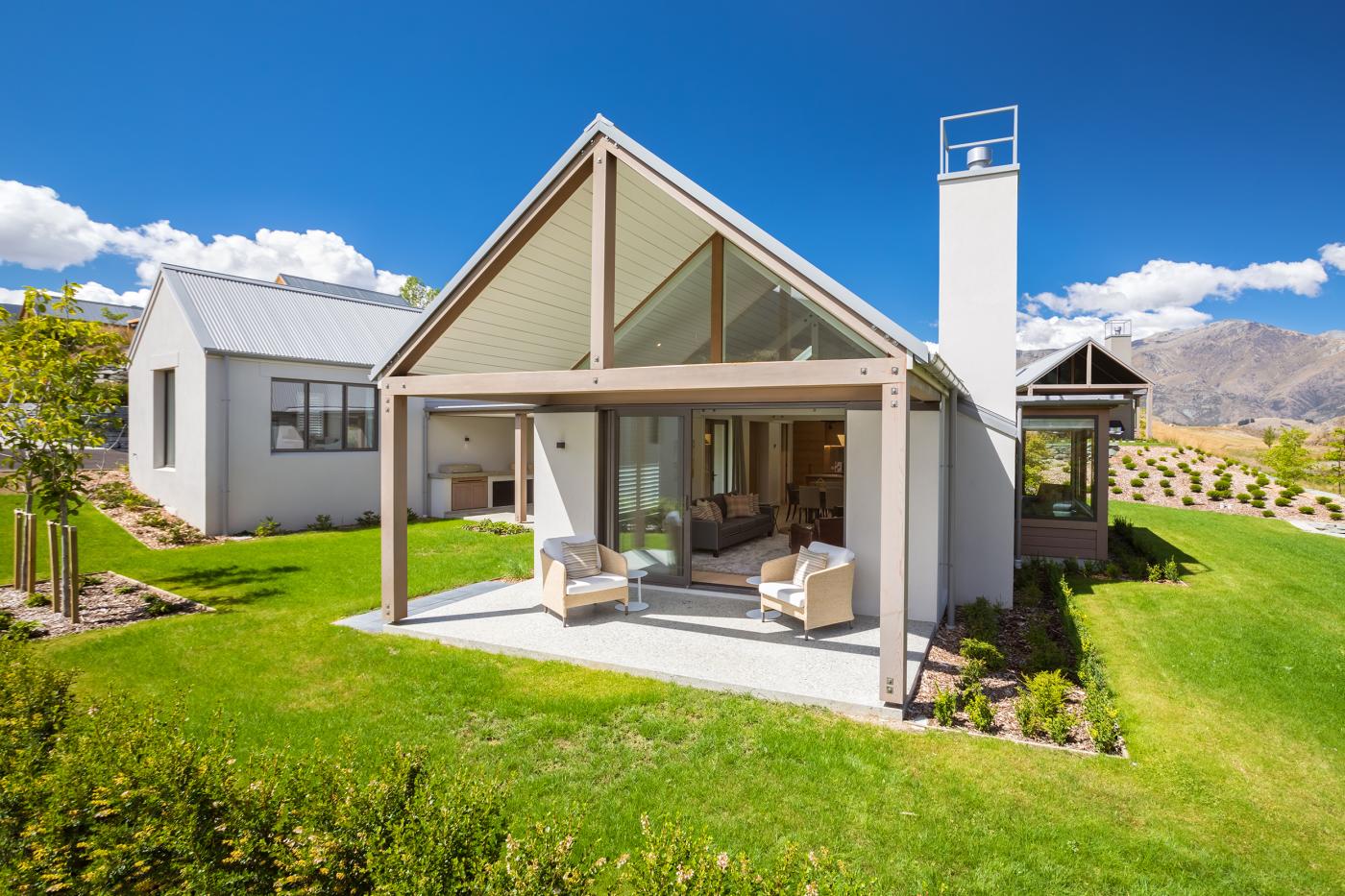 Luxury retreat at Millbrook Resort
Luxury villas
For incentive groups seeking private space to strategize and spend team time together, Queenstown's luxurious private villas are the ideal accommodation option.
The Penthouse at Eichardt's
Book this three-bedroom penthouse apartment with roaring fire, sauna, rooftop hot tub, and Queenstown's largest private terrace overlooking Lake Whakatipu and the dramatic peaks of the Remarkables. A modern extension built to a historic gold rush hotel opened in 1862.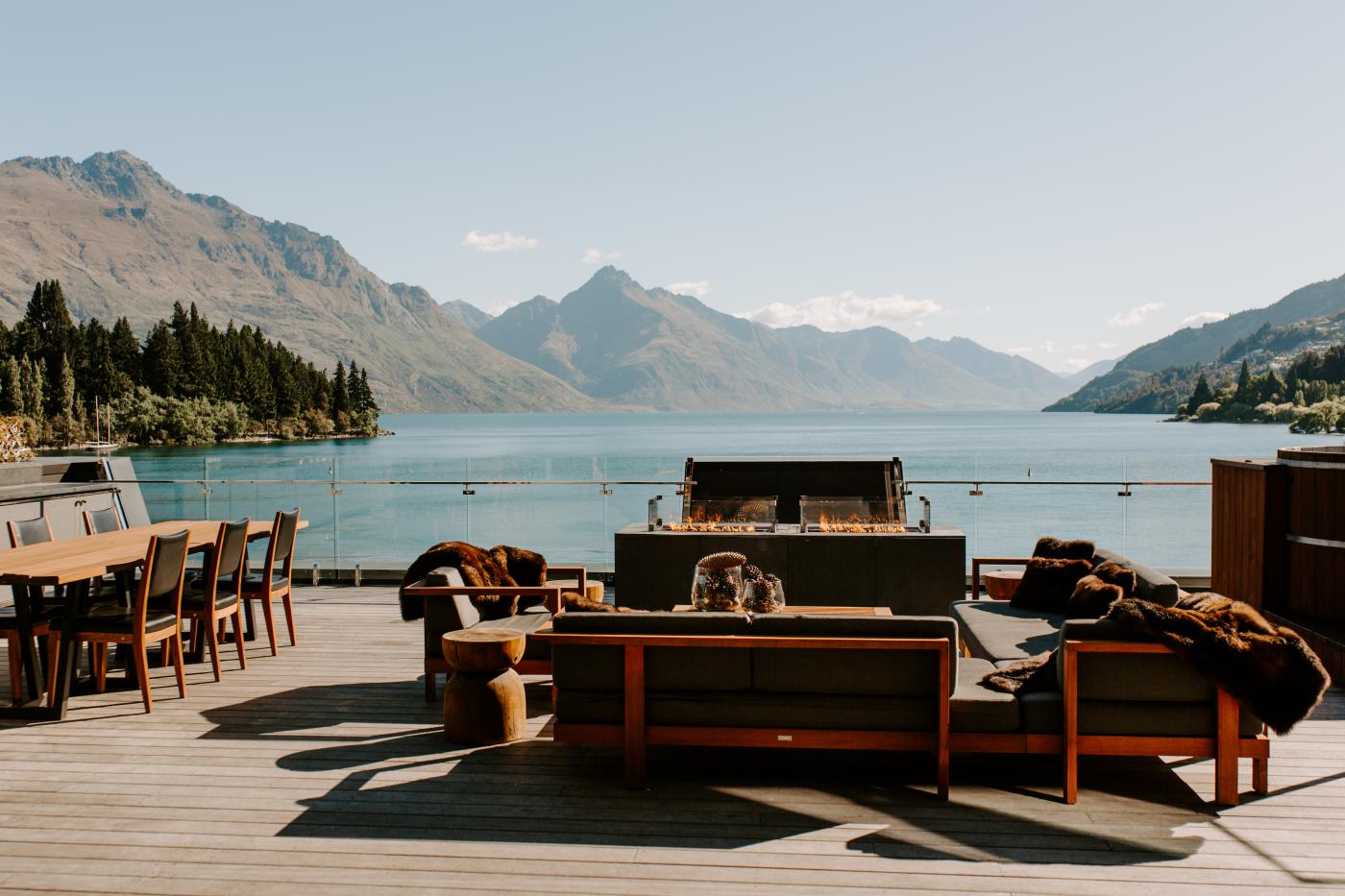 Uninterrupted views from Eichardt's Penthouse
The Rees Residences
Secluded lakeside villas next to the Rees Hotel, each with its own spa pool and access to a concierge. Your delegates may dine in the hotel's spectacular dining room and bar or order room service. Facilities include a library, courtesy shuttle to central Queenstown, a gym, and a private wharf.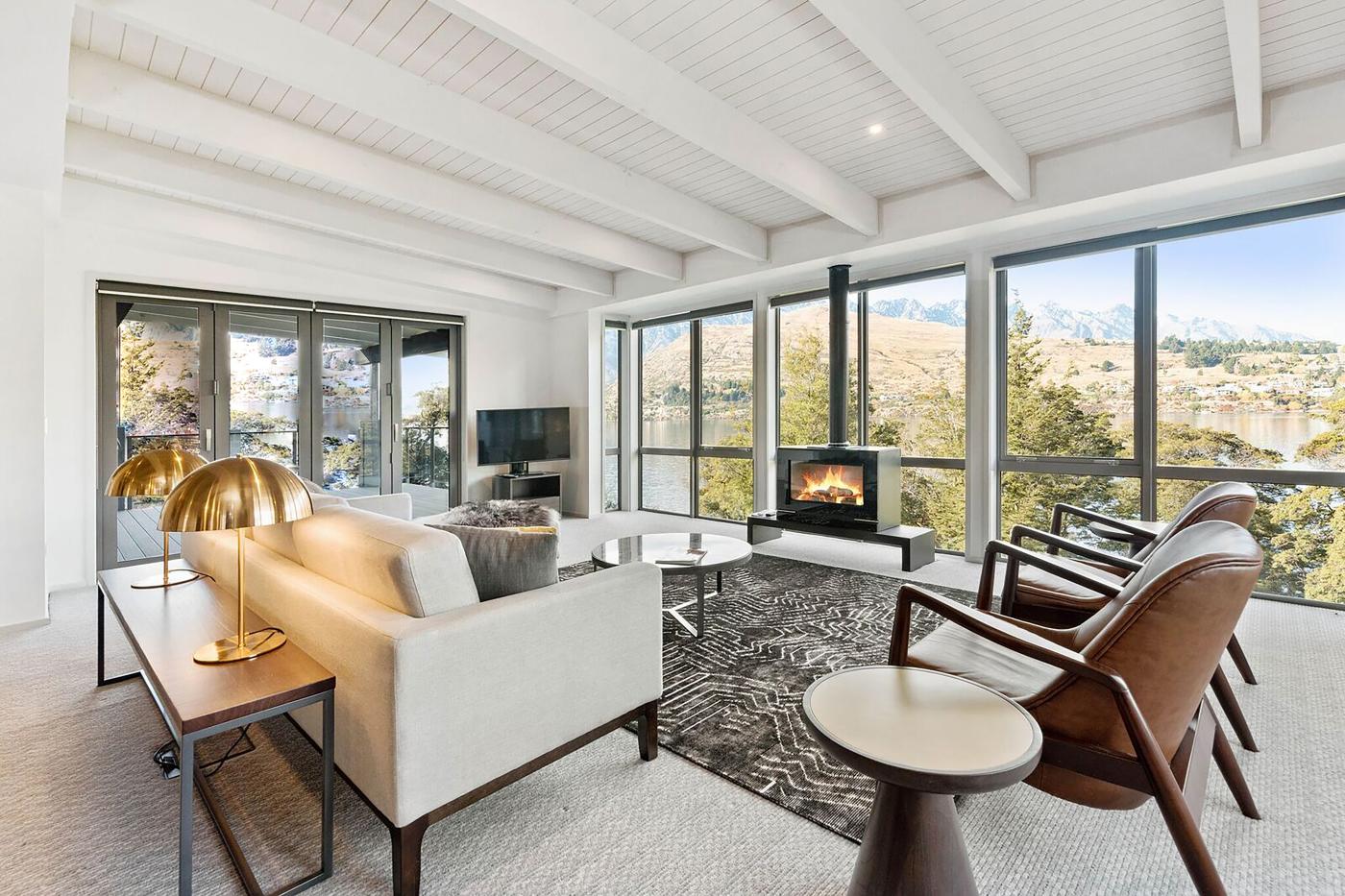 The Rees Residences
Castle Cliff Lodge
A luxury home that sleeps 12, with panoramic views encompassing Bayonet Peak, Cecil Peak, Walter Peak and Bob's Peak. A spa pool, sauna, BBQ, outdoor and indoor fireplaces, and billiards table mean your guests may not want to leave the villa to explore Queenstown.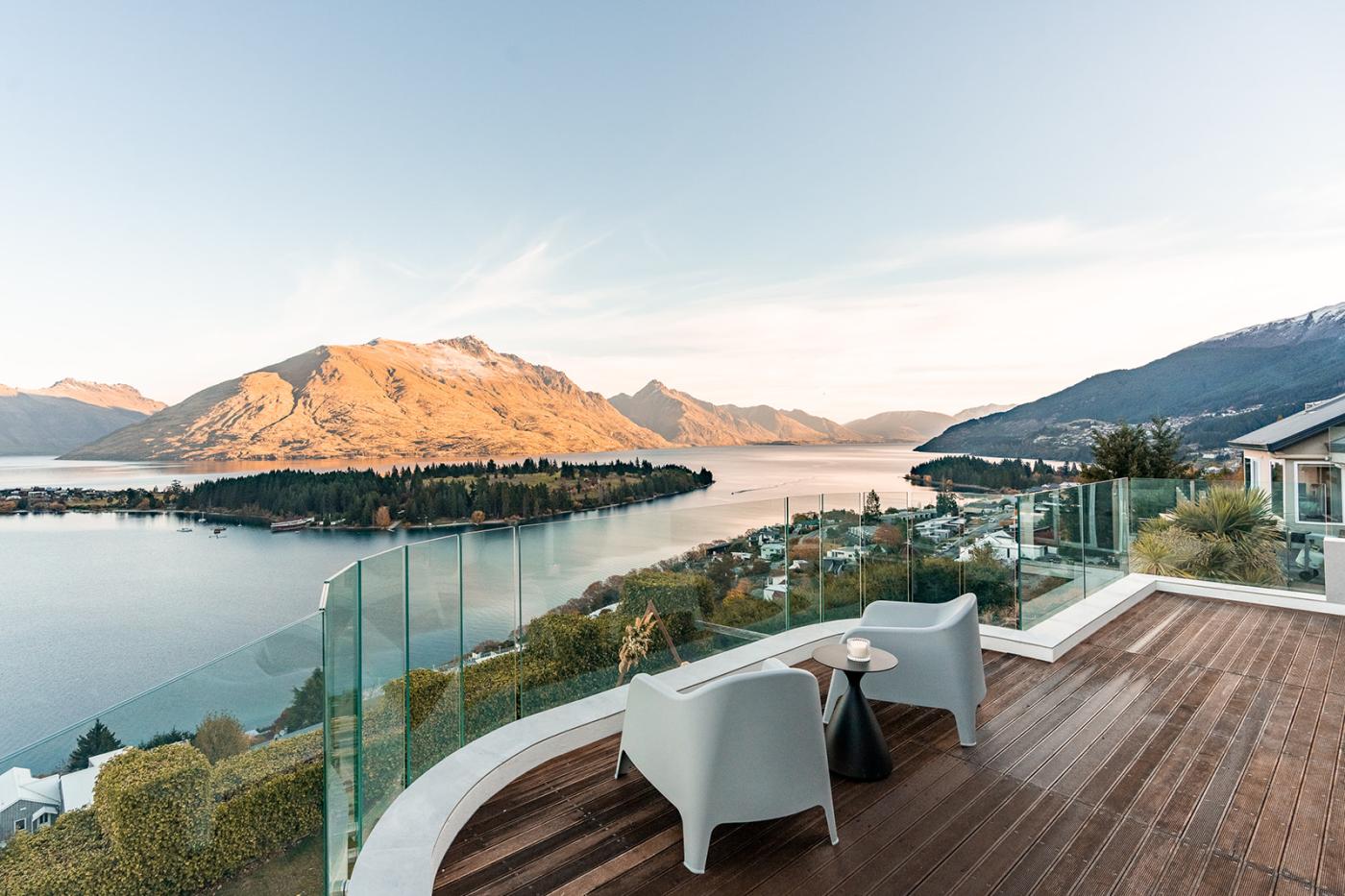 Views from Castle Cliff Lodge
Platinum Luxury Villas
Comfortable private villas just two minutes' drive from Queenstown with designer kitchens, spacious lounge and dining areas with schist fireplaces and doors opening onto the patio. Choose from stunning views of Lake Whakatipu and the Remarkables or forest and alpine vistas.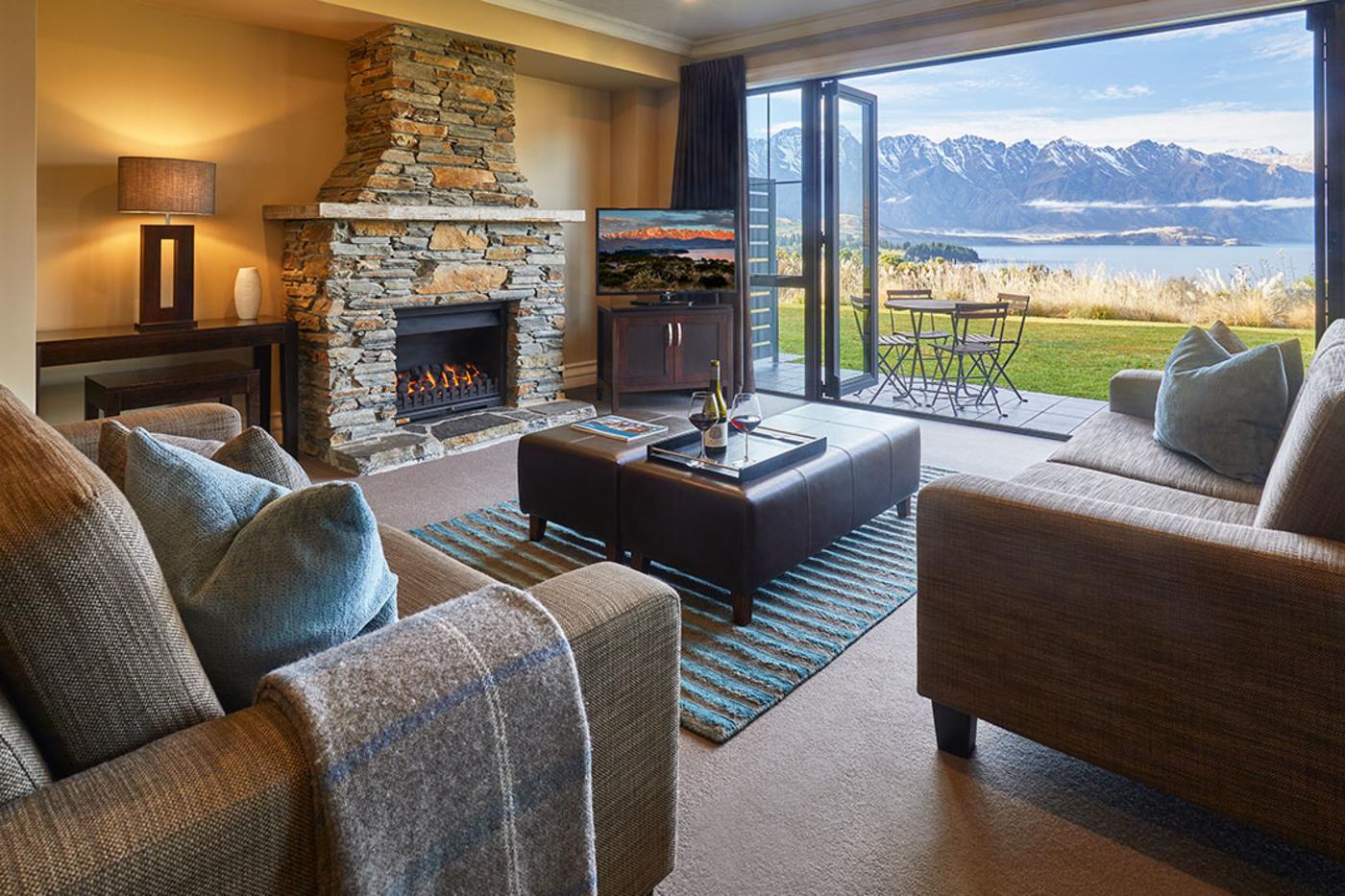 Queenstown's Platinum Luxury Villas
Commonage Villas
Spacious villas offering privacy and peace close to downtown Queenstown. Balconies, terraces and huge windows make the most of sweeping views. Large open plan living, dining and kitchen areas are perfect for brainstorming and gatherings while stone fireplaces and underfloor heating keep things cosy all year round.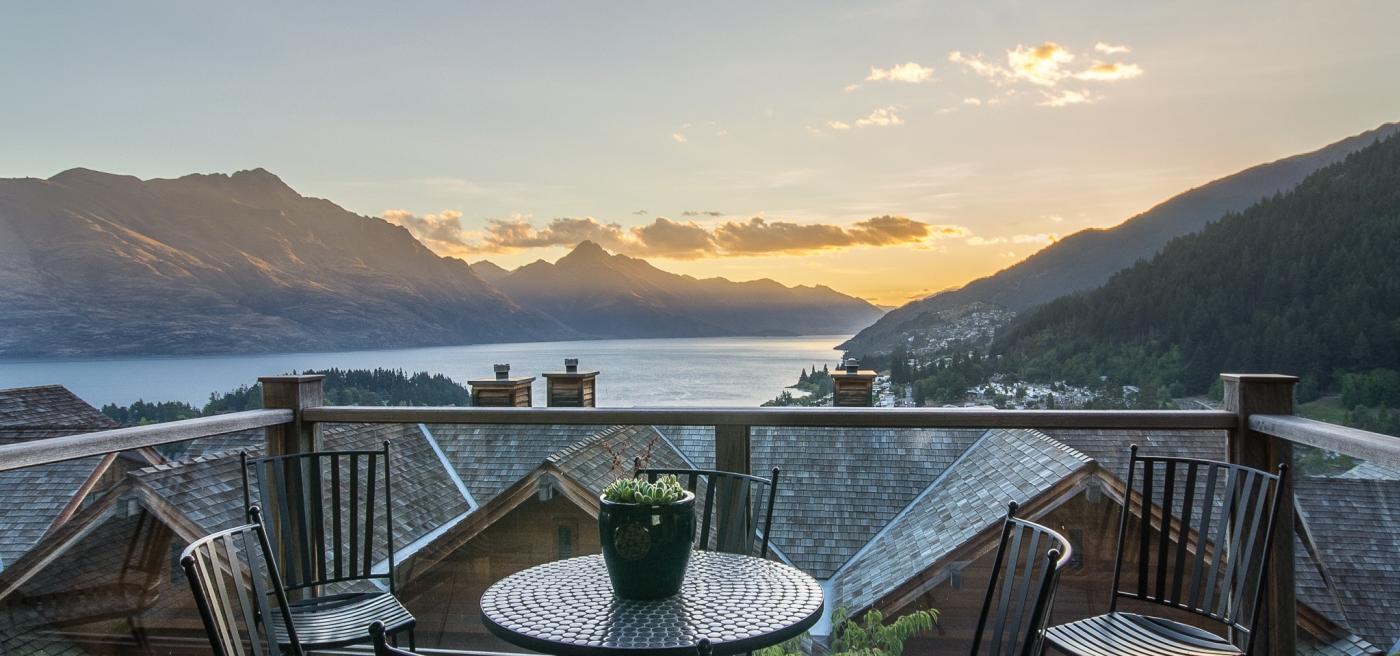 Sunset from the Commonage Villas
Boutique accommodation
Stay in characterful boutique accommodation. From historic homesteads to sleek architecturally designed gems, here are five of Queenstown's finest boutique beauties.
Hulbert House
One of Queenstown's original residences, 1888 Victorian villa Hulbert House combines contemporary luxury with historical elegance. Your guests can enjoy drinks and canapés on the terrace, then stroll into town to dine. Sleeps 12, so ideal for smaller incentive groups.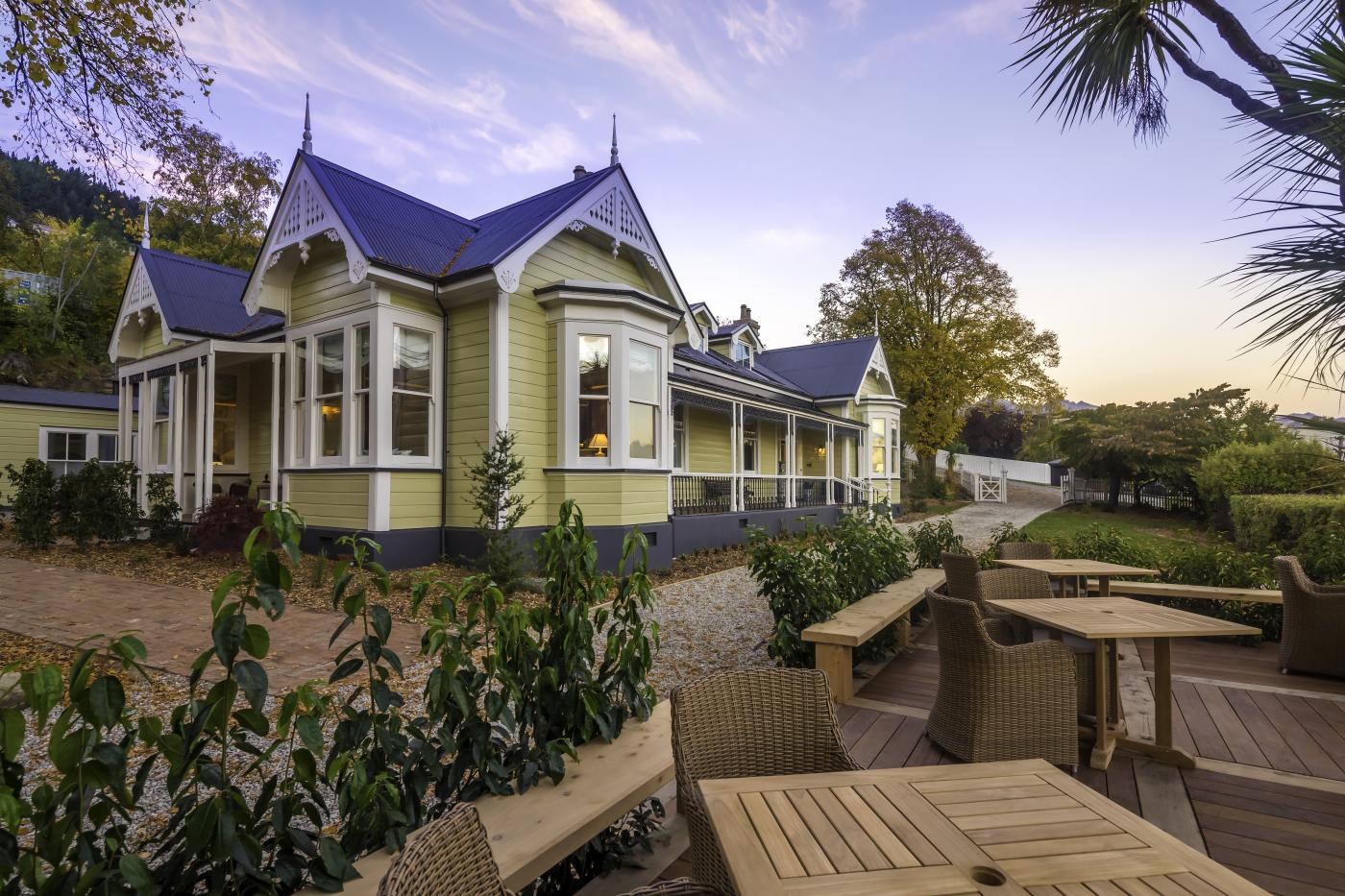 Hulbert House
Queenstown Park Boutique Hotel
A sleek, sophisticated space in central Queenstown. Your delegates can grab a complimentary mountain bike and explore the network of local trails before heading back to the hotel to enjoy pre-dinner drinks and canapés before dining in one of Queenstown's award-winning restaurants.

Queenstown Park Boutique Hotel
The Dairy Private Hotel
This colourful downtown hotel evolved from Queenstown's original dairy. Exquisite rooms feature botanical themed wallpapers, and the relaxed private house vibe includes complimentary drinks served nightly, a private library and an outdoor jacuzzi with mandatory jaw dropping Queenstown views.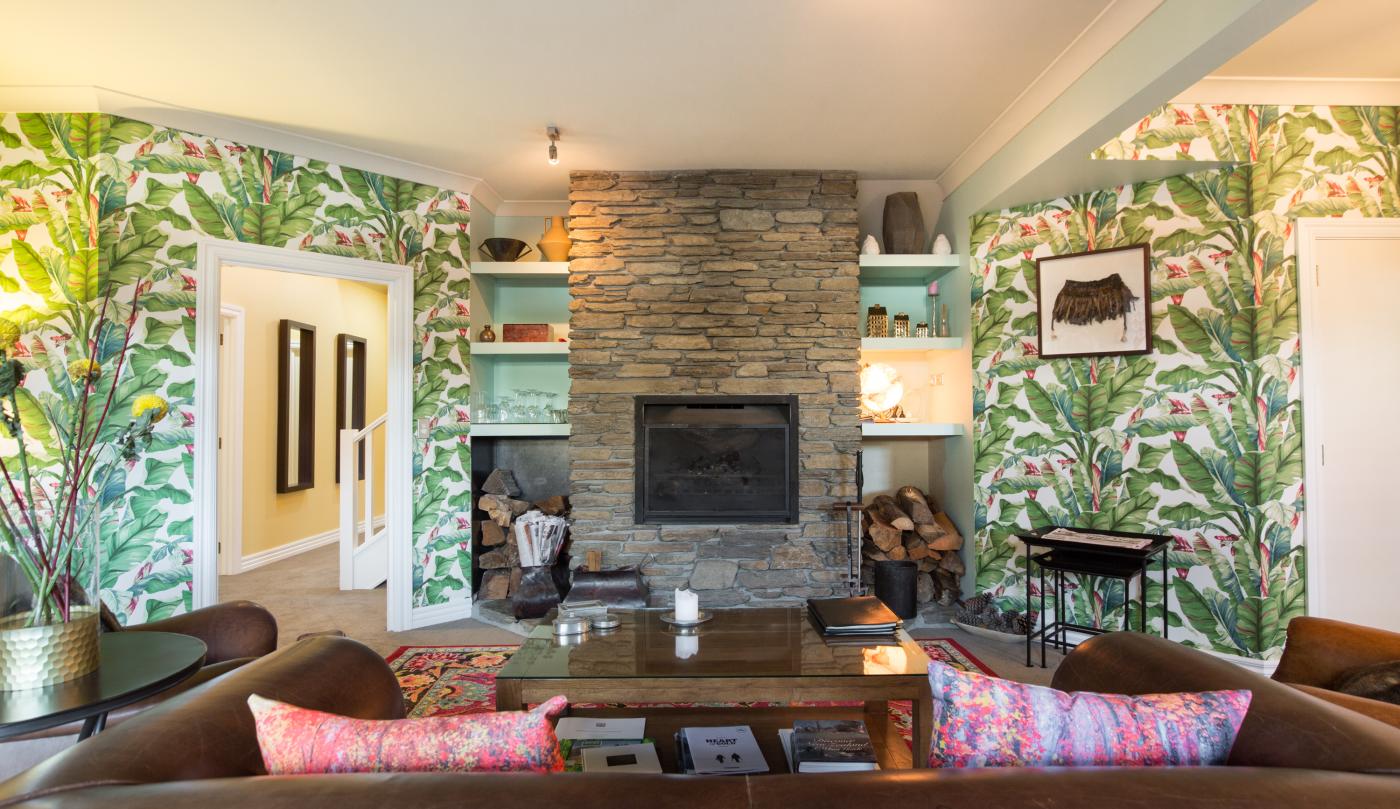 The Lounge at The Dairy Private Hotel
Stay of Queenstown
Each suite has a private living area, a private outdoor sitting area in a garden setting and magnificent views. Each morning fresh local bread, jams, and cereal will be delivered to your delegates for breakfast and in summer these deliveries include seasonal fresh herbs, fruit and vegetables from the hotel garden.   

Stay of Queenstown Suite
The Spire Hotel
A boutique art hotel in the heart of Queenstown. All rooms feature vast beds, multimedia technology, stone clad fireplaces, and large furnished balconies. The in-house bar & restaurant No5 Church Lane has sensational cocktails and Mediterranean fusion cuisine. Delegates can take a private tour of Queenstown artists' studios.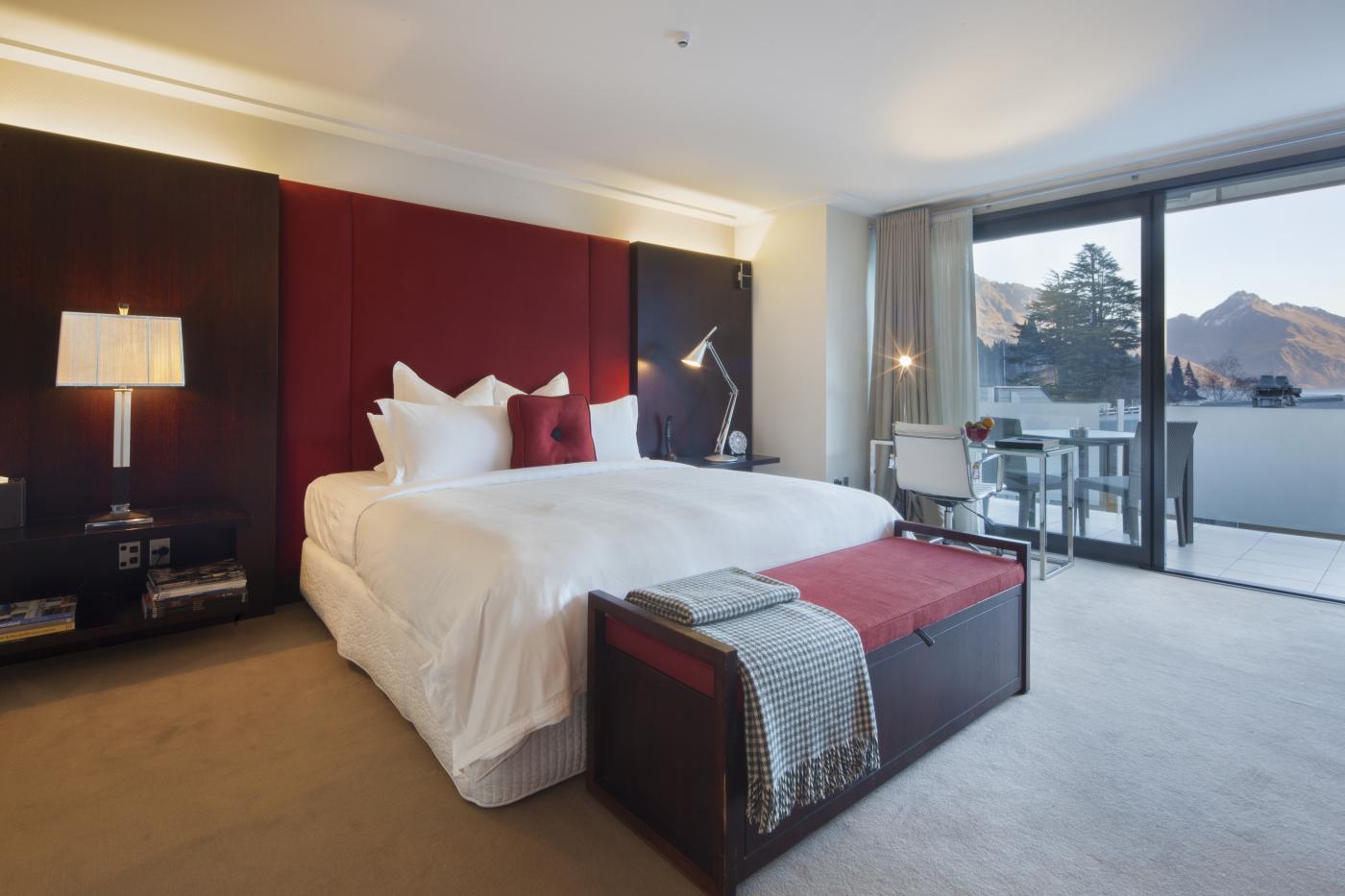 The Spire Hotel Queenstown 
Book your Queenstown incentive trip accommodation
Our local event experts are here to help you plan your incentive trip. They can help you arrange accommodation, events, and activities for all styles and budgets. Queenstown Convention Bureau also offers free, impartial advice, itinerary planning and quote sourcing services. Make your next incentive trip unforgettable and choose Queenstown.