Many of New Zealand's best known artists are based in Queenstown or have been influenced by its landscapes, alongside local painters, sculptors and photographers who call this place home.
Visiting art galleries and studios can give you an idea of what makes a place tick, it's no surprise that some of the world's top attractions are art galleries, and their smaller cousins—found at the back of houses or tucked away in historic buildings or down an alley way—add to the story of a place just as these behemoths do.
So take a walk around Queenstown and then hit the road of an art-finding odyssey around the Whakatipu Basin.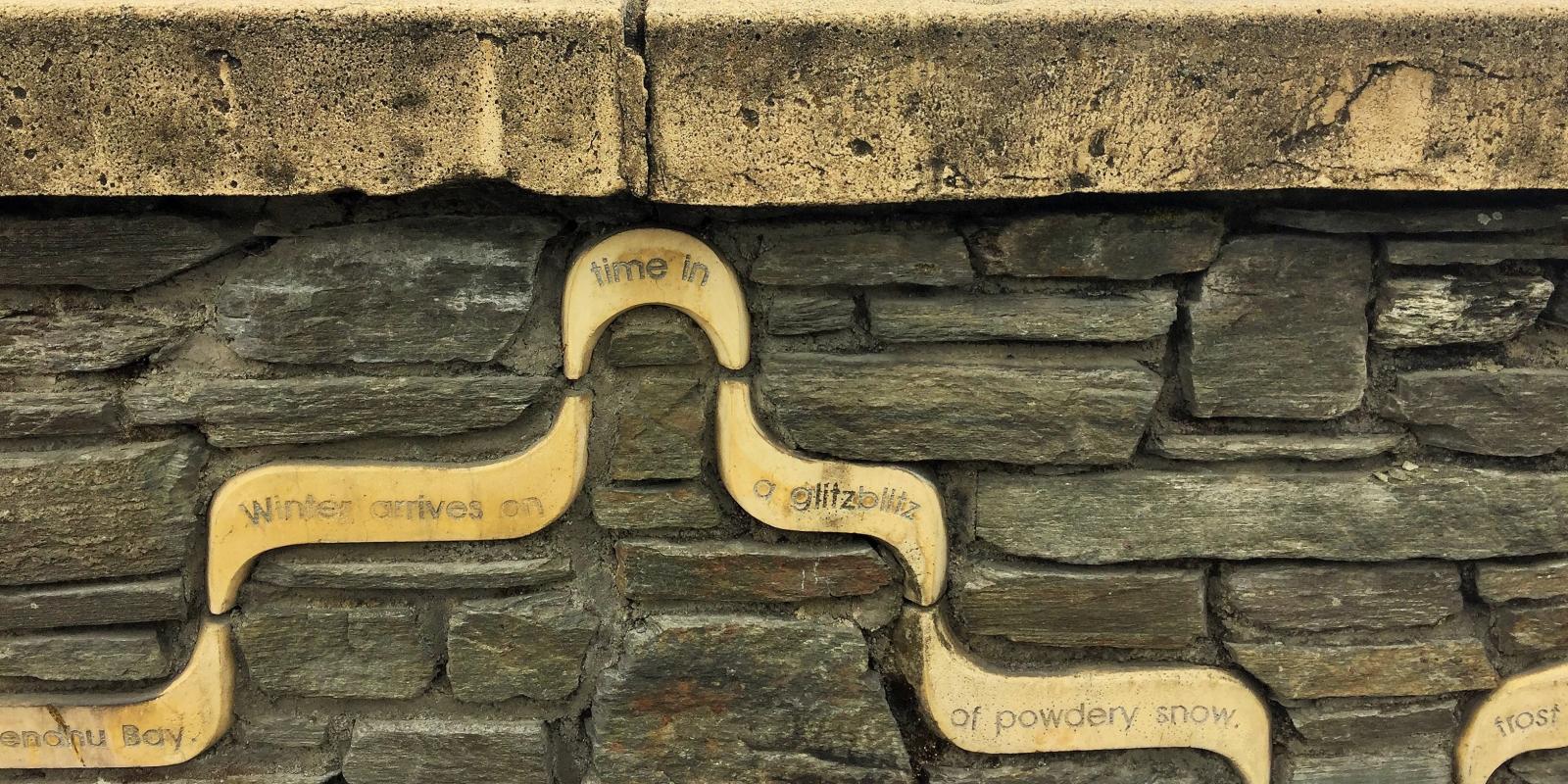 Even as you arrive in Queenstown you are greeted warmly by a sculpture on the lawn outside the terminal. These three cast-bronze figures by Queenstown-based artist Mark Hill, aptly named Welcome O Visitors From Afar, hint at the visual feast on offer all over the district.
The shores of Lake Whakatipu beckon, and walking along the trails you will encounter sculptures made from stone or metal adding interest to the already beautiful views, you may even find an ivy-covered gallery down past the Queenstown Gardens looking towards the Remarkables mountain range.
The shores of Lake Whakatipu beckon, walking along the trails you will encounter sculptures made from stone or metal
Along the edge of Queenstown Bay opposite Eichardt's you will find etched into the stone wall a poem chronicling the history of the Otago region by David Eggleton, and sandblasted by sculptor Stuart Griffiths.
Explore waterfront lanes to find arty gifts and glistening photographic prints, and within Queenstown's central grid there are galleries housing some of the country's best-known artists, including Ivan Clark, creator of the Lonely Dog series.
Or take a walk up Queenstown Hill to capture a moment with the Basket of Dreams with Cecil Peak and on craggy ridges.
Now it's time to hit the road, heading out of Queenstown on Gorge Road, take a right down Little's Road opposite the turnoff to Coronet Peak. There are sign-posted studios along Little's Road, Speargrass Flat Road, and Lower Shotover which will give you a little glimpse into the lives of Queenstown's artists and their inspirations. 
The scenic journey through this beautiful part of the Whakatipu Basin will take you to Arrowtown, where you will find a 'hole in the wall' gallery featuring the likes of Damian Hirst to famous New Zealand artists such as Gretchen Albrecht and Max Gimblett, or an old church transformed into the spiritual home of one of the region's best known painters, Graham Brinsley.
Or heading in the opposite direction, south to Jack's Point, where a walk on the golf course's trails will reveal sculptures amidst fairways and on craggy ridges.