Remarkables Market
Every Saturday 30 September 2023 - 20 April 2024
Find a fantastic selection of artisans selling crafts and gifts as well as a tasty selection of local produce at the weekly Remarkables Market, Saturdays 9am-2pm through summer. Mingle with locals to the tunes of live music or laze in the sun and enjoy a picnic on the grass.
Remarkables Market has a hefty goal of becoming New Zealand's first zero-waste market. Their handy mug library means you don't have to remember a reusable cup to help support their mission. Find out more about the Remarkables Market here.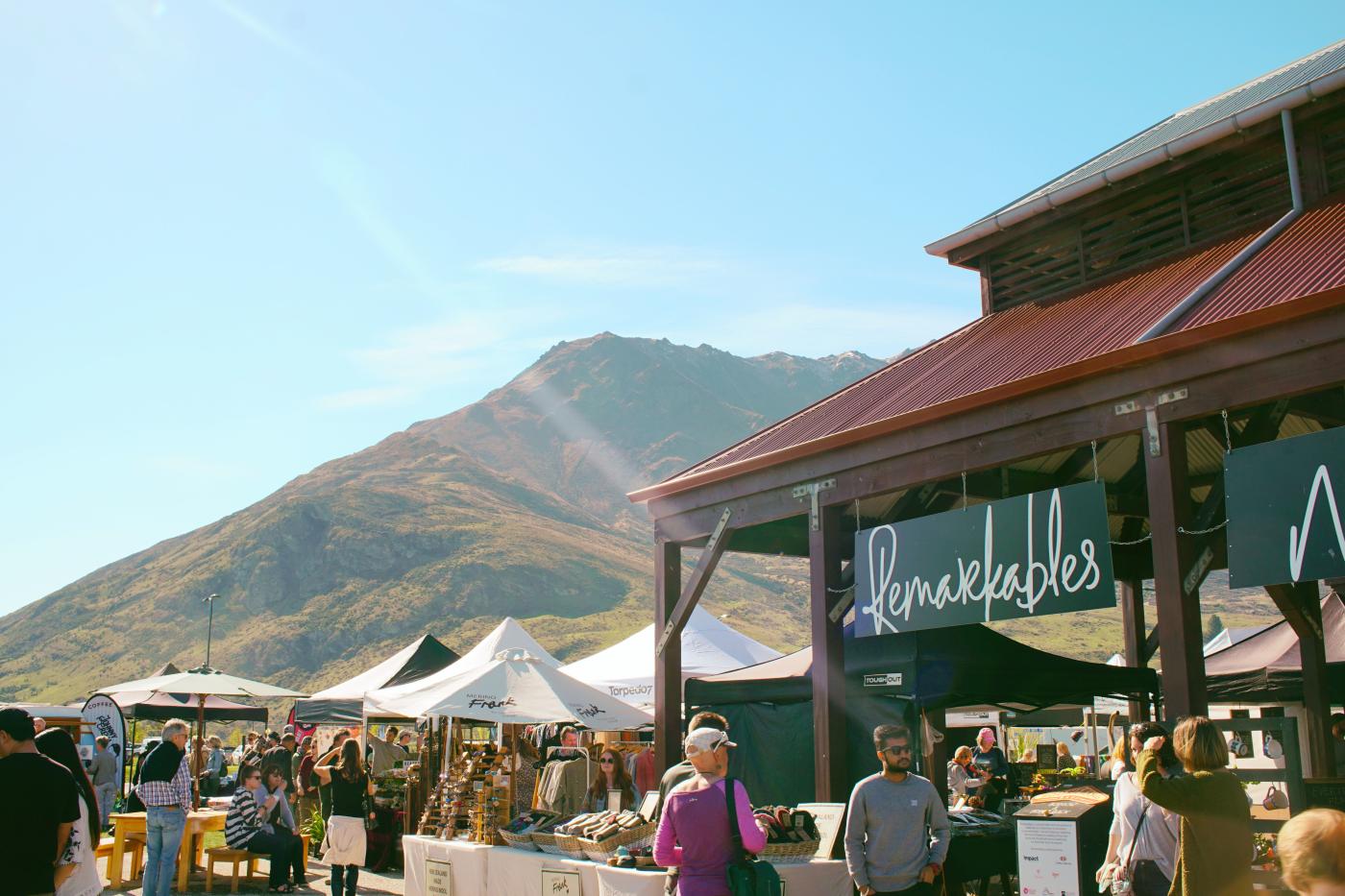 The Remarkables Market
Arrowtown Farmer's Market
Every Sunday mid-October - Easter
The Arrowtown Farmers' Market is a seasonal, Sunday market held on the Library Green in historical Arrowtown, on the corner of Buckingham Street and Wiltshire Street. Here you'll find a range of local goods sold by the artists and artisans themselves. As well as fresh, delicious, locally-made food you can enjoy in the gorgeous park alongside the Library Green, or as you wander the nearby Arrow River Trail. 
These locally-loved markets run from 10am-2pm every Sunday from Labour Weekend 2023 until Easter Weekend 2024. Find out more here.
New Zealand Sotheby's International Realty Queenstown Marathon
18 November 2023
The 'World's Most Beautiful Marathon' incorporates 42.2km, 21km and 10km events and a 2.2km kids run option. The course takes in the best highlights of the Queenstown Lakes region on mostly hard-packed cycle trails. Afterwards, celebrate your achievements at one of Queenstown's restaurants or bars. 
The event will be supporting Queenstown Trails, with a portion of your entry fee going towards a $30,000 donation to the charitable trust that helps maintain and develop trails throughout our region. There's also the option to add an additional personal contribution when registering. Find out more or secure your spot here.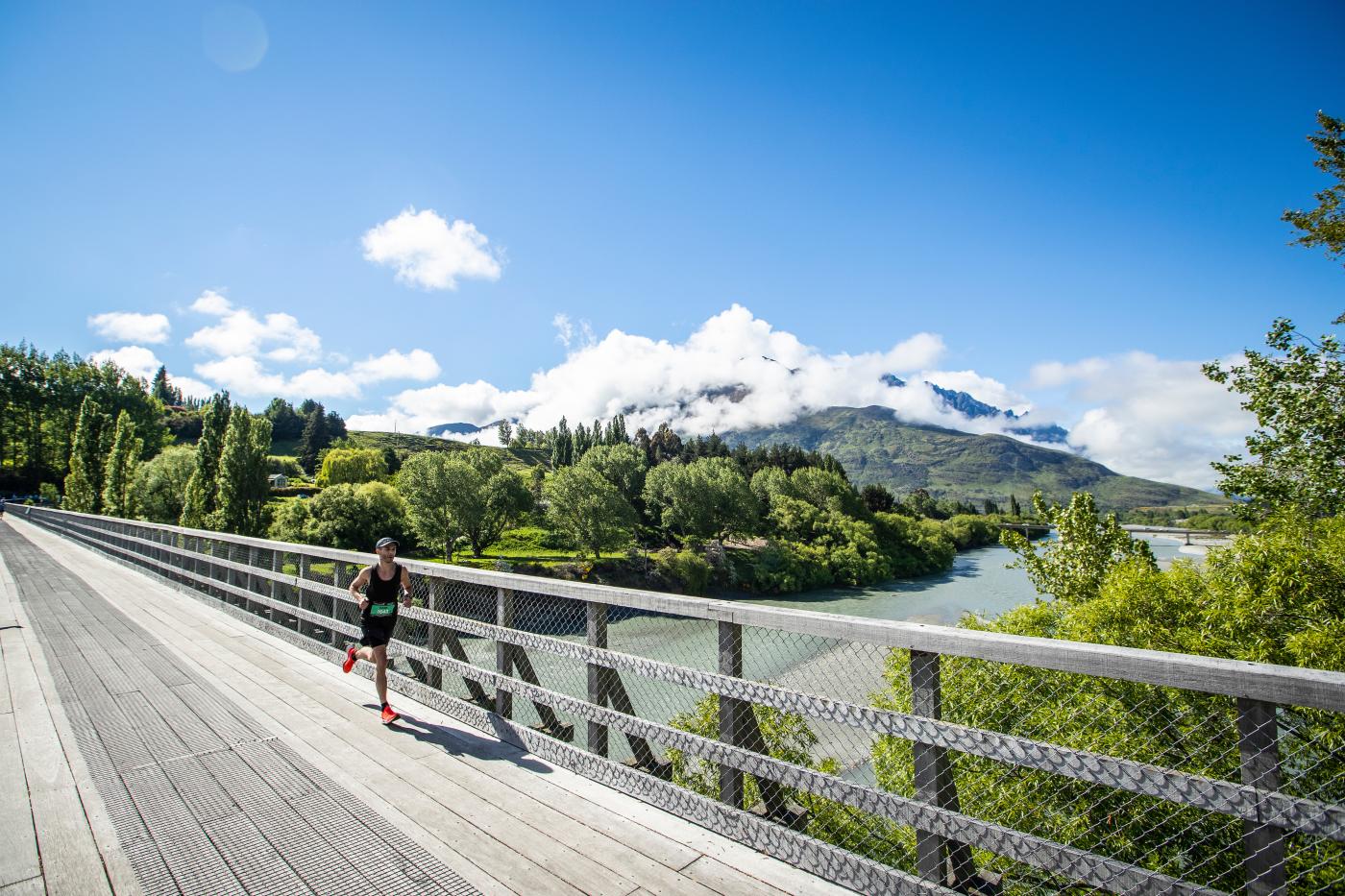 New Zealand Sotheby's International Realty Queenstown Marathon
New Year's Eve Fireworks
31 December 2023
Celebrate 2023 and bring in 2024 at Queenstown's New Year's Eve Celebration and Fireworks. Join us at the Queenstown lakefront for live music, entertainment, food and a spectacular fireworks display lighting up the night sky at midnight.
The event is free to attend and open to all ages.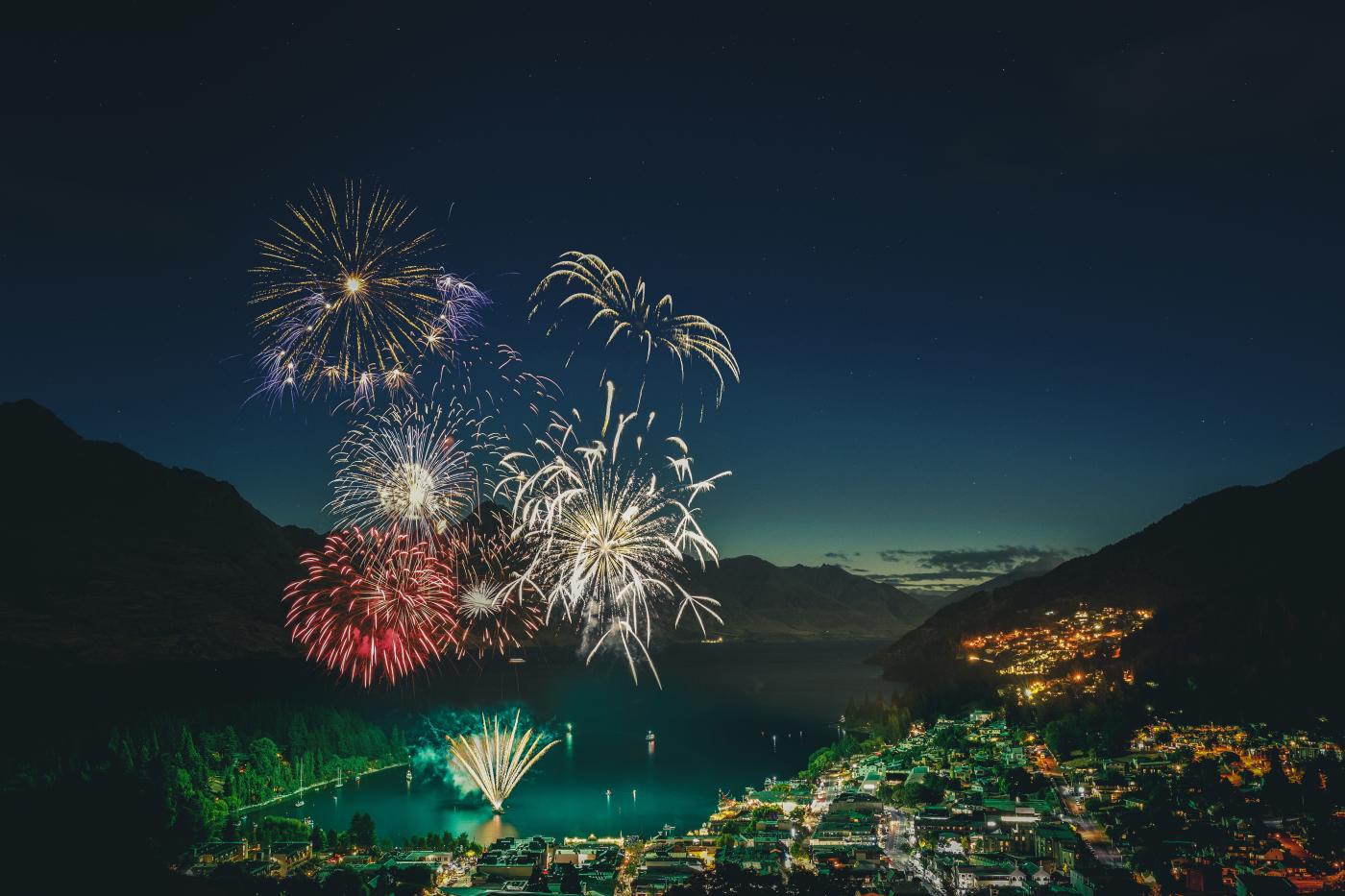 New Year's Eve fireworks display
Queenstown Bike Festival
19 - 28 January 2024
The Queenstown Bike Festival kicks off from 19 - 28 January with a jam-packed schedule of events including the legendary McGazza Fest, multi-disciplined races, pump track jams, coaching sessions and a lake jump competition.
From the Gorge Road Jump Park, technical trails at the Queenstown Bike Park, or the newly built Kerry Drive Pump Track, the festival showcases the world-class quality and variety of the Queenstown trails.
The festival aims to bring awareness to the benefits biking offers Queenstown's people and community and raise funds for the Queenstown Mountain Bike Club.
Whether you're riding, volunteering or spectating, this is a summer event not to be missed. Find the full festival schedule here.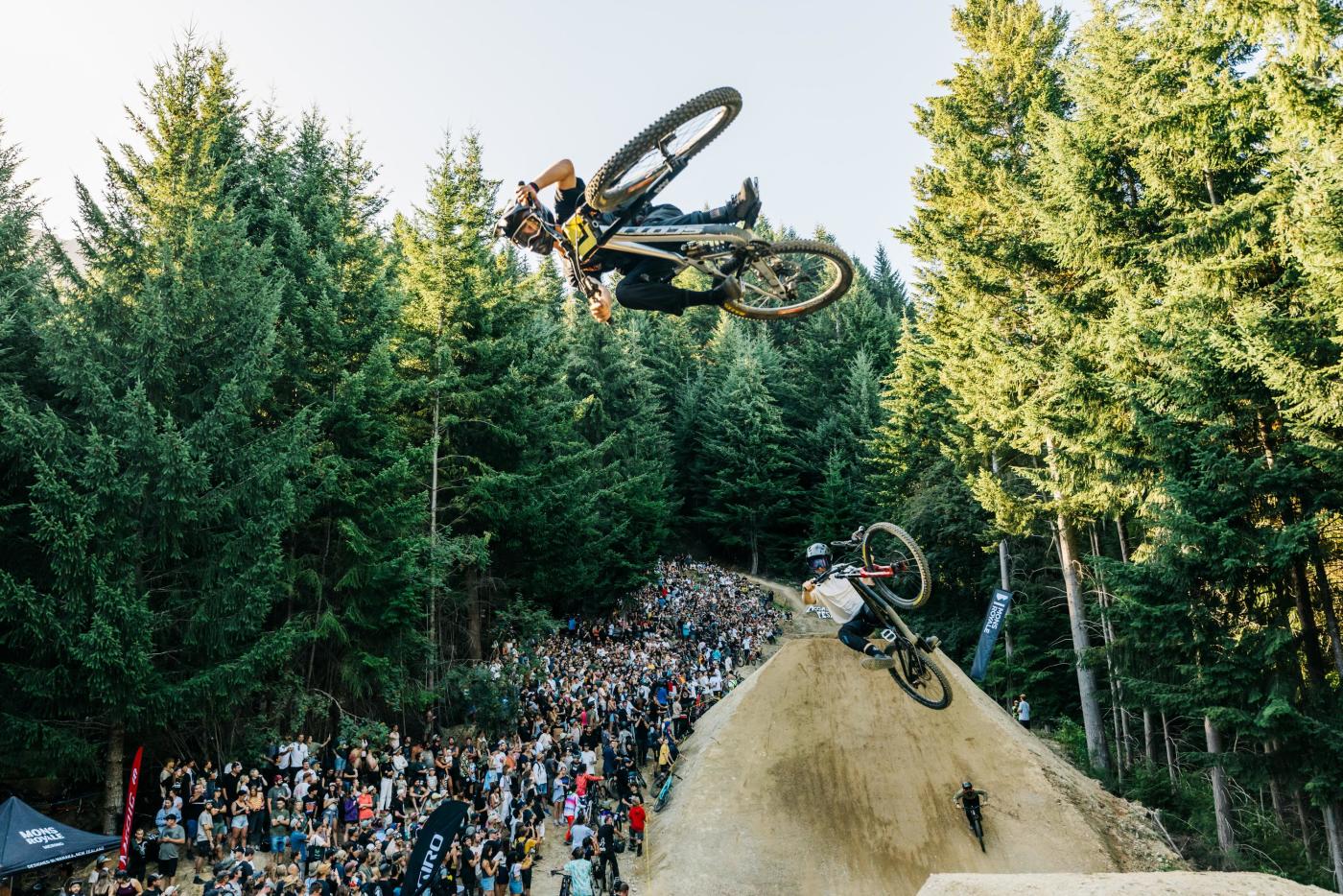 McGazza Fest Party Train - Queenstown Bike Festival
Vertigo Bikes Queenstown Ride More DH Series
February/March 2024
Every year, locally owned and operated bike shop, Vertigo Bikes organises a summer downhill series in the Queenstown Bike Park. Their events have raised over $60,000 for the Queenstown Mountain Bike Club to help towards future trail and community growth projects.
Dates for the 2024 series are yet to be announced so keep an eye out for more updates on their website.
Queenstown Bike Park
Gibbston Valley Summer Concert
3 February 2024
Simple Minds, Texas, Collective Soul and Pseudo Echo will take centre stage at this summer's Gibbston Valley Queenstown Summer Concert. Set against the iconic backdrop of Gibbston Valley Winery, this sought-after event is not to be missed on your summer concert calendar.
The event is wheelchair accessible, with a dedicated accessibility entry gate at the venue. Find more information, and tickets here.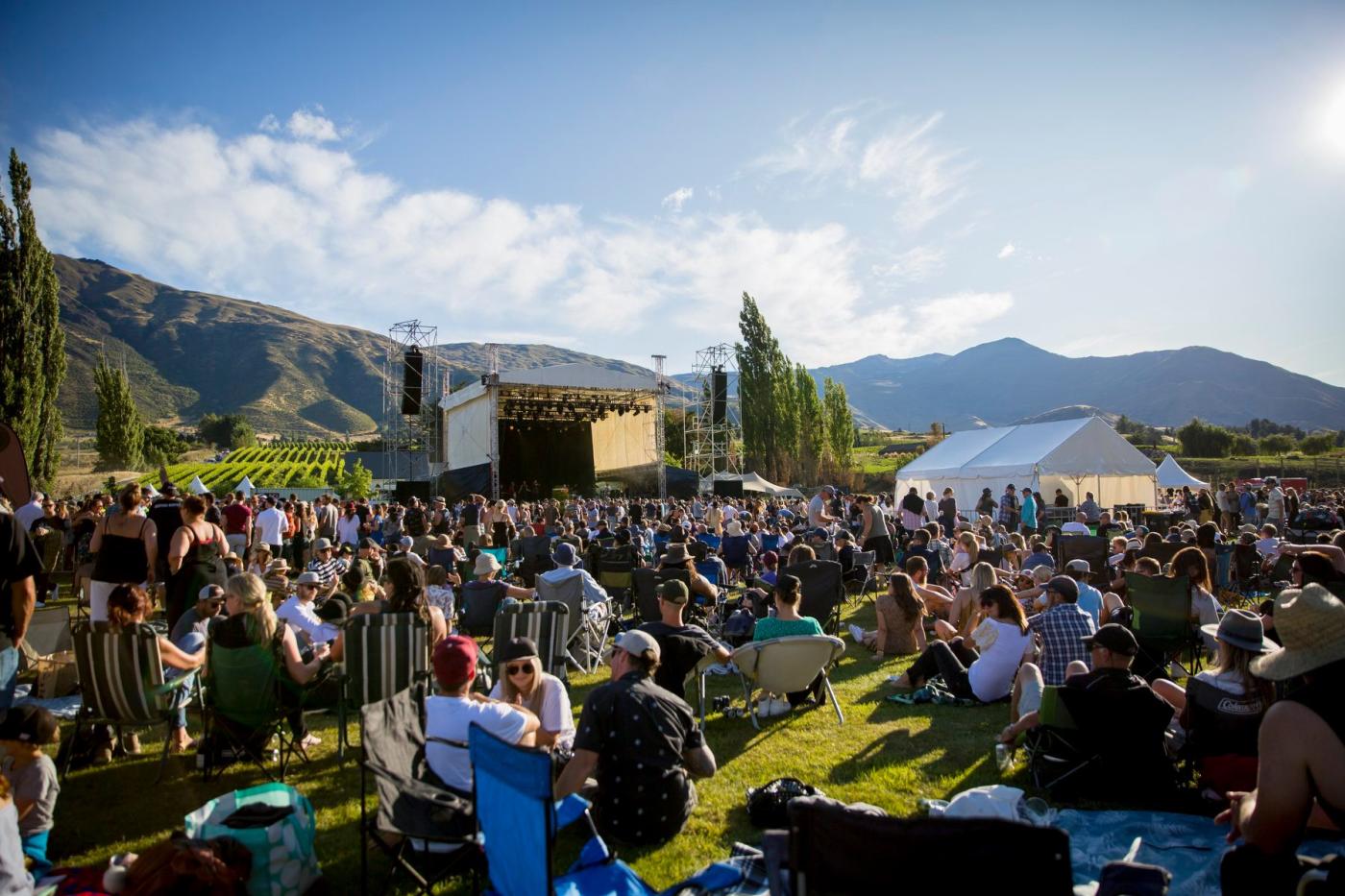 Gibbston Valley Summer Concert, credit: Neptune Entertainment & Still Vision
New Zealand Golf Open
24 February - 3 March 2024
New Zealand's premier golfing event is an iconic sporting event that is steeped in both history and drama, dating back to 1907. In 2024, the 103rd edition of the New Zealand Open will be played at Millbrook Resort.
The tournament will include a field of up to 156 amateurs and 156 professionals playing alongside one another.  The professional golfers will compete for the New Zealand Open title whilst simultaneously, a pairing of one professional and one amateur will play a best-ball format for the New Zealand Open Pro-Am Championship.
Spectator entry to the New Zealand Open is free for all ages. Find out more here.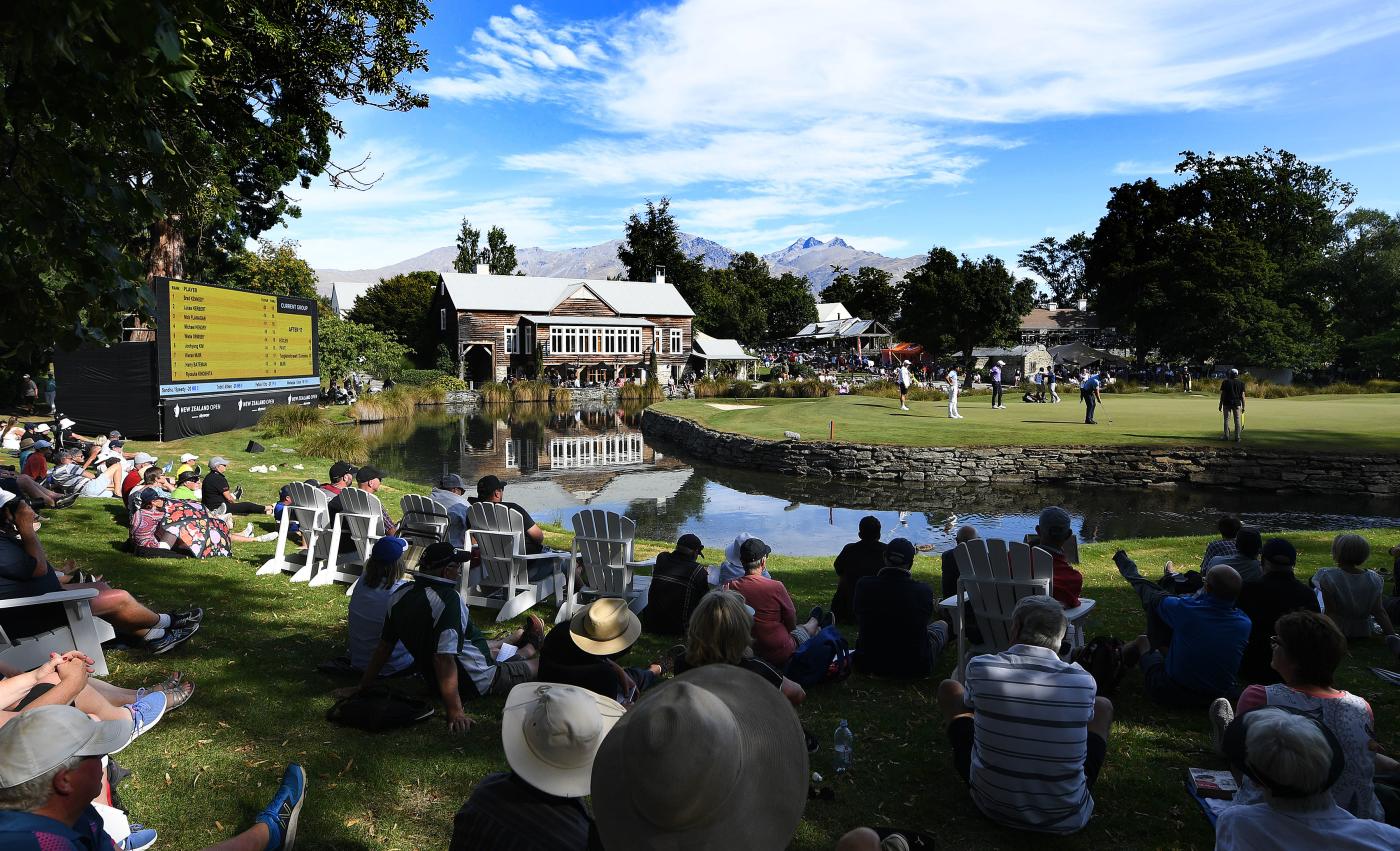 NZ Golf Open at Millbrook
Motatapu
2 March 2024
The iconic Motatapu off-road event returns on 2 March 2024. It's your one chance a year to run, bike or walk through some of the most stunning high country terrain in New Zealand, with six different events to choose from over one epic day.
The 47km Mondraker mountain bike event is a highlight for pros, amateurs, and newbies alike. The non-competitive e-mountain biking option means you can experience the once-a-year access to the beautiful Motatapu Valley with less pedal power required. 
$5 from your entry fee will be donated to Queenstown Trails to help maintain and develop our trails. There's also the option to add an additional personal donation when registering. To find out more or to secure your spot, see here.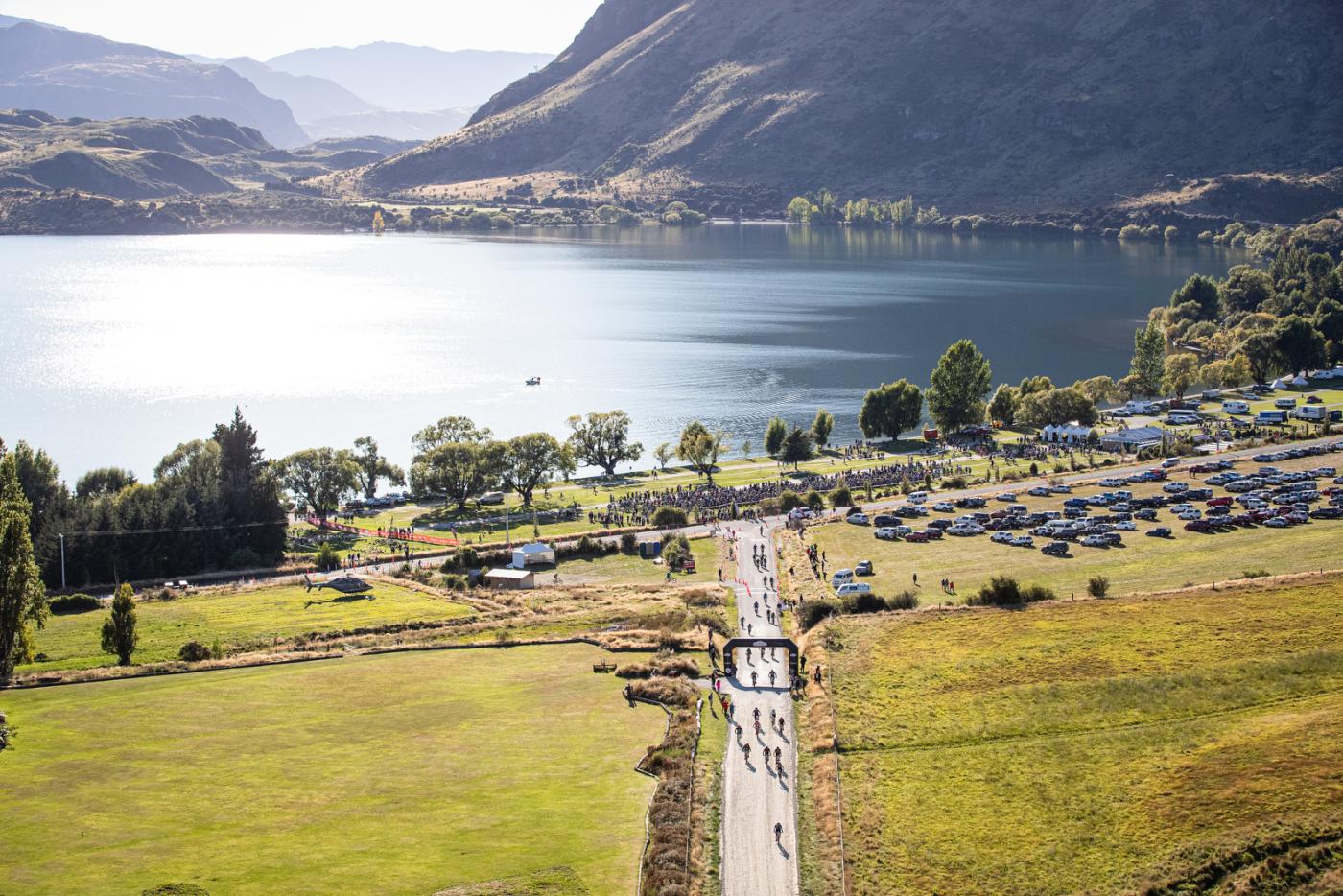 Motatapu
Plan your Queenstown local experience
Stay a bit longer to experience all Queenstown has to offer this summer – find more ways to immerse yourself in Queenstown's natural beauty and connect with the locals in our 6-day travel itinerary. 
As you explore Queenstown, share your experiences with us on Instagram by tagging #QueenstownLive.