Remarkables Market: Saturdays from 9am-2pm
Expect to find a fantastic selection of local artisans selling crafts and gifts with a tasty selection of local produce available. Relax and enjoy the mellow vibes, live music and outstanding 360° mountain views over a coffee or brunch. Located at The Remarkables Park Red Barn, the Market is open from 9:00am – 2:00pm every Saturday from mid-October 2021 until mid-April 2022. Find out more here.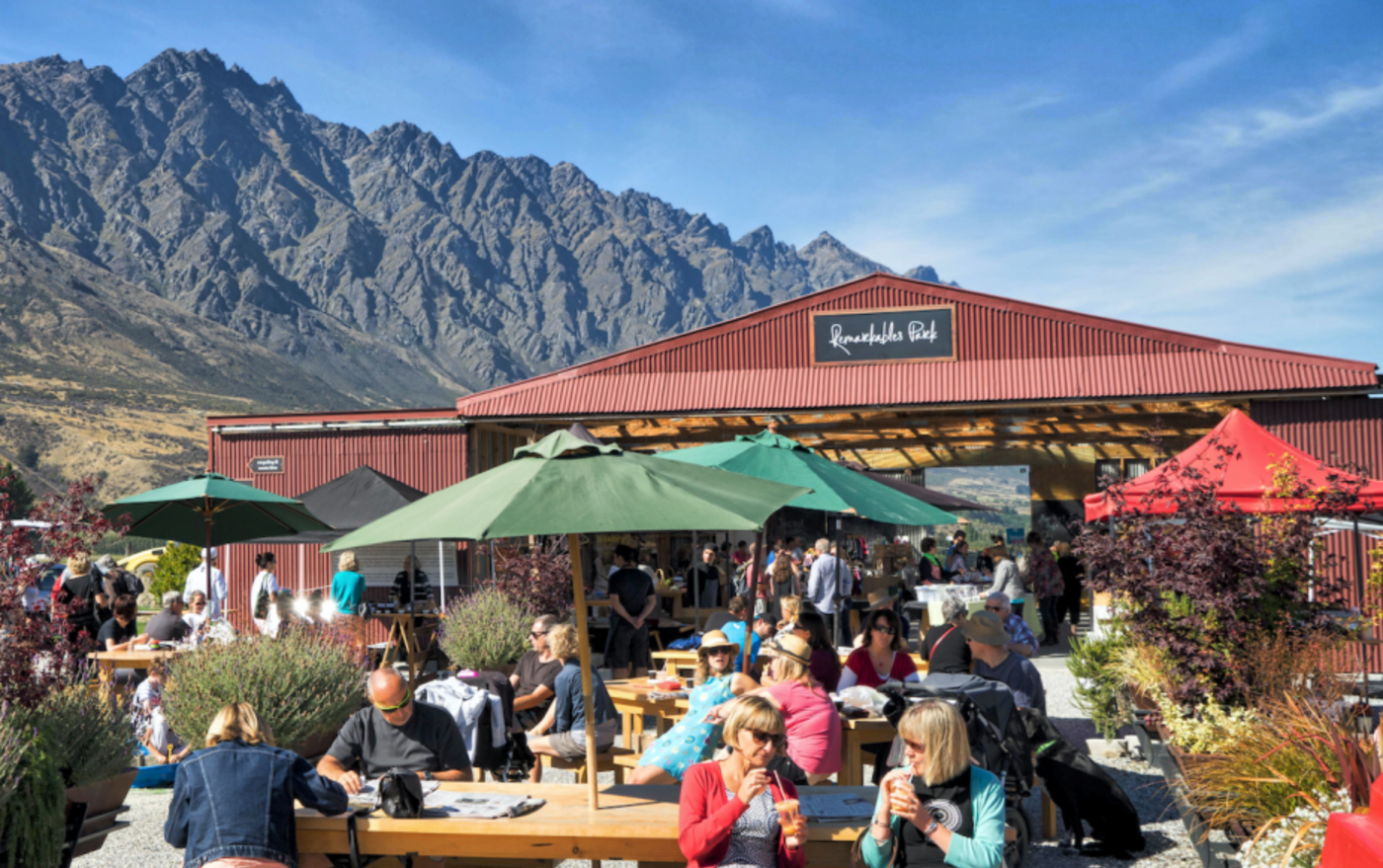 Remarkables Market, Saturdays in Frankton
Arrowtown Market: Sundays from 10am-2pm
The Arrowtown Farmers' Market is a seasonal, Sunday market held on the Library Green in Historical Arrowtown. Offering an excellent range of high-quality products that are produced locally and sold by the producers themselves, the Arrowtown Market kicks off in spring and runs from 10:00am – 2:00pm every Sunday from Labour Weekend 2021 until Easter Weekend 2022. Find out more here. 
Cyclorama e-Bike Festival: Postponed until 2022
Sadly due to Covid-19 Alert Levels, this event has been postponed until 2022. 
Cyclorama is New Zealand's First e-Bike Festival and will be held in Arrowtown from 13 - 14 November 2021.
There will be rides themed for food, wine, beer, art and even bird watching. If you're after more of a challenge, we've got trails that will make you work, if that's what you're after! We don't stop at the rides though. Arrowtown's Butler's Green will become a festival hub where you will find bikes, equipment, rentals, sellers, food stalls and loads more. We can't wait to see you on the trails! More info here.
Crankworx Summer Series: 28 November-12 December 2021 
Crankworx has announced the addition of a summer series festival in New Zealand. The multi-stop mountain biking festival will see international and local riders explore the varied terrain of Central Otago, Queenstown and Wānaka, known for epic vistas and world-class mountain biking tracks. There will be race categories for Pros, Amateurs and CWNEXT racers. For spectators who want to watch it all go down, the Crankworx Summer Series New Zealand will be free to attend.
Athletes can register from 20 September 2021. Find out more here.
Vertigo Bikes Queenstown Ride More DH Series
Vertigo Bikes organises a summer downhill series in the Queenstown Bike Park along with other local tracks. Fantastic to spectate at and compete in, each event raises funds towards the Queenstown Mountain Bike Club who maintain Queenstown's mountain biking trails. 
More about Vertigo Bikes DH Series here.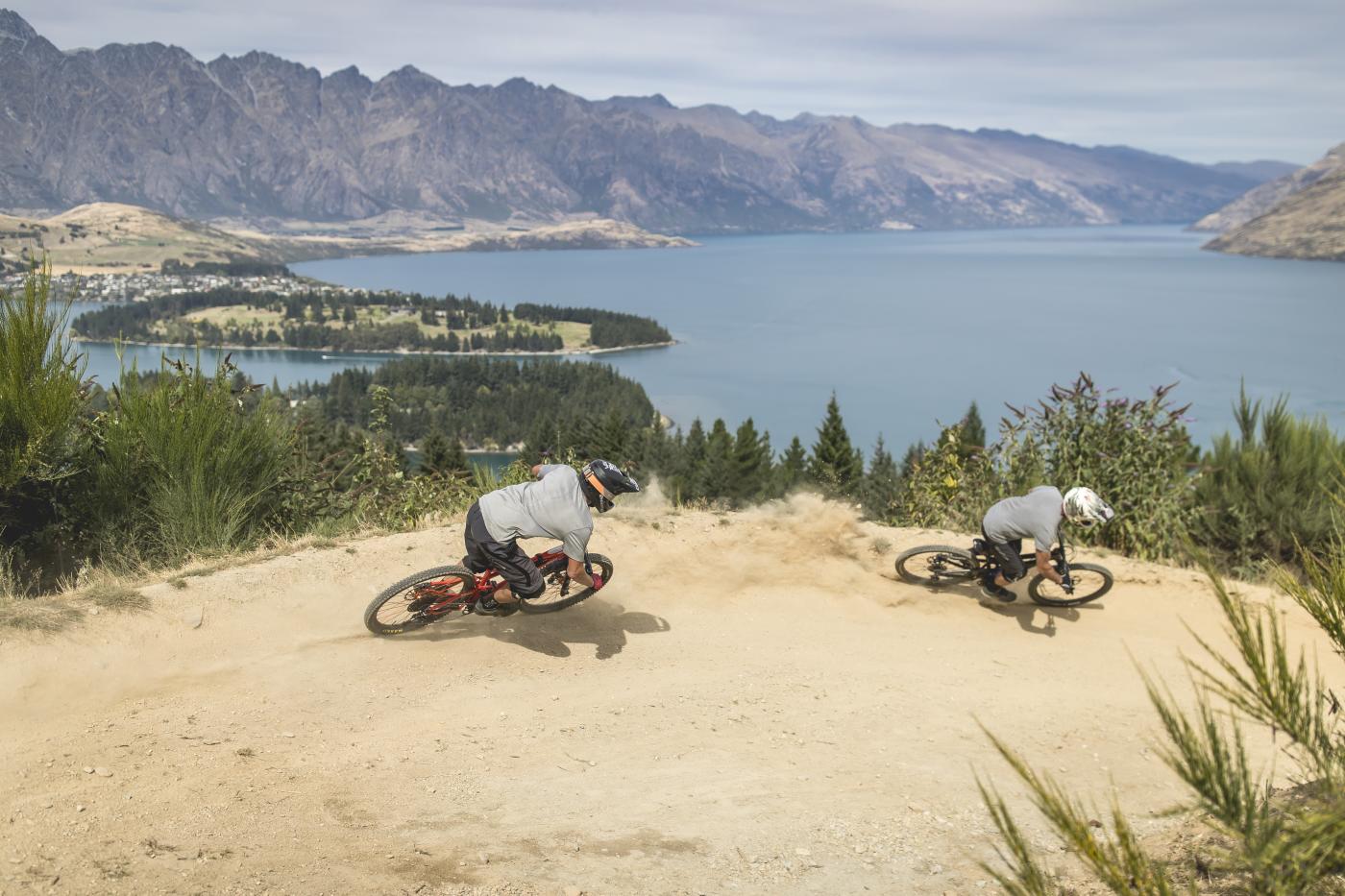 Queenstown Bike Park 
Shotover Moonlight Marathon: 19 February 2022
The tenth edition of the Shotover Moonlight Mountain Marathon & Trail Runs will be held on 19 February 2022, where you can experience the challenging and diverse terrain of Ben Lomond Station near Queenstown. Choose from the ultra (56km), marathon, 30km, half marathon or 10km option. 

Starting beside the famous Shotover River you'll run along sheep tracks, historic gold mining water races and high country mustering routes. The scenery is forever changing as you climb and descend through tussock lands, mountain ridges, beech forest and creeks. The course finishes near picturesque Moke Lake where you'll be able to relax and reflect on your huge personal achievement and celebrate with fellow competitors and supporters.
Find more info here.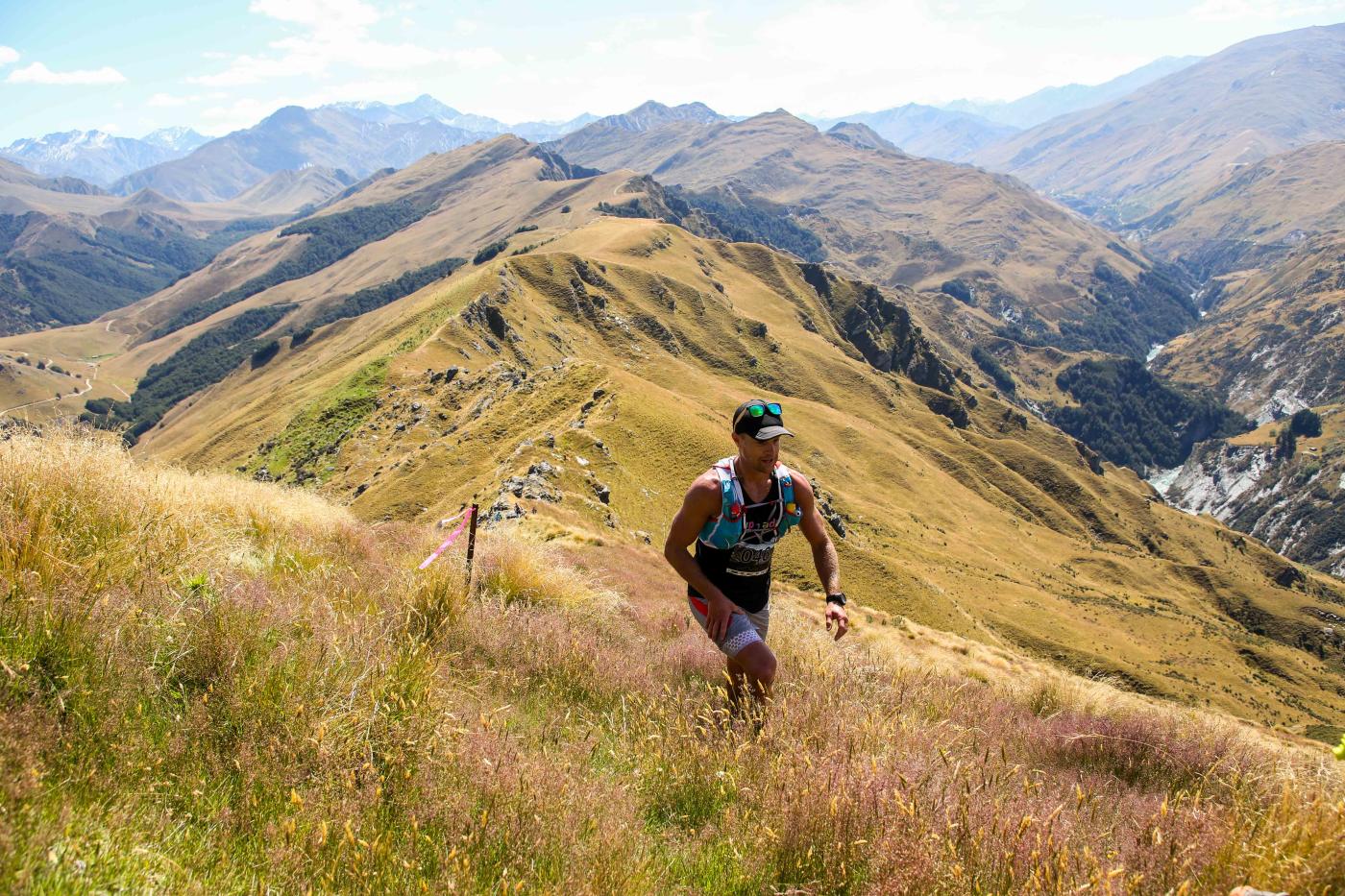 Shotover Moonlight Marathon
Macpac Motatapu: 5 March 2022
The iconic Motatapu returns on 5 March 2022 with four iconic races: the 47km Mountain Bike Race, 15km Miners Trail, 42km Off-Road Marathon and 52.5km Ultra Run. Held on one epic day, it is your one chance a year to experience the breathtaking high country terrain and traverse the Motatapu, Soho and Glencoe Stations between Wānaka and Queenstown. Don't miss out on this legendary race! Find out more here.
New Zealand Sotheby's International Realty Queenstown Marathon: 19 March 2022
(Rescheduled from 220 November 2021)
The 'World's most beautiful marathon' incorporating 42.2km, 21km, 10km and 3km kids run options, and taking in the best highlights of the Queenstown Lakes region on hard packed cycle trails. Be sure to bring your support crew to cheer you on, there are plenty of adventures to keep the whole family entertained.  To find out more or to secure your spot, see here.  
(Half marathon and 10km entries have now sold out but full marathon option is still available)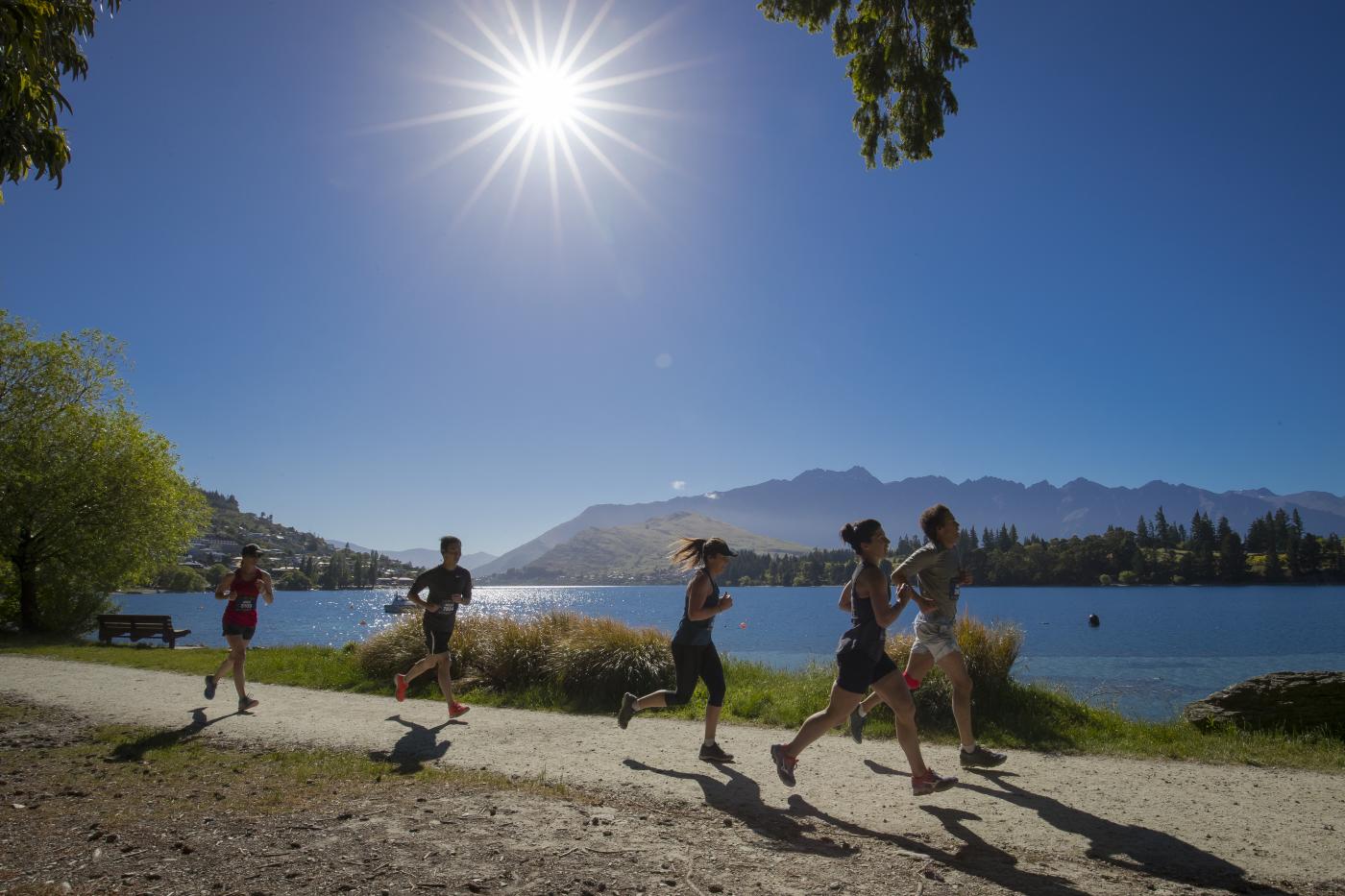 Runners competing in the Queenstown Marathon
Gibbston Valley Summer Concert: 26 March 2022
The Gibbston Valley Queenstown Summer Concert is set with the stunning backdrop of Gibbston, usually performed to sellout crowds, the vibe is something to behold. Line up and more information yet to be released but watch this space!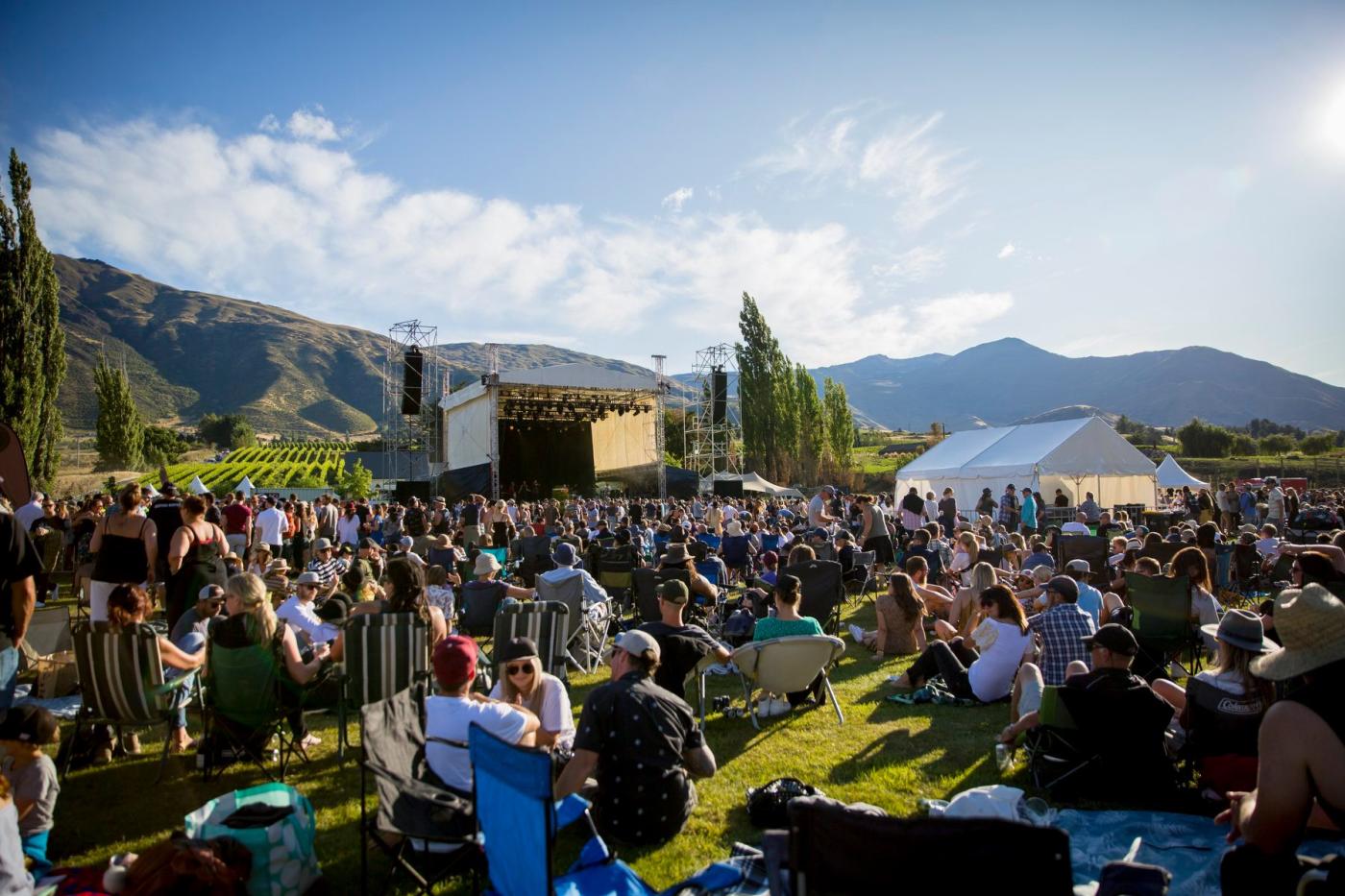 Gibbston Valley Summer Concert, credit: Neptune Entertainment & Still Vision
New Zealand Golf Open:  31 March-3 April 2022
(Rescheduled from 24-27 February)
New Zealand's premier golfing event is an iconic sporting event which is steeped in both history and drama which dates back to 1907.
In February 2022, the 102nd edition of the New Zealand Open, will be played over two courses at Millbrook Resort.
The tournament is held as a pro-am seeing some of the best golfers in Australasia and beyond partnered up with amateurs who are pitching their skills against some of the best in the game. Find out more here.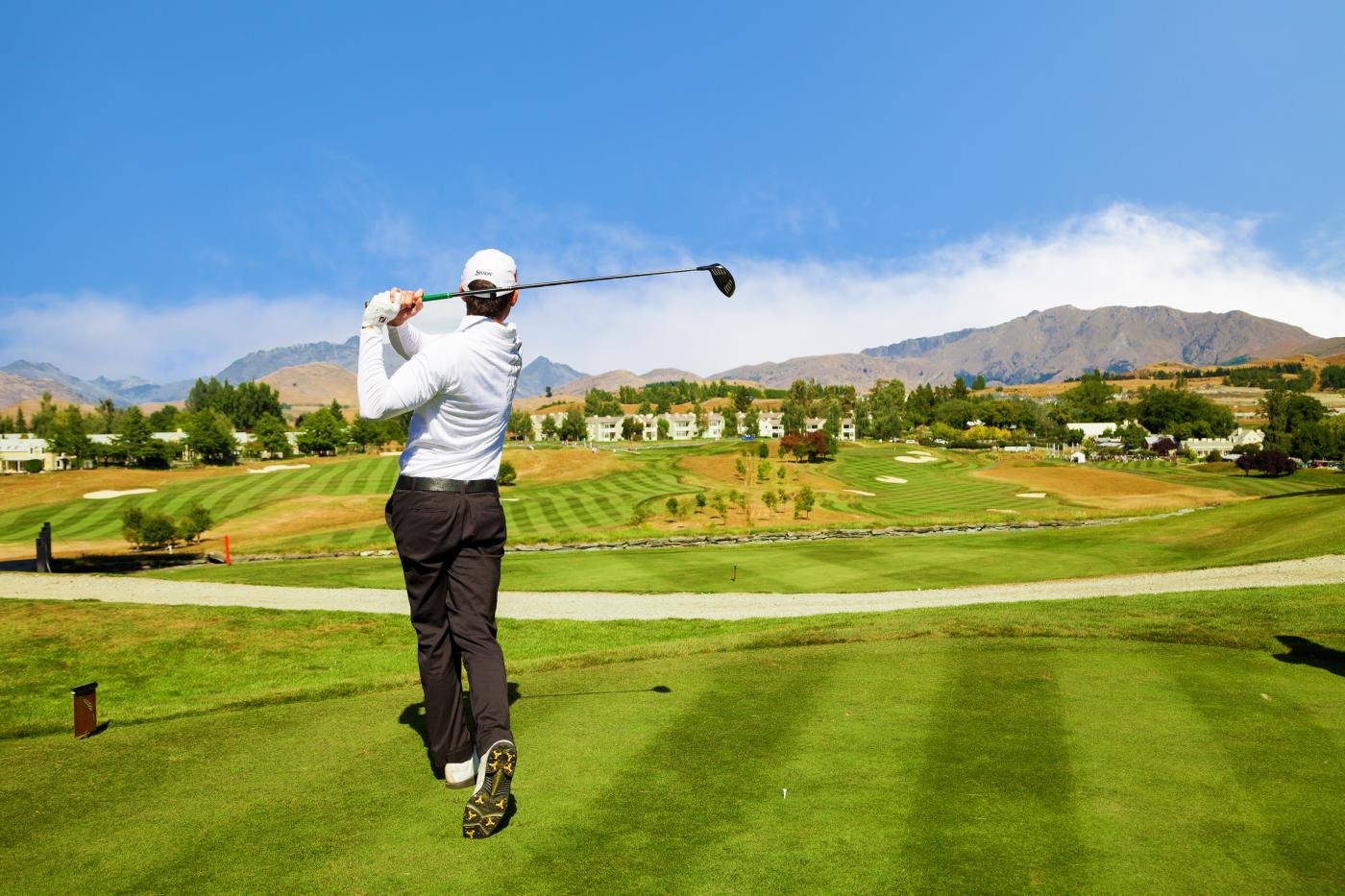 NZ Golf Open at Millbrook