Early Roots
This remote and mountainous region of the South Island was first settled by sheep farmers in the 1850s. After gold was discovered in the Shotover River in 1862, a flood of prospectors arrived in search of fortune. Little did they know that, more than 150 years later, wine would be the glittering prize.
It was miner John Desire Feraud who originally sniffed out the region's potential, planting the first grapes in 1864. A Frenchman with winemaking in the blood and money from the goldfields in his pocket, he set up Monte Cristo winery near Clyde, earning plaudits locally and in Australia for his efforts.
No further gains were made for another 30 years or so. In 1895, the New Zealand government commissioned European viticulturist Romeo Bragato to assess the prospects for a wine industry in this young country. His survey revealed great promise for certain varietals, his report noting that, "there was no country on the face of the earth which produced better Burgundy grapes than were produced in Central Otago and portions of the North Island."
Bragato was bang on the money. Enjoying a near-Continental climate with hot days, cool nights and not a lot of rain, Central Otago has swell conditions for chardonnay, pinot noir, and aromatics like riesling and pinot gris. However, at 45 degrees south, and between 200 and 450 metres above sea level, this was – and still is – pushing winemaking to its geographical limits.
Unsurprisingly, grapes failed to budge cows, sheep and orchards from this rugged high country. That is, until Alan Brady and a handful of other experimentalists entered the picture in the early 1980s.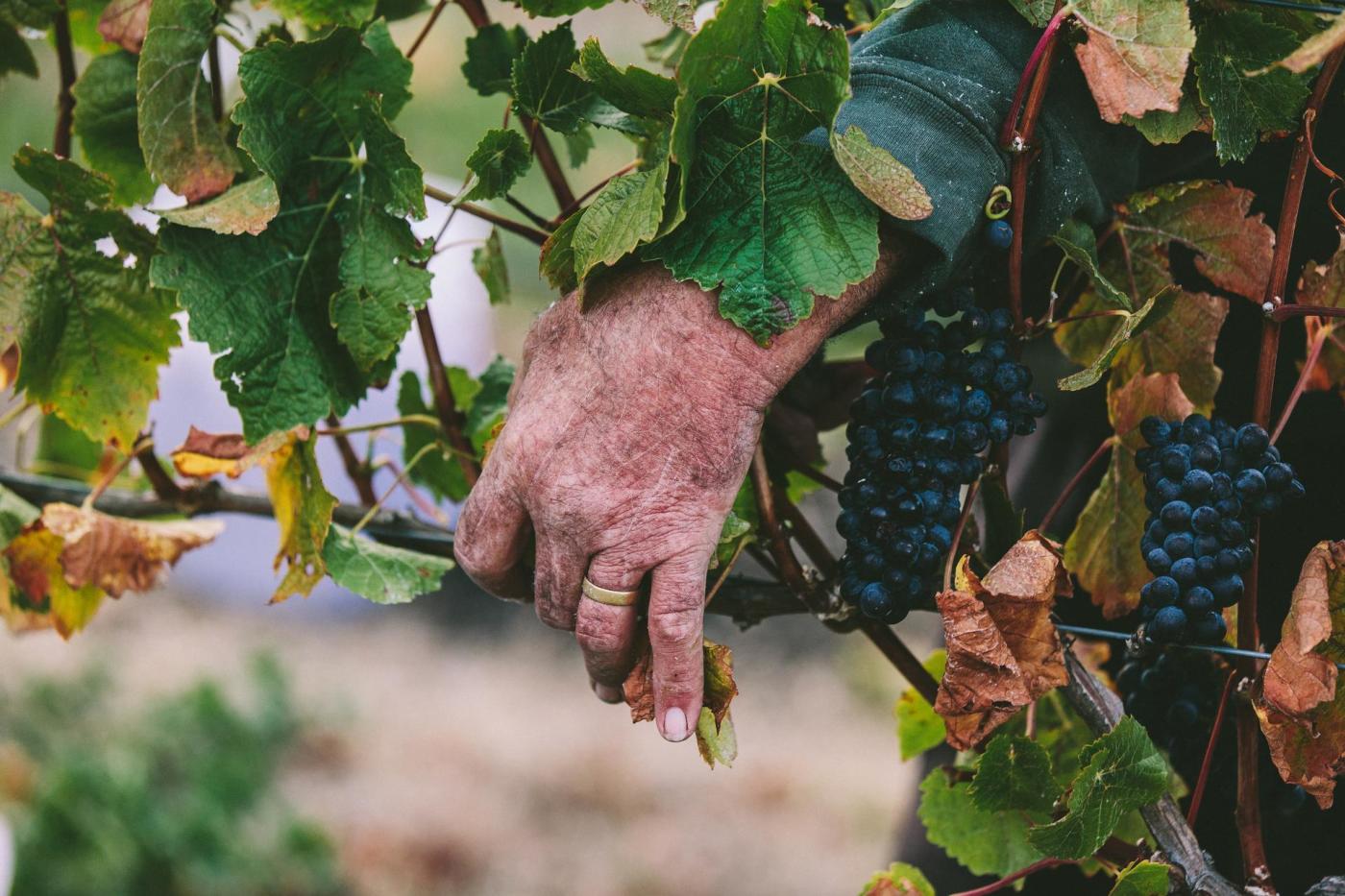 Pinot Noir grapes
A Budding Industry
An Irishman, journalist and Central Otago convert, Alan Brady bought land in the Gibbston valley in the mid 1970s. The self-confessed dreamer had an inkling that the fickle but coveted pinot noir grape would thrive, despite skeptics telling him it was "too cold, too high and too far south." He went ahead anyway, planting his first grapes in 1981.
Luckily, Brady's vision was shared by a few other local people, including Rolf and Lois Mills at Wanaka's Rippon Vineyard, and Sue Edwards and Verdun Burgess at Black Ridge near Alexandra.
Far removed from the rest of the country's budding wine industry and lacking a manual for making it work in this extreme environment, these early few shared their knowledge – from vine to bottle to customers' glasses. This spirit of collaboration helped lubricate the burgeoning industry and remains central to its character to this day.
When it came to commercial release, Brady was first out of the blocks, producing a Central Otago pinot noir in 1987. By the end of the '80s, word was seeping out, drawing in fresh blood such as Rob Hay.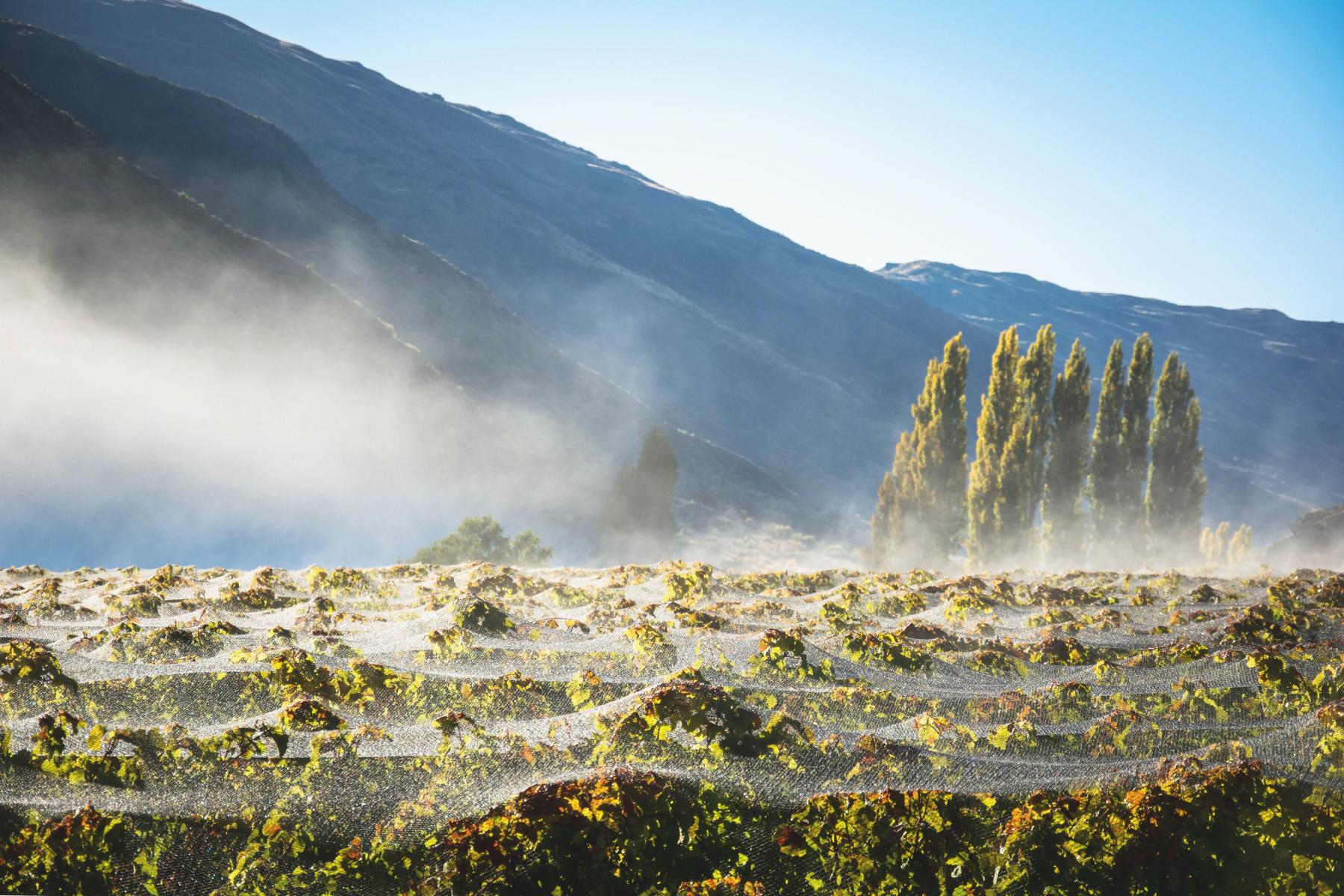 Gibbston Valley Winery
Having returned from Germany where he studied wine, Hay fell in love with Chard Farm, an orchard perched high on a ledge above the Gibbston Valley's Kawarau River. By the time Brady was popping the cork on his first vintage, Rob and his brother Greg were clearing trees for grapes. Down the local pub, the brothers had their doubters. "A waste of bloody good merino [sheep] country!" they were heard to say.
But the world was waking up to Central Otago pinot noir, with Gibbston Valley Winery and Rippon Vineyard both winning medals by the early '90s. Meanwhile, more wineries were coming online in Bannockburn, Cromwell, Bendigo, Wanaka and Alexandra. In 1991, four vineyard owners on Bannockburn's Felton Road banded together to create Mt Difficulty, now one of the region's largest and most prestigious producers.
As production and quality increased, so did the desire to showcase these wines at their source. Cellar doors and restaurants opened, allowing visitors to discover the region's wines in their unique terroir.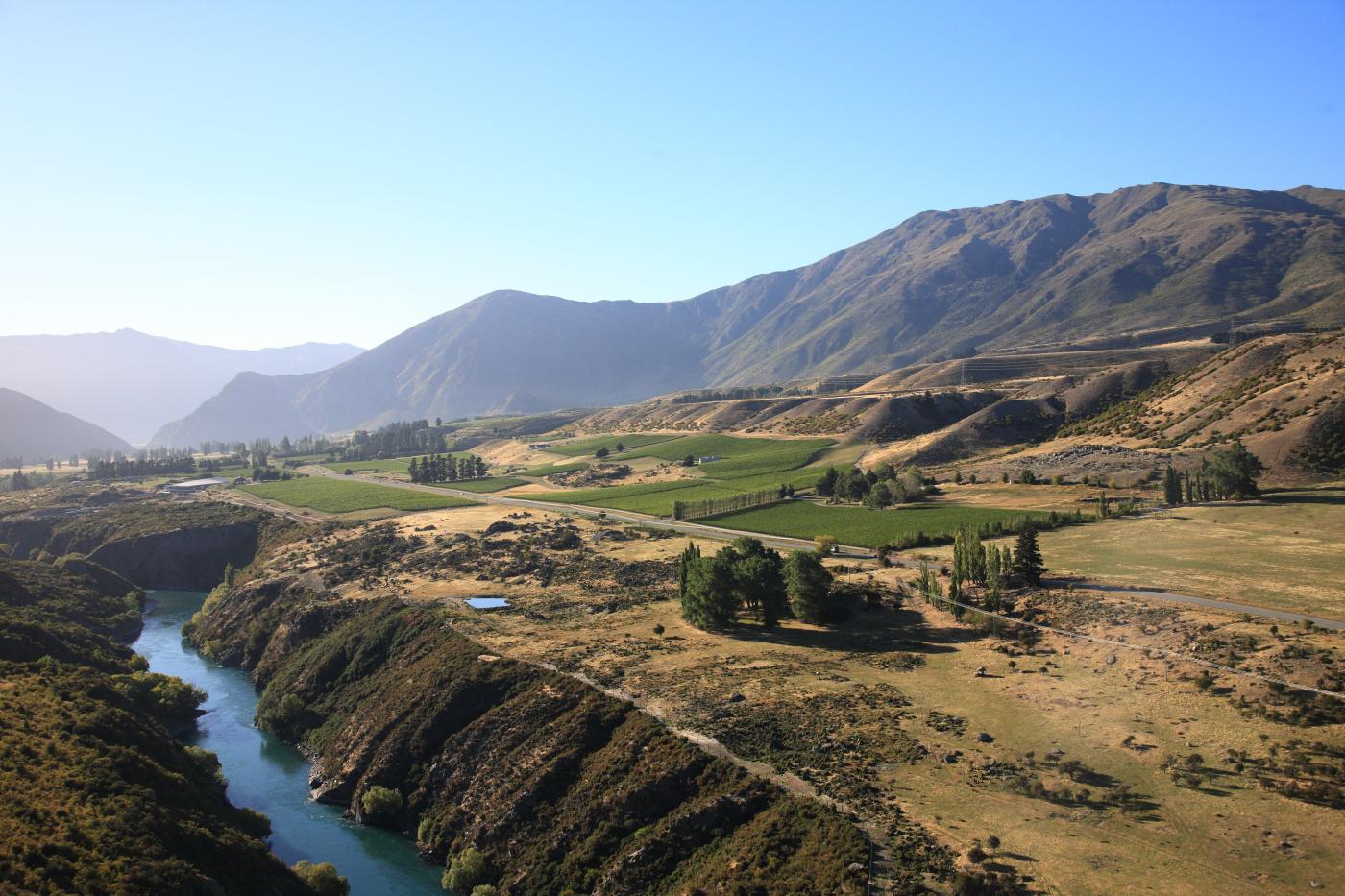 Gibbston is where it all began for Central Otago winemakers
Reaching Maturity
The new millennium brought more success, as Gibbston Valley's Reserve Pinot Noir beat the world's best at the prestigious London International Wine Challenge in 2001.
In Gibbston, Greg Hay established Peregrine Wines. Opened in 2003, its new winery became the region's most striking architectural statement, with a wing-like roof inspired by a soaring falcon. Passionate about organic winemaking practices – as are many of the region's producers – Peregrine also upped the feel-good factor by supporting the conservation of two endangered New Zealand birds, the karearea and saddleback.
Bolstered by awards and adulation, wine tourism continued to fly, too. In 2005, Amisfield opened its award-winning and super-stylish tasting room and restaurant overlooking pretty Lake Hayes. Offering superb food, matched by classy wines crafted under the Lake Hayes and Arcadia labels, it remains one of New Zealand's premier winery dining experiences.
In all, the last two decades have seen the number of producers in Central Otago increase tenfold to around 130, with more than 30 tasting rooms open to the public. Approximately 2000 hectares of grapes are now planted – just over 5% of New Zealand's total winegrowing area. Pinot noir has always been king – accounting for over 75% of plantings – but it's not the only grape that grows royally in these parts. Riesling, pinot gris and chardonnay are also stellar performers.
And while it's unlikely that the local industry will continue to grow at this pace, there are still nooks and crannies waiting to be discovered, and plenty of folk willing to invest not just money but the hands-on dedication required to produce great wines.
Alan Brady is optimistic that the region's success will continue. "There are very few places where pinot noir grows so easily and produces such consistently good wines. Older vines produce more distinguished wines, so as our vineyards mature the future looks very bright."