Early Roots
This remote and mountainous region of the South Island was first settled by sheep farmers in the 1850s. After gold was discovered in the Shotover River in 1862, a flood of prospectors arrived in search of fortune. Little did they know that, more than 150 years later, wine would be the glittering prize.
It was miner John Desire Feraud who originally sniffed out the region's potential, planting the first grapes in 1864. A Frenchman with winemaking in his blood and money from the goldfields in his pocket, he set up Monte Cristo winery near Clyde, earning plaudits locally and in Australia for his efforts.
In 1895, the New Zealand government commissioned European viticulturist Romeo Bragato to assess the prospects for a wine industry in this young country. His survey revealed great promise for certain varietals, his report noting that, "there was no country on the face of the earth which produced better Burgundy grapes than were produced in Central Otago".
Bragato was bang on the money. Enjoying a semi-Continental climate with hot days, cool nights and little rain, Central Otago has superb conditions for pinot noir, chardonnay, and aromatics like riesling and pinot gris. However, at 45 degrees south, and between 200 and 450 metres above sea level, this was – and still is – pushing winemaking to its geographical limits.
Despite assurances from Bragato that grapes offered great potential for Central Otago, cows, sheep and orchards dominated the rugged high-country slopes until the early 1980s when a handful of experimentalists pioneered our modern wine industry.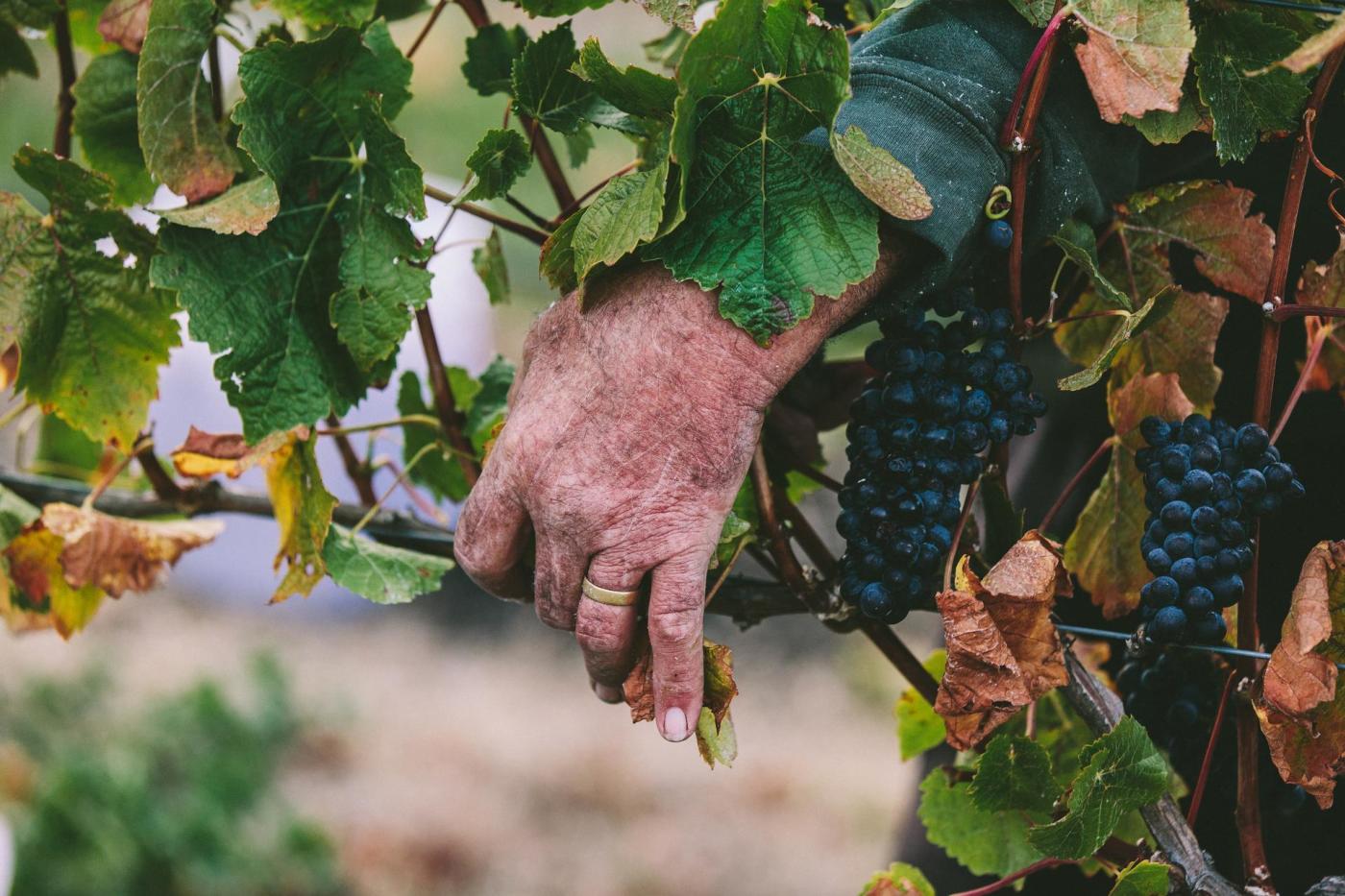 Pinot Noir grapes
A Budding Industry
The 1980's saw a renewed interest in growing grapes in New Zealand and a few visionaries disregarded advice telling them Central Otago was "too cold, too high and too far south" to grow wine. Alan Brady in Gibbston Valley, Rolf and Lois Mills at Wanaka's Rippon Vineyard, Anne Pinkney in Whakatipu, and Sue Edwards and Verdun Burgess at Black Ridge near Alexandra, all planted grapes and began their winemaking journey with almost serendipitous simultaneity in the early 1980's.
Far removed from the rest of the country's budding wine industry and lacking a manual for making it work in this extreme environment, these early pioneers shared their knowledge, experiences and winemaking equipment as they grew the nascent industry from barren land to fields of (the new) gold.
This spirit of collaboration helped lubricate the burgeoning industry and remains central to its character to this day.
The first commercial release of Pinot Noir was from Gibbston Valley Winery in 1987 and by the end of the '80s, word was spreading, attracting fresh blood such Chard Farm founders Rob and Greg Hay.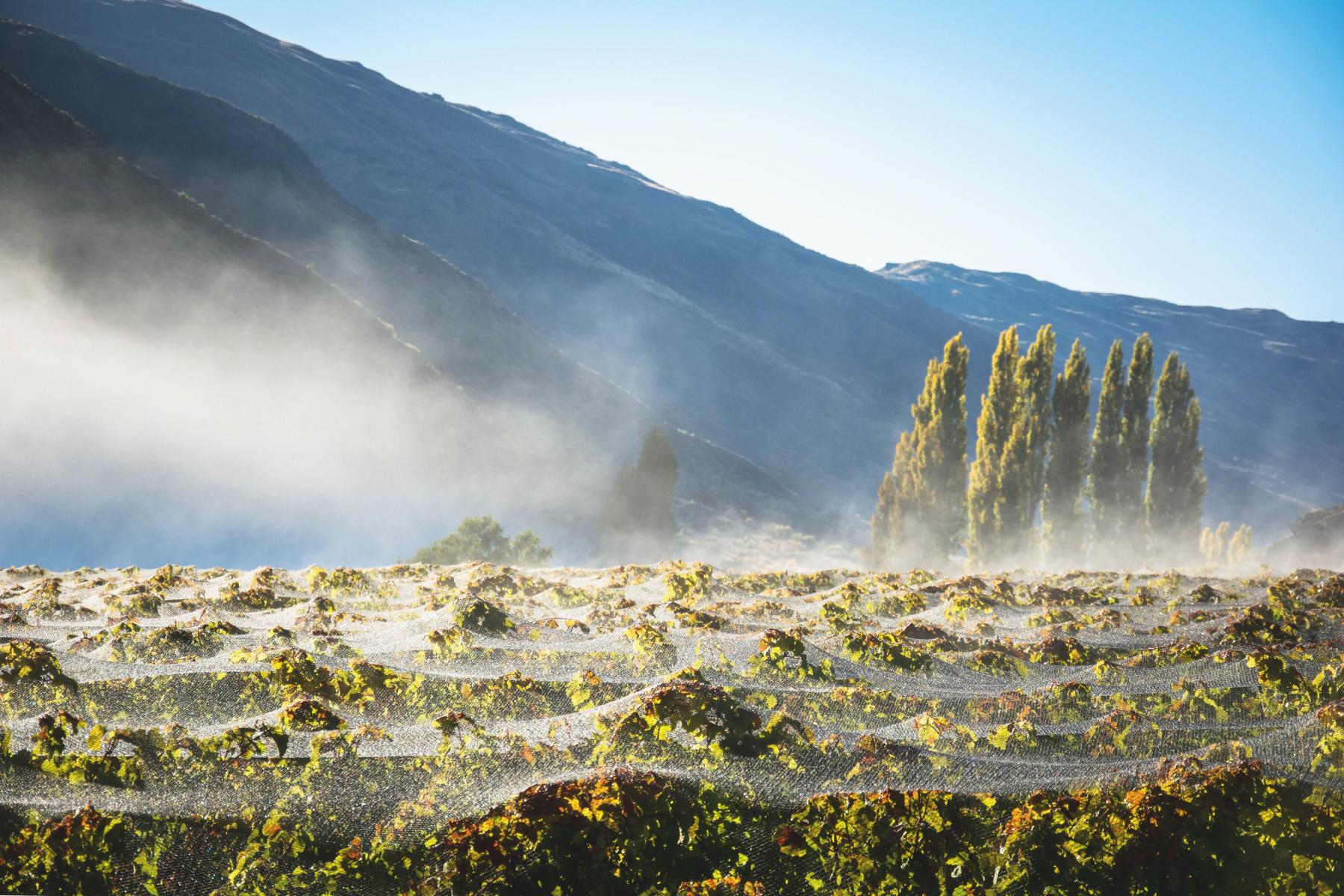 Gibbston Valley Winery
Having returned from Germany where he studied wine, Hay fell in love with Chard Farm, an orchard perched high on a ledge above the Kawarau River in Gibbston. By the time Brady was popping the cork on his first vintage, Rob and his brother Greg were clearing trees for grapes. Down the local pub, the brothers had their doubters. "A waste of bloody good merino [sheep] country!" they were heard to say.
But the world was waking up to Central Otago pinot noir too, with Gibbston Valley Winery and Rippon Vineyard both winning medals in the mid '90's. Meanwhile, more wineries were coming online in Bannockburn, Cromwell, Bendigo, Wanaka, Alexandra and in 1991, four vineyard owners on Bannockburn's Felton Road banded together to create Mt Difficulty, now one of the region's largest and most prominent producers.
As production and quality increased, so did the desire to showcase these wines at their source. Cellar doors and restaurants opened, allowing visitors to discover the region's wines in their unique terroir. With Queenstown as a hub, Central Otago wines now attract hundreds of thousands of visitors to the area every year who come to enjoy the epic scenery and punishing landscapes that accompany our stunning wines.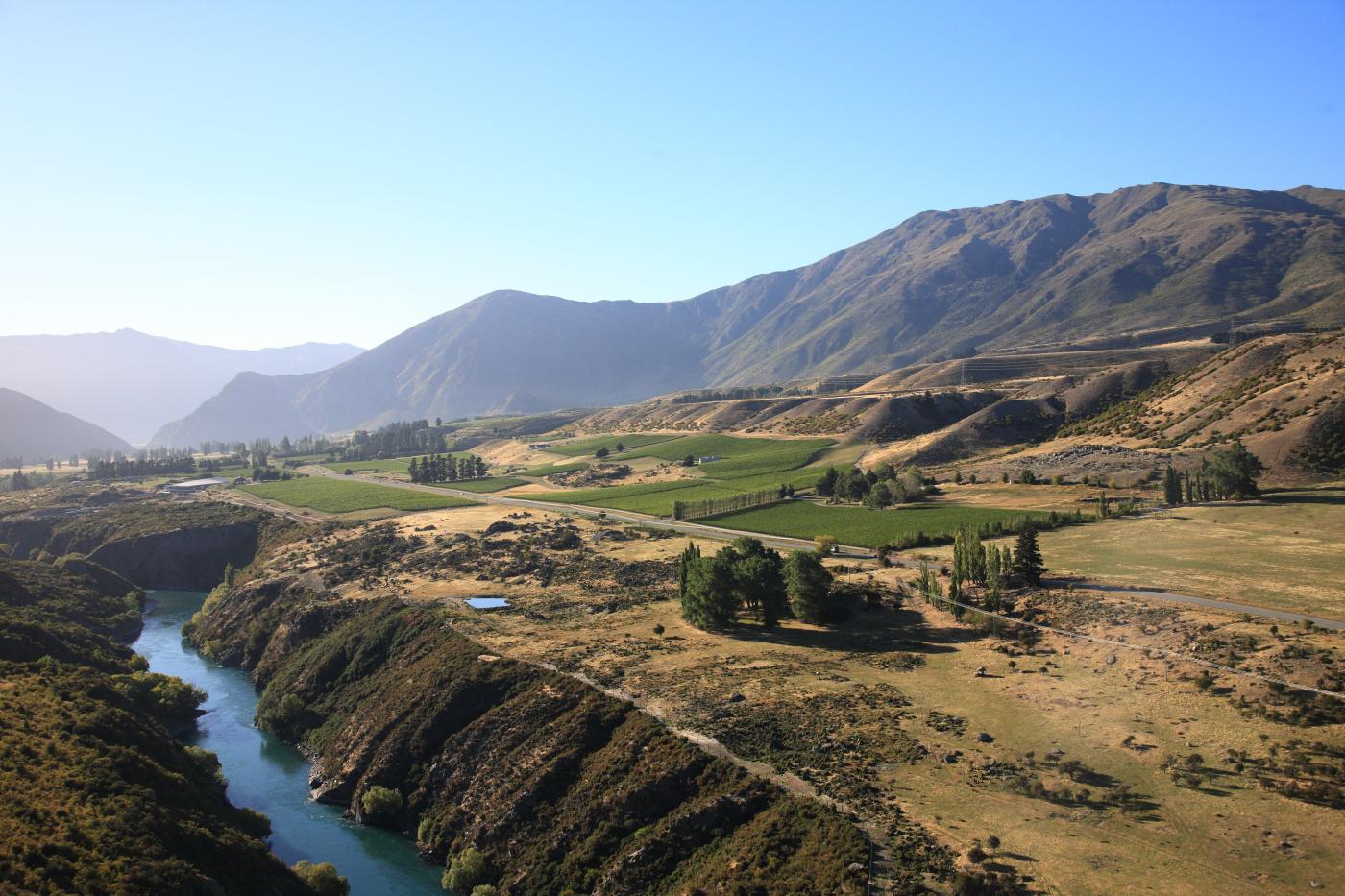 Gibbston has many cellar doors, visited by thousands of visitors to Central Otago
Reaching Maturity
Over three decades Central Otago has continued to grow to around 135 wineries and more than 40 tasting rooms open to the public.
Approximately 2000 hectares of grapes are now planted, making up just over 3% of New Zealand's total winegrowing area. Pinot noir showed amazing potential in Central Otago right from the beginning and now accounts for over 75% of plantings – but it's not the only grape that grows royally in these parts. Riesling, pinot gris and chardonnay are also stellar performers.
With age comes experience and some of the world's best makers of Pinot Noir now call Central Otago home. Building upon early successes, winemakers like Rudi Bauer, Grant Taylor, Matt Dicey, Matt Connell & Pete Bartel (to name just a few) are frequently rewarded with trophies, medals and accolades for their wines.
As the vines continue to age, consistency and complexity increases, and Central Otago wines have now become common highlights in award shows and favourites of wine critics everywhere. Characterised by fresh fruit aromas and crisp minerality the best wines show precision, power and complexity making them the perfect accompaniment to food as well as being outstanding on their own.   
There are very few places on earth where pinot noir grows so naturally and produces such reliably good wines as Central Otago. The extremes of landscape and climate, along with the dedication of our top viticulturalists and winemakers, produce exceptional quality wines that are irrefutably Central Otago.