Gibbston is one of those places that feels miles away from anywhere, somewhere where you can truly relax and feel like you're on holiday. The perfect place to enjoy a bike ride followed by a long lunch with a glass of award-winning pinot noir, or dust off the cobwebs with a bungy jump or zipline ride at the home of the bungy – the Kawarau Suspension Bungy Bridge.
The valley is also conveniently located within a half hour drive of downtown Queenstown, close enough to the excitement of the cosmopolitan town to ensure you never run out of things to do but far enough away to feel remote. Historic Arrowtown is only 15-minutes away – perfect for an afternoon exploring the restored gold mining town, walking or biking the trails or grabbing a bite to eat.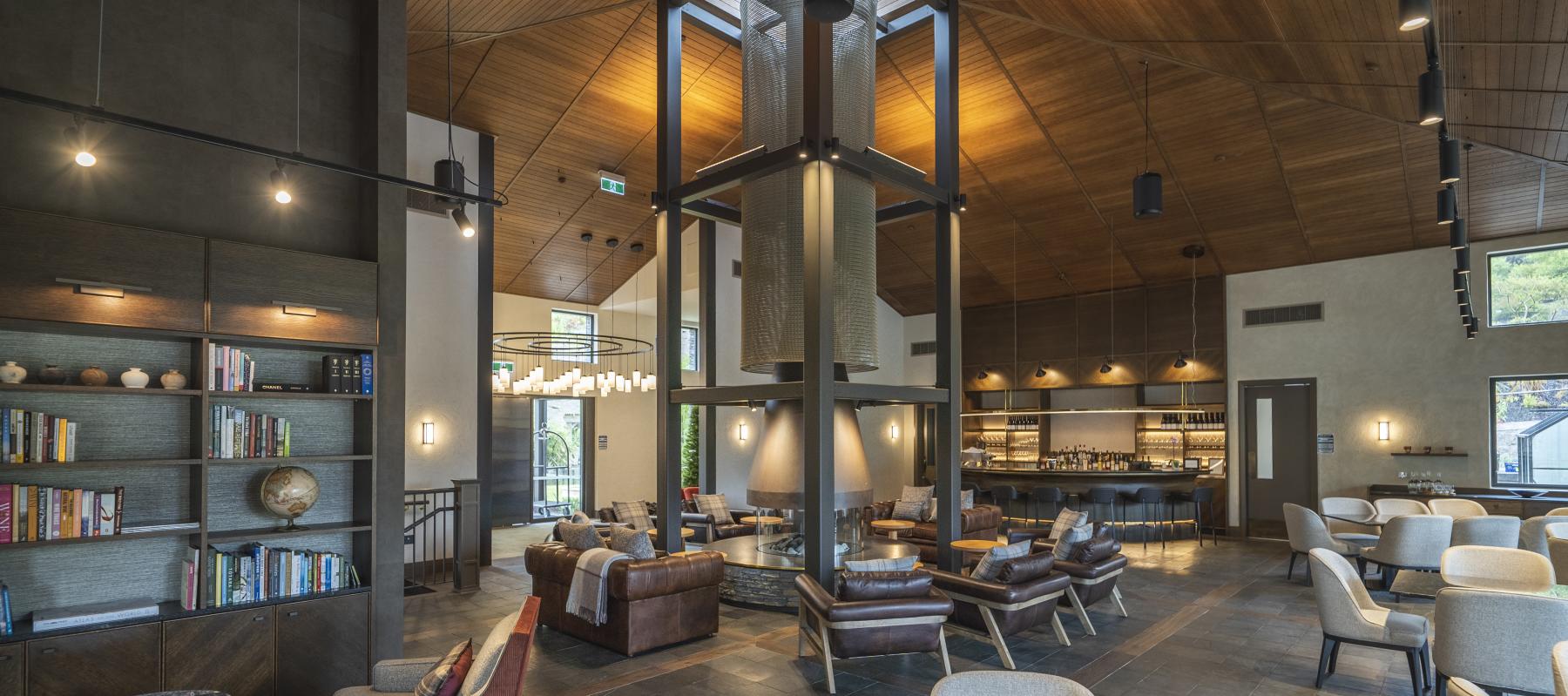 Gibbston Valley Lodge & Spa
Gibbston Valley Lodge & Spa
Set within Central Otago's oldest founding vineyards, the newly established Gibbston Valley Lodge & Spa offers relaxed luxury, fine wine, gastronomic food and five-star concierge service.
Twenty four private villas featuring views over organic and historic vineyards offer luxurious indoor living areas that open onto a secluded, covered deck and courtyard.
The main lodge features a restaurant, wine cellar, a conservatory and a media room. The onsite spa has a range of treatments available as well as a hot tub and sauna to kick back and relax while you soak up the stunning views.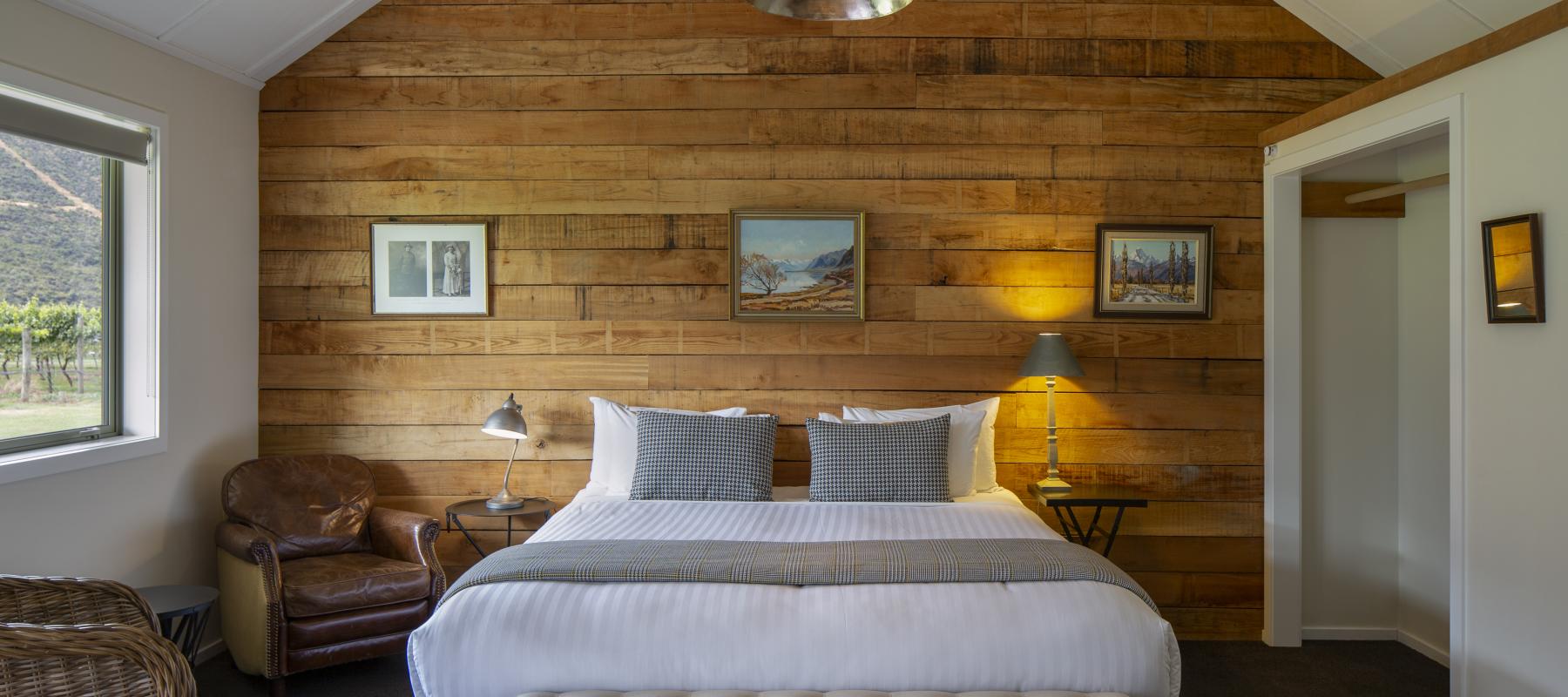 Kinross Cottages
Kinross
Situated in the heart of Gibbston, Kinross is a boutique vineyard hotel, cellar door and bistro, perfect for couples, families and groups looking for a home away from home.
Fourteen near identical studio cottage rooms are dotted around the property, set among a beautiful garden with grape vines, trees and a pond. There's plenty to keep you entertained with an outdoor hot tub, petanque court, and BBQ. 
Kinross is the official cellar door for five boutique wineries based in the valley including Coal Pit, Hawkshead, Kinross, Valli, Wild Irishman, so wine tasting during your stay is an absolute must.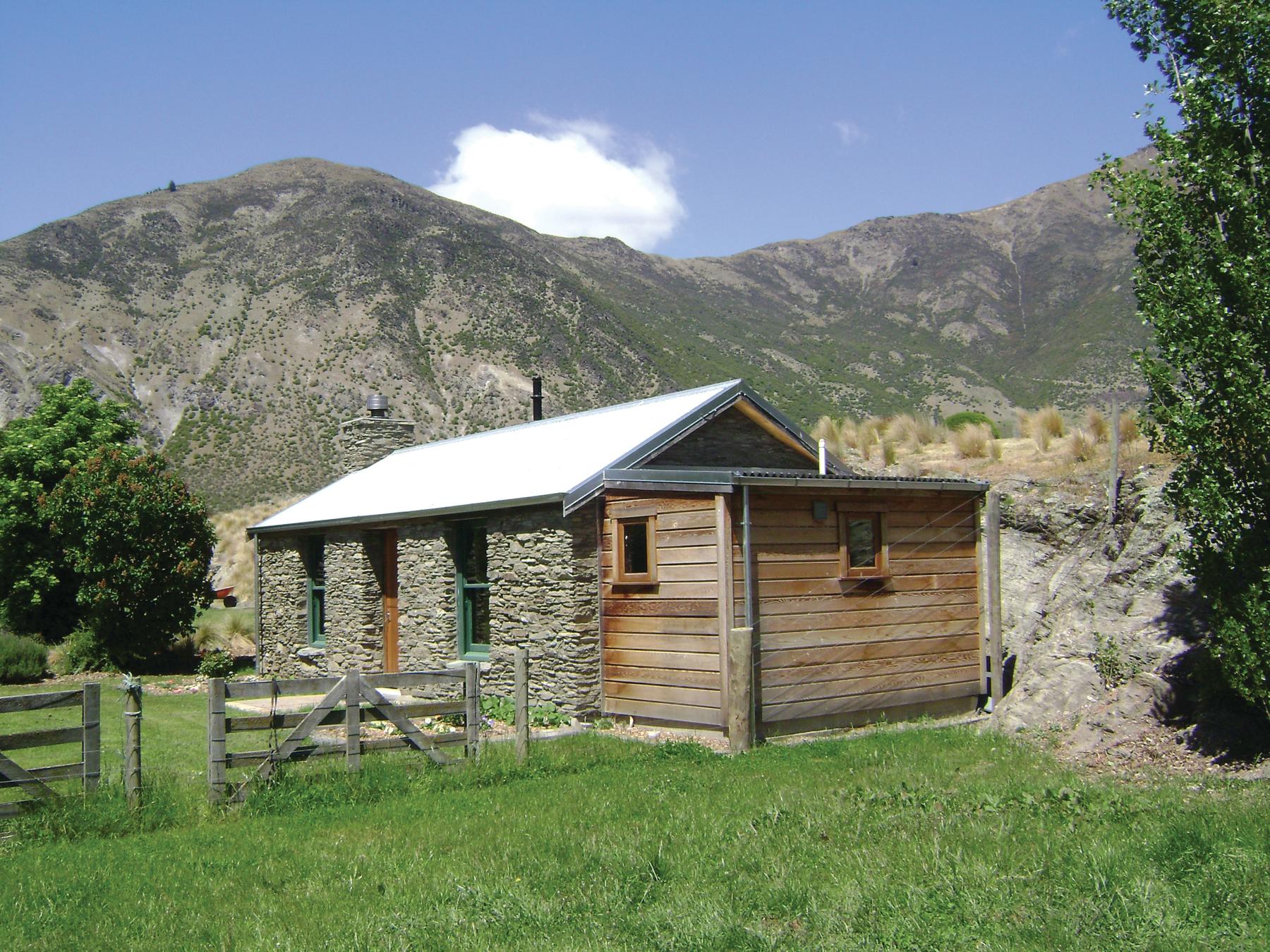 Warbrick Cottage
Warbrick Historic Stone Cottage
Warbrick Cottage is a tastefully restored historic gold miners stone cottage in Gibbston. First built in 1874 by a local gold miner who lived in the cottage for almost 30 years, the cottage is set on a 6 acre plot in Gibbston and has been restored by now owners Matt and Lisa White. It has everything you would expect to find in a modern homestay, including a queen bedroom, a separate living area with sofa-bed and a large fireplace, a kitchenette and outdoor BBQ. 
Located within walking distance to Gibbston's vineyards and the Gibbston River Trail, the cottage is a perfect spot for a rural weekend getaway.