Queenstown packs a lot of punch for its size and there is an adventure for every thrill-seeker no matter your age or interest.. Create unforgettable travel memories right here on the shores of Lake Whakatipu. We have completed the hard work for you and compiled a list of the craziest adrenaline activities to try during your next visit to Queenstown. Take a deep breath, push your adventure limits and read on.
1. New Zealand's Highest Bungy
It wouldn't be a trip to the adventure capital of the world without a little (or should we say large?!) bungy jump action. Catch the 4WD bungy bus from town along the narrow gravel track into the heart of the Nevis Valley, before harnessing up and diving into the Nevis Canyon below. 134m tall and 8.5 seconds of pure fear and adrenaline await. Not even 99 shots of espresso coffee will get you as pumped as you will feel after tackling New Zealand's highest bungy. Keen to double up? Embrace your inner superhero and catapult 150m across the Nevis canyon with a friend. 
Brave the Nevis Catapult
2. Oxbow Jet Sprint Boats 
Does Zero to 100km in just 2.5 seconds sound like the rush you've been looking for? Experience epic G-force, speed, and next-level jet boating at the Oxbow Adventure Park in Gibbston. For the adrenaline seekers, a day out here will tick all the boxes. Hurtle around the jet sprint course with a professional driver in a unique custom-built boat. Continue the fun and hop in their Ultimate Off-roader for one of the best off-roading experiences in New Zealand navigating treacherous mud and rocks in an all-terrain vehicle that goes literally everywhere!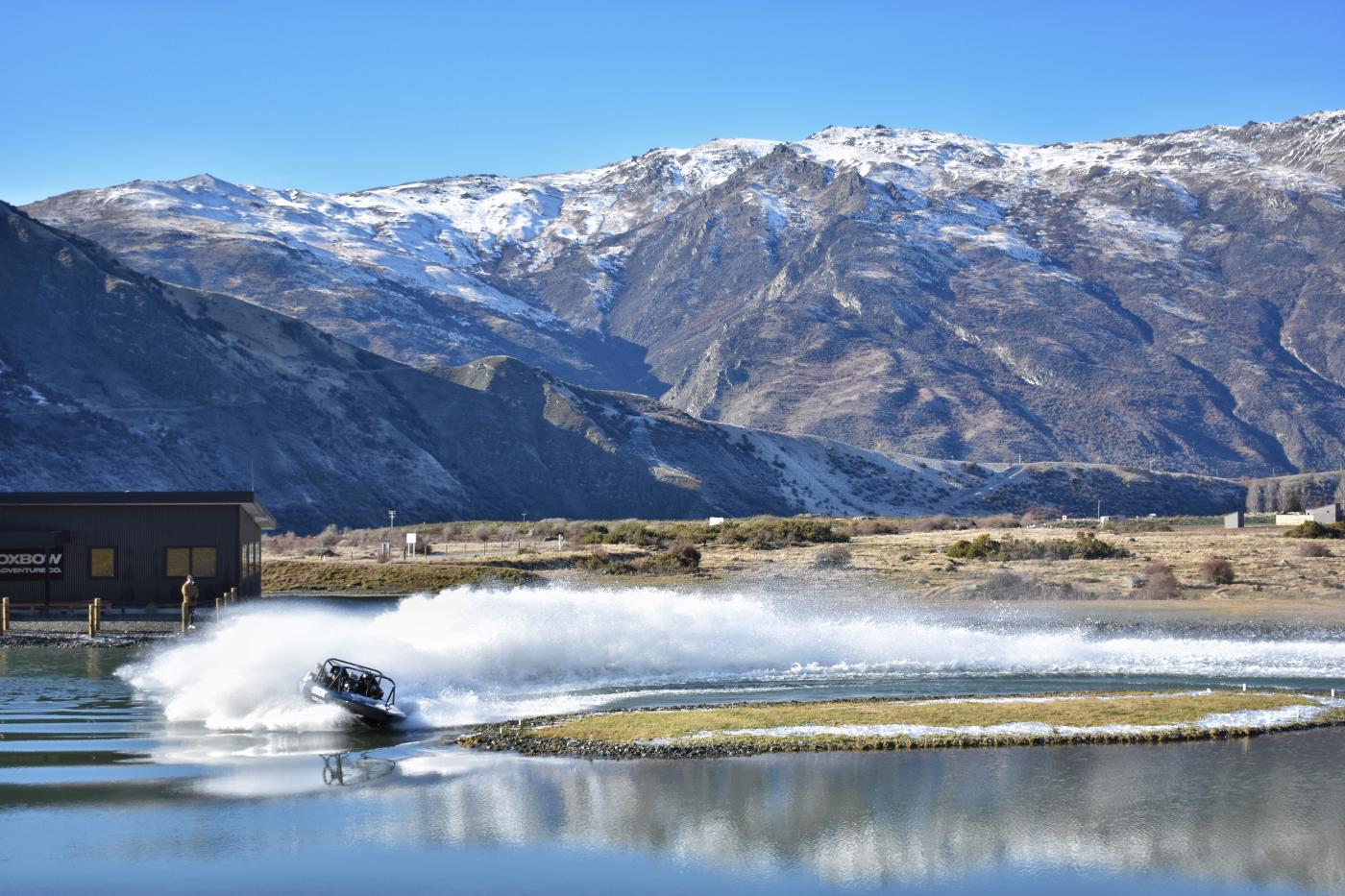 Jet Sprints at Oxbow Adventures
3. Whitewater Rafting 
One of Queenstown's most iconic and historic adrenaline activities awaits deep in the heart of Skippers Canyon. The Shotover River is home to some of the best white water in the world. Paddle your way through rapids Toilet Bowl, Mother in Law, and a 170m long tunnel to finish off an epic adventure in one of the most scenic environments in the world. Rapids change daily but the adventure levels are always high when tackling grade 3-5 whitewater.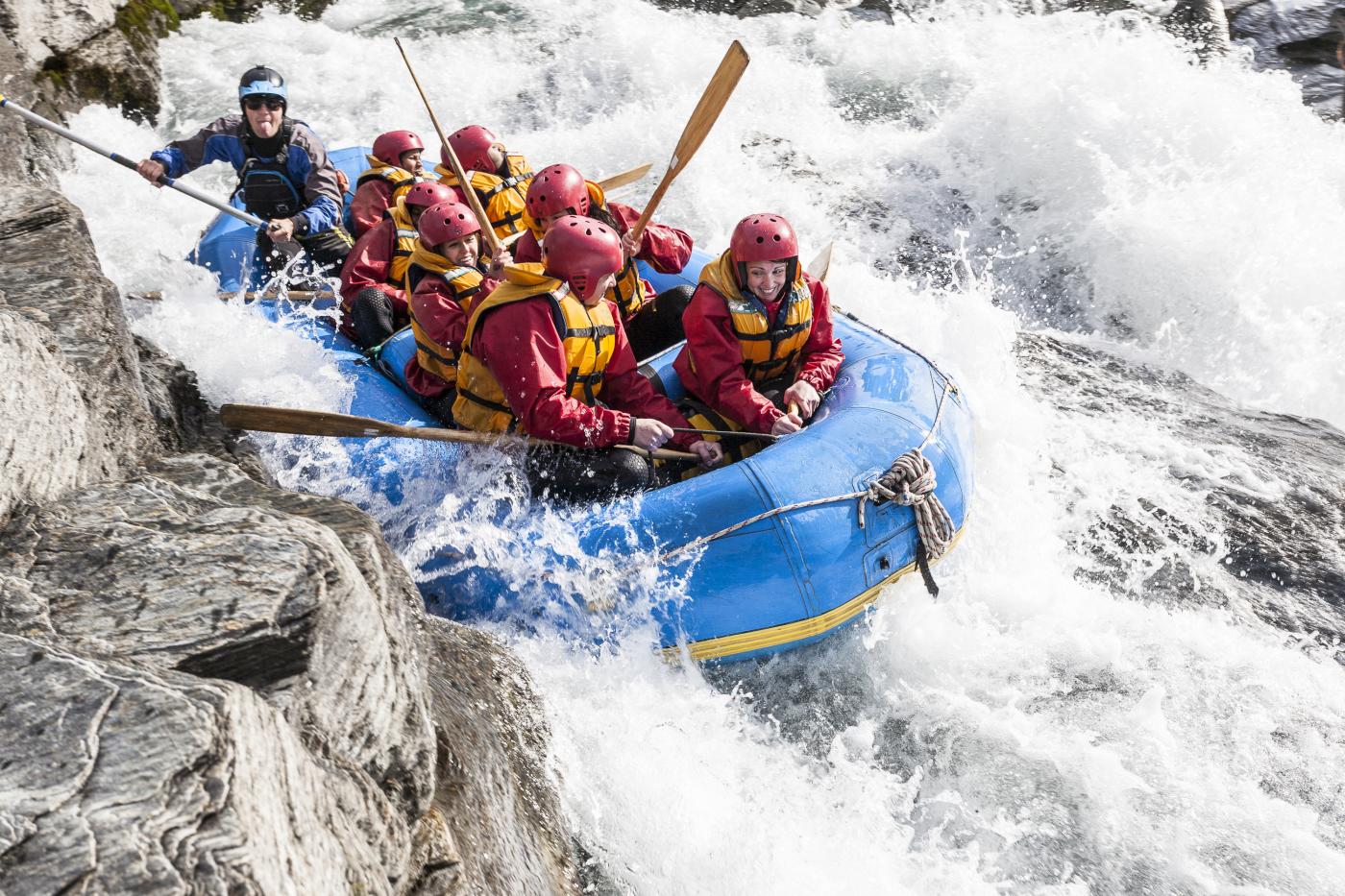 Whitewater Rafting 
4. Hydro Attack
Have you ever seen a shark in a freshwater lake? Well, you are in for a treat with the Hydro Attack team. The ultimate combination of shark and machine, race in a high-speed, bright orange semi-submersible shark at incredible speeds through the glacial waters of Lake Whakatipu. Think fighter jet and torpedo as you skim across the lake, diving underwater and propelling into the sky before plunging back down into the icy waters below.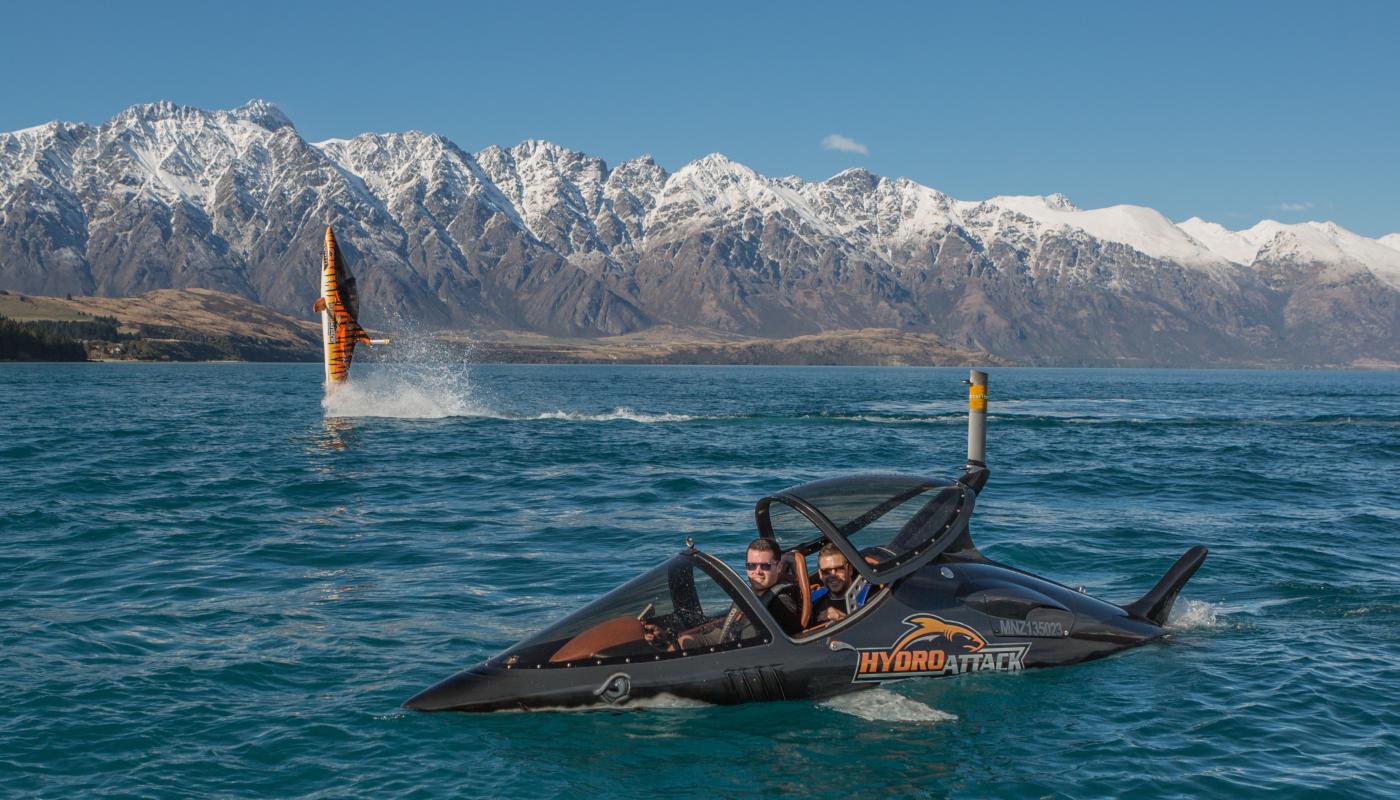 Hyrdo Attack Queenstown
5. Paragliding 
There is nothing quite like running and soaring off the side of a mountain. With the wind beneath your parachute and the chance to fly high above Queenstown, paragliding is a Queenstown adrenaline activity must-do, perfect for all ages and abilities. Soar above Coronet Peak and Skippers Canyon with the Whakatipu basin passing under your feet, or leap from Bob's Peak and float over Queenstown town centre, taking in the views below. Fancy an extra thrill? Hold on tight for some in-air acrobatics with your trusted guide. We promise it's worth it!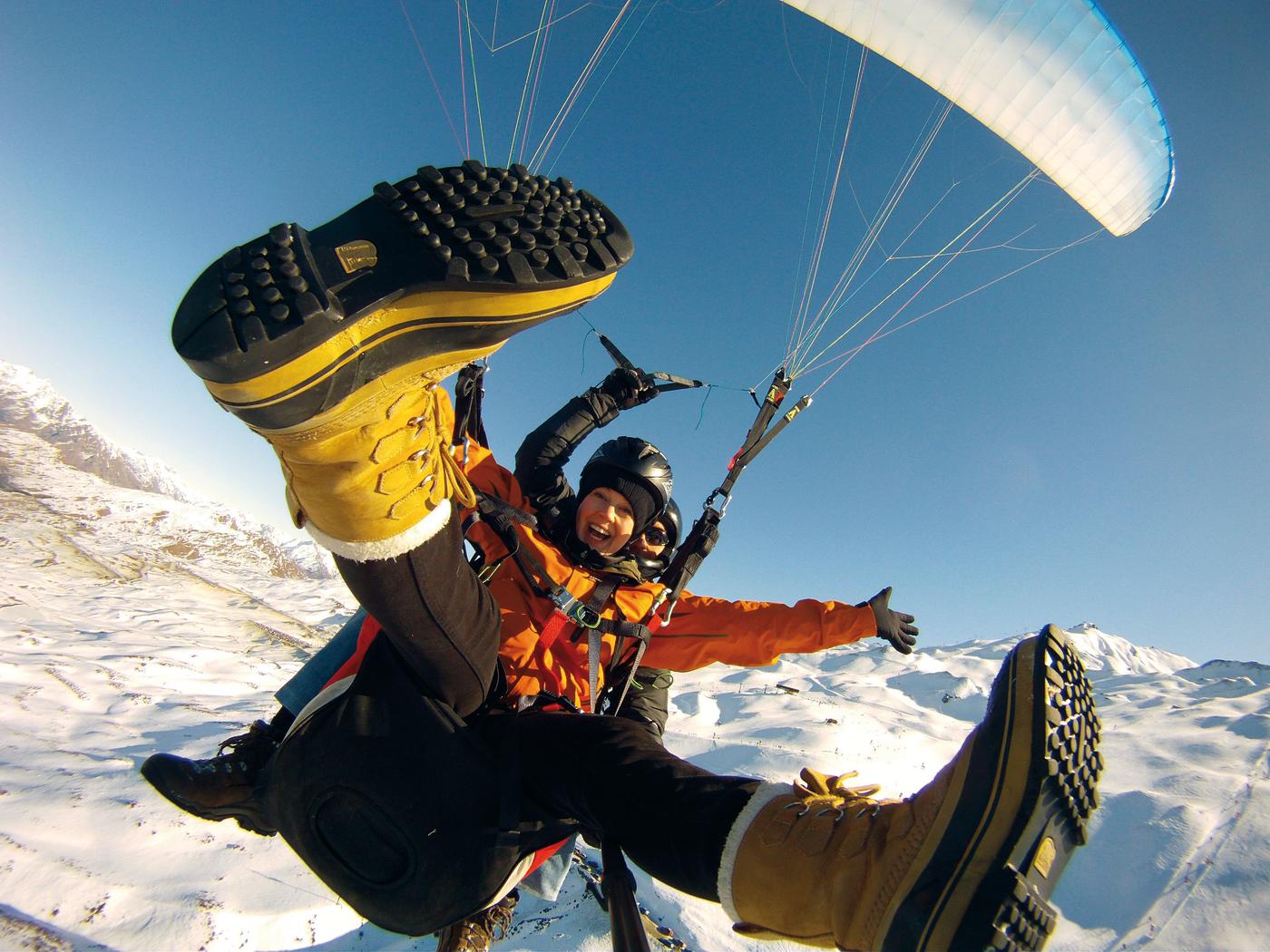 Paragliding in winter
6. Canyoning Queenstown 
For an introduction to one of the world's  most exciting adrenaline activities look no further than canyoning in Queenstown. Get up close and personal with rapids, natural water slides, navigate through canyons and abseil through a 10 metre waterfall in Gibbston. Or explore further afield on a half day canyoning adventure from Queenstown through stunning landscapes and wilderness areas in the Routeburn Valley, a UNESCO World Heritage area.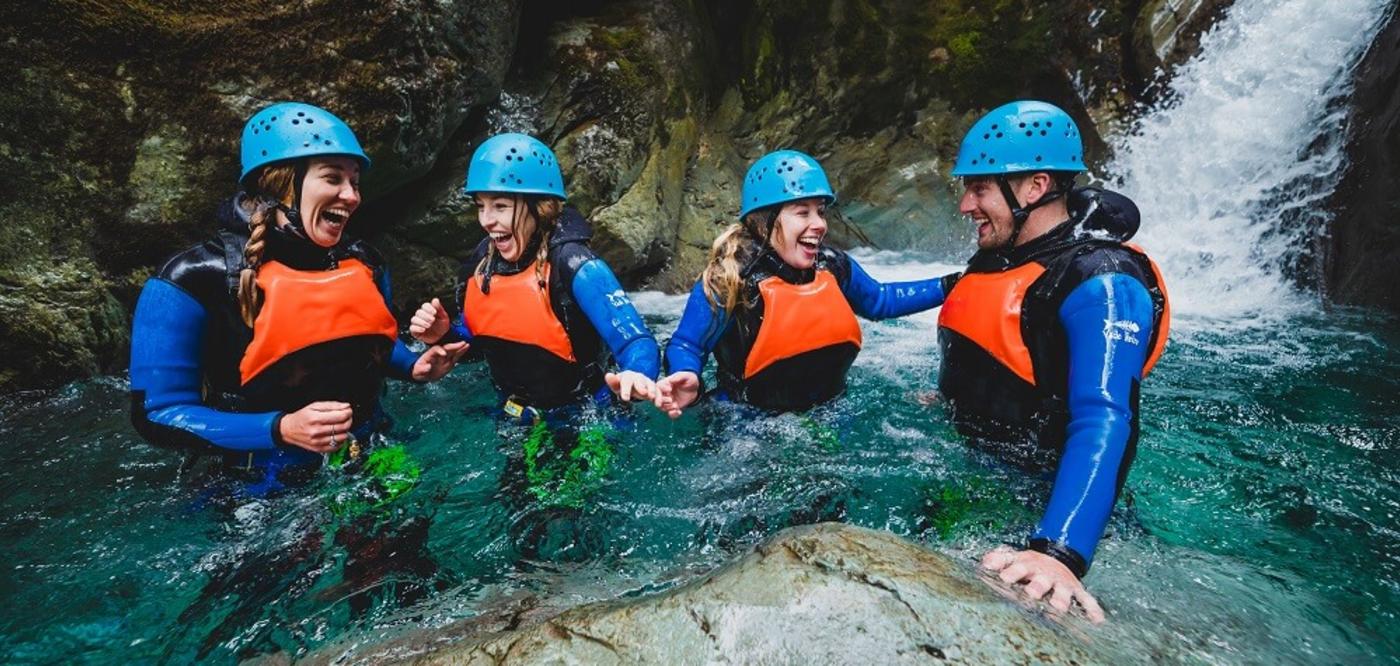 Canyoning in the Routeburn with Canyon Explorers
7. Shotover Canyon Swing 
Ready to fill the adventure cup some more? Try Queenstown's original canyon swing – it's ridiculously scary. Suspended 109m high between two canyon walls, the Shotover Canyon Swing is the world's highest cliff jump. Jump, flip, slide or even ride a trike off the edge of the Canyon Swing platform and freefall for 60 metres before soaring above the Shotover River below.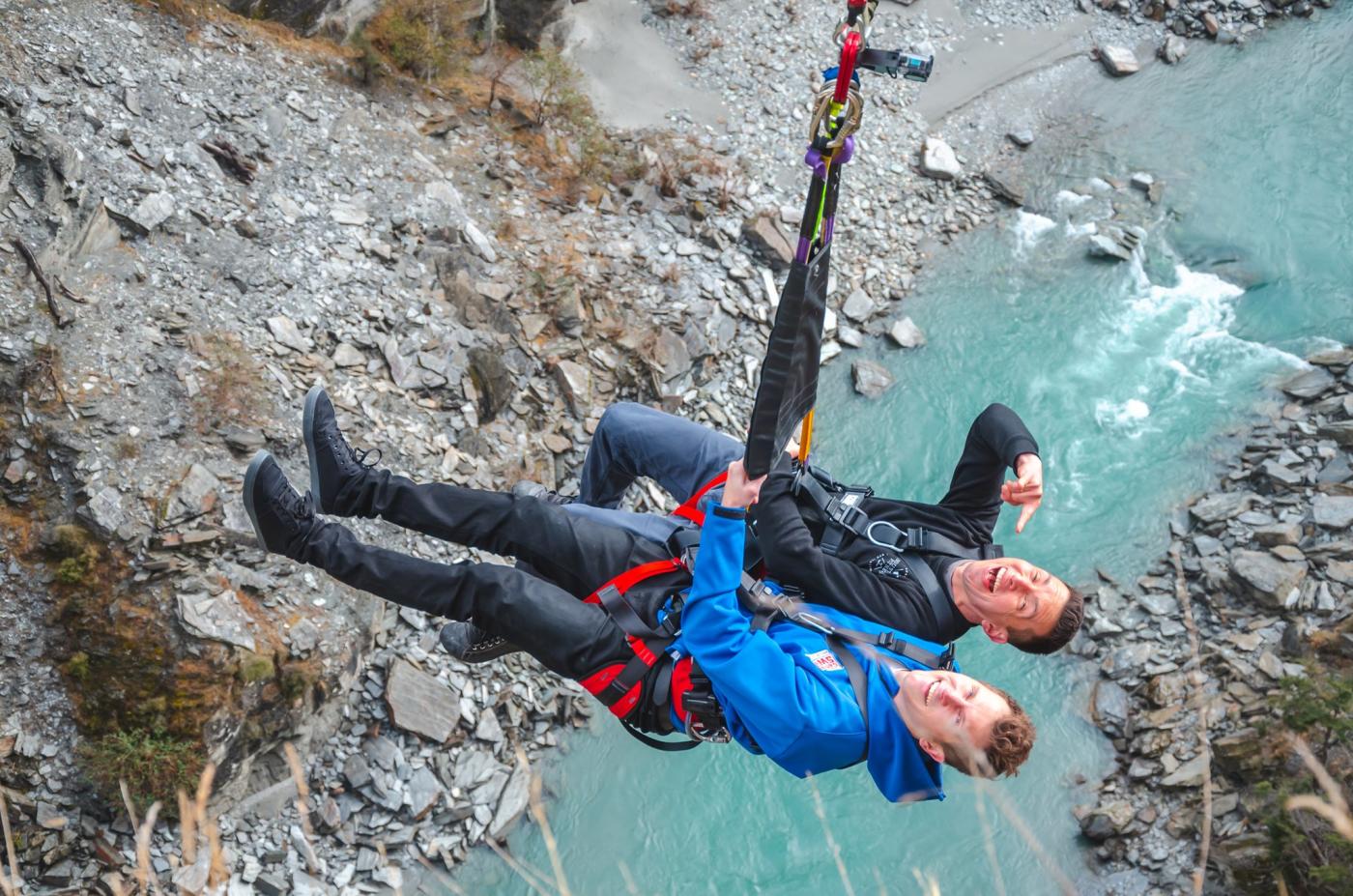 Canyon Swing Queenstown
8. Skydiving 
Home to New Zealand's first tandem skydive, this is the most epic way to end your wild ride in the adventure capital of the world. Harnessed to an experienced jumpmaster, experience sensory overload as your mind, body and soul fight against every natural self-preserving urge. The challenge is immense as you jump out of a plane at 15,000ft in the air. Feel the rush as you plummet for 60 seconds at 200km – there's nothing like experiencing terminal velocity head on! Then revel in your achievement and take in the views of The Remarkables mountain range and Lake Whakatipu as the parachute is deployed and you float back to Earth.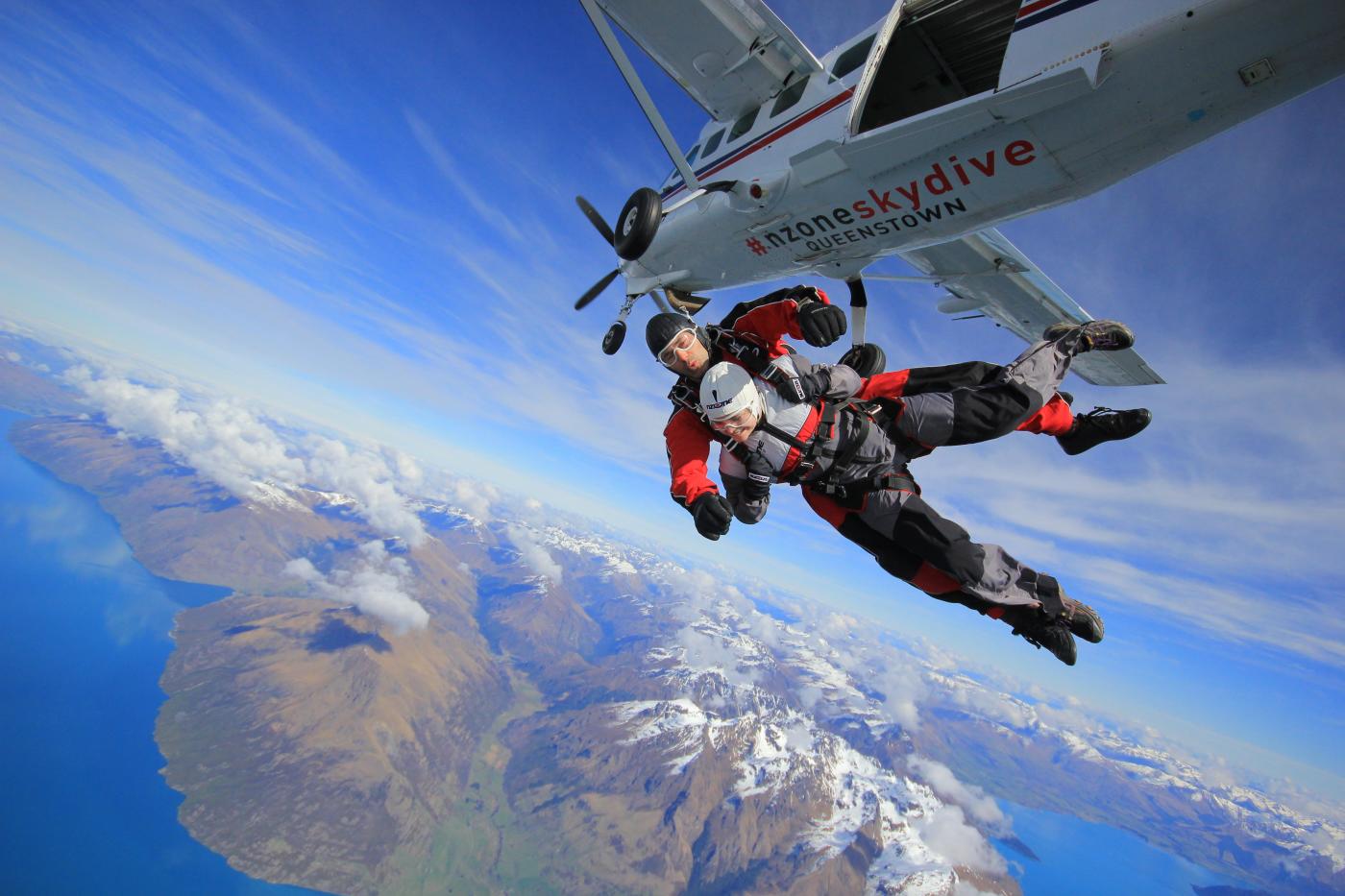 NZONE Skydive
The ultimate adrenaline adventure awaits in Queenstown. Test your limits, embrace the fear and experience the reward in our incredible natural playground. Choose your thrill and experience something new in Queenstown!