Shotover Canyon Swing
Canyon Swing
If someone told you to go jump off a cliff… would you do it?  How about if we did? And how about if it was the world's highest cliff jump? Trust us, you won't regret it. For freefall without equal this'll be a heart-pounding highlight of your time in Queenstown. We take our reputation as the 'adventure capital of the world' seriously. When it comes to adrenalin-filled, balls-to-the-wall adventure activities in Queenstown we don't do things by halves and we don't muck around. With 60 metres of freefall the Canyon Swing is the world's highest cliff jump. It's a rush like no other. It's a leap with no equal. We want your experience with the world's biggest cliff jump to change the very fabric of your being… and possibly even the fabric of your undies. So you do get to decide how you leave the platform and enter, screaming, into the void. Our Swing team adheres closely to The Message: "Don't push me, 'cause I'm close the edge." We aren't here to rush or crowd you. Instead our exceptional bunch of jump masters will safely manage your fear factor. Yes, these masters are slightly unhinged but they're never less than 100% professional in their dedication to Canyon Swing safety and your personal journey. They'll push you (with words) to go that small step beyond what you thought was possible. Only then can you experience the true freedom that comes with that full-throated, adrenalin-fuelled scream out into the hungry void.
Contact Us
Company: Shotover Canyon Swing
Physical Address
34 Shotover Street
Queenstown, 9300
MinPrice: $129
MaxPrice: $149
Save $100 on solo and tandem Canyon Swings


15 minutes from town centre.


Monday : 9:00 AM - 6:00 PM
Tuesday : 9:00 AM - 6:00 PM
Wednesday : 9:00 AM - 6:00 PM
Thursday : 9:00 AM - 6:00 PM
Friday : 9:00 AM - 6:00 PM
Saturday : 9:00 AM - 6:00 AM
Sunday : 9:00 AM - 6:00 AM


Group Info: Suitable for small groups, please contact us for details


Group Reservation Email: bookings@canyonswing.co.nz


Group Capacity: 0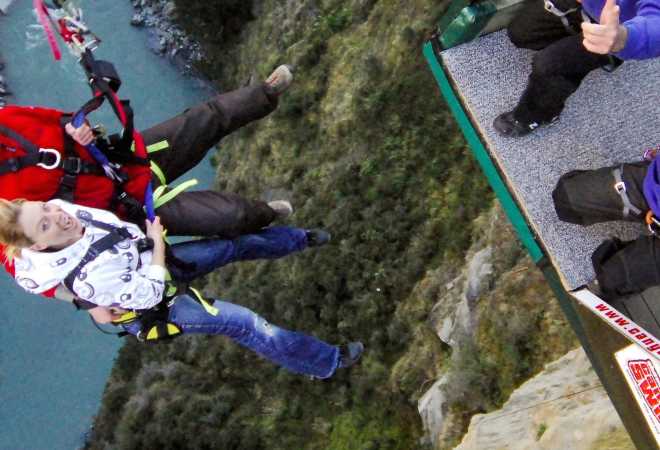 To celebrate escaping the house bubble, we are offering solo swings for $149 and tandem swings for $129 per person - BOOYA!
Valid until 30 September, 2020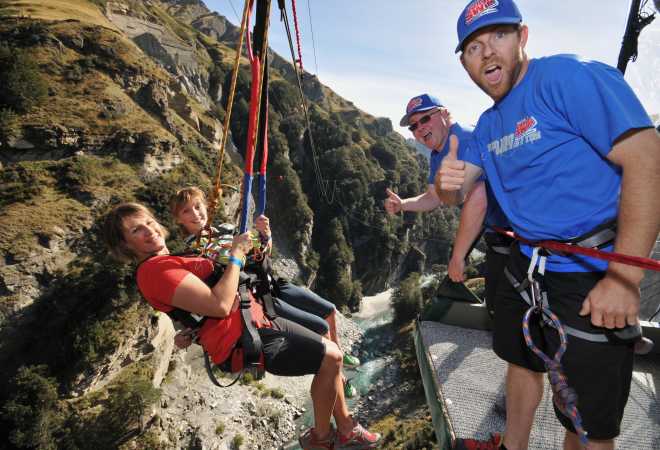 FOR EXTREME-LY FUN WHANAU Family's great, but they can drive you up the wall right?! To celebrate the love/hate relationship that can be family, check out some of our amazing family packages. You can save heaps whilst seeing your mum, dad or sibling fall off a cliff. Good times. Ts & Cs apply. Favourite/least favourite kid goes free! Based on a family of four. Any additional family members come at discounted rate. Call for more details.
Valid until 30 September, 2020