Central Queenstown
Central Queenstown has a range of fantastic ski accommodation including hotels, motels, hostels, B&B's and holiday rentals located right in the town centre. This is the place to stay if you are after a social, action-packed ski holiday, with everything handily located within a stone's throw of your accommodation. 
Queenstown's town centre is full of restaurants and bars open until the early hours, adventure activities, indoor thrills, galleries, boutique gifts, clothing and outdoor sports stores. Ideal for groups of friends, solo travellers wanting to meet new people, and young couples, there is plenty of fun to be had in central Queenstown and the nearest ski field is only 20 minutes away.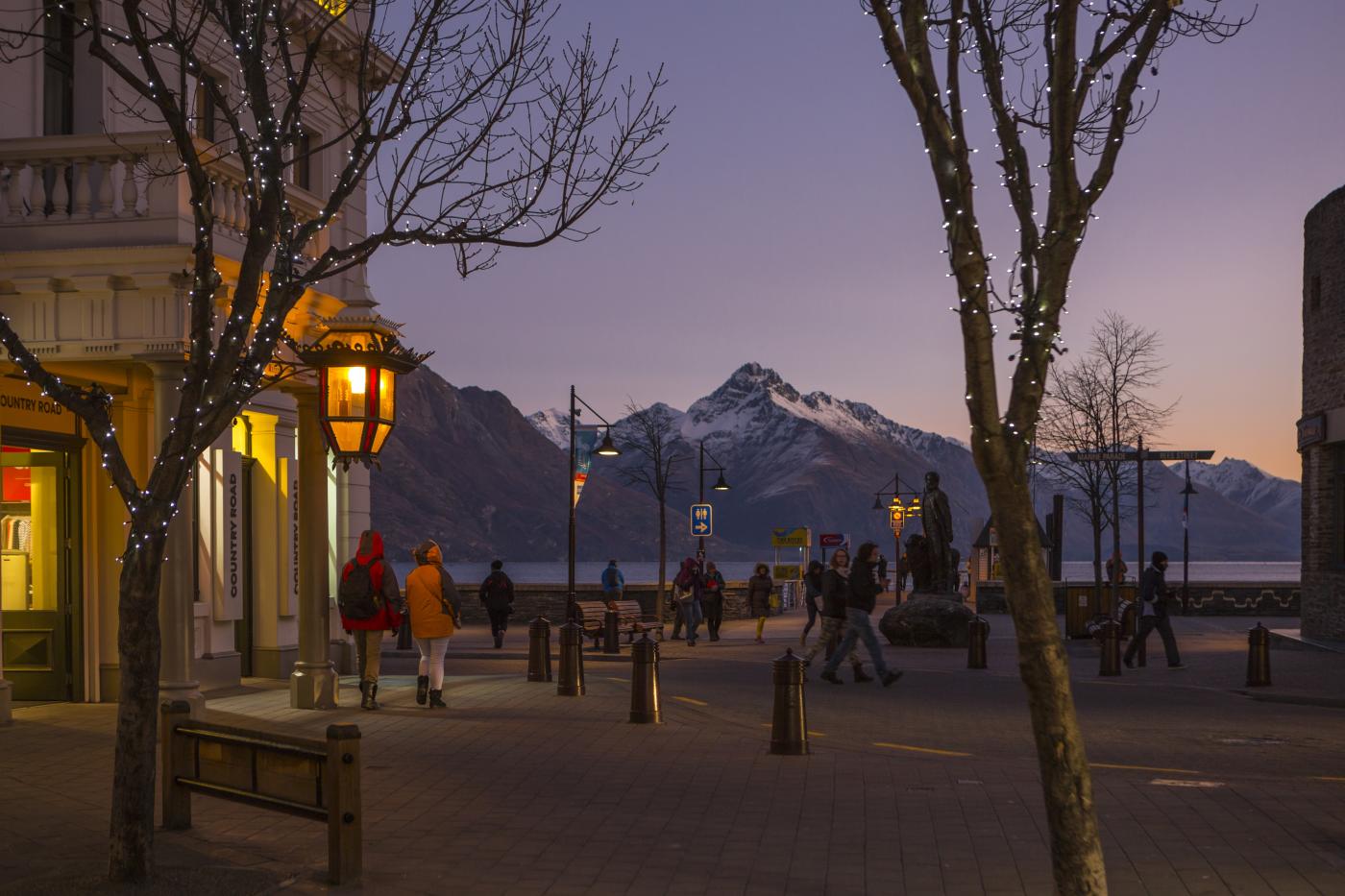 Queenstown town at night
Kelvin Heights
Sunny Kelvin Heights is perfect for those who want to ski at The Remarkables Ski Area, located an easy 30-minute drive from The Remarkables base building and just 5-minutes from Queenstown Airport. Kelvin Heights has a range of B&B and holiday rentals as well as hotel accommodation available. 
The Queenstown ferry services the multiple wharves along the Kelvin Height's peninsula which makes it easy to get to and from Queenstown's town centre, a scenic transport option for lunch or dinner and a few drinks in town.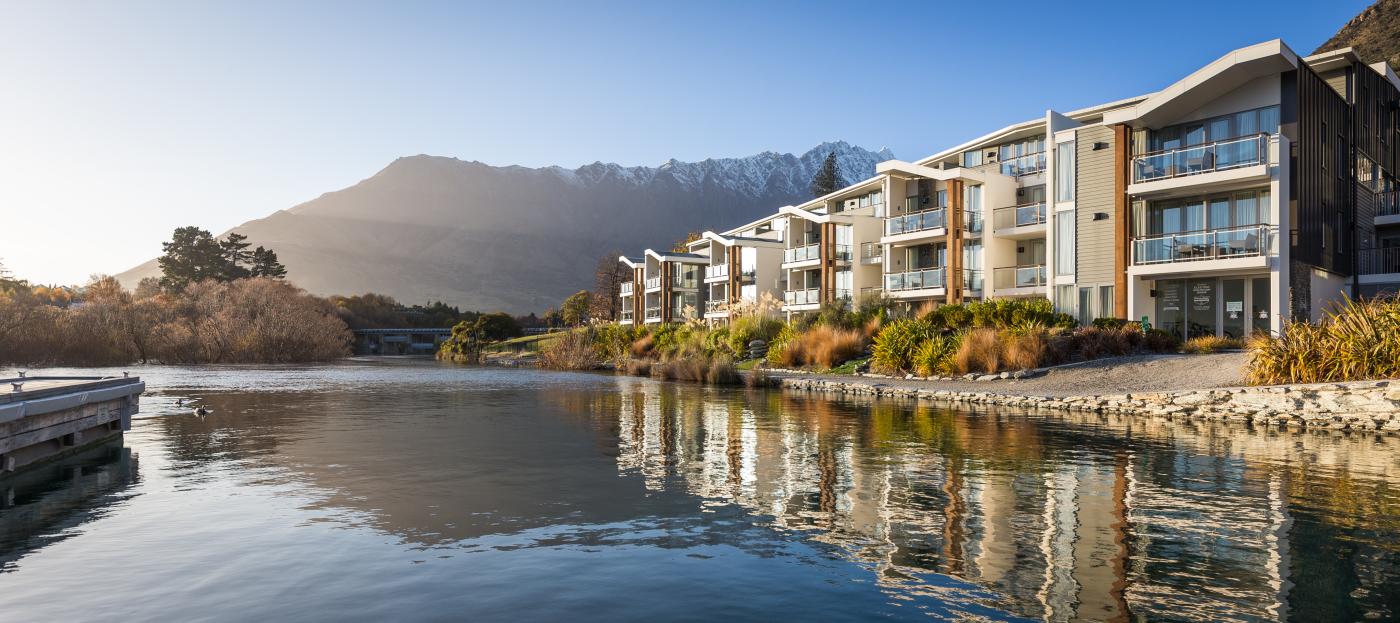 Hilton Queenstown Resort & Spa
Arrowtown
Beautiful Arrowtown. You'd be excused for thinking you've walked onto the set of an old western film when strolling the streets of Arrowtown.
An ideal place to stay for families, couples or groups, with multiple cafes, restaurants and bars, beautiful walks and boutique shopping. Arrowtown is also ideally located for skiers, an easy 25-minute drive from Coronet Peak, 40 minutes from The Remarkables, 50 minutes from Cardrona Alpine Resort and 1 ¼ hrs from Treble Cone.
Award-winning Millbrook Resort is located in the area, and there are also gorgeous historic B&Bs, serviced guest houses and plenty of holiday rentals.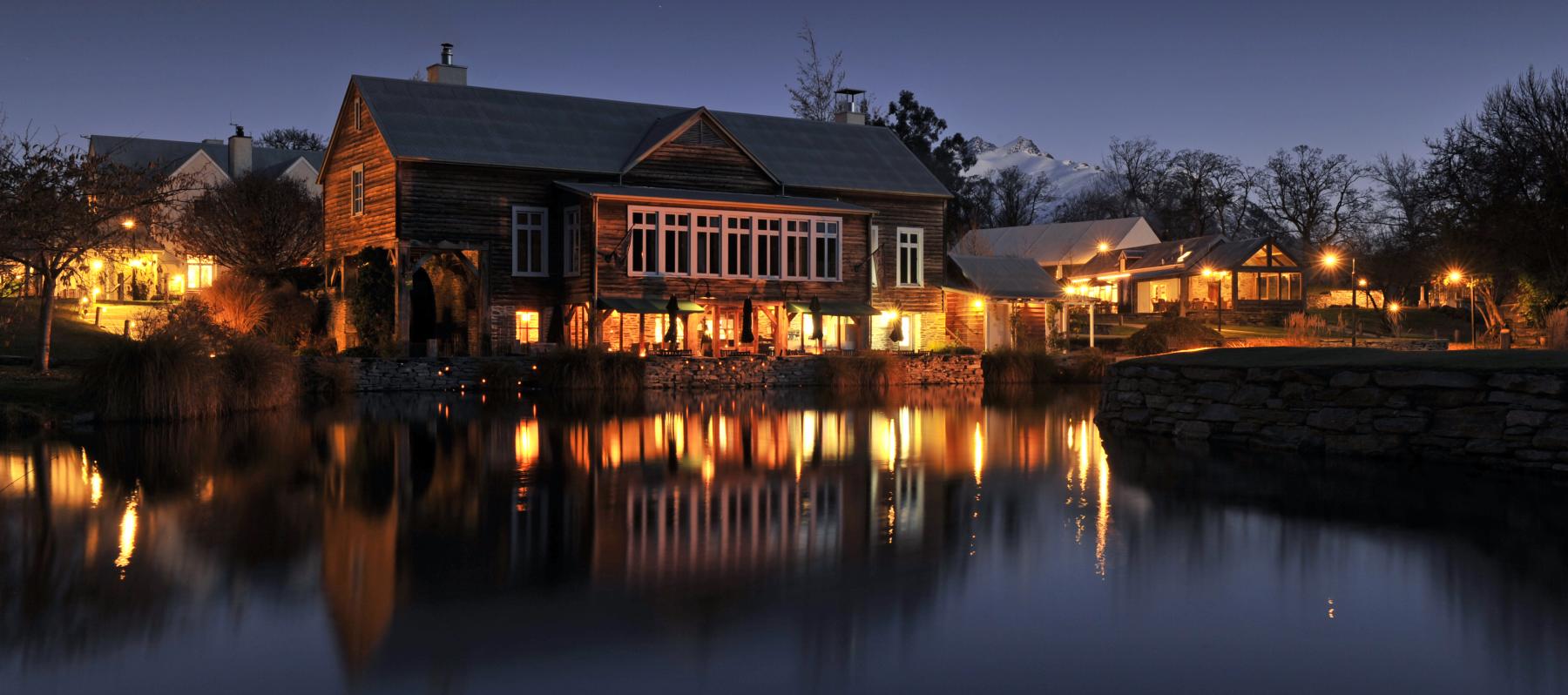 Millbrook Resort, Arrowtown
Arthur's Point
Arthur's Point is located right on the infamous Shotover River, one of the richest gold-bearing rivers in the world. Located only 15 minutes drive from the base building at Coronet Peak, and 5 minutes drive from downtown Queenstown, you get the best of both worlds staying in Arthur's Point when it comes to Queenstown ski accommodation.
In-between ski days you can soak in the hot tubs and get a massage at Onsen Hot Pools, or seek some thrills and throw yourself off the Shotover Canyon at Shotover Canyon Swing. Arthur's Point has plenty of accommodation options including the Top Ten Holiday Park, hotels such as Nugget Point and Swiss-Belresort Coronet Peak, plus plenty of B&Bs and holiday rentals. A great spot to stay for families, groups, and couples.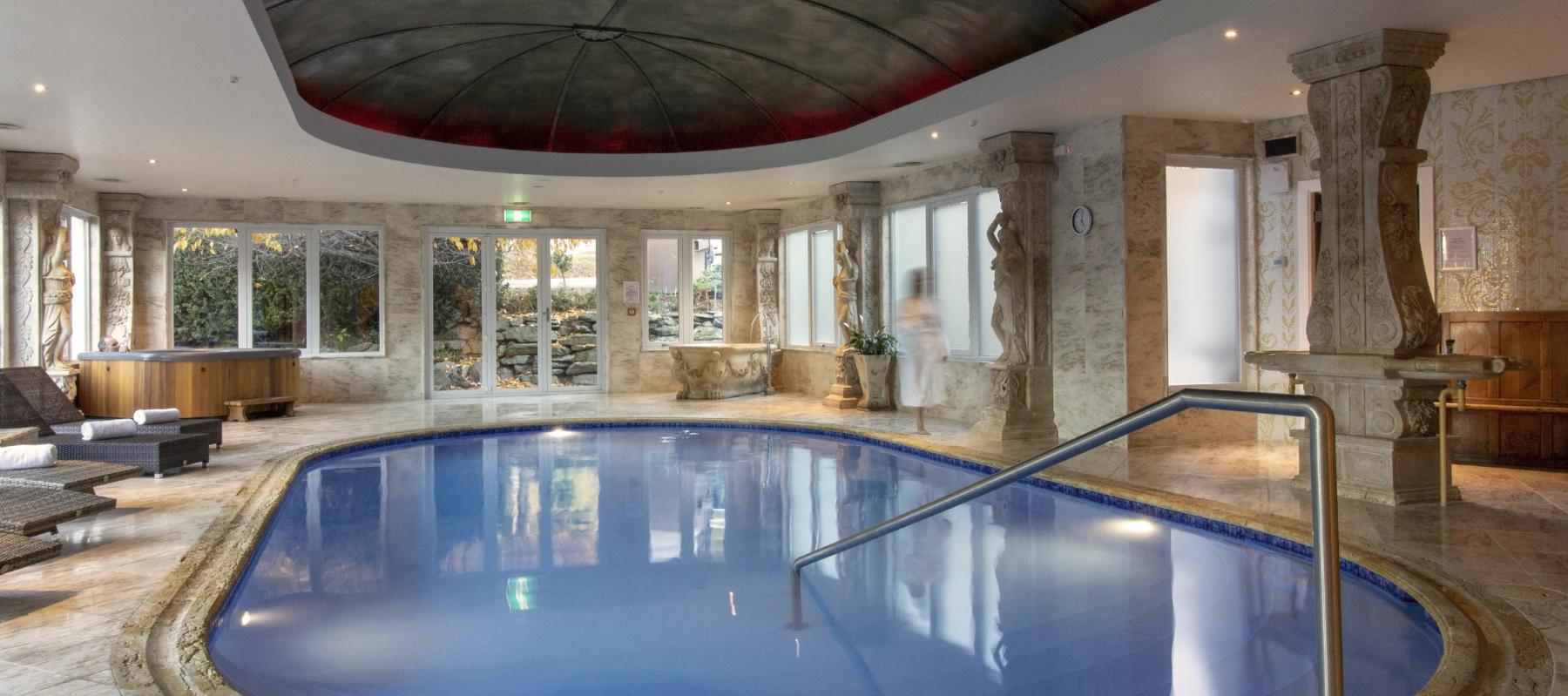 Nugget Point Hotel Spa, Arthur's Point
Gibbston
Gibbston, known as the Valley of the Vines, is the hub for wine production in the region. Ideal for Pinot Noir lovers and skiers alike, Gibbston is located only 30-minutes from Coronet Peak, 45 minutes from The Remarkables, 50 minutes from Cardrona Alpine Village, and 1 ¼ hours from Treble Cone.
Perfect for couples or a small group of friends, you'll find cute B&Bs dotted along the valley in Gibbston. For boutique on-vineyard accommodation options, check out the cute Kinross Cottages, or for a little luxury check out the newly established Gibbston Valley Lodge and Spa. Take a step back in time at the Warbrick Historic Stone Cottage close to the Gibbston wine trail and perfect for a couple.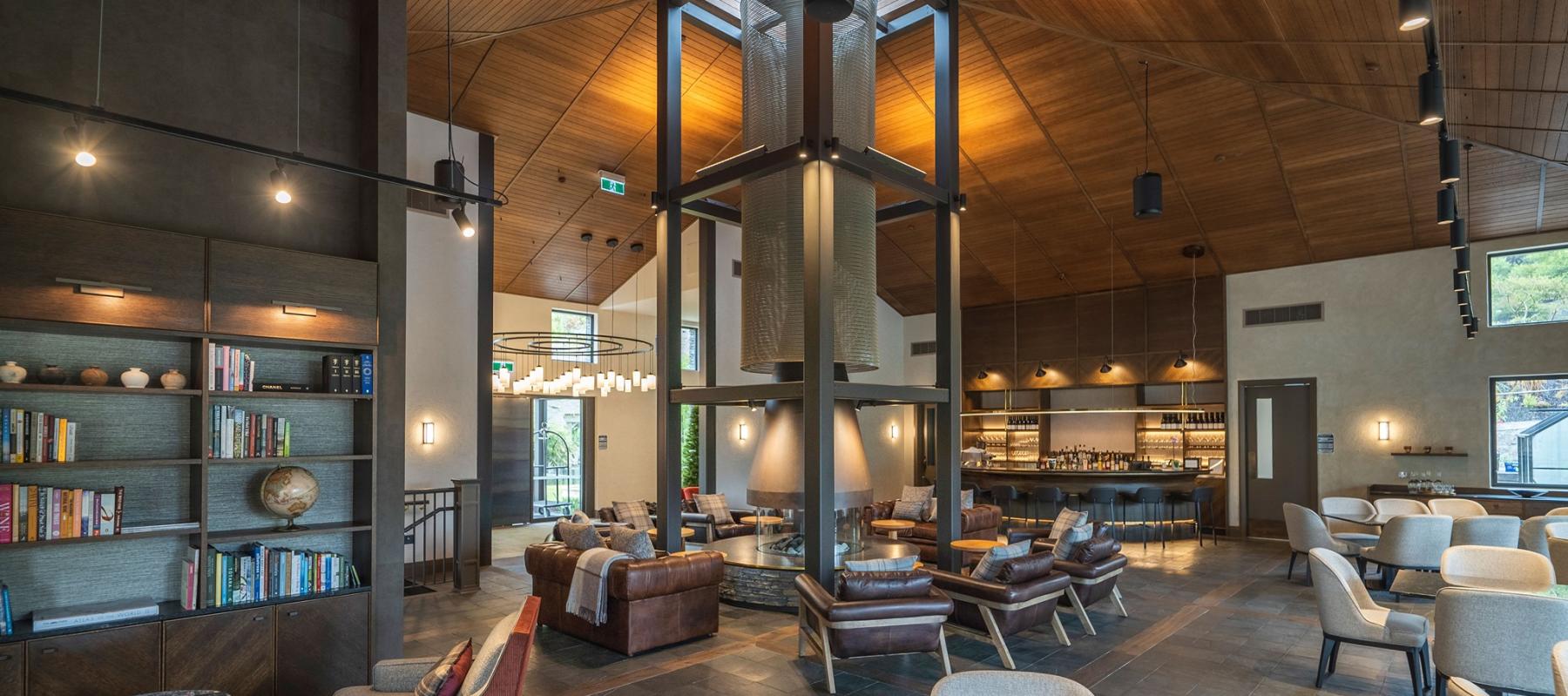 Gibbston Valley Lodge & Spa
Cardrona Alpine Resort
Queenstown's answer to ski-in/ski-out is the on-mountain apartments at Cardrona Alpine Resort.
The 15 apartments accommodate groups of 2 – 10 people and include everything you could ever need on your holiday, with fully equipped kitchens, washing machines and driers, lounges with sky tv, and access to ski drying rooms to ensure your gear is dry and ready to go each morning.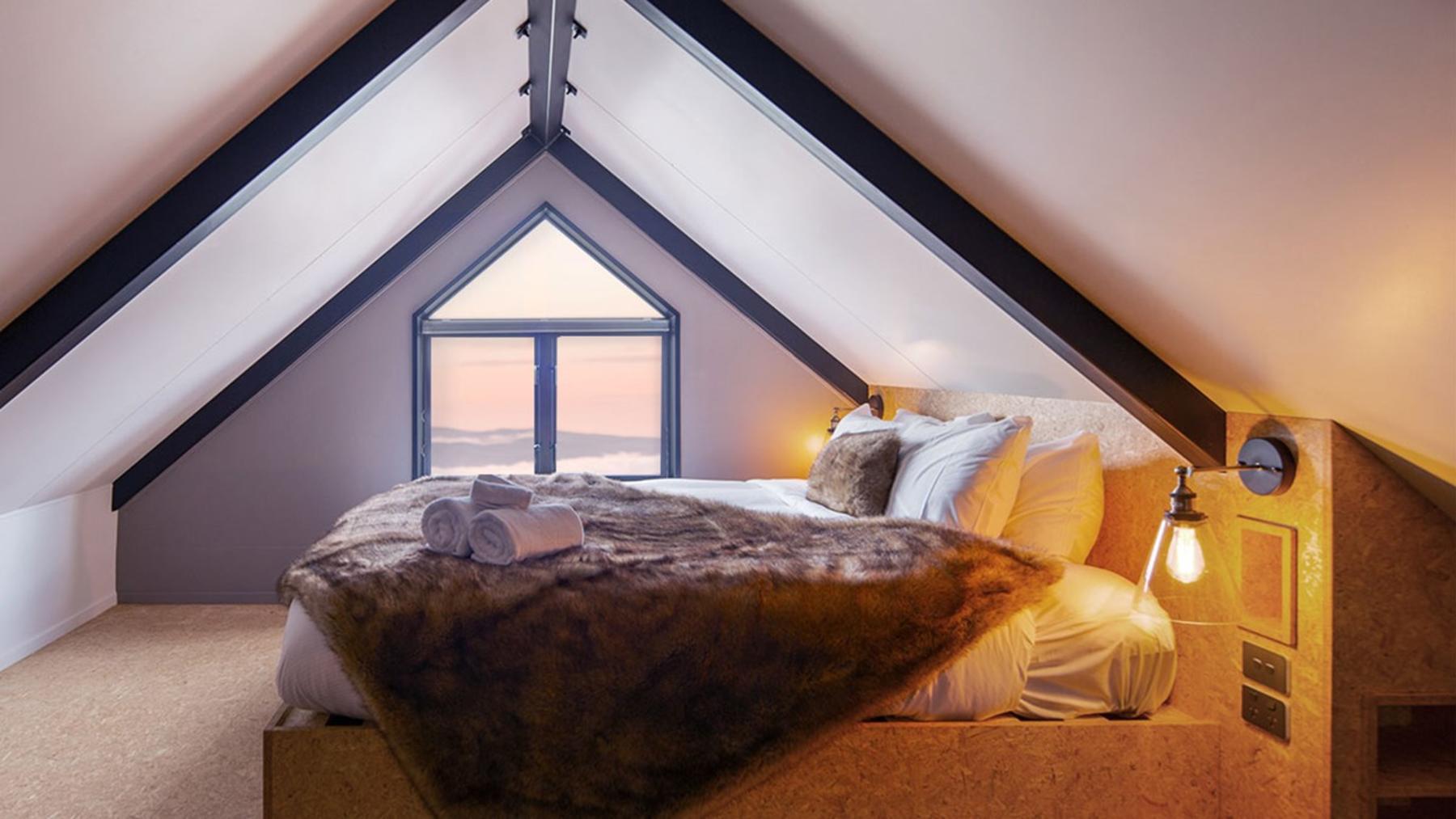 Cardrona Alpine Resort Accommodation