Queenstown has played host to many a famed golfer over the years. Whether they're visiting for pleasure or to grace the courses with their presence during international competitions, Queenstown's immaculately groomed fairways set amidst rugged landscapes seem to leave a lasting impact on even the most well-seasoned golfers. 
The NZ Open has a rich history that spans more than 100 events
The inaugural event was held in Napier in 1907 where Ceylon born Arthur Duncan, a 32 year old amateur who had lived in New Zealand from the age of six, took out the title. As time passed, many famous names took to Queenstown's fairways such as Australian legend Peter Thomson, a nine time winner, Kel Nagle, who won seven times, and of course New Zealand legend Bob Charles, who took out four titles.
Many others such as Bobby Locke, Payne Stewart, Tiger Woods, Ian Baker-Finch, Corey Pavin and Kiwi US Open winner Michael Campbell, have played in the NZ Open, adding to the excitement for spectators. 
Queenstown first hosted the NZ Open in 2007
One hundred years after the event was first played, Queenstown was selected to host the event. Jeweller Sir Michael Hill was the driving force behind bringing the event to Queenstown. When he made his desire for the event to be held at The Hills known to the NZ Open Board, the tournament facilitator, Bob Tuohy, was adamant that the event would never be held there. However, Tuohy's opinion abruptly changed when he stood on the first tee, saw the stunning 360 degree views, and immediately said "we have to hold it here."
The event was initially held at The Hills for three years, then it moved to Clearwater for two years before swiftly returning to Queenstown.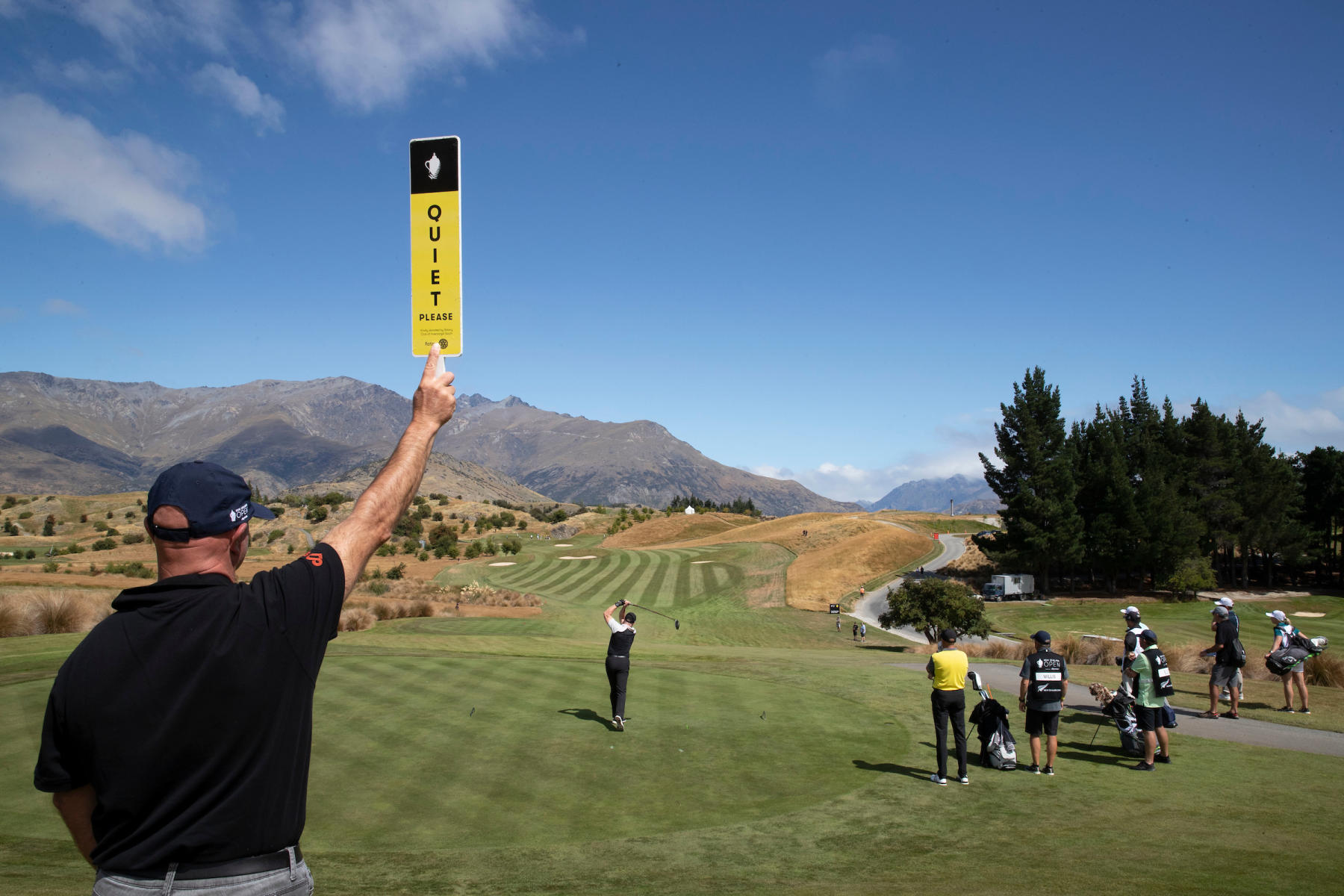 2020 NZ Golf Open, shot by Photosport.nz
The criteria for the choice of courses for the NZ Open are exacting
Current Tournament Director Michael Glading says "Firstly the courses need to be of World class standard and The Hills and Millbrook are certainly that."
"The courses also need to be a test of championship golf for professionals, but also fair for the Pro-Am amateurs. Top class accommodation is also essential, and the Millbrook Resort and Queenstown, amply provide for that."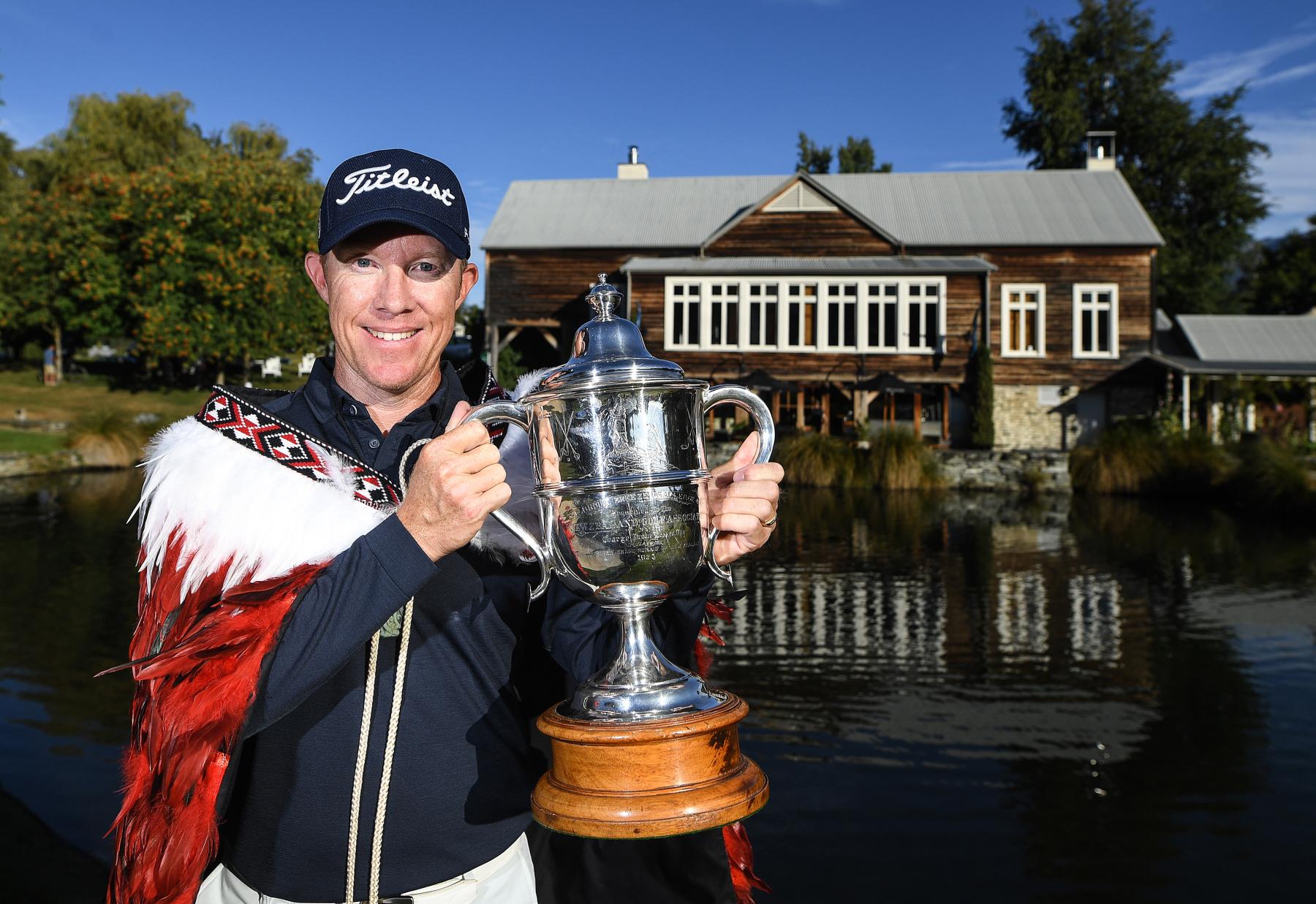 101st NZ Open Winner Brad Kennedy, shot by Photosport.nz
Many of world's best players have played the NZ Open in Queenstown since 2007
Major winners include the likes of legends such as Bob Charles, Michael Campbell, Geoff Ogilvy, Y.E.Yang, K.J.Choi, and Ryan Fox. One standout surprise entrant in 2020 was Swedish LPGA winner Pernilla Lindberg. She had fallen in love with Queenstown and chose to get married here in 2019. A year later she was able to combine a first anniversary holiday with playing in the Open. Lindberg said "The opportunity was too good to turn down. After all Queenstown is my favourite place on earth."
The NZ Open has become a staple on the international golfing calendar, with the Pro-Am format making for great spectating. Amateur personalities such as Shane Warne, Ricky Ponting, Ian Botham and others are irresistibly drawn back to the event year after year.