Thanks to generations of daring and determined people, Queenstown is a diverse adventure playground, easily accessed by visitors from around the globe. But it wasn't always so. Before the ease of travel we now take for granted, getting to Queenstown was an adventure in itself – often an incredibly difficult one.  
For centuries, Maori had forged trails through the region for seasonal hunting prospects and prized pounamu (greenstone). However, early attempts to reach Lake Wakatipu by European adventurers failed miserably until Maori chief Reko guided the first party to the shores of Lake Wakatipu in 1856.  
Once an access way was established, the first pioneers of the district quickly followed, looking for fertile pastureland and soil for farming. Queenstown delivered, but at a price. Lake Wakatipu and the wide, rapid rivers it linked with claimed the lives of many who tried to cross. Back on land, steep mountains, flash floods and heavy snow were just a few of nature's hardships these sturdy settlers had to overcome.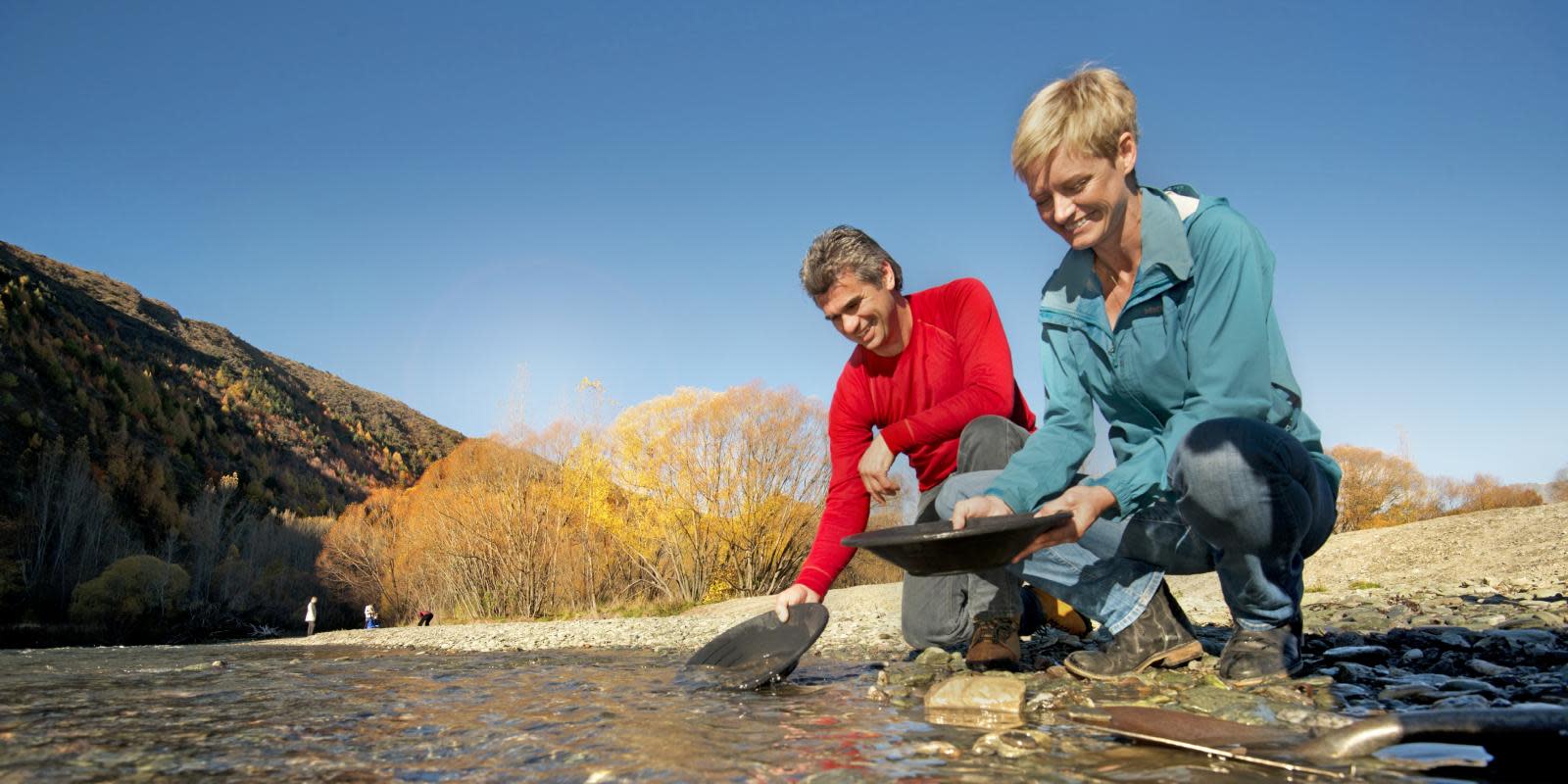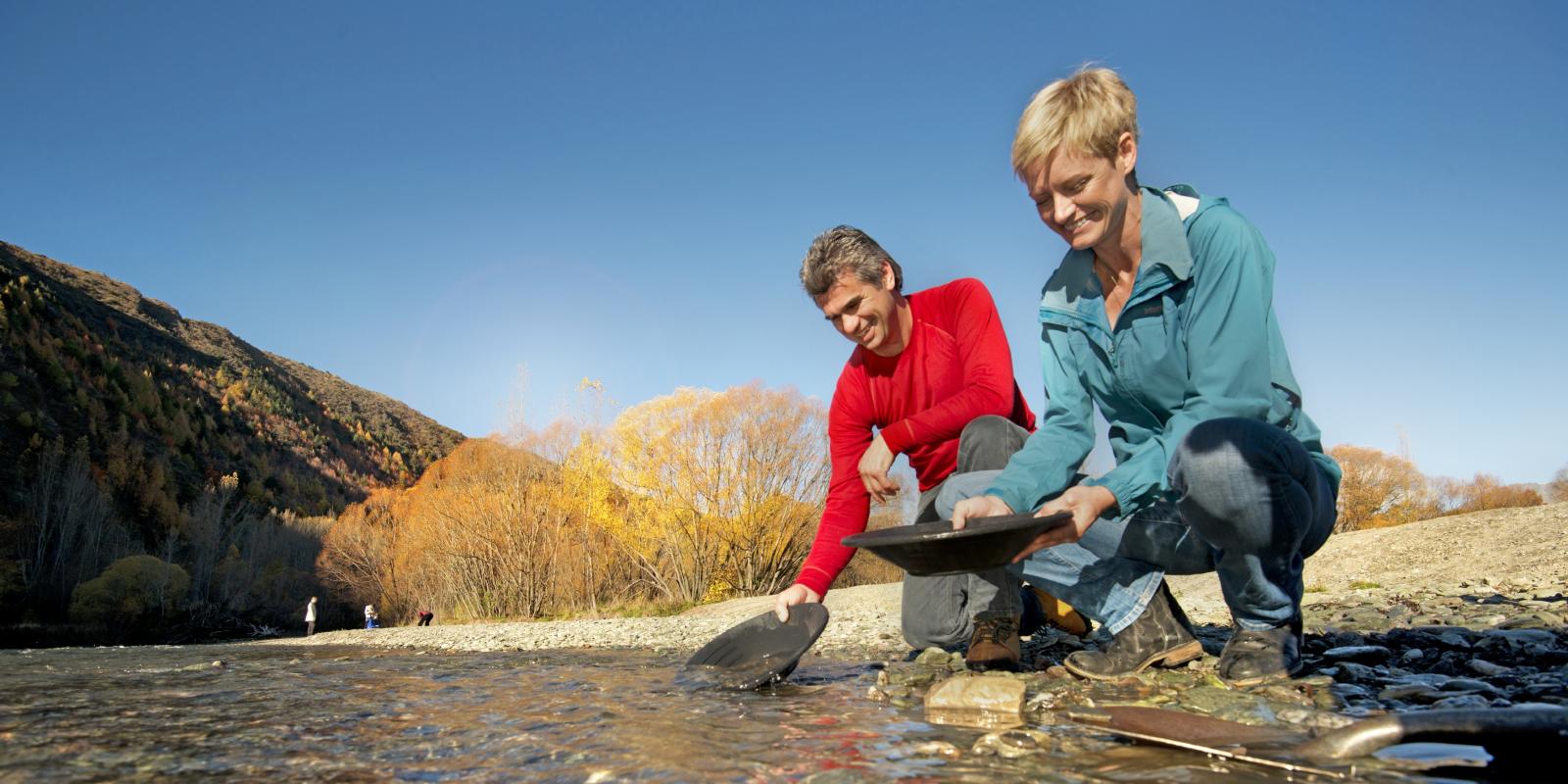 When gold was discovered in 1862 more adventurous souls descended on Queenstown. Mining life was not only brutal, it was also often fatal. These men and women needed great determination and courage to survive in basic living conditions, in generally remote and difficult to reach places. Along with the tough geography of the land, they had to contend with mud, floods, ice and snow. Infants were often transported in gin cases slung over the backs of packhorses, with one child swinging on each side as the animal picked its way across sheer, narrow mountain trails. When the gold ran out, many of these intrepid pioneers created other means of income to ensure they could stay on and raise families. 
The first miners embarked on incredible journeys over cliffs and mountains to reach quartz reefs. For farmers, mountain climbing was simply part of living and working on high country stations. It was only when the Reverend W.S. Green attempted to ascend Mt Earnslaw in March 1882 that mountaineering officially became a sought-after adventure sport in Queenstown.
Eight years after the Reverend Green's unsuccessful attempt, the honour of conquering Mt Earnslaw went to well-known Glenorchy guide Harry Birley. Harry built a large cairn of rocks at its peak which concealed a bottle of Irish Moss with a bent shilling inside. Unfortunately for Harry, many locals did not believe he had made it, but he was vindicated two years later with the next successful ascent, when brothers Malcolm and Kenneth Ross retrieved the shilling.  More than a hundred years later, thousands of mountaineers, rock climbers, abseillers and canyoners have since had the chance to explore and conquer Queenstown's valleys and peaks.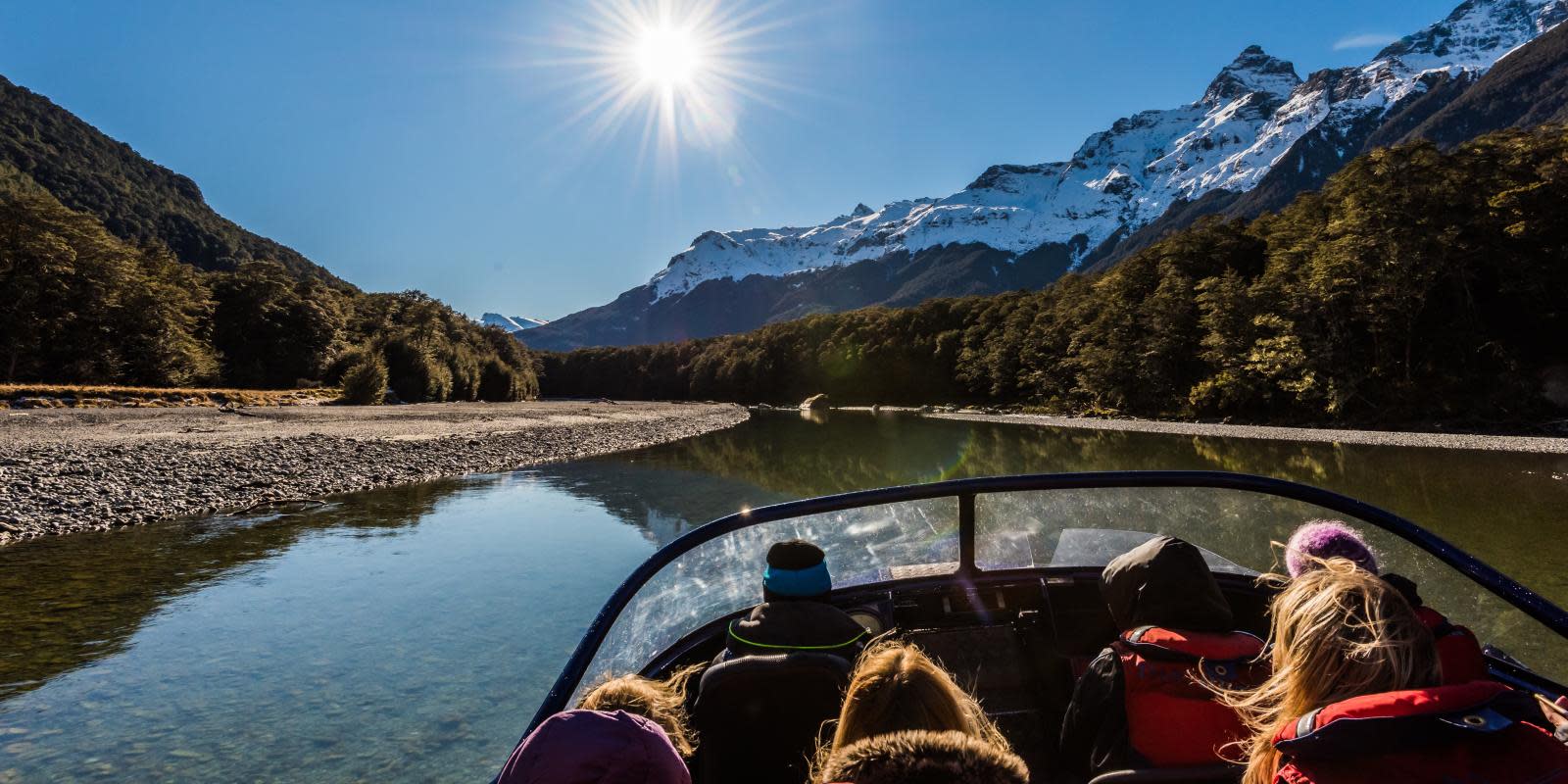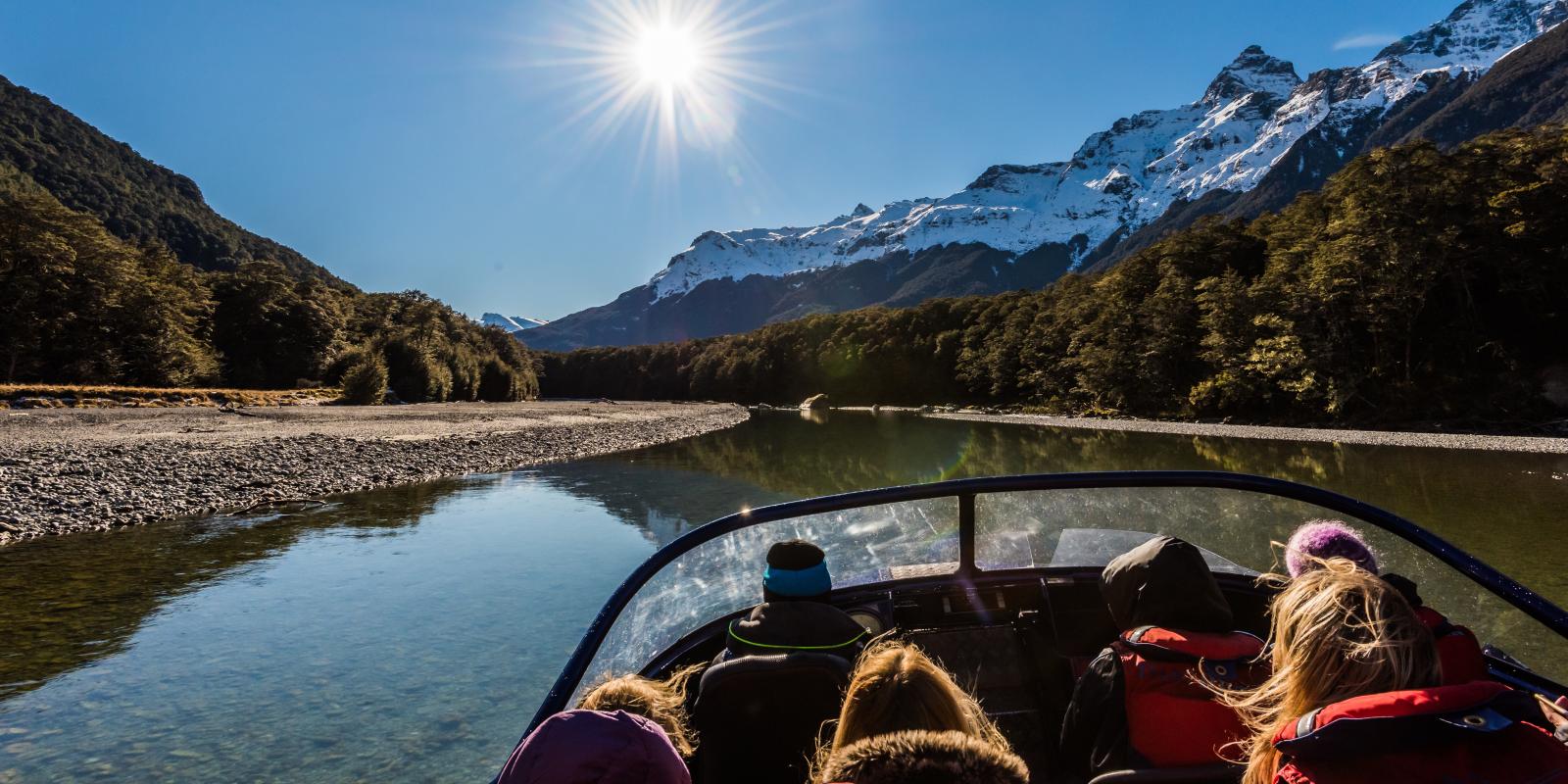 By the turn of the 20th century it was the region's many walking and hiking trails that were creating the summer demand for adventure tourism. Visitors would arrive from all over New Zealand, and the world, to experience the unique landscapes, to earn the glorious views from nearby hills and surrounding mountain peaks, or to walk remote hiking gems such as the Milford, Routeburn or Hollyford tracks.  Today, many of these trails are also enjoyed by cyclists, mountain bikers and marathon runners.
Queenstown eventually became a more accessible year-round destination thanks to the invention of motor cars and fixed wing planes. When tourism pioneer and ski enthusiast Sir Henry Wigley invented a special ski-plane in the 1950s, he created a market for private backcountry snow experiences – a service now offered by helicopter. A few years prior to this, in 1947, Sir Henry had also helped his good friend and inventor Sir William (Bill) Hamilton install the very first rope ski tow at Coronet Peak, creating the country's first commercial ski resort and firmly establishing Queenstown as a winter destination.
Water adventures have expanded to include kayaking, white water rafting, river surfing and sledging.
Bill Hamilton can also take the credit for inventing another adventure activity that Queenstown is now famous for: jet boating. Originally developed to give him the ability to travel up the shallow braided rivers that crossed his farm, his unique water jet propulsion design allowed his boats to travel at high speeds in shallow waters that were previously inaccessible using conventional propeller-driven craft. By 1960, commercial jet boats were thrilling tourists up and down the Shotover and Kawarau rivers. 
When commercial white water rafting followed in 1974, the rivers that had once made life hazardous for early settlers began providing adrenalin-filled adventures for thousands of visitors. Today, these water adventures have expanded to include kayaking, white water rafting, river surfing and sledging. Over on Lake Wakatipu, visitors can also experience kite skiing, parasailing, or even diving beneath the water in the world's first commercial Seabreachers.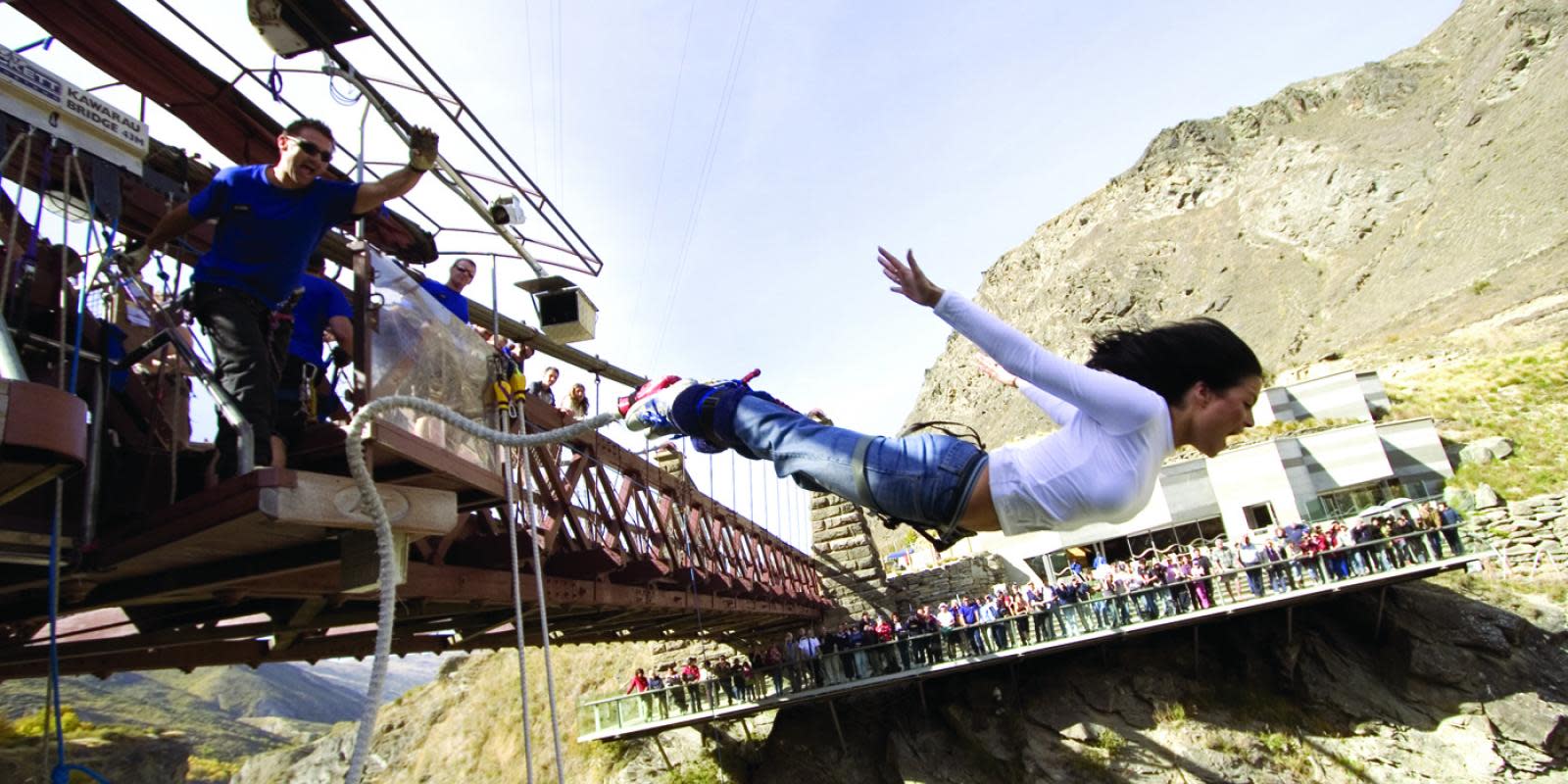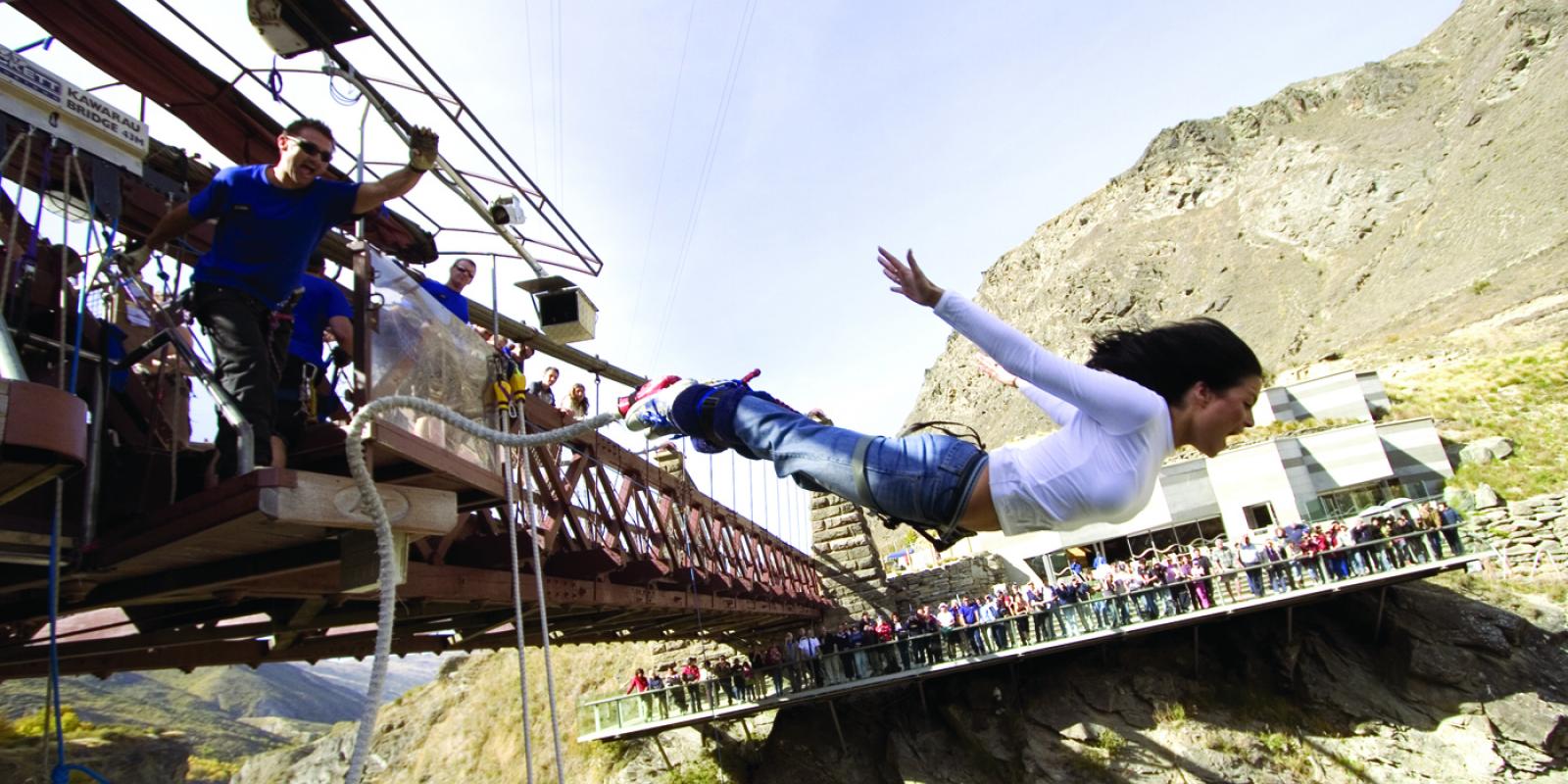 Possibly the most famous Queenstown world first is the commercial Bungy operation that launched on 12th November 1988, at the historic Kawarau Bridge. Initially considered to be a passing fad by many locals, the bungy jump quickly became an international phenomenon – and an essential Queenstown initiation rite for thousands of visitors every year. In turn, the bungy has inspired more world-first, gravity-defying adventures such as canyon swings and zip rides, each one complementing the natural landscape they are set in.
Queenstown is also the birthplace of tandem paragliding, pioneered by the late Bruce Grant. The sport was launched commercially in 1990, along with freefall photography. In fact, some of the finest views of this stunning area are now enjoyed from the sky. Admiring visitors can look up towards the mountains and see equally spellbound paragliders, hang gliders and skydivers gazing back down.
Arguably, any one of the adventure activities on offer in Queenstown would be enough for most...
For those who prefer to remain seated, the Skyline Gondola also offers amazing views over Queenstown. Built in 1968, it's the steepest gondola ride in the Southern Hemisphere, which is a decent adrenalin rush for most people. But if that isn't enough, the luge ride at the top should do the trick.  
Arguably, any one of the adventure activities on offer in Queenstown would be enough for most, but in September 2014 Kiwi adventure sportsman Chuck Berry became the first person to complete the newly-launched 5X1NZ adrenalin adventure, which covers five iconic local adventure activities in a day: skydiving, snowboarding, mountain biking, bungy jumping and jet boating!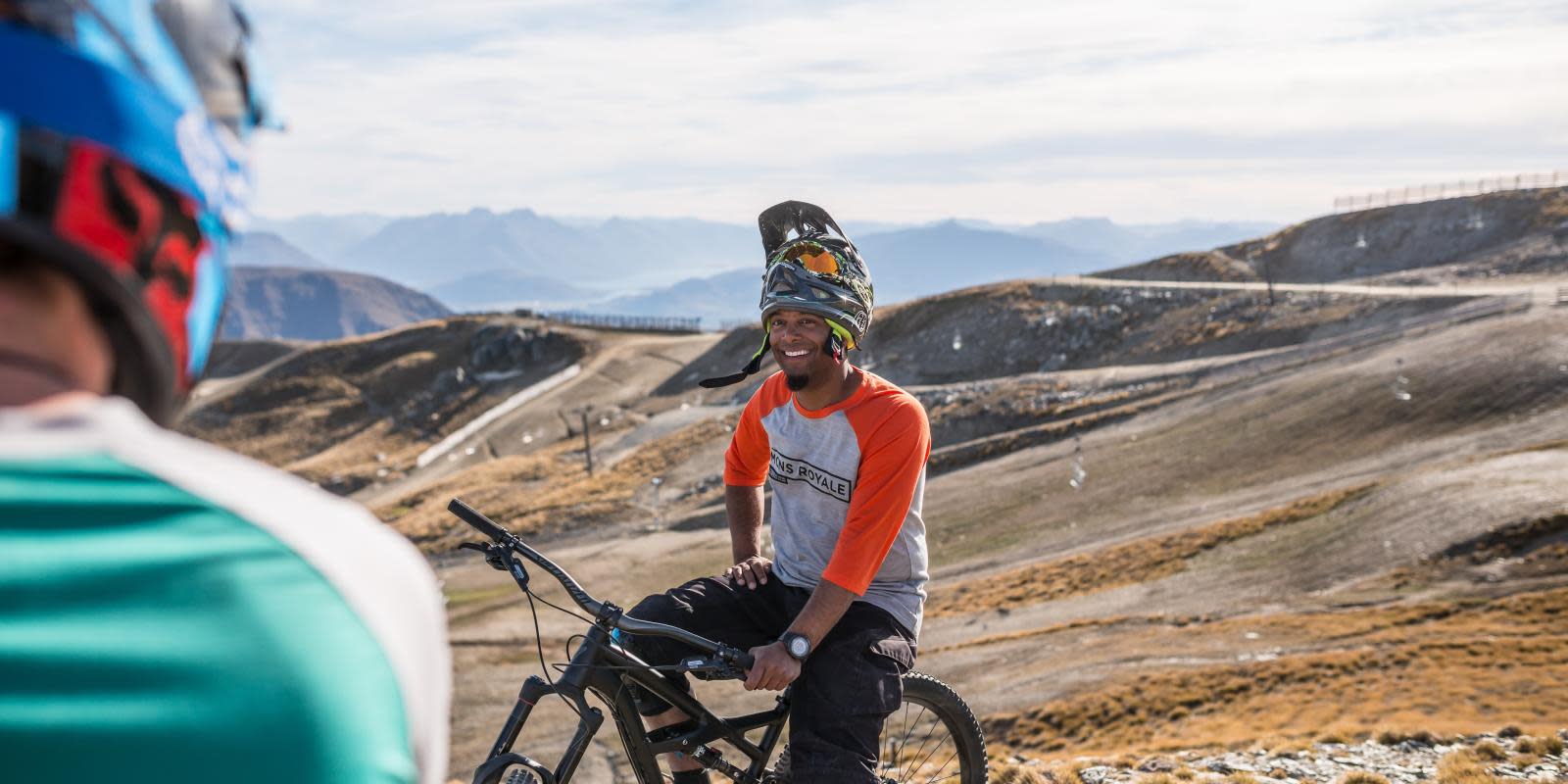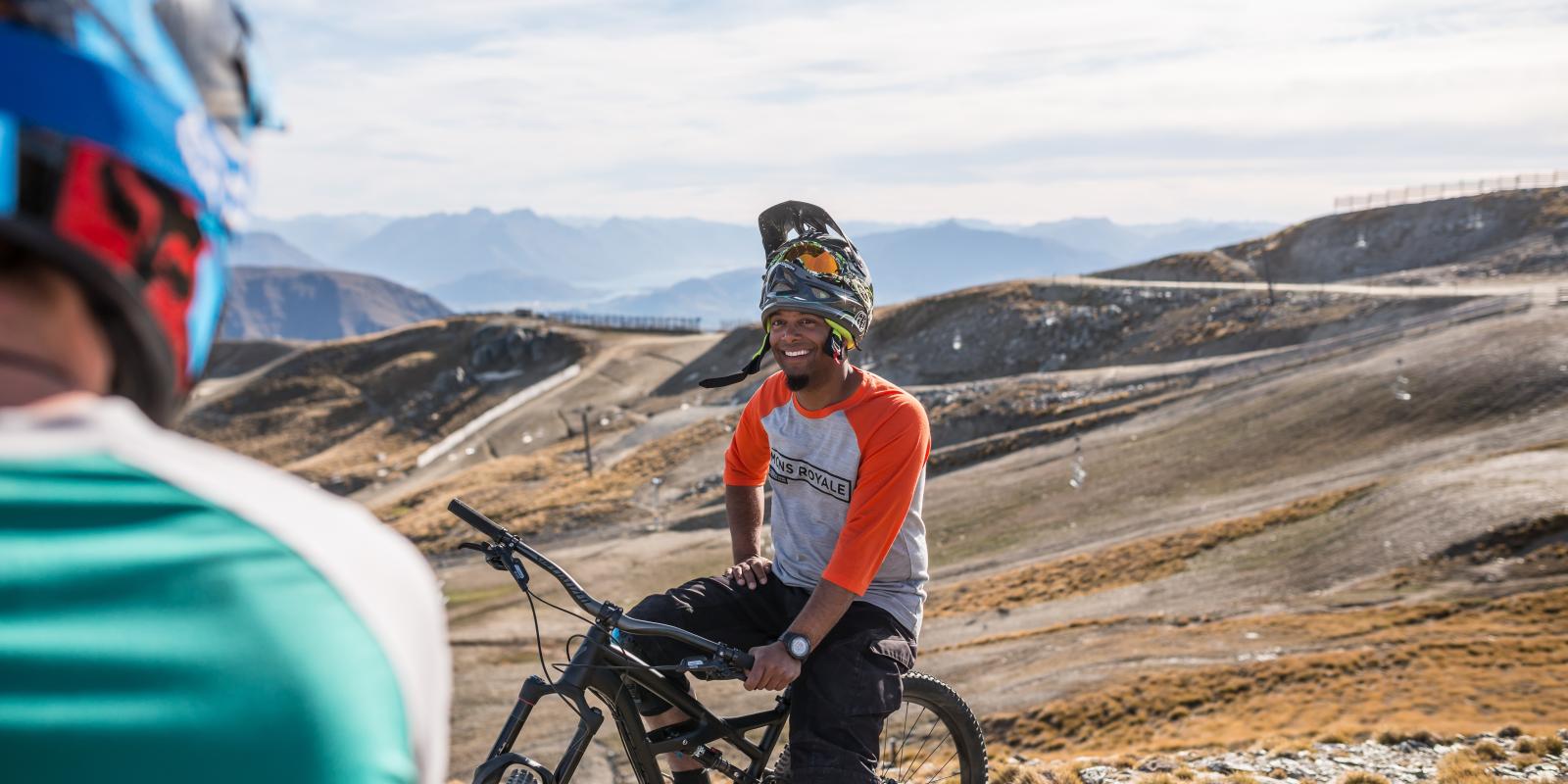 The wave of interest in adventure has created an environment for other innovators and entrepreneurs to follow in the wake of early pioneers, further reinforcing Queenstown's reputation as "The Adventure Capital of the World".
Today, the rough and often steep and winding trails, previously traversed by wagons, packhorses and feet, are exhilarating backcountry 4-wheel drive and mountain biking adventures. Remote peaks that once took days or weeks to climb are now just a helicopter ride away.
But the intrepid energy of the daring adventurers and entrepreneurs who have passed through over the centuries is still palpable wherever you go in Queenstown. It's in the rugged mountains, the green valleys, the dusky plains and the sparkling turquoise waters. It's in the people who call this amazing place home.