Arrowtown
The hills surrounding the historic gold mining village of Arrowtown turn bright with the red and gold hues of turning cottonwoods, and all around town the deciduous trees succumb to the cold in spectacular fashion in parks and along the banks of the Arrow River. Down by the Arrow River there are numerous positions to take in the contrasts of the trees and the turquoise glacial river, and there's even the Arrowtown Autumn Festival from 20 - 25 April 2023 with a parade and a number of community events celebrating the season.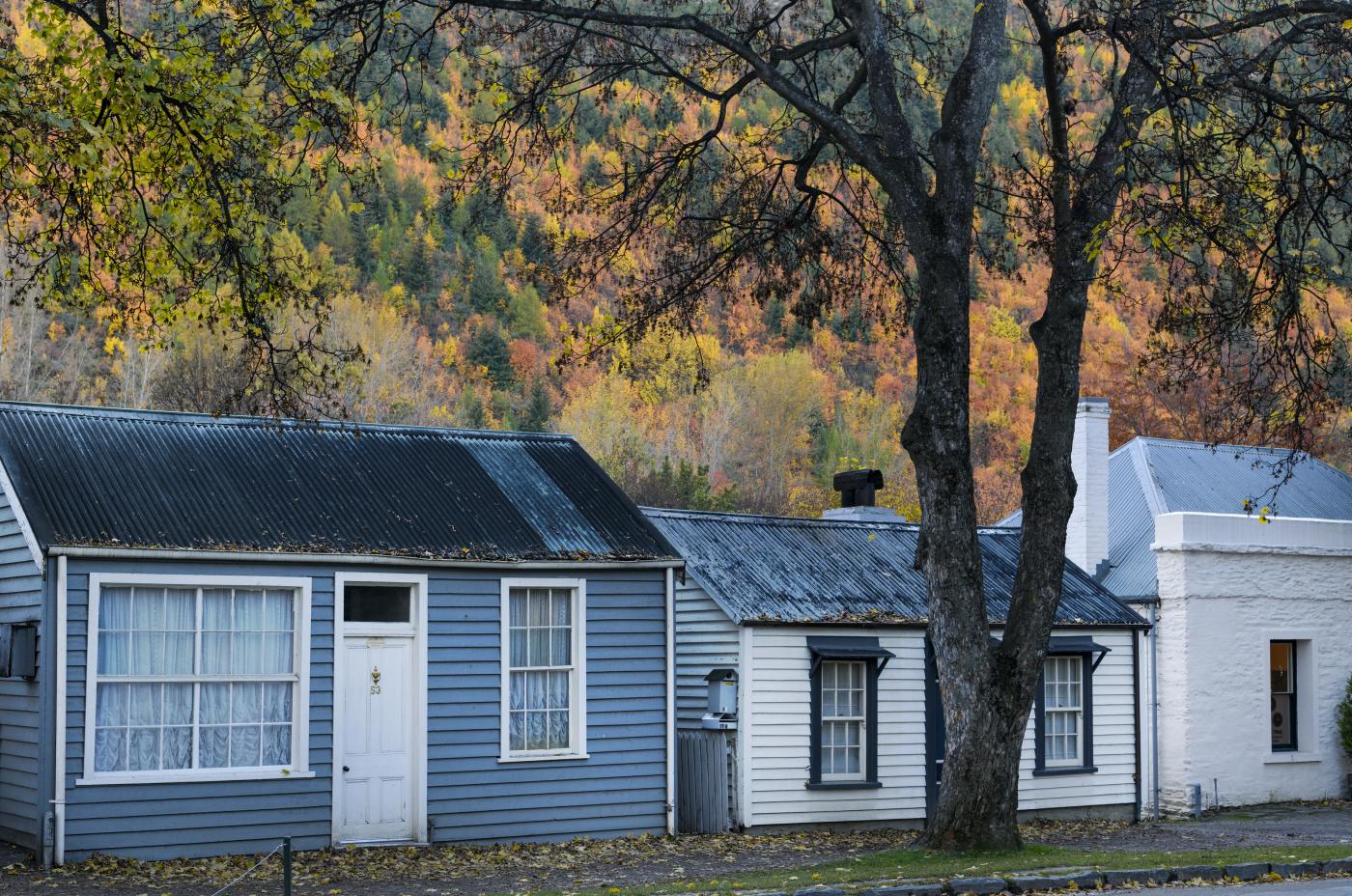 Arrowtown cottages in autumn
The Road to Kingston
The spectacular drive along the lakefront from Queenstown to Kingston is swathed in tons of gold right from late March and into June as the willows succumb to winter. This bright burst of colour contrasts with the deep grey of the mountains and turquoise of the lake. There are a number of rest-stops along the road for a detour and play in the piles of leaves that form along the stony shores of Lake Whakatipu.
Lake Hayes
Billowing willow trees and the rich colours of maples is often reflected in the waters of Lake Hayes on a still day, and the bright colours are often amplified even on a grey day. Take the turnoff to Lake Hayes Reserve and go for a walk along the meandering loop track, encountering other walkers, photographers, cyclists and families enjoying the scenes along the lake—and the background views of the Remarkables, Coronet Peak and Cecil Peak in the distance.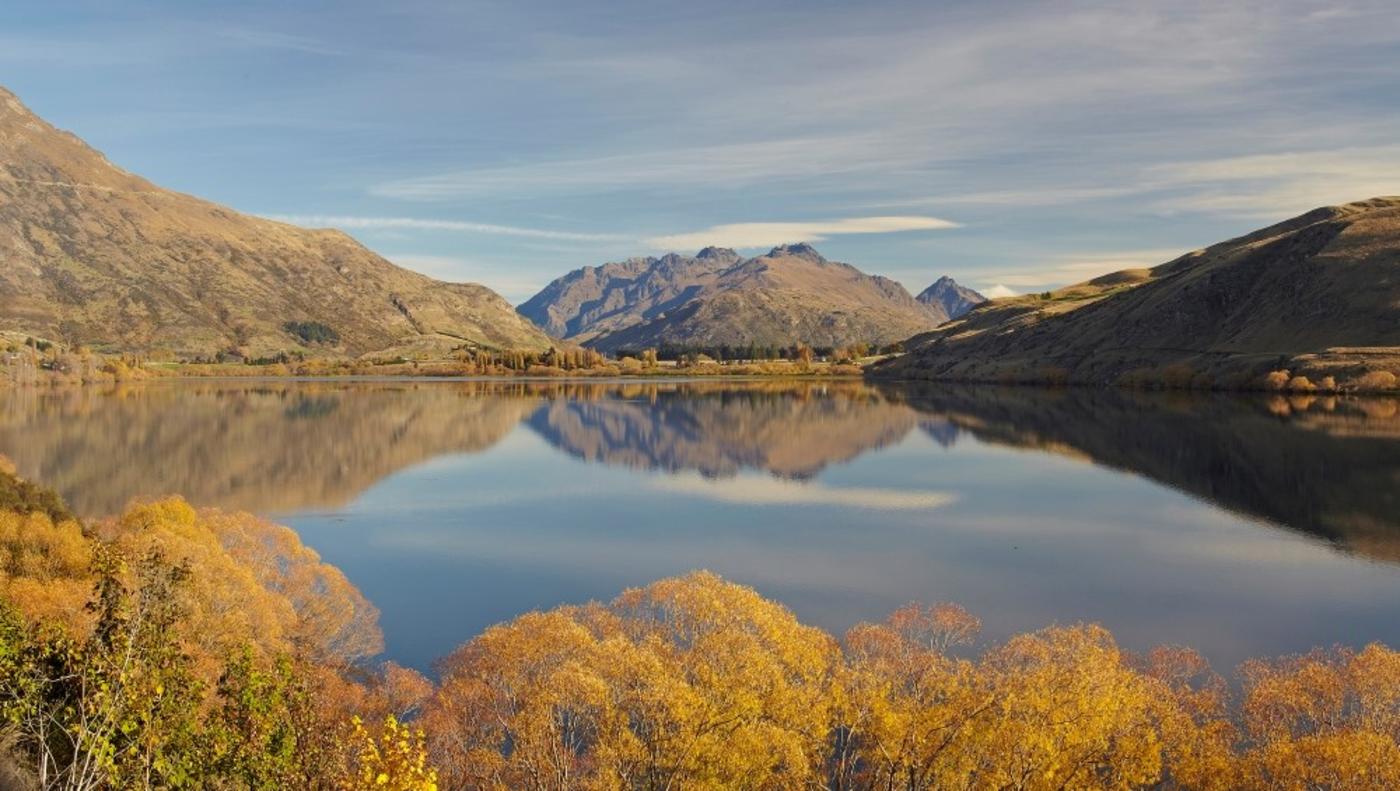 Biking around Lake Hayes in autumn
Shotover River - Arthur's Point
On the drive between Queenstown and Arrowtown, the Shotover Canyon rises up and is covered with deciduous trees. Below the Edith Cavell Bridge is a place to stop for jet boating with Shotover Jet, a tipple of local craft beer at Cayon Brewing, or a scenic detour to capture the bridge surrounded by colour. Then head down Littles Road to take in the turning poplar trees.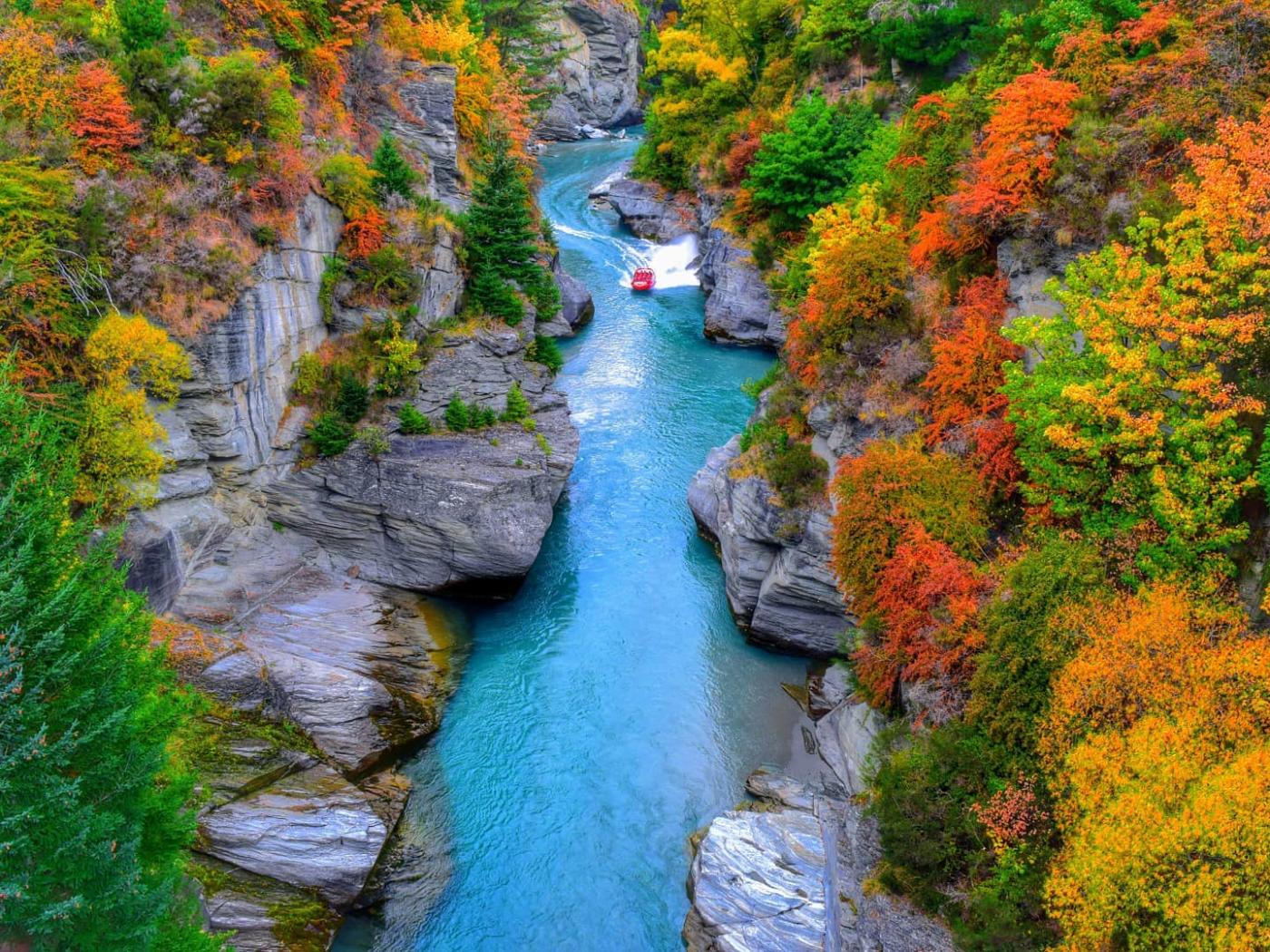 Shotover River in autumn. Credit: @serial_bkpkr
Queenstown Gardens
A stroll around the Queenstown Gardens during autumn will surround you with trees turning, complemented by the evergreens that remain as they always do, amongst the perennial rhododendron trees, and carefully curated garden beds that reflect the season.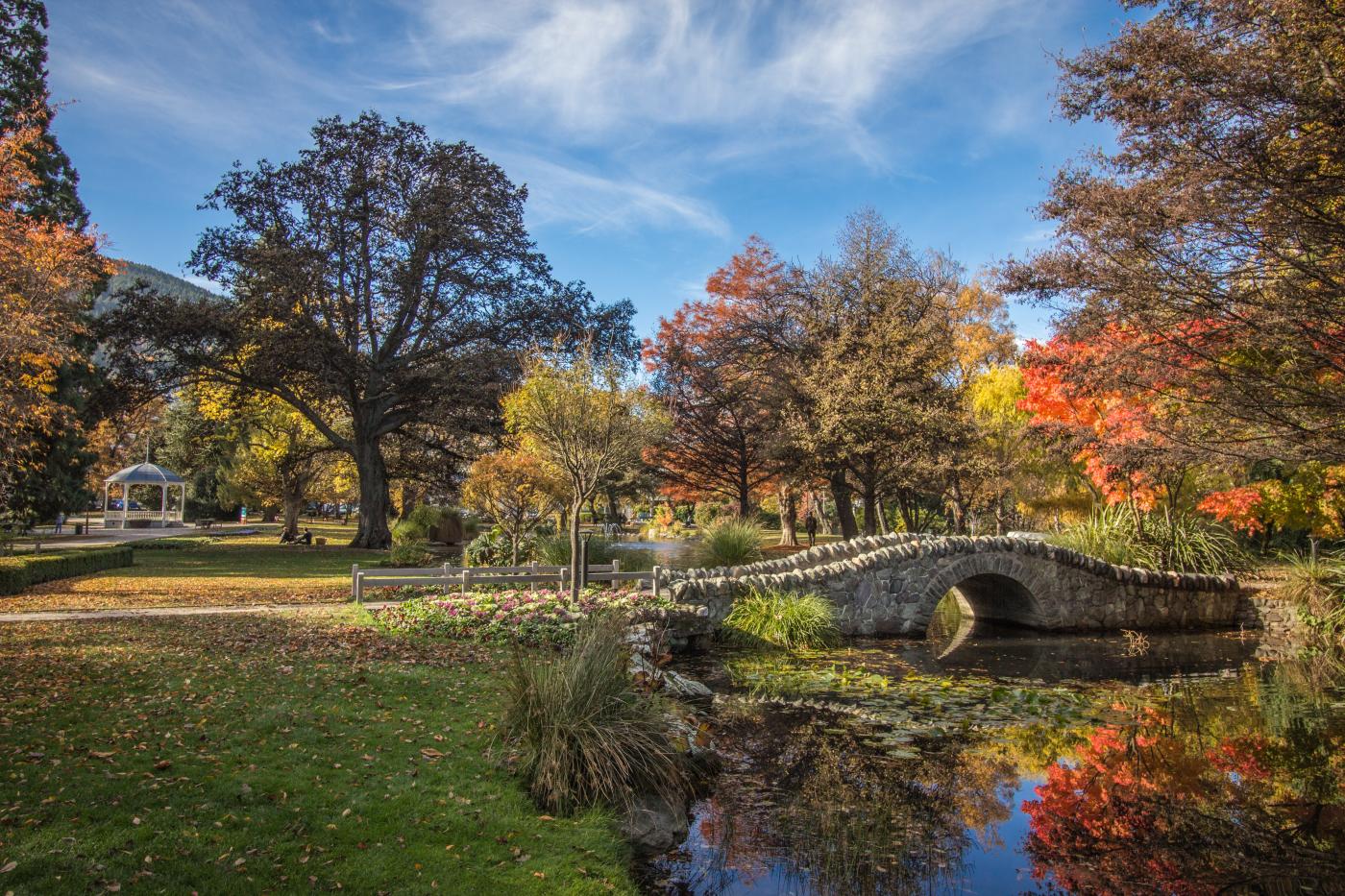 Queenstown Gardens in autumn