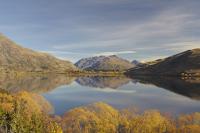 Lake Hayes Loop Track
Lake Hayes is a beautiful and tranquil lake loop walk that is located just 15 minutes drive from downtown Queenstown towards Arrowtown. It is a short, undulating walk, run or cycle track. The reflective lake offers panoramic, picturesque views of the surrounding mountains the entire walk.
Duration: 2 hour loop
Best time to go: Year round
Location: 20 minutes from Queenstown on SH6 heading towards Arrowtown by car.
Start/finish point: The track has many access points; North Lake Hayes Picnic area (there is a lot of parking here and has toilet facilities), Lake Hayes Pavilion and show grounds on SH6, Bendemeer Bay, Arrowtown Road, Rutherford Road off Speargrass Flat road.
Difficulty: Easy
Bike too? Yes but take care as it's a narrow track – best to have a bell.
Insiders tip: If you are using the bike trails from Queenstown to Arrowtown – best to use the west side of the Lake Hayes track. Climb up the hill towards Millbrook to have a stunning view overlooking Lake Hayes. There is also a fabulous local spot and rope swing close to the pavilion that is fun for the whole family on a hot summers day!
Lake Hayes is a must do in Queenstown – it is great family walk with stunning views the whole way around.
Contact Us
Company:
Lake Hayes Loop Track
Physical Address
Queenstown