Where to eat in Frankton, Queenstown
Frankton is a popular suburb of Queenstown. This residential area is home to Queenstown Airport and a growing number of restaurants, bars, cafes and shopping destinations. 
If you're looking for restaurants in the Frankton area, you're spoiled for choice. The suburb offers an array of multicultural and cosmopolitan dining options from Indian restaurants to burger bars and family-friendly cafés and markets.
Here are some of the favourite places Queenstown locals love to eat in the Frankton area.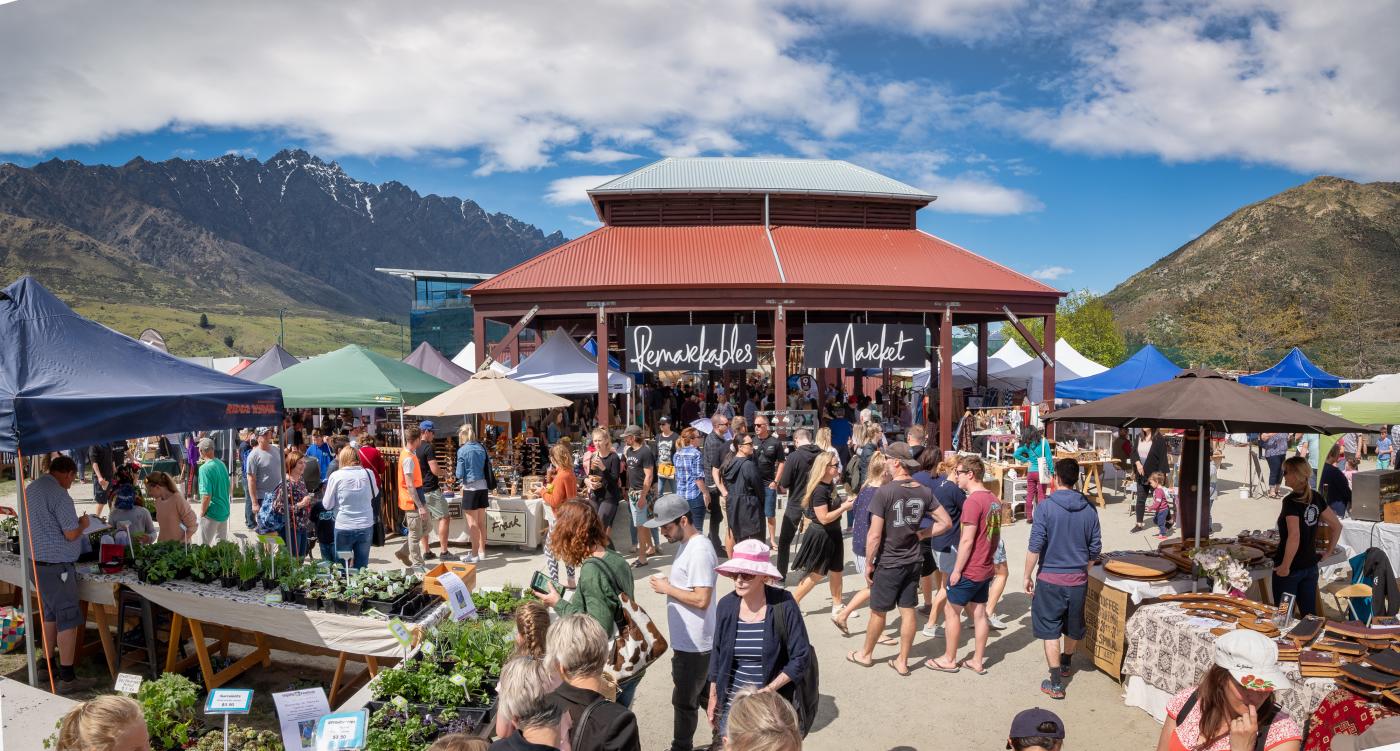 Remarkables Market, Frankton
Family-friendly Frankton restaurants
Dining with your family? Frankton is a residential area that's popular with local families. Nearby restaurants have risen to the challenge, offering a selection of family-friendly options with menus that can satisfy even the fussiest eaters.
The Shelter is a light and airy restaurant with plenty of parking nearby and views of the Remarkables. The menu features burgers, pizzas, vegan options, and a special kids' menu for younger diners.
Joe's Garage has great vibes and a fun, industrial-garage theme. Serving hot dog rolls, burgers, and hearty salads, there's also a kids' menu with breakfast, lunch, and dinner options. Don't want to go out? Joe's has pick-up and delivery options, too.
If you love eating chicken and saving the planet, look no further than Love Chicken. Organic, free-range and locally sourced: the chefs at Love Chicken have done all they can to source the best ingredients possible. Expect chicken burgers, chicken wings, chicken strips and salads. The kids' crispy tenders are a winner with fussy young eaters.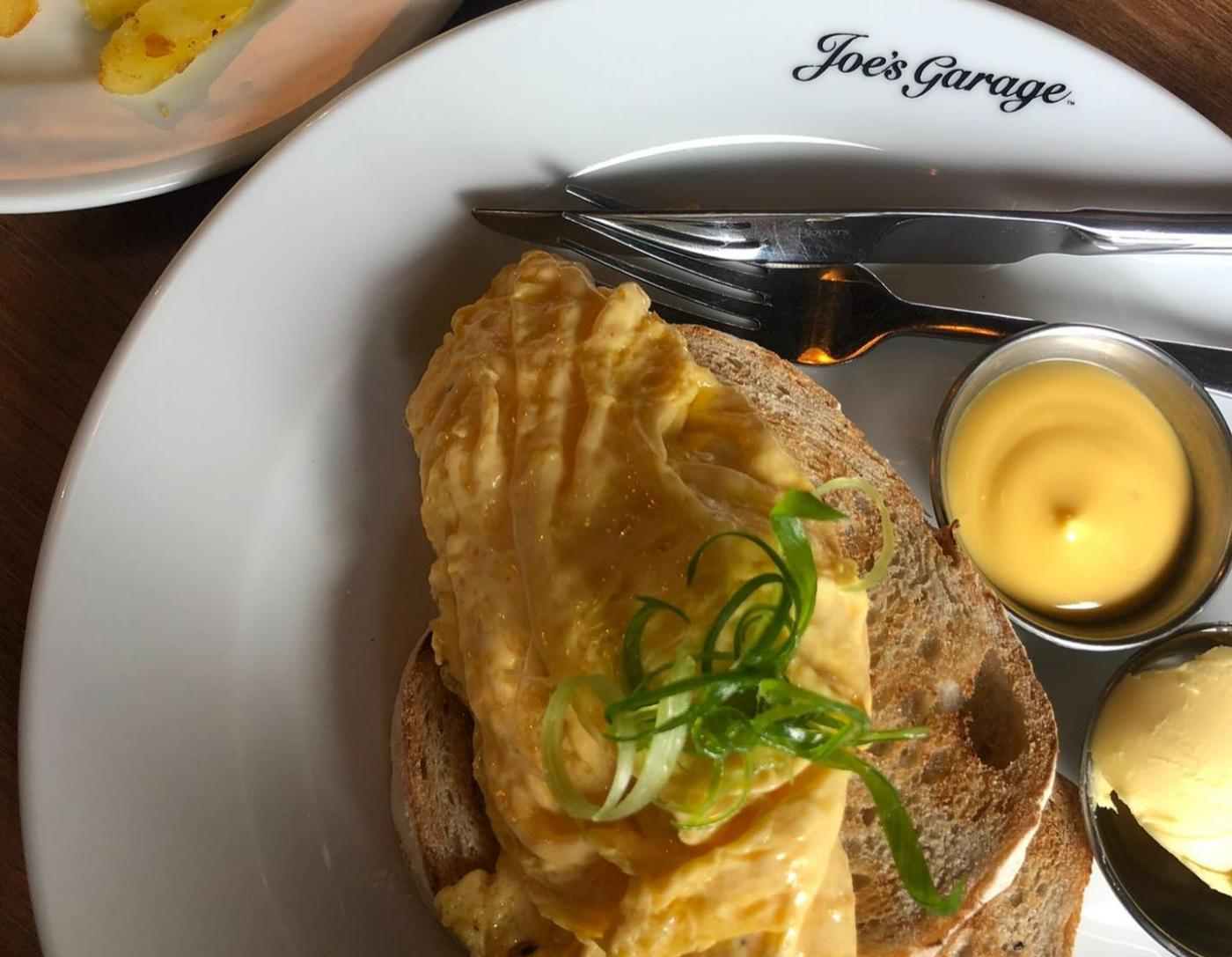 Breakfast at Joe's Garage, Frankton
Frankton's best international cuisine
From Asia to Europe and beyond, Frankton restaurants offer a variety of top-notch international dining options sure to please your palette.
Tanoshi serves up delicious Japanese cuisine in a modern venue. Think fresh sashimi, delicious noodles and Osaka-style Japanese pancakes. Oishi!
Gather around the chef's teppan at Hikari Teppanyaki for a mouth-watering Japanese feast. Here, your highly skilled chef will entertain you while cooking steak, chicken, seafood, vegetables, and traditional dishes on a teppan table.
For authentic Italian food, Giovi's is a must-try restaurant. Giovanna has a true passion for Italian food, serving up handmade pasta and lashings of gelato alongside Italian wine from Giovi's family's vineyard. Fresh pasta and sauces are also made daily for you to buy and cook at home.
Vietnamese restaurant Saigon Kingdom is another favourite. Tantalise your tastebuds with dishes from Southeast Asia like seafood laksa and wok-fried beef, or dive into traditional Vietnamese dishes like Pho Bo and Pho Ga.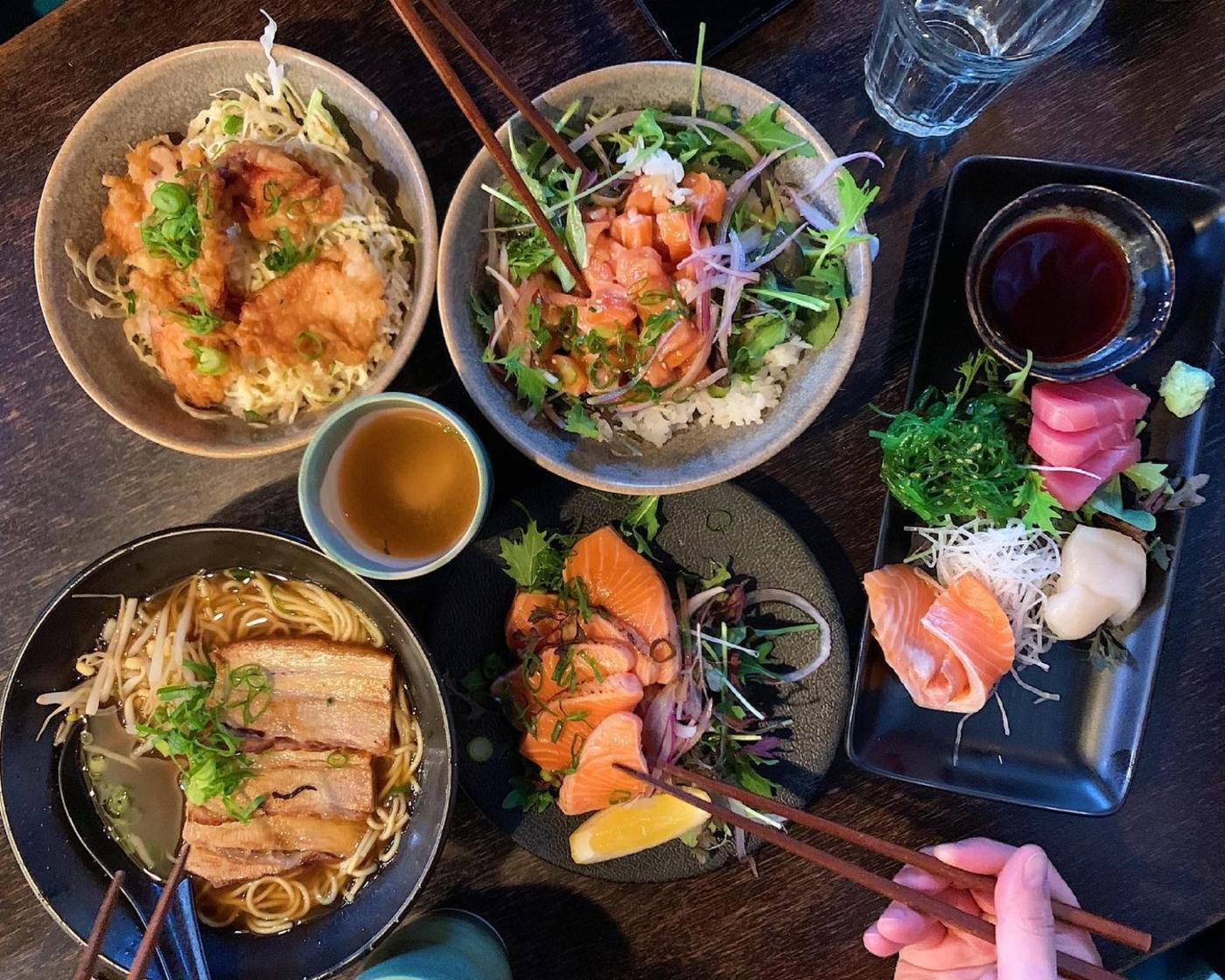 Tanoshi, Frankton
Best for cosmopolitan vibes
Frank's Eatery has become an establishment in Frankton, with a few chic venues throughout the suburb. The eatery is the original, serving up wholesome dishes made with free range and local produce. 11th Avenue by Frank's is slightly further out, but worth the drive – the same great hospitality, but this time featuring a wood-fired pizza oven.
The Meat Preachers is a 'deli-meets-butchery' BBQ restaurant from Zamora, a South American butcher and sausage-makers that's based in Queenstown. The Meat Preaches offers a taste of Zamora's award-winning produce, cooked to perfection. Expect slow-roasted meats, smoky flavours, and serious sandwiches.
Taco medic started as a popular food truck promising to bring soul to fast food. Now with two taquerias in Queenstown, the Frankton restaurant serves up fresh and tasty tacos and nachos in a bright and upbeat atmosphere. A Kiwi twist on the classic Mexican dish.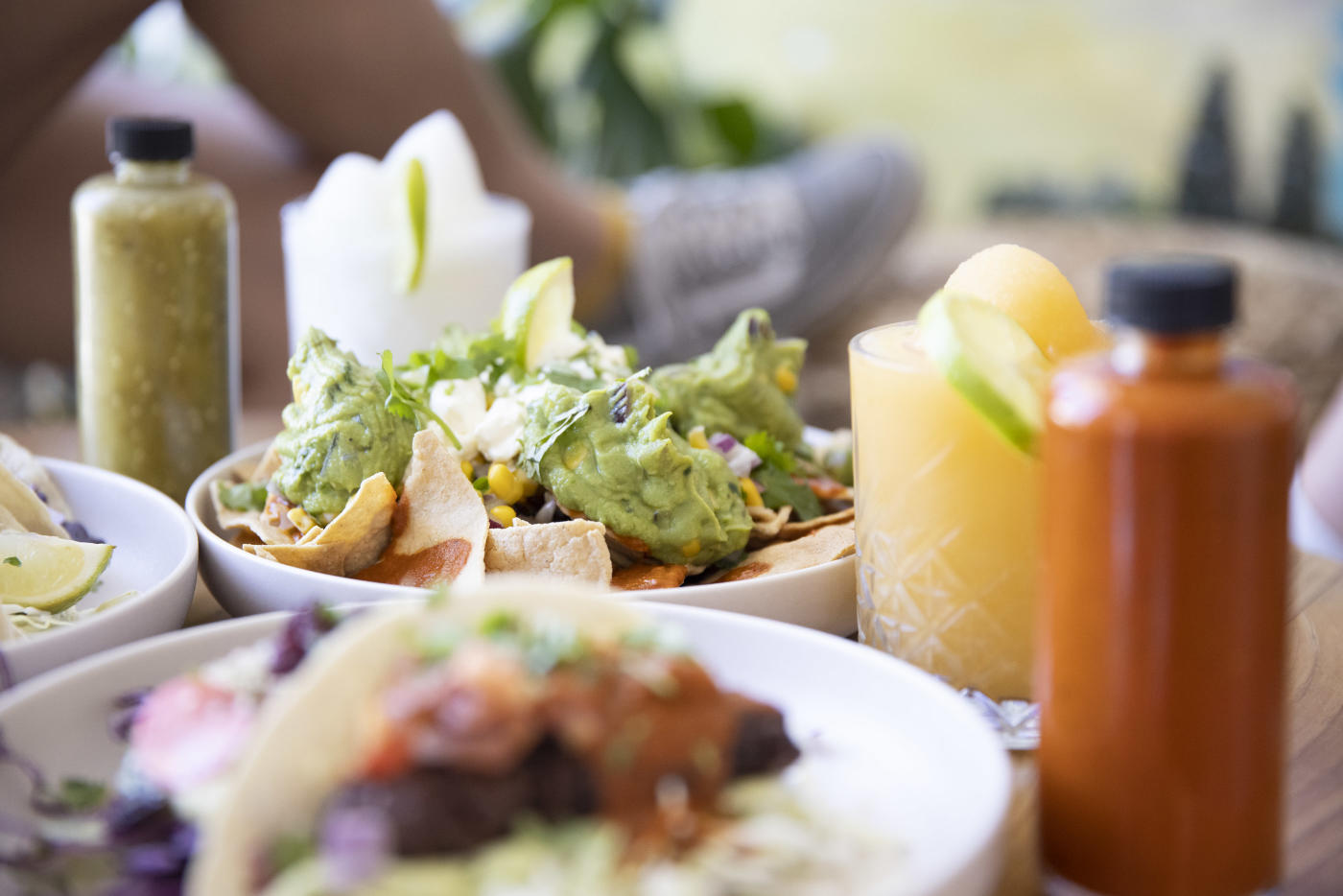 Taco Medic, Frankton
Frankton restaurants with majestic views
The Sugar Lane area of Frankton has some of the best views around. Located on the lakefront, it's easily accessed on foot or by bicycle via the Frankton Track. There's also paid parking at the marina.
Soaking up views of the mountains and lake is The Boat Shed, a cosy café and bistro housed in the restored New Zealand Railways Shipping Office building. The seasonal menu features top-notch nosh and is a favourite brunch spot among locals.
Opposite the marina is Altitude Brewery, Queenstown's first craft brewery with possibly the best views in the world for a working brewery. Decked out with a wood burner, beer keg seats and quirky Queenstown adventure memorabilia, you'll find Altitude's best beers on tap. Parked up outside you'll find a food truck. Which one? Well, you'll have to check social media or head over to find out.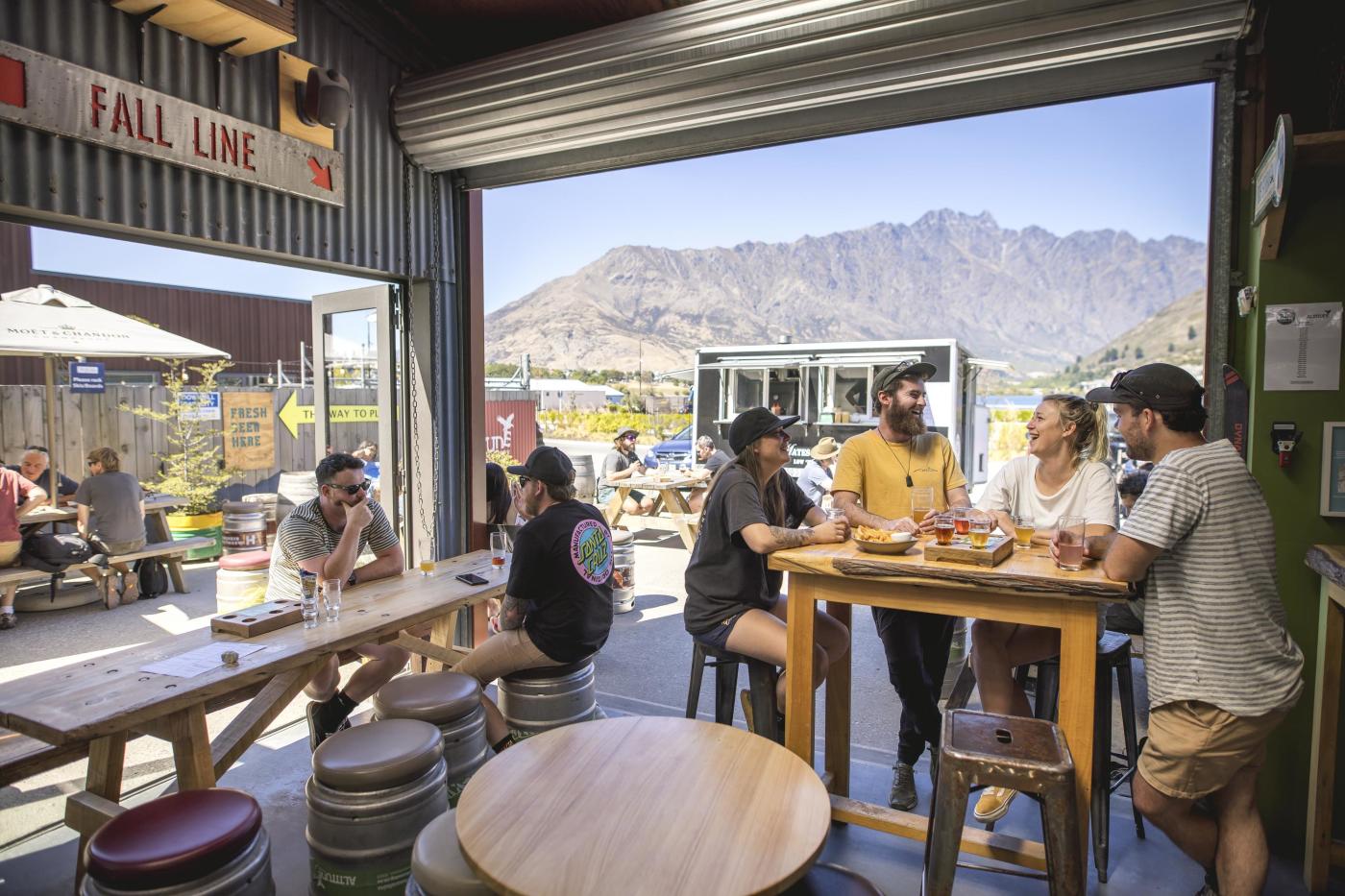 Altitude Brewing, Frankton
Frankton's best comfort food
If curry is your idea of great comfort food, look no further than Frankton restaurant, Bombay Palace. This Indian venue offers a great range of classic Indian dishes in a warm and friendly atmosphere.
If pizza is what you fancy eating tonight, takeaway or dine in at Frankton Pizzeria. Fresh ingredients, good prices and simply delicious pizzas. What more could you want?
A favourite with locals, The Frankton Arm Tavern, aka "the FAT", has a warm pub atmosphere and a large beer garden with mountain views. Tuck into pub favourites like cheesy garlic loaf, calamari and a sharing platter that's best paired with a pint or two.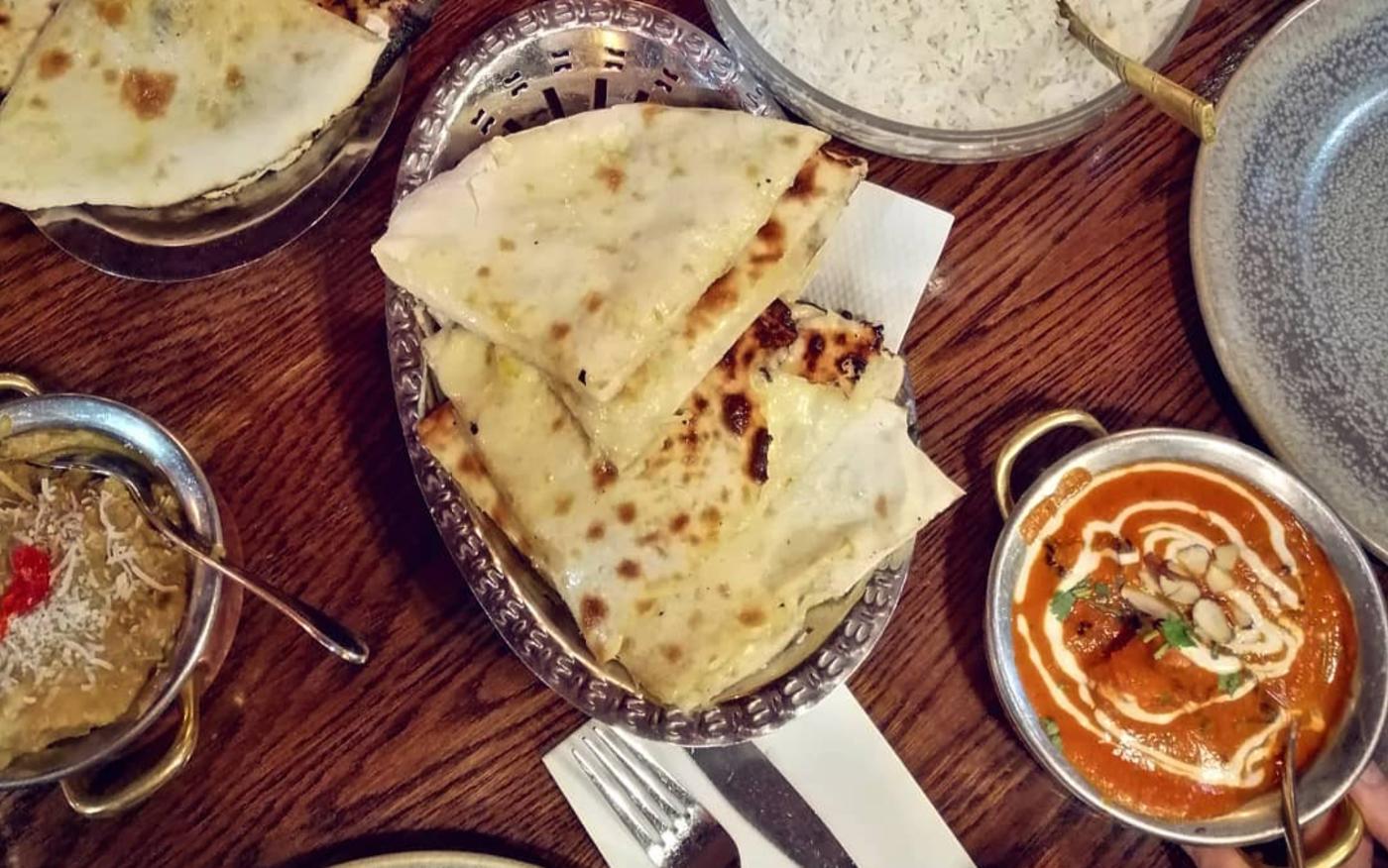 Bombay Palace, Frankton