Local Markets
The various Queenstown and Arrowtown markets are a must to grab some local produce, freshly baked goods, art, beauty products and handmade gifts to take home. On Saturdays, be sure to visit the Creative Queenstown Arts & Crafts Market on the lakefront at Earnslaw Park, or the seasonal Remarkables Market in Frankton for produce, food and gifts straight from the source. 
The Arrowtown Farmers' Market is a great place to buy a bunch of fresh flowers and handmade pastries. Held on the Library Green in Arrowtown, the Arrowtown Farmer's Market runs every Sunday from Labour Weekend to Easter yearly. You may be surprised at some of the beautiful products Queenstown's creative community are producing. 
Craft Beer Discoveries
Taste the local brews at one of Queenstown's many craft beer breweries and ale houses. With names like 'The Gold Panners Profit' or '25 oz Pilsner' local brewers have taken our goldmining history and landscapes of the land and replicated them in liquid form. 
The last few years have seen Queenstown's craft beer scene develop in leaps and bounds. Hop on a craft beer tour or create your own. Locally brewed beers are available to taste on site at Altitude Brewery at Frankton Marina, Canyon Brewing in Arthurs Point, and Searchlight Brewery on Gorge Road (near downtown). Or simply head to one of the local beer bars like Smiths Craft Beer House, Beech Tree or Atlas Beer Cafe, and make your way through their rotating tap menus.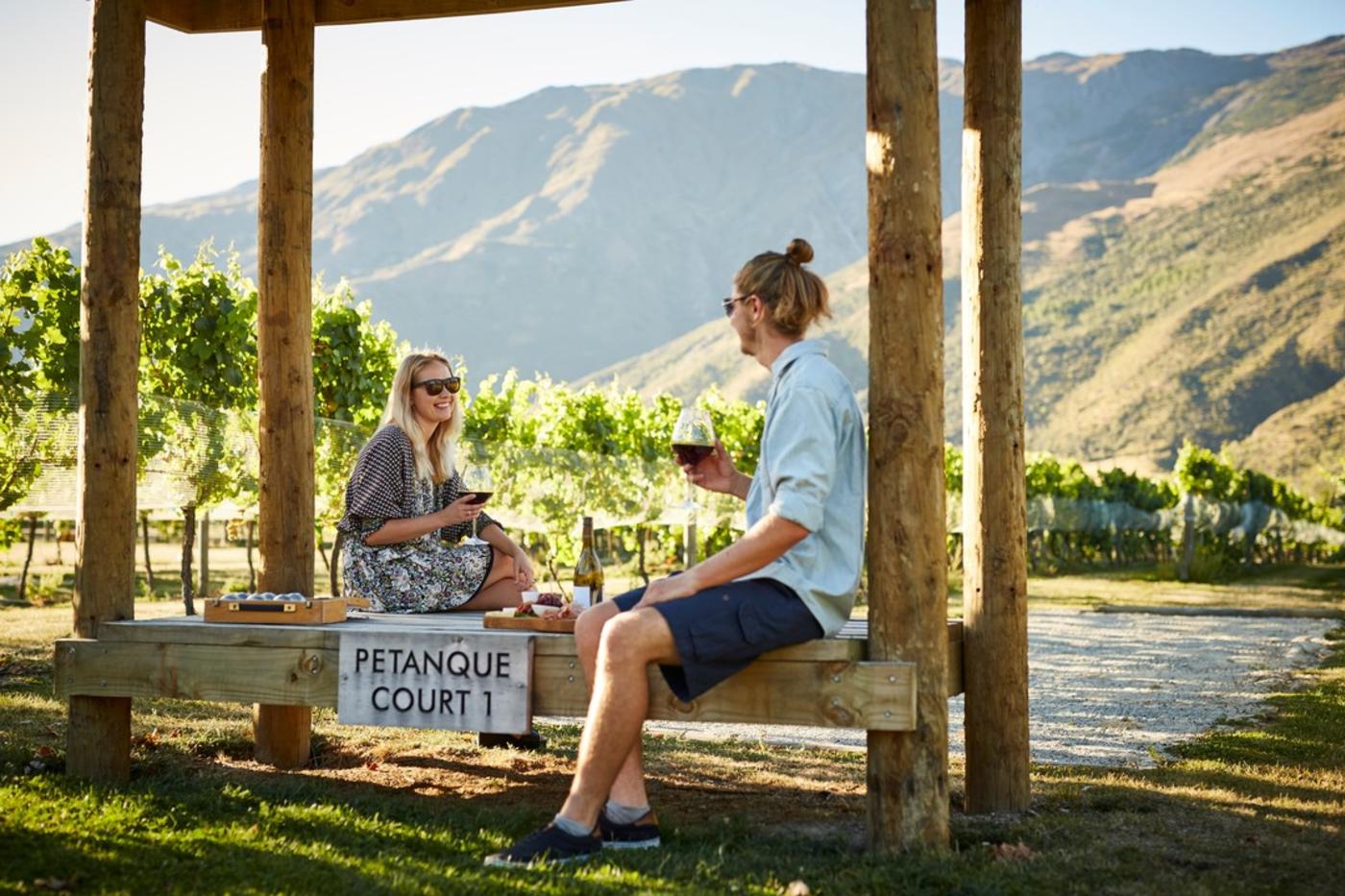 Kinross Wine Tasting shot by @pinotcentral 
Wineries
For the ultimate 'local maker's' experience, make sure you visit the famous wineries and cellar doors in nearby Gibbston and Lake Hayes, and taste straight from the cellar door. If you're lucky the winemakers might be around for a chat, or you can embark on a tour of some wineries accompanied by knowledgeable staff.
One of the best ways to visit Gibbston's wineries is by bike. The Gibbston River Wine Trail, part of the 130km Queenstown Trail, runs all the way through the valley starting at the Kawarau Suspension Bridge and ending at the Gibbston Back Road, near some of Gibbston's furthest wineries Mt Rosa and Brennan Wines. The trail is built mostly along the riverside away from the main road making it a delightfully serene way to access the wineries at your leisure
Near Lake Hayes, you'll find Mora Wines & Artisan Kitchen, Amisfield, and Wet Jacket, all located within 1/2 hour walk each other creating a lovely little wine loop to be explored on foot.  
If you want to get a good taste of the region without visiting multiple vineyards, check out The Winery (located in Queenstown and Arrowtown). The Winery has over 80 of New Zealand's best wines available to taste along with locally distilled gin, port, sherry, whisky and even locally made sake! Those looking to truly extend their wine knowledge may even like to attend a wine making class. 
The Art Search
Hop in your car and head out to Arrowtown and Speargrass flat, and you will see galleries dotted along the side of the country roads. Galleries are often in the back rooms of people's houses, so do your research to make sure you arrive at the right time.
If you're located in Queenstown's CBD look no further - you're surrounded by great galleries within walking distance. The Queenstown Arts Centre on Stanley Street is a great spot to wander up to, you'll find local artists exhibiting their works in the Cloakroom Gallery. Then, head down Earl Street towards the Queenstown waterfront where you'll stumble upon the likes of Romer Gallery showcasing New Zealand landscape photography, and nearby Milford Galleries with paintings and fine art. On the waterfront, you'll find Artbay Gallery located in a beautiful restored historic cottage right near Queenstown Bay Beach.
In nearby Arrowtown, you'll be spoilt for choice with great galleries dotted along the main streets and tucked down the end of cobbled alleyways. Arrowtown's historic buildings, some even dating back to the 1860s, are works of art in themselves and a visit to the town is sure to impress even the newest of art collectors. You can find a suggested art trail here.