1. Spring ski conditions
There is something inherently fun about skiing in spring and we think the spring snow conditions have a lot to do with it. What's not to like about skiing in a t-shirt?
Spring brings longer daylight hours, softer snow and stable weather which create the perfect environment to learn to ski or test out a new trick. It is also much easier to drag yourself out of bed when the sun is already up! 
The warmer weather seems to influence all mountain-goers. So, don't be surprised to find people in crazy colourful outfits, hooting and hollering while they ski down the mountain smiling ear to ear.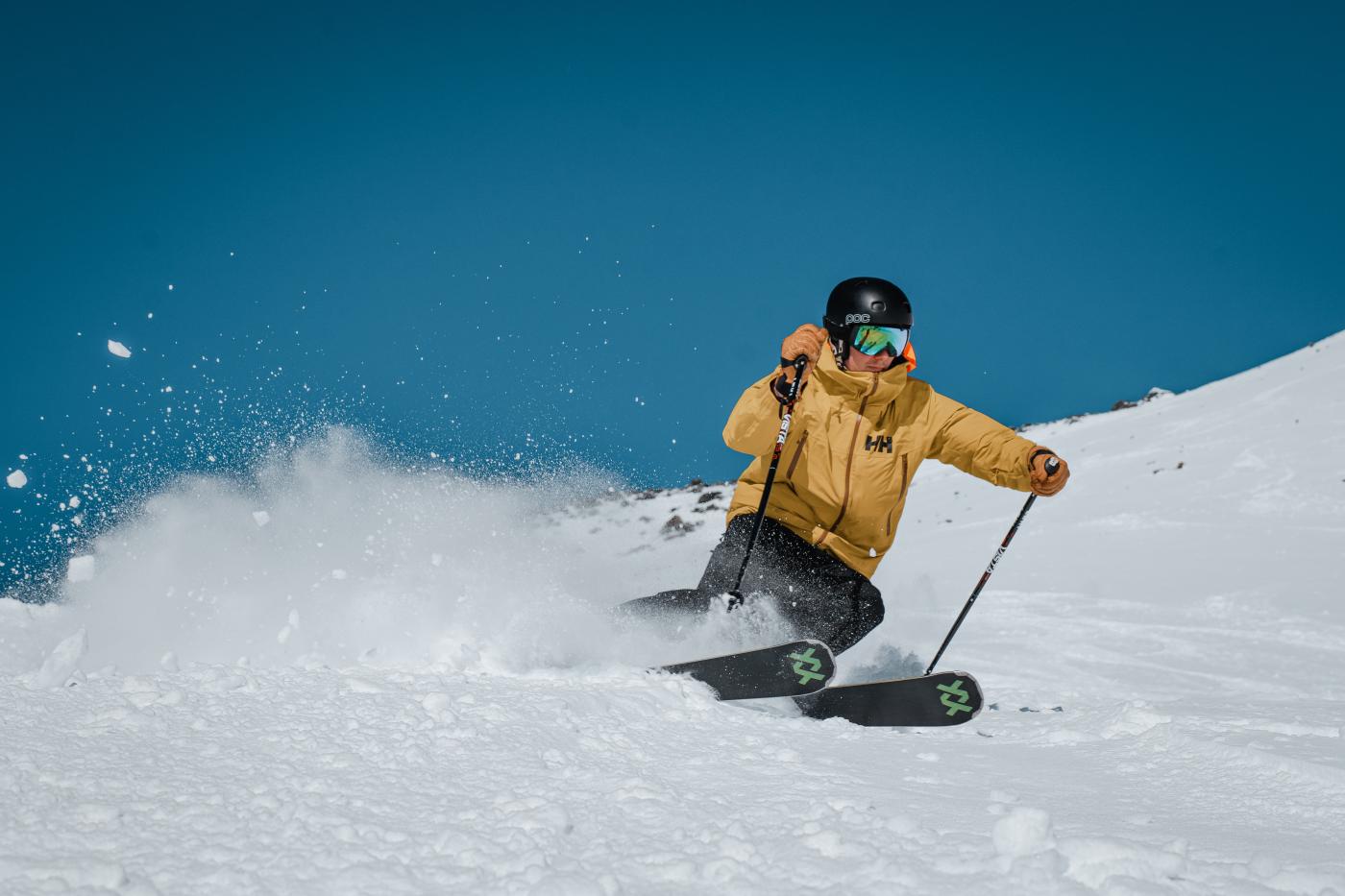 Spring ski conditions at The Remarkables
2. Quirky on-mountain events
Spring is also a great time for on-mountain events. The spring season traditionally kicks off with Winter Pride which brings all the colours of the rainbow and plenty of fun to Queenstown's ski fields. 
Following this, one of the world's biggest on-snow festivals is coming to party in Queenstown. Snow Machine's lineup includes the Hilltop Hoods, Peking Duk, The Jungle Giants and Neil Frances who will take to the stage across Coronet Peak, The Remarkables and central Queenstown. 
The South Island's biggest winter multisport event Peak to Peak takes place on 2 September 2023. The epic one-day race starts at The Remarkables and ends at Coronet Peak.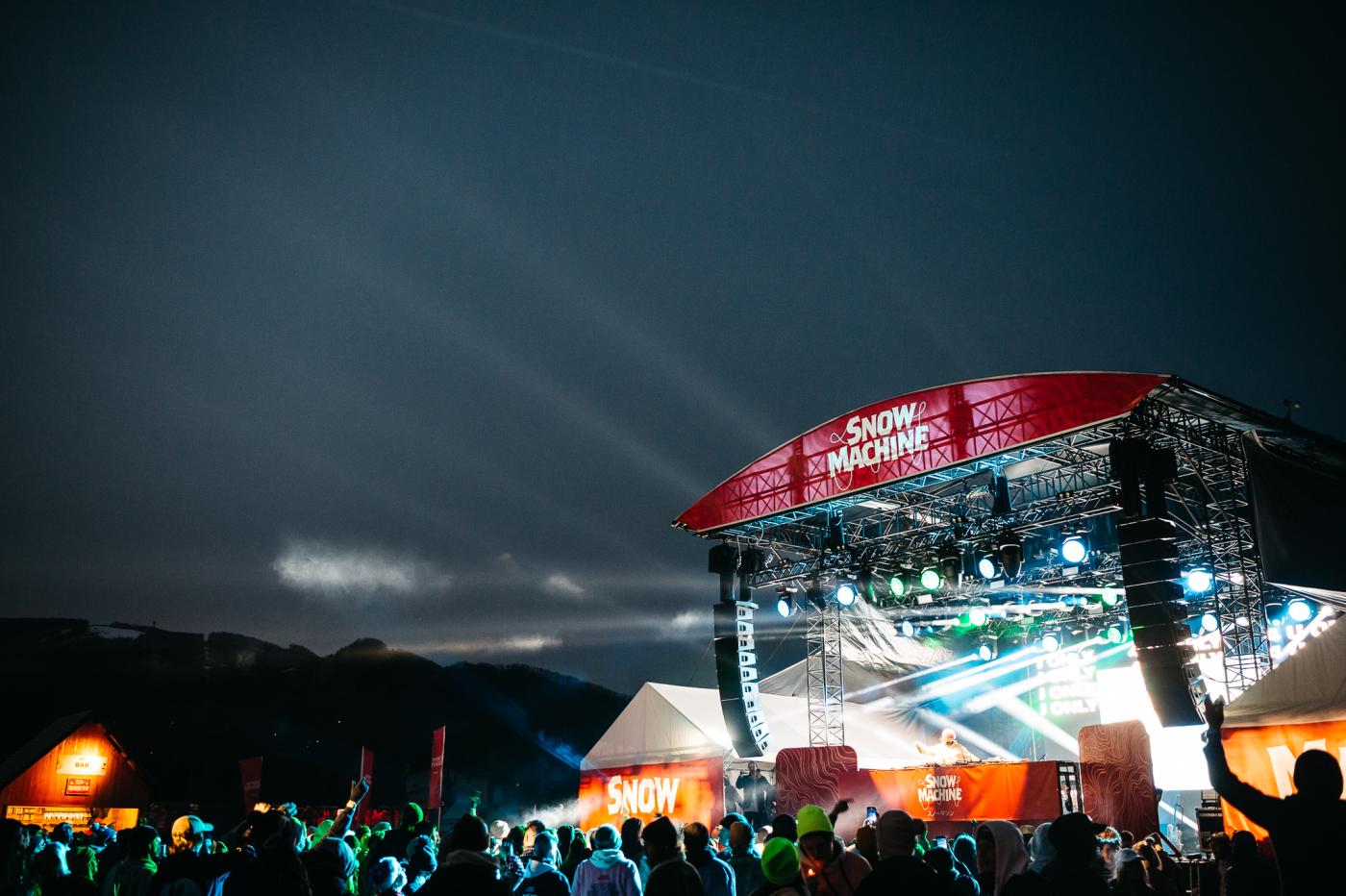 Snow Machine Festival
3. Longer days = more adventures
The longer daylight hours in spring also means there is much more time for activities. Ski the morning, grab some lunch and head off for your next adventure on land, lake, or sky. Your Queenstown holiday will feel twice as long if you take advantage of all the amazing experiences on offer.  
Here are just a few of our favourite options for double-dipping on spring activities:
Ice Bar at The Remarkables
4. Extra daylight for al fresco dining and après-ski
The initial winter hype has passed and alpine life in spring has a more relaxed and playful vibe to it. As the sun stays out longer, locals begin to lounge on every deck, terrace and outdoor space. The après ski scene is made for spring – good music, good vibes and good weather unsurprisingly makes for a really good time.

There are also plenty of spots to dine al fresco. From the restaurants and cafés at the ski fields, to lakefront pubs in downtown Queenstown, there's a wealth of possibilities and enough daylight hours to try them all.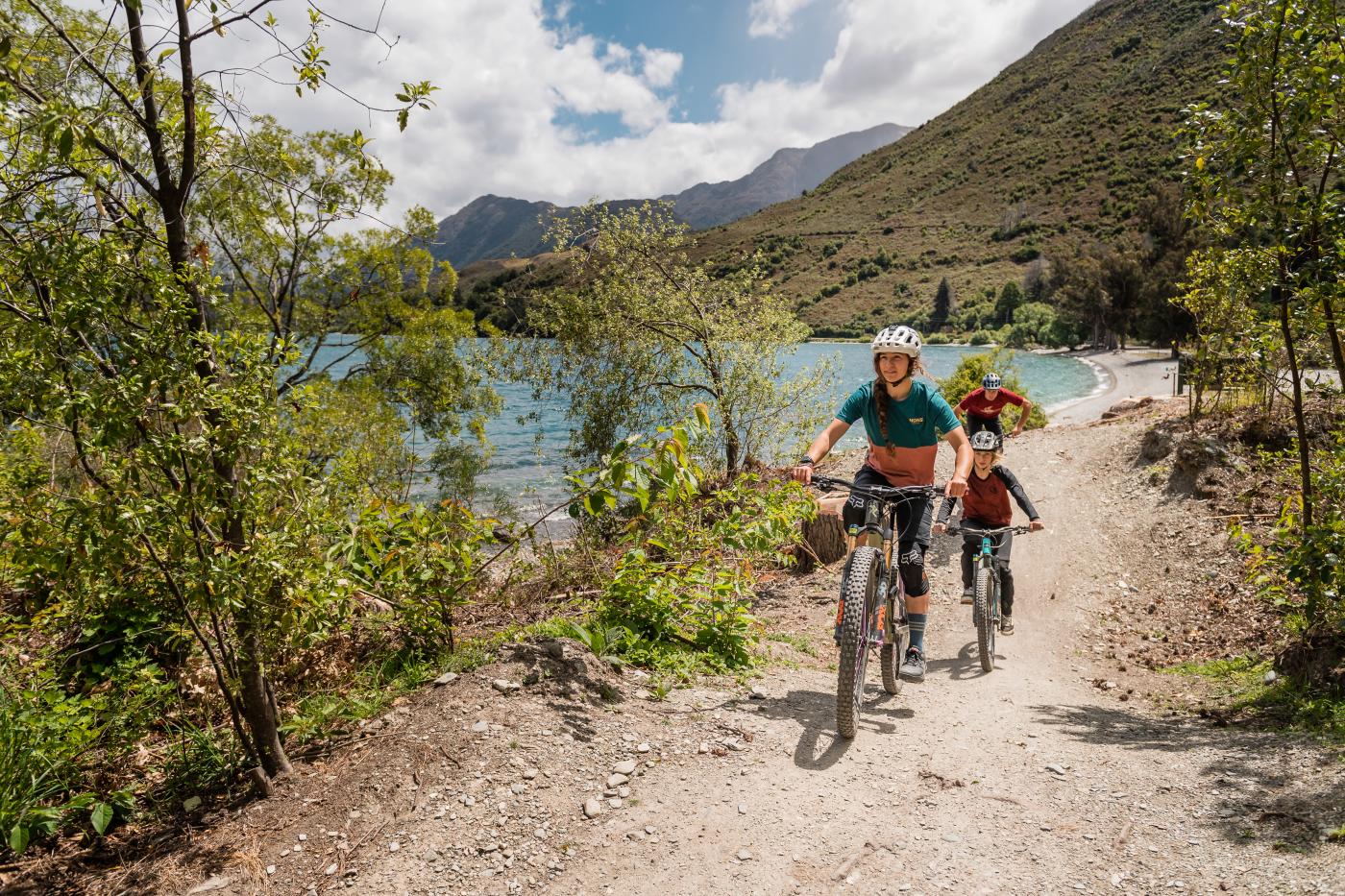 Mountain Biking at 7 Mile
5. Outdoor lovers' paradise
Another great thing about spring in Queenstown is that this is the season where you can experience literally everything the region has to offer. Whether it be skiing at one of the four ski fields, taking to the Queenstown Trail on a biking adventure, ticking off some of the famous local hikes or teeing off at one of Queenstown's eight golf courses, you can do it all in spring.
There are also plenty of spring deals available for accommodation, activities and ski passes, so it's the perfect time to snap up a special offer.