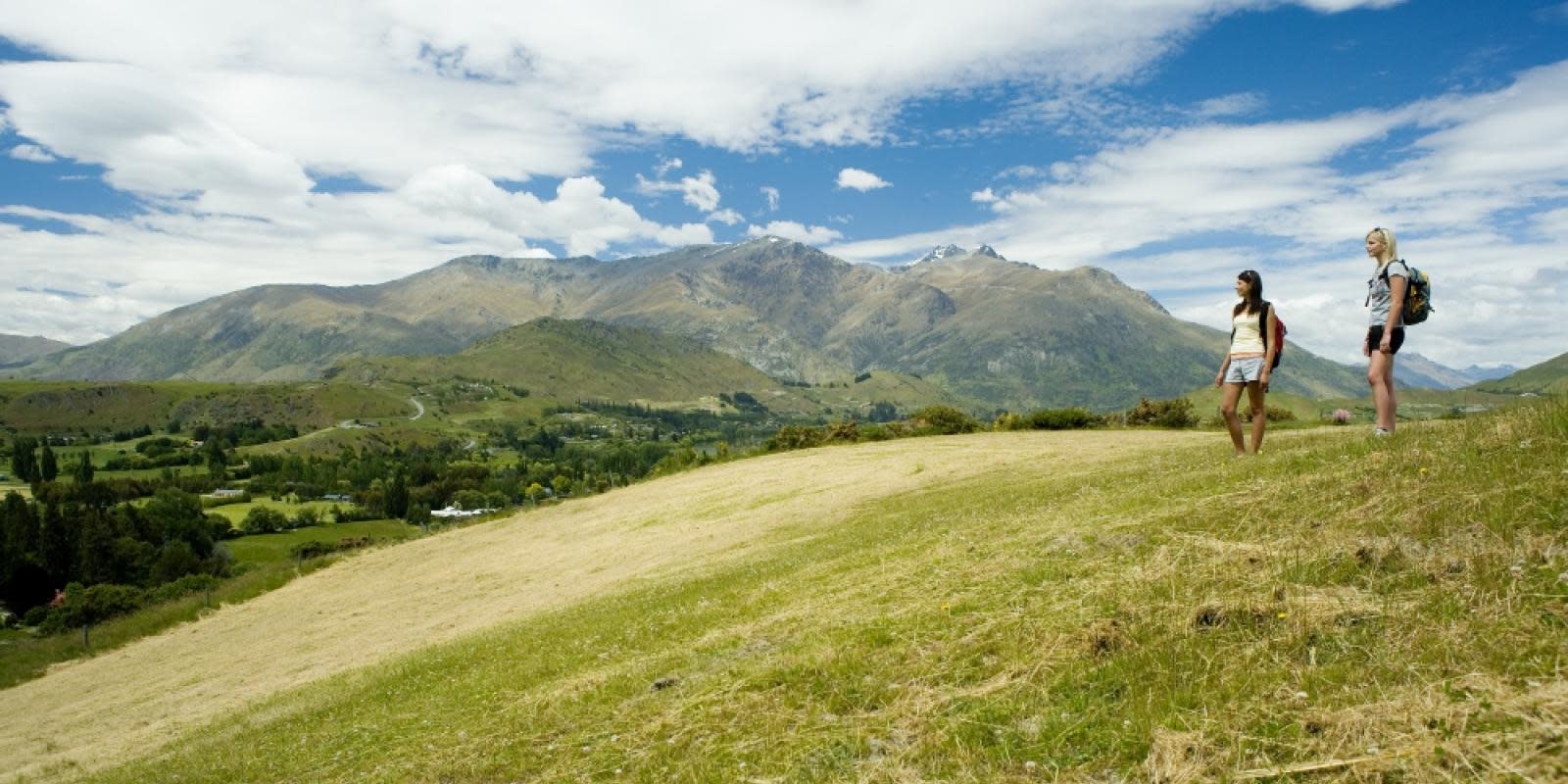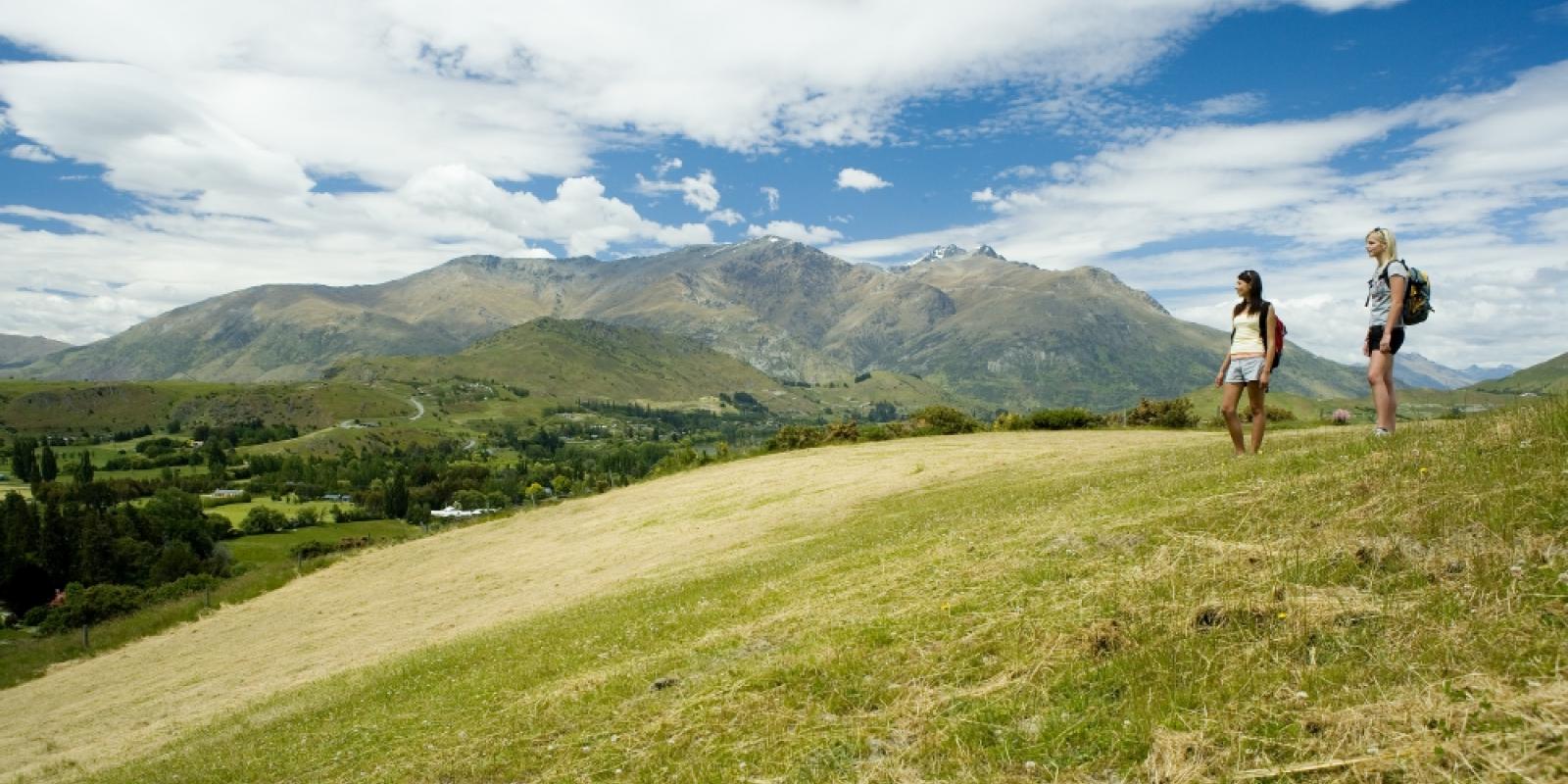 Go for a hike
Arrowtown is nestled at the foot of foothills and mountains lined with trails for all abilities. Take a stroll along the Arrow River and ramp things up a notch by turning up the Tobin's Track road—a 45-minute return journey that rewards with gorgeous views. Or, head into the hills along the Saw Pit Gully trail towards Big Hill, Mace Town or the New Chums Gully. Some are challenging trails with steep inclines, which of course lead to stunning views of the valley below, and into the mountains behind Arrowtown. Be sure to take water with you.
Picnic
With reserves to be discovered all over the place, and plenty of cafes and bakeries to stock up on fresh food and quenching drinks, quaint Arrowtown is a great picnic spot whichever way you look at it. Combine a hike for a picnic with a view, or wile away the hours in the sun, soaking up the atmosphere.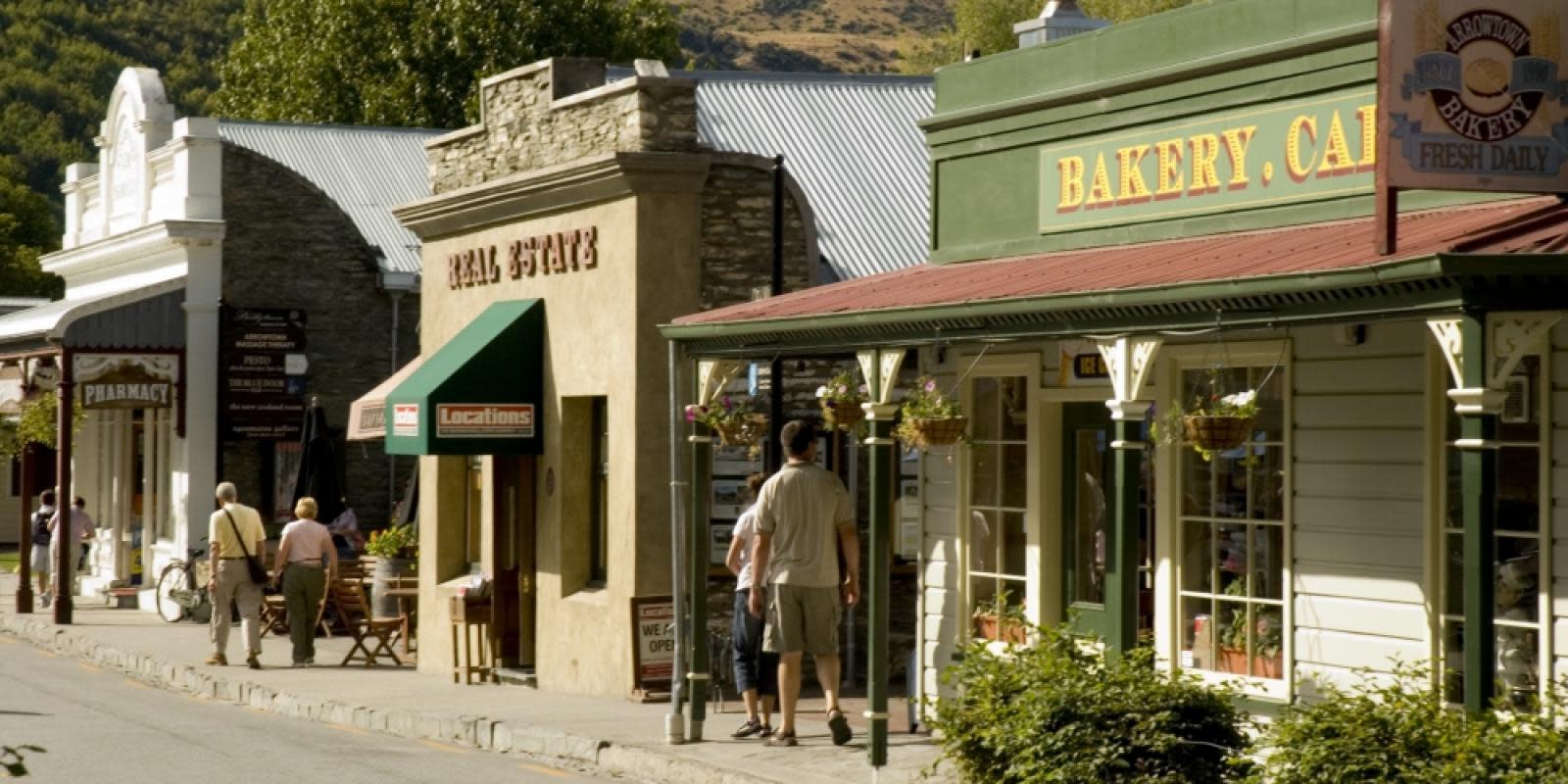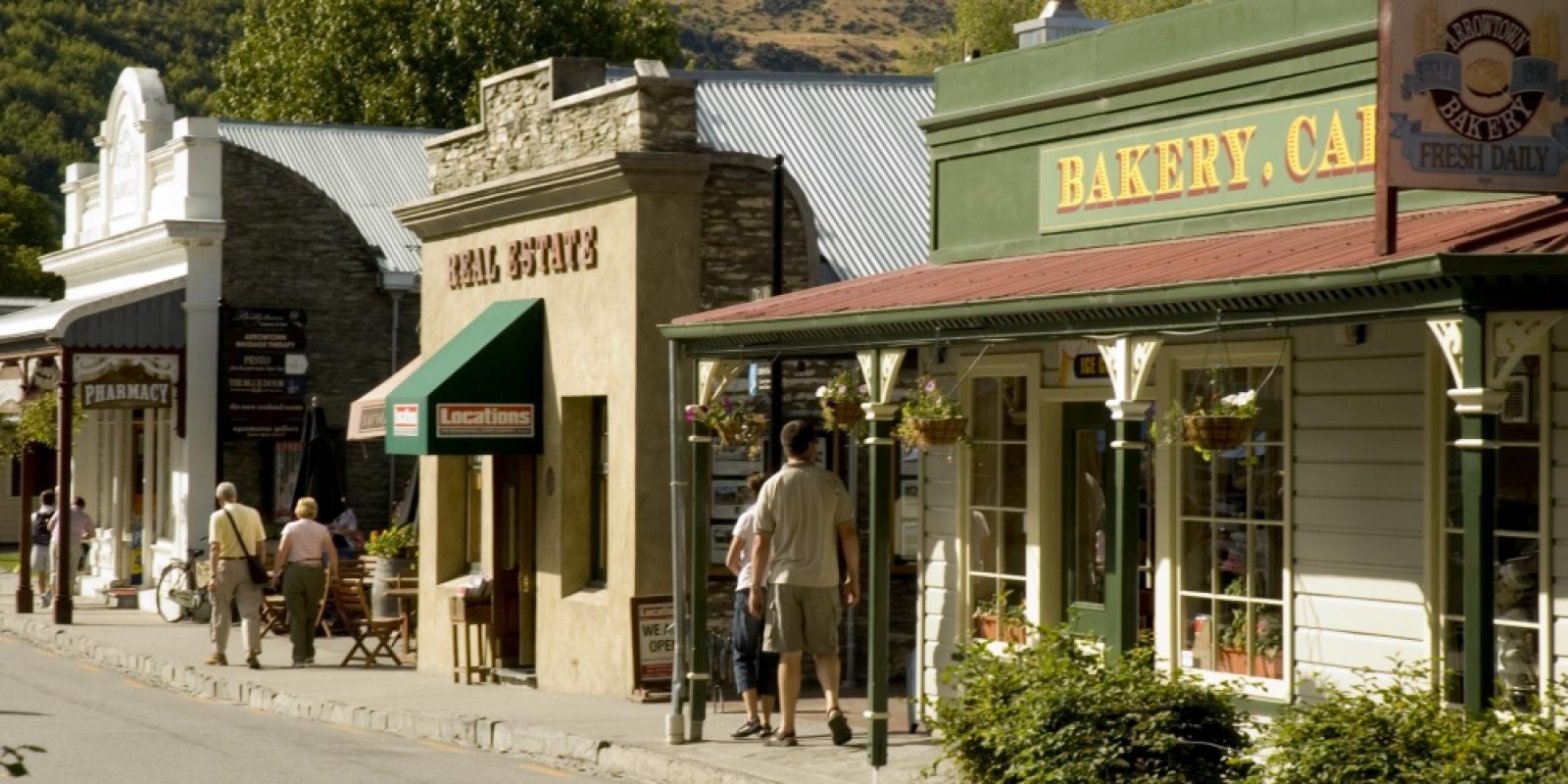 Al fresco dining
From morning until twilight, breakfast, to lazy lunch and long dinners in the fading light, Arrowtown has cafes, restaurants and bars with tables in the sunshine. Soak up the rays of the rising sun with a piping hot coffee, grab a pie and sit in a park nearby. As the sun tracks to the west, head to a pub to chill out over a cold beer and a hot meal as the locals arrive (some even by horseback) and take up their tables in the bright Southern evening, where the sun doesn't set completely until after 10pm.
Ride the trails
Hire a bike either in Queenstown or Arrowtown and hit some sections of the Queenstown Trail in Arrowtown. Ride along the Arrow River, and tackle some of the hill trails. Head away from the hills toward Gibbston on the Millennium Trail, or meander between greens on a golf resort.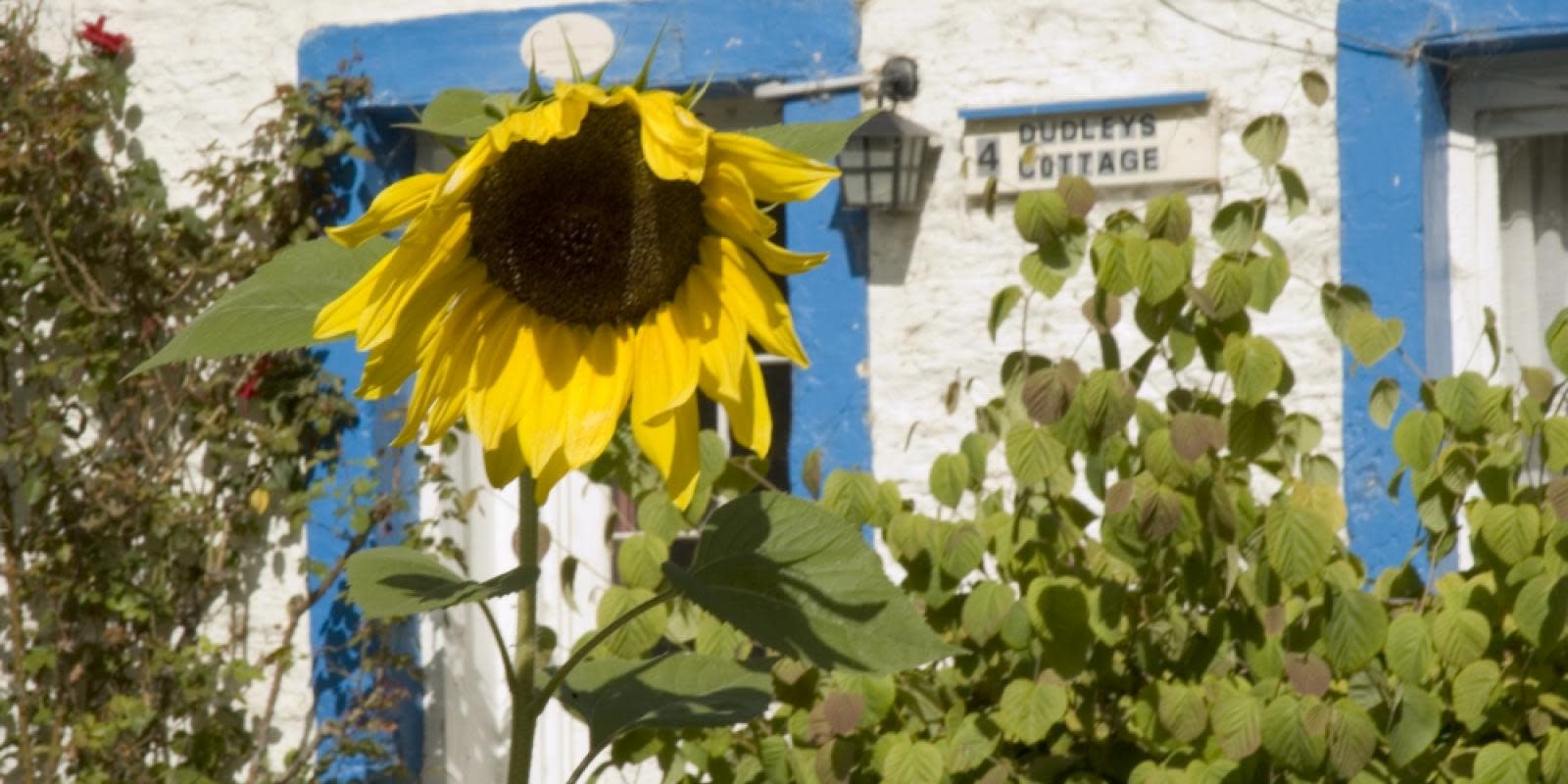 Check out the shops
Arrowtown's epicentre is Buckingham Street and the lanes and alleys that off-shoot it. The town's historic buildings, once the bustling hub of the gold-mining era, now house boutiques selling quirky gifts such as vintage wooden skis or novelty kitchen items, designer clothing for all tastes, confectionary, wine, antiques and art. 
Go for a swim
After a hike or a ride, find one of the many waterholes and natural pools along the Arrow River. Take a dive in to the cool water to freshen up after a hill climb or run, perhaps swinging into the water on one of the many rope swings dotted along the river. These spots are popular amongst locals during summer, so bring along a picnic and make some new friends.