Welcome to the birthplace of bungy
One of the idiosyncratic things about Queenstown is that there's a community of people committed to scaring you senseless. In fact, there's a whole industry founded on it.
When Henry van Asch and AJ Hackett started driving around Central Otago looking at bridges in the late 1980s, tourism in Queenstown was in its adolescence. In 1985, international tourist arrivals to New Zealand had just cracked half a million. In 2019 more than three million visitors came to Queenstown. Our reputation as adrenaline capital of the world has played a key role in that growth.
Back in 1988, van Asch and Hackett set up the world's first commercial bungy jump operation on Kawarau Bridge, following Hackett's world headline making guerrilla leap off the Eiffel Tower.
They picked the location because Queenstown was already attracting people seeking outdoor adventure, and quite simply they liked the bridge. Van Asch recalls: "We'd been looking at so many bridges and we'd developed a healthy appreciation for a good one. It was dilapidated, but it was a beautiful bridge. We loved the location and we loved the structure."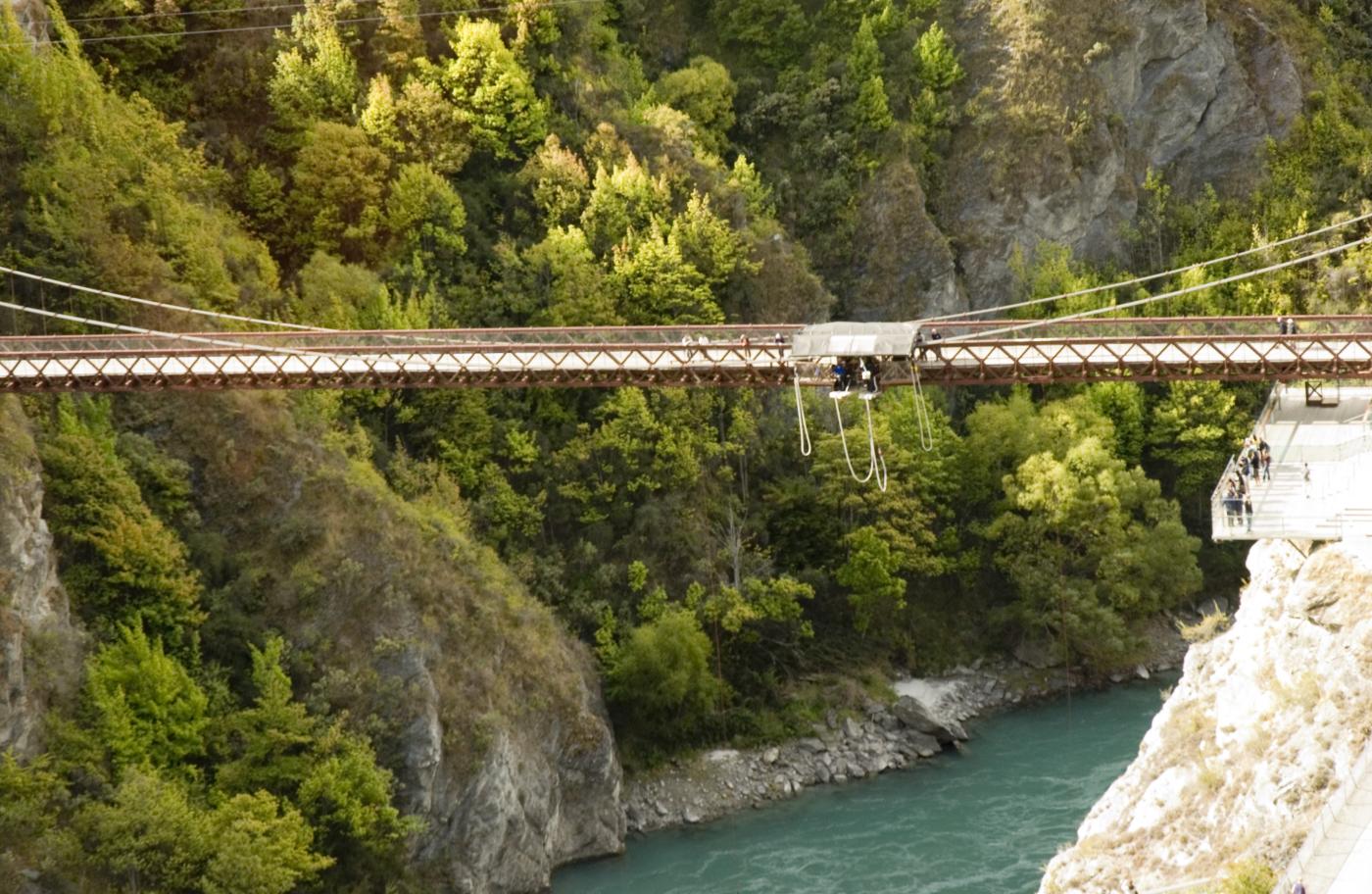 Kawarau bungy bridge
The launch of bungy attracted media attention around the world. And it brought a much-needed boost to the local tourist market, which was feeling the global downturn following the 1987 stock market crash.
It also consolidated Queenstown's growing reputation for extreme thrills. Jet boating, white water rafting and winter sports already attracted dare devils. Bungy took that buzz, turned the volume up, and the world came to play.
Van Asch thinks that New Zealanders are uniquely suited to extreme adventure. "Kiwis are bloody good at doing adventure. We deal with adversity and the environment well. It's in our DNA. And we're very safe. With bungy we showed it was possible to commercialise an activity perceived to be dangerous, on a large scale, and I think we gave other businesses confidence."
The world's highest cliff jump
That first bungy kicked off a proliferation of adrenaline adventure activities in Queenstown. Commercial paragliding, skydiving, downhill mountain biking, and a raft of bigger, scarier bungies, ziplines, catapults, and swings.
As you come up the Shotover Canyon you can hear the screams as 20,000 people a year throw themselves off the world's highest cliff jump, 109 metres above the river.
Canyon Swing is another world first for Queenstown. It was launched in 2002 by Hamish Emerson and Chris Russell, a couple of climbers who'd been jumping off cliffs for fun for years and wanted to share their love of the experience.
General manager Stu Cordelle says: "People come for all sorts of reasons, for the thrill, to conquer the fear, because they've been challenged, or cajoled. We see older people jumping, and parents doing it with their teenage kids. The thing we hear most is, 'that's the best thing I've ever done. I've never been so scared in my life, but you made me feel so safe.'"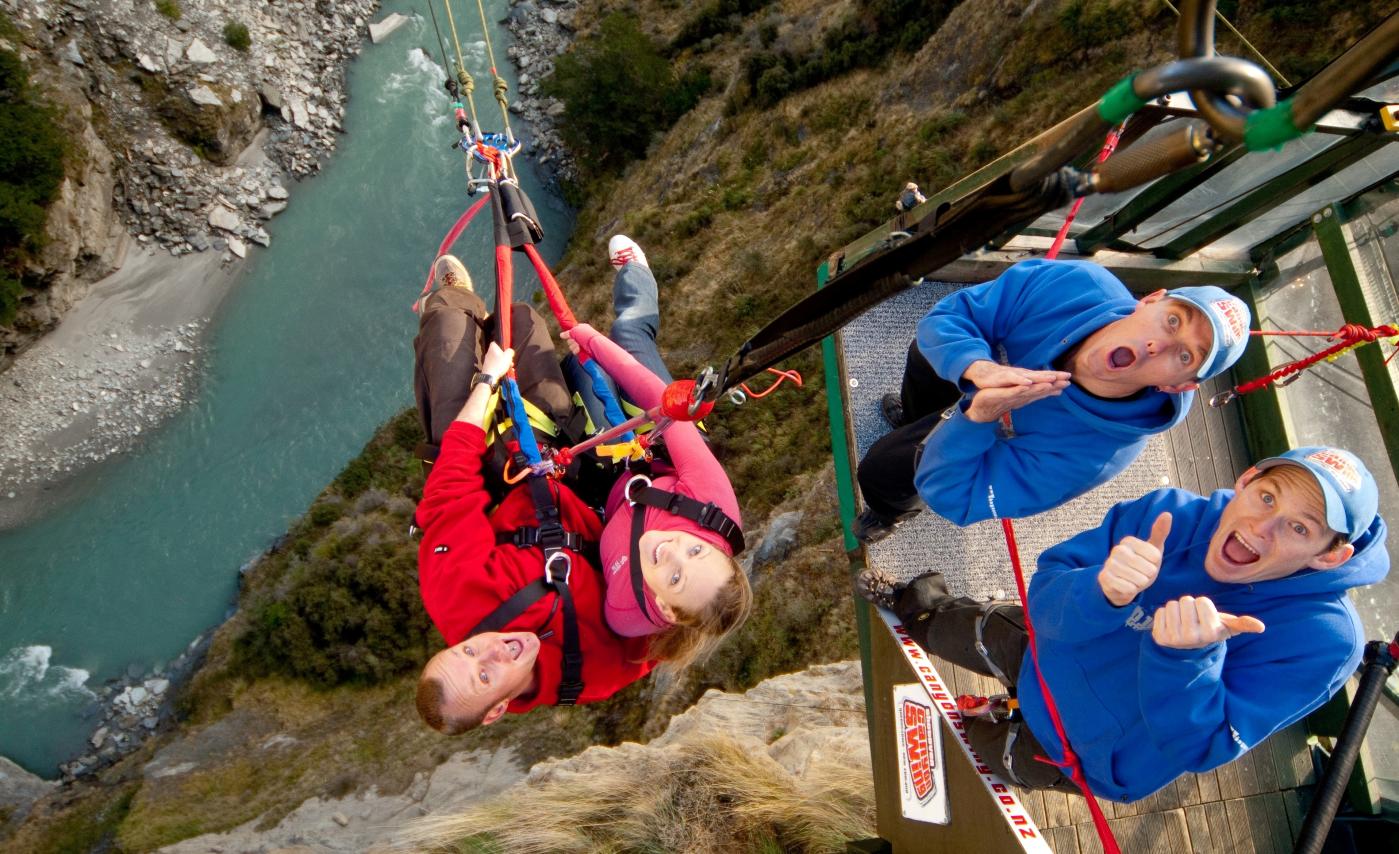 Shotover Canyon Swing
Skydiving and the phenomenon of adrenaline zen
Calm amidst fear is a recurring theme with adrenaline activities.
Another Queenstown pioneer, NZONE will fly you up so you can feel the wind on your face at 15,000 feet and then throw you out of a plane above the Whakatipu Basin. You might think that the overwhelming feeling associated with plummeting out of the sky would be terror, but when you read their screeds of five-star reviews, three words jump out at you repeatedly. Safe. Calm. Peace.
One jumper writes: "I've never felt so peaceful, free and confident." Another: "As I was up in the air, I experienced so much appreciation and gratitude, plus an overwhelming feeling of calmness and peace."
These people are tapping into a phenomenon that's been called Adrenaline zen.
University of Otago PhD researcher Patrick Boudreau analysed research conducted on extreme athletes since the 1970s. He found motivations for taking part in adrenaline activities included "entering a meditative-like state called flow … when a person's skills are equal to the challenge at hand," the person is ''completely engaged and immersed'' in the activity, "and even finding deeper meaning akin to spirituality''.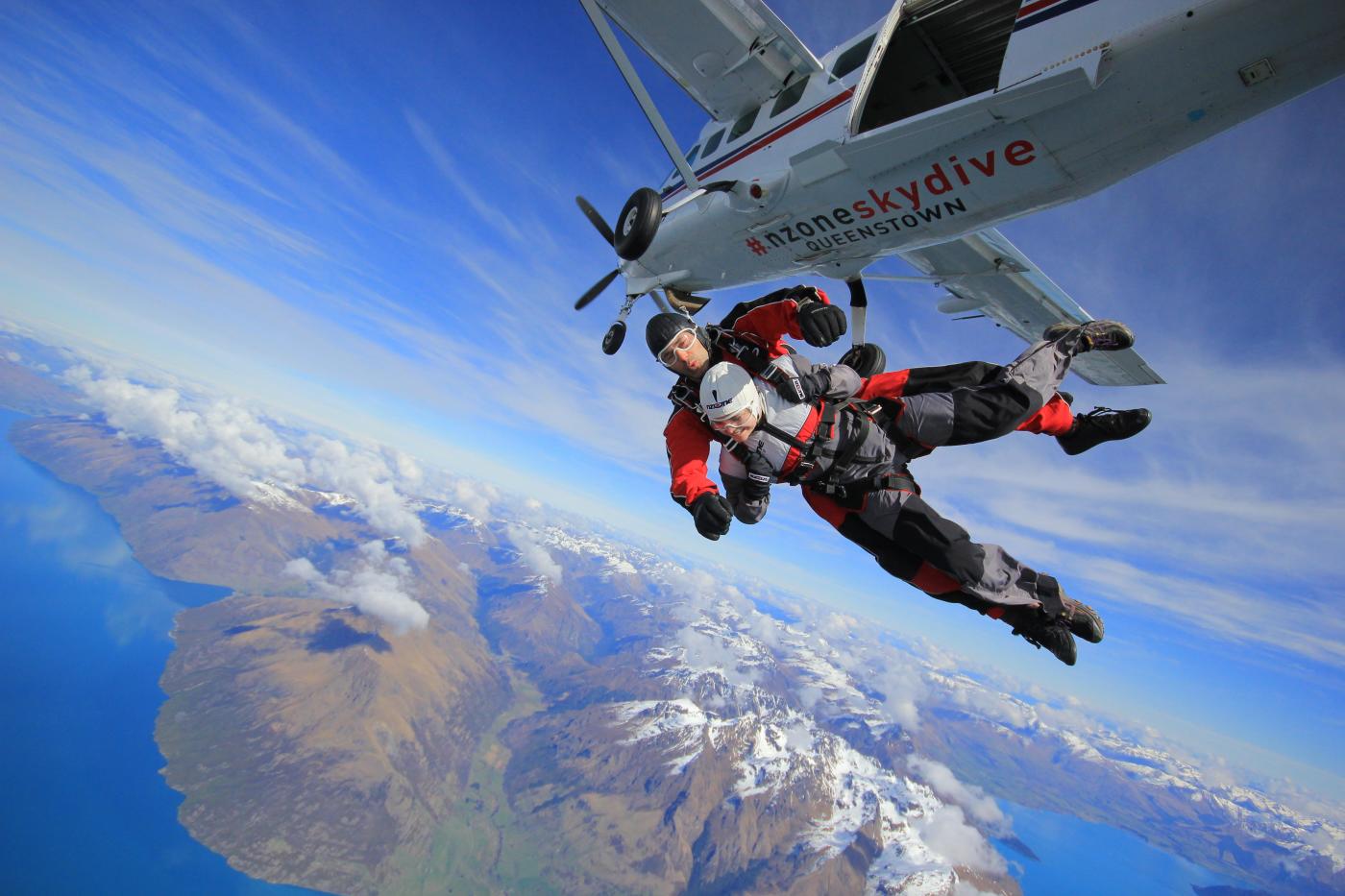 Nzone Skydiving over Queenstown
The tales we take home from our adventures
Trent Yeo, founder of Ziptrek Ecotours, is also thinking about what visitors to Queenstown take home. He believes the most important part of travel is the thing you bring to your own life from your adventures.
Ziptrek Ecotours offer a thrilling ride on the world's steepest zipline, but their purpose is to send people away with an understanding of place, environment, and how businesses can have a more positive impact. They harness emotion and storytelling and wrap it all up in an adrenaline experience to create sticky memories.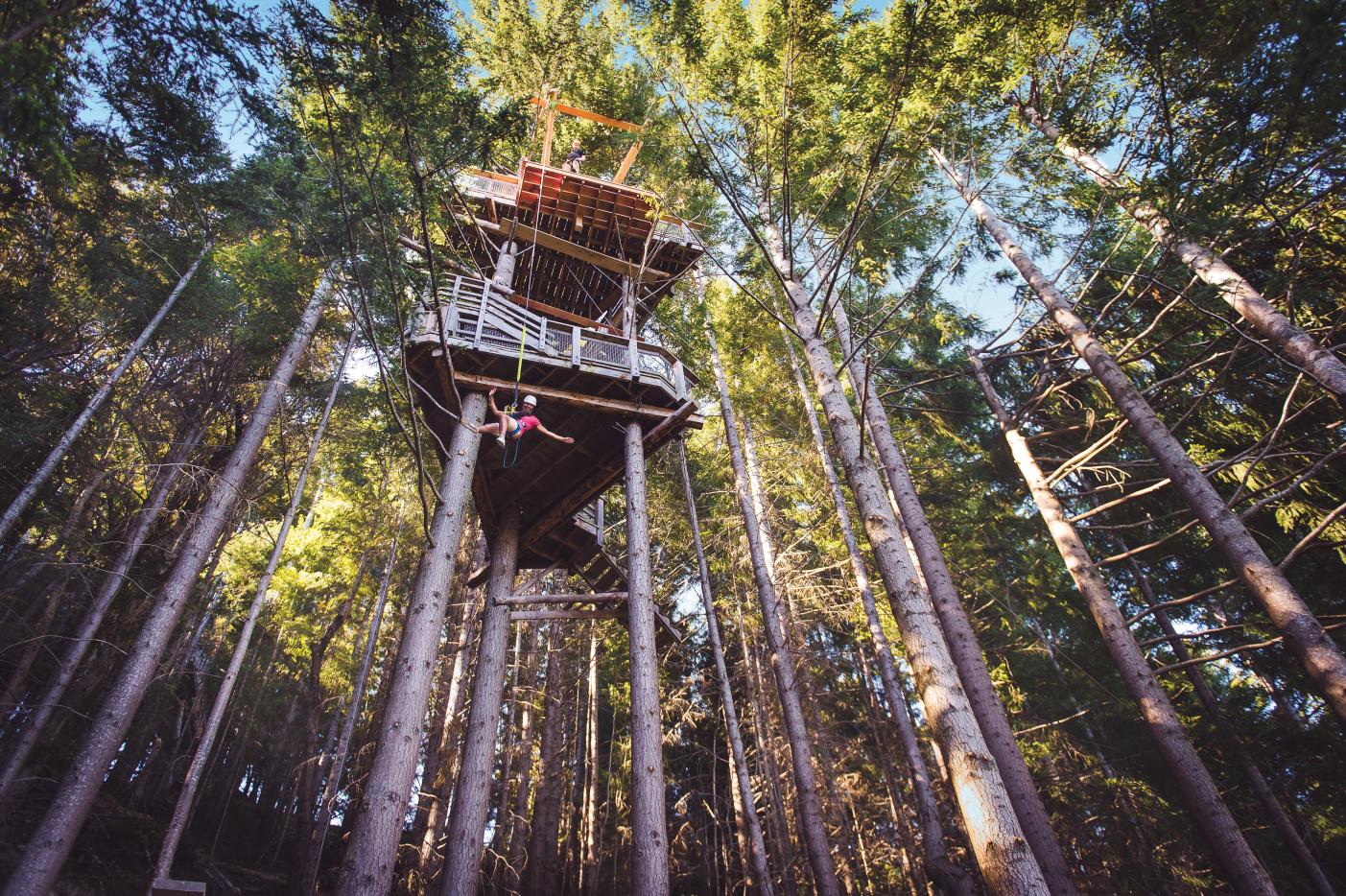 ZipTrek ecotours
Yeo sees the future of adventure as embracing the stories of the place and points to KJet's Time Tripper as an example of immersive storytelling that enriches visitors' understanding.
Today Queenstown's allure isn't only our jaw dropping scenery, or the cosmopolitan vibe of our city centre, it's the sheer wealth of adventures people can experience when they're here.
Here adventure is our life force, our mountains home to men and women who push limits and inspire those who seek to explore beyond their own frontiers.
The godfather of adrenaline Henry van Asch said: ""Life is short, take every opportunity to make the most of it: live more, fear less."
Here in the adventure capital of NZ, we're a crucible for experiences that change people's lives.