During the snow season, Queenstown embraces classic winter flavours from around the world synonymous with this majestic time of year. Our nightlife is an invitation to indulge in hearty fireside meals, and spend your evening sampling the local interpretations of wintry beverages.
Mulled wine (gluvien), the perfect balance of spices, red wine and fruit is a true European favourite, meanwhile hot buttered rum, a holiday staple in North America, is a delicious mix of rum, butter, hot water, spices and even a drop of apple cider.
Many of Queenstown's bars have become expert at exquisite espresso martinis, which originally hail from bustling London, but find themselves particularly welcome on a night out in Queenstown.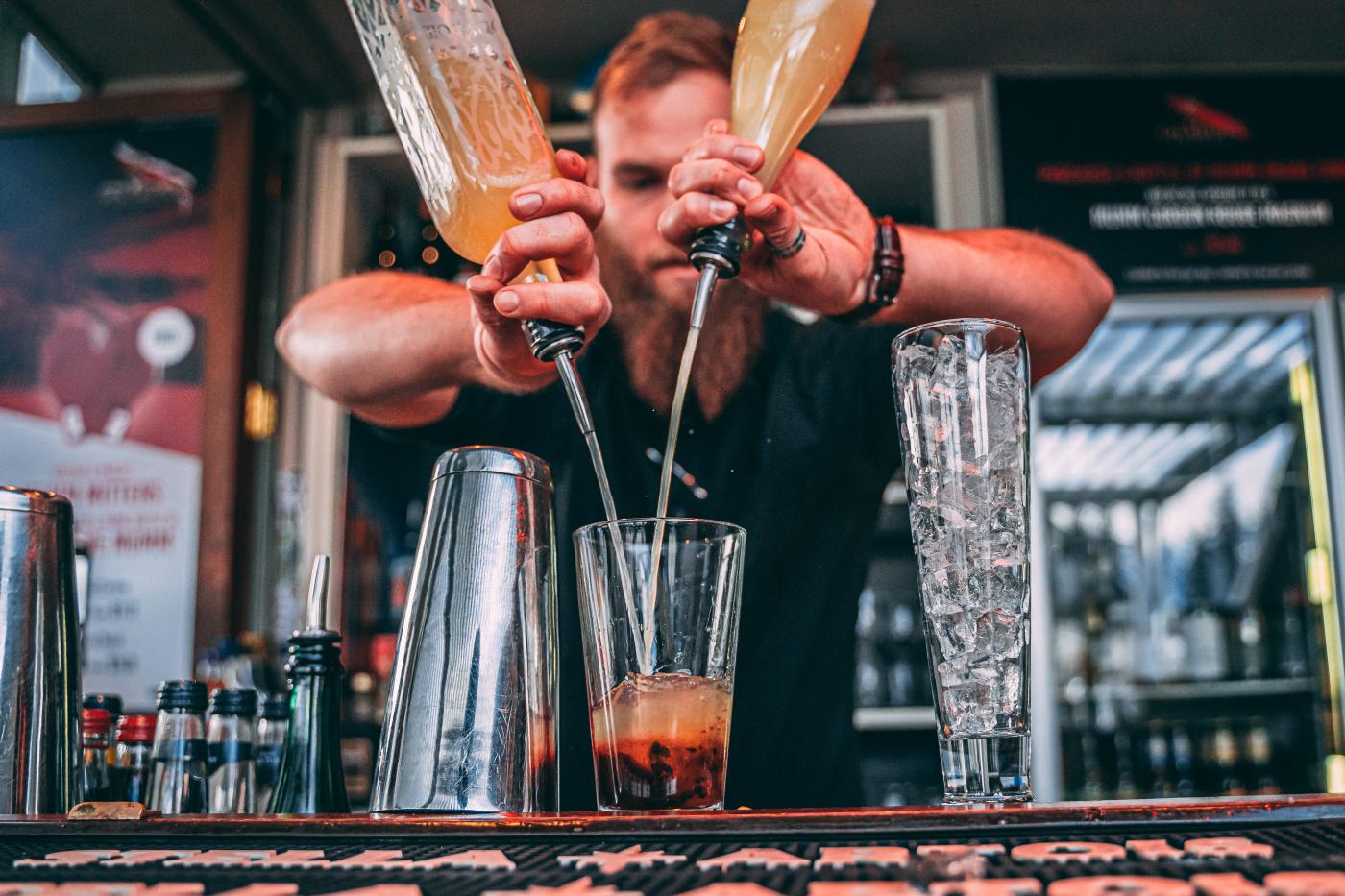 Cocktails at Sundeck
But the real hero of winter lies at home – in our Central Otago Pinot Noir.
Enjoyed throughout the year thanks to the region's combination of shale soil and sharply defined seasons, the Pinot Noir comes to life next to the roaring fires of Queenstown and Arrowtown's laneways and bars during the cooler evenings – the perfect way to wind down after a day skiing in Queenstown.
Check out more information on Queenstown's many bars and nightclubs.