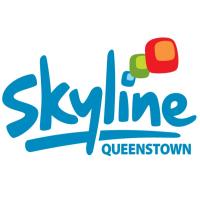 Skyline Queenstown
Skyline Luge
Skyline Luge has become a worldwide favourite and a must-do activity while in Queenstown. Jump in your specialised Luge cart and enjoy a thrilling, gravity fuelled downhill ride. 
Located at the top of the Gondola, the purpose-built Luge carts put you in complete control as you take on over 800 metres of banked corners, tunnels and dippers.
Take it easy on the Blue Track or zoom around the curves and over the bumps of the Green Track, then hop on the chairlift and do it all over again. Gentle and leisurely or steep and adventurous, you'll be hooked. Once is never enough!  
Contact Us
Company:
Skyline Queenstown
Physical Address
53Brecon Street
Queenstown, 9300



Holiday hours:

Open daily. Please check our website for current open hours.



Months of Operation:

Open year round


Group Info:

Skyline Luge is a fun and exciting gravity ride for all ages and abilities and ideal for team building exercises or as a unique start to a casual evening event.



Group Reservation Email:

functions@skyline.co.nz



Group Capacity:

0